Tardy Hysteria
The NASH lots were so overcrowded in the early morning of May 16th that the search for a parking spot came at a cost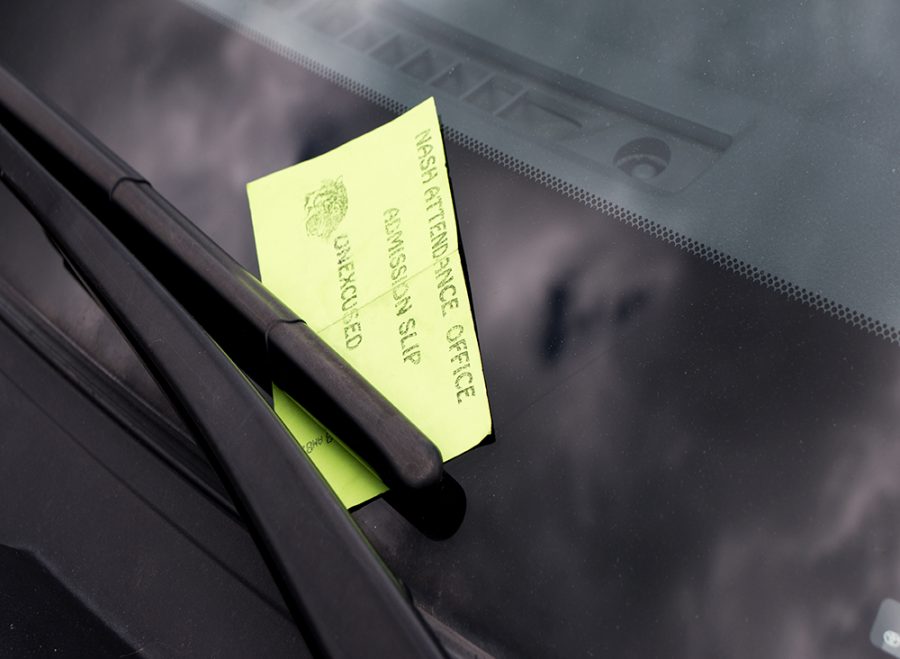 Senior year has been the most expensive year by far during my time here at North Allegheny. Expenses this year range from Homecoming, Morp, and Prom tickets to a a Senior Banquet ticket, a graduation cap and gown, and more. But let's not forget the first expense of the year for many students: the $100 we pay to park in the NASH parking lot during the weeks before the first day of school.
Yes, it was annoying to pay that much money for a piece of plastic to hang in the front of all of our cars. However, every other senior (and some juniors) who decided to drive to school this year knew it would be worth the money because it would guarantee us a parking spot for the entire school year. Or so we thought.
On the morning of Thursday, May 16th, the NASH guidance counselors held an event called "Counselor Coffee" in the Ponce Room inside the Baierl Center.  The event that allowed parents of juniors to ask questions about college, senior year, and everything they could possibly need for their child. The event started at around 7:00 am, which just so happens to be the time when the students of NASH arrive at school.
"
When students are punished for something they were completely unaware of and an event that was completely out of their hands, then it becomes an issue"
Every day, I pull into the parking lot at approximately 7:05 am. I hate being late to places in general and I'm always paranoid that there will be traffic in the morning, so my departure and arrival time are pretty consistent. I leave at the perfect time in order to be early when there is no traffic and on time when there is traffic. However, I know people who give themselves just the right amount of time to get to NASH, park, and walk/run in the school. For most people, it has worked out.  Those who have been marked with an unexcused tardy would probably admit that it was their fault.
On May 16th, around 40 students were given unexcused tardies for being late to school — except this time, it wasn't their fault. Because of the Counselor Coffee, there weren't enough parking spots in the parking lot for students to park.
Students had to park in teacher spots and in the grass in the far parking lot, and some even had to make their own spots outside of the lines just so they could at least try to get into the building on time. But trying wasn't good enough. The 40 or so kids who walked into school after the 7:25 bell were all marked as late. And unexcused.
Let me be clear. Students were marked unexcused because they were late, but the reason they were late was that there were no parking spots that morning. The parent turnout for the counseling event crowded out student-drivers who needed to be here on time.
I understand that the administration needs to enforce attendance, as I have said once before. But when students are punished for something they were completely unaware of and an event that was completely out of their hands, then it becomes an issue.
The entire student body could have been informed of the parking issue the day prior to the event. There could have been an announcement during last period on Wednesday, May 15th saying, "By the way, there will be a meeting taking place in the Baierl Center tomorrow morning, so make sure to get here early, ride the bus, or carpool." We, as students whose attendance is monitored closely, deserved this warning because we were the ones who paid $100 to have access to parking every day of the school year.
I agree that students should just leave their house earlier if they do not want to be late to school. I really do believe that. But when leaving at a certain time all year has guaranteed arrival on time, it is unfair that extenuating circumstances beyond students' control would result in an unexcused tardy — especially if these circumstances are district meetings that the administration is aware of in advance.
About the Contributor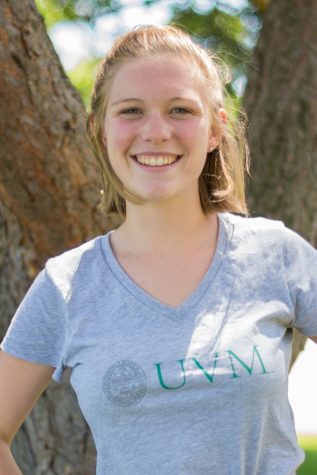 Valerie Davis, Co-Editor-in-Chief
A senior, Valerie is thrilled to be on The Uproar staff this year. She enjoys singing, dancing, playing lacrosse, talking, listening, and eating Asian...