Good Talk: Mrs. Hawbaker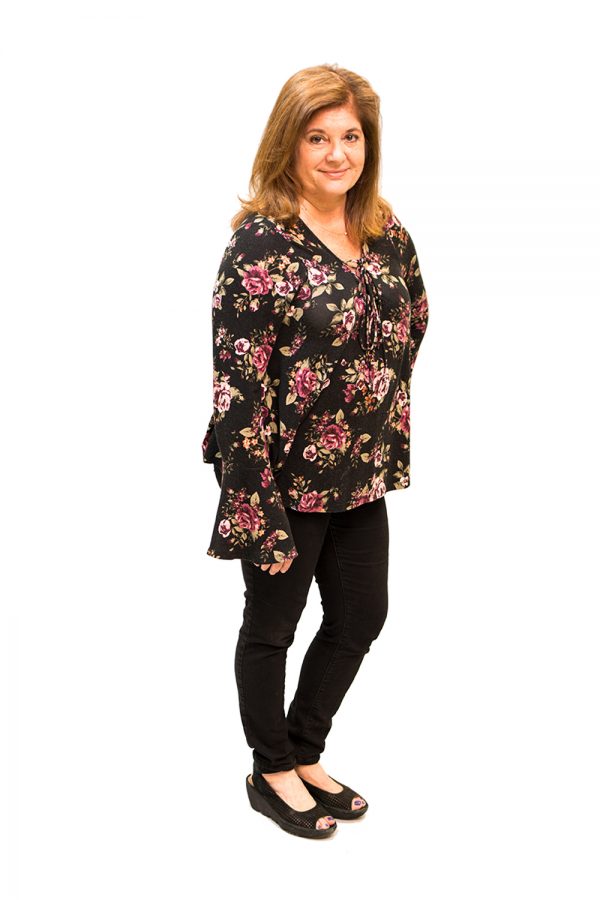 Was being an art teacher something you've always wanted to do?
Art is all I've ever done, but when I was in high school, being an art teacher wasn't my first choice. Being a famous artist was.
What is your favorite media to work with and why?
I really like color, and I consider myself a colorist. So I would say painting, but I like three-dimensional equally. First would be painting and second would be three-dimensional.
What has been your favorite project or piece of artwork you've done?
That would be my three-story-high mural. The design I really liked a lot, too. The mural is called "Peace, Hope, and Charity" at the corner of Brighton and Marshall on the North Side is definitely something to look back on. Even now when I look back on it, I'm like "Holy crap, I can't believe I did that".
How much would you say NA has changed since you started?
You know it's not just NA — it's the world has changed. So NA, fortunately, is trying its best to change along with it. It definitely has changed, but the world has changed, too.
Do you have any parting advice for students?
The one thing I know is that anybody who is creative is always going to do well in their profession because they rely on themselves. To be creative, you have to rely on yourself. It's the one thing I think that always seems to be falling by the wayside. There's too much direction and not enough self-oriented motivation. Creativity really helps with that, even in my own life. If I didn't have the experience and did what I did creatively, I don't think I would be as willing or eager to try new things.
What do you like to do in your free time?
Currently, in my free time, I'm really trying to get back into exercise, which happens to be pickleball. I don't know how long I'll stay in it, but I sure am trying. The other thing I do in my free time is I like to teach myself new things. I really enjoy that, so I'm probably going to be doing something that's new and keeps me energized and motivated. Even artistically, I'll probably experiment because that's what it's all about. Experimentation.
Where do you dream of visiting?
I always wanted to go to Egypt. I don't know why, but I also don't think I'll go. I don't want to be on a plane that long. Honestly, I've done some travel, but I'm not one for a lot of travel.
How would you describe art?
It's part of life. You can't really live without it.
What do you want to do once you retire?
I'm going to leave that open because sometimes you just got to let it go. Let it play out and see how it goes. I'm just going to go with the flow.
What made you want to be an art teacher?
I worked in different industries for over ten years. Some were in an art career and some were not, but I did a lot of searching and I liked a lot of things I did. I had an opportunity to get closer to what I love doing best, and I discovered how much I liked kids. I always thought I liked them, but I didn't discover how good I was with them until I had my own kids. It took a while, but that's how I ended up in this career.
What do you wish people knew about art?
It's not a craft, and it's highly important in every field. It just crosses over into every field and it's all around us. That's what I wish people knew. But first and foremost, it's not a craft. It's different.
What do you think you will miss most once you retire?
I'll miss being around art every day, and it's funny how you might take that for granted. I'll also miss the kids and the front office staff, whom I've had the privilege of talking to every day.
About the Writer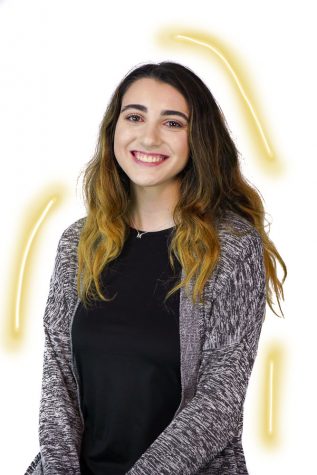 Melina Tripoli, Staff Writer
Melina is a senior at NASH and is a majorette for the North Allegheny marching band. In her free time she loves to read, write, draw, and watch way too...