Taking Center Stage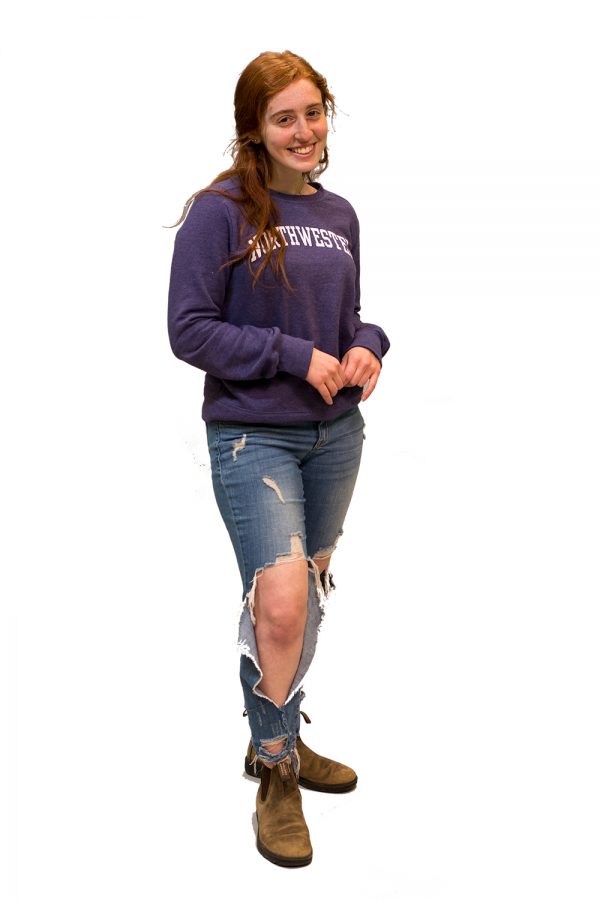 After conquering the NASH stage, senior Natalie Daninhirsch takes on Northwestern University.
How many colleges did you audition for?
I only ended up auditioning for four schools because I got into Northwestern early decision, but I had at least 12 more lined up. As a whole, I think I applied to close to 20 schools.
Did you ever contemplate skipping college like other famous actors?
As a kid, I absolutely did! I was dead set on being a "star." It wasn't until I started to train and hone my craft that I realized how much I loved academics and that acting is incredibly hard work and takes a lot of serious training.
What made you choose Northwestern?
So many things! The campus is beautiful. The theatre program is top tier and has produced endless successful alumni, but it also would allow me to expand my academic horizons. It ranks well, so in the event I change my mind about career paths, I have incredible academic opportunities to fall back on. Also, they have a robust Jewish population, which was essential in my decision. If a school didn't have a Hillel, it came off my list!
What was it like when you found out you got into Northwestern?
It was a feeling I had never felt before. All of my work, both academic and theatrical, had paid off. Getting in to school was this moment of clarity wherein I suddenly had a notion of where work and passion will take you. There were a lot of tears!
Was Northwestern your top choice?
It was! Like I said, I applied Early Decision, meaning I was legally bound to go there. It wasn't on my radar until this summer when I stopped on campus on the way to a summer program in Chicago and fell instantly in love. After some research and realizing I wanted to do so much more than musical theatre, a more liberal degree in theatre at a highly ranked academic institution became the obvious choice.
What are you hoping to do after college?
My goal has changed over the years. I only ever wanted to act. As a kid I wanted to do film and TV, and then at the end of middle school that passion shifted to musical theatre. Currently, my goal is to diversify myself as much as possible and to make myself marketable — I want to do Broadway, film, TV, comedy, SNL, even write shows!
What do you plan on doing once you graduate college?
I'm planning to head right to New York and audition for everything I can, as well as build up points on my SAG and Equity cards (union memberships) in order to get higher paying roles. Until then, it's constant training and networking, learning as much as I can!
What was it like playing a lead in your senior musical?
Playing a lead was the culmination of years of fantasizing about these shows. I've come to these musicals for years and yearned to be up on that stage. Having the chance to end my high school career in a role that fit me so well… It was unimaginably fulfilling.
What is your favorite role you have played?
Believe it or not, this past summer I got the chance to play Jean Valjean in Les Mis at the CLO Academy. It was the most challenging thing I've ever done. I had two weeks to learn 200 pages of music, blocking, and step into the shoes of a character very outside my realm. It was one of the best learning experiences I've ever had.
How does it feel to be attending a top college?
It's intimidating. I'm going to be attending school with multitalented, extremely intelligent people from all over the world. There was a time I was afraid my acceptance was a big prank, like I didn't deserve my spot! But I've come to realize that I'm going to be surrounded by so many incredible minds. I'm going to learn so much from not just professors, but my peers as well, all while chasing my dream.
About the Writer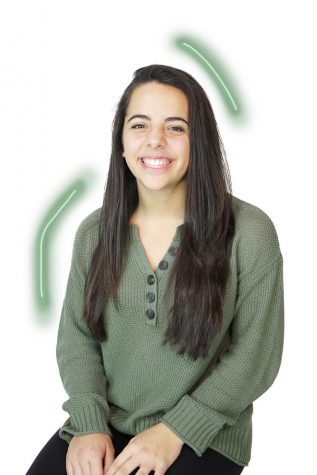 Maria Cima, Director of Podcasts
Maria Cima is a senior at NASH and on her third year as a staff writer for the school newspaper. As well as writing for the Uproar, she is also a captain...