By the Sub
Which sandwich takes the prize in my final food review of the year?
Hang on for a minute...we're trying to find some more stories you might like.
I write to all of you today in my final food review of the year. In the fall, I kicked off my career as a foodie blogger, searching the district for the best slice of pizza, in January, I scoured the North Hills for the best iced coffee, and this past week, I went on an adventure beyond the limits of the school district in search of the best sandwich. 
For this finale, I traveled to Jimmy John's, Subway, Bob's Subs, and DiBella's. While each place may not have had the exact same exact sandwich, I did my best to order the same sub from all the shops: an Italian hoagie/sub with ham, provolone, and lettuce — the classics, no tomatoes, though, because I simply cannot. Moving on, as before, the subs will be rated on a scale of 1 to 5 subs — 1 being the worst, and 5 the best. Criteria for the judgement of the subs were quality of bread, quantity, price, and quality.
So, for the very last time, I invite you to sit back and enjoy my take on the best subs in the North Hills.
Jimmy John's: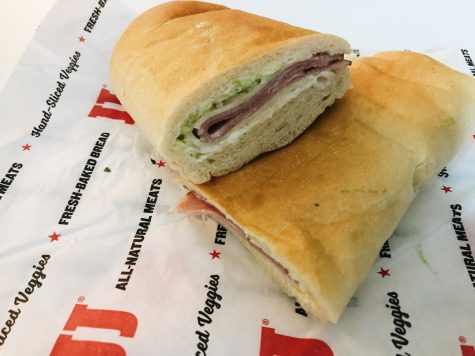 The first stop on my farewell tour was beyond the limits of the school district to Jimmy John's. A national chain founded in 1983, Jimmy John's boasts the slogan "Freaky Fast," which is certainly more than accurate as I was in the restaurant for all of two minutes before heading back to the car. I will admit that I have been to Jimmy John's before and have a soft spot in my heart for the #5 Vito, but this was my first time ordering the #1 Pepe (ham and provolone), without the tomato, of course. Priced at $6.41, the sandwich provoked the following initial reactions:  I forgot to ask for no mayo (I hate mayo), and this tastes too much like the #5. I mean, Jimmy John's does have killer fresh baked bread, but this classic sandwich was definitely just mediocre. I found it in me to look past the mayo and rate Jimmy John's 3 subs out of 5. I will be back — maybe not for the #1 Pepe, but definitely for my beloved #5 Vito.
Dibella's: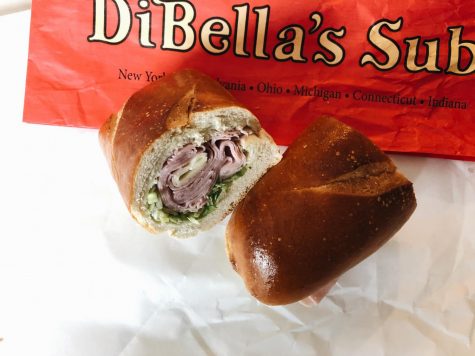 What should be called the official sandwich of NAI because they nearly share the same address, Dibella's Old Fashioned Submarines was next on my list. I tasted Dibella's cheese steak a couple years ago but haven't been back in a while. The atmosphere is definitely one of my favorites, and with the black and white tile floor being a personal favorite, it is just a fun place to be. Priced at the exact same $6.41 as Jimmy John's, Dibella's golden bread was what caught my eye first. It looked perfectly cooked, with a more than healthy portion of meat and cheese to top it all off. Dibella's was too good, better than good, but meat was a little much — I know, who complains about getting too much meat? Only me, and therefore I am giving Dibella's 4 subs out of 5.
Subway: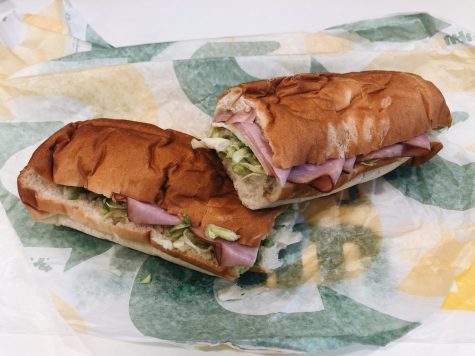 Eat fresh, as their slogan says, right? Well, I'm sorry to report that out of all the places I tried, this widely known sub shop falls to the bottom of the ranks for my final food tour. Subway is convenient, it's fast, and it's fairly inexpensive. But when it comes to a classic ham and cheese, I think it falls short. The meat tasted all too processed. The sandwich overall tasted like the distinct smell of the store, if that makes sense. I don't know what I was expecting, but it was definitely not what I got. It could've used some sort of sauce, but I wasn't about to bend the rules or repeat what happened at Jimmy John's with the mayo. I will admit that I do think you get the most bang for your buck here, with footlongs being priced at $6.73. Subway, I'm sorry to do this to you, but I have to give you 1 sub out of 5. I have faith that you will stay in business, though, because your chipotle southwest sauce is pretty freaking amazing (didn't get it this time, I promise I didn't cheat).
Bob's Subs: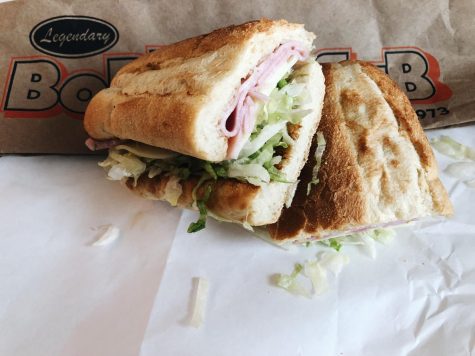 As you probably know at this point if you have read along all year, I save the best for last, and there is no doubt that this fairly new sub shop takes the prize for the best sub. And what might you ask makes Bob's stand out from all of the rest? Well, I have two words for you: THE BREAD. Holy monkeys, the bread is amazing! From the little corn dusting on top to the overall freshness, Bob's knows what's up as they use the famous Cellone's for the bread. Woohee, the bread and everything else was just perfect — that's really the only thing I can say! While it was the most expensive of the places, at $6.75, it was worth it. Wow, I'll be thinking about that bread for a while. And so, Bob's Subs, you are getting 5 out of 5 subs. That bread is too good.
Well, there you have it, my last food review of the year. Thanks for eating and sipping along with me — maybe I'll see you on the other side of the table again, perhaps in Cleveland. (Go Blue Streaks!)
About the Writer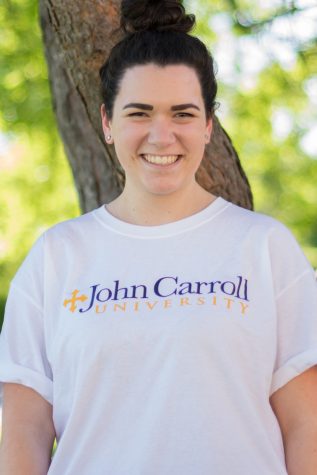 Carly DeArmit, Copy Editor
Carly DeArmit is a senior at North Allegheny Senior High. Prior to the Uproar, she has served as Editor-In-Chief for NAI's literary magazine, First Draft,...