All Aboard, Seniors!
This year's Senior Banquet is sure to make a splash
Hang on for a minute...we're trying to find some more stories you might like.
Later this afternoon, seniors will board the Gateway Clipper as part of Senior Banquet, the second of two dances that mark the end of this senior year. With just two weeks left until graduation, it's a fun way for seniors to celebrate with their friends before summer begins.
The festivities start at 4:15 PM in the NASH auditorium, where the school will verify students' registration and do security checks at the entrance and when boarding the bus. Prior to this, students bought tickets from Class Council officers at the beginning and end of days earlier in May.
"Senior year marks the end of duties for the senior class council," said Roma Ranade, Vice President of Class Council. "We started by selling tickets a few weeks ago and then had to plan the superlatives and gifts for the seniors!"
Class Council, sponsored by Ms. Perry and Mr. Grater, has worked tirelessly to plan key senior events, including Prom, Celebrate the Seniors picnic, and, finally, the Senior Banquet.
Students are expected to wear semi-formal attire, with girls wearing dresses or slacks and boys wearing long trousers, a blazer/sport coat, and tie.
Once students arrive at the Gateway Clipper, they will begin the buffet dinner and dancing. In addition to this, students had the past week to vote for Senior Awards, or superlatives, that are awarded to such seniors who have the best personality, the best smile, are the most athletic, or spend the most time in the hallway during class. Fellow students award these through a poll.
"One of my favorite tasks as Senior Class Secretary was probably picking out superlative gifts," said Tonia Christou, another member of Class Council. "As I was buying them, I was so excited to see who would receive them. It just made me realize how many people deserve the 'golden shovel award'. So many people fit the bill for all of them, and it's so fun looking back on my peers and past experiences."
Those students who are chosen for each award will be announced during the night and will be given the gifts that Christou mentioned.
"We're excited for Friday and can't believe it came so quickly," said Ranade. "At the banquet, it will be so fun to spent time with my fellow classmates and friends to celebrate a year of hard work."
Here's looking forward to an incredible night!
About the Contributors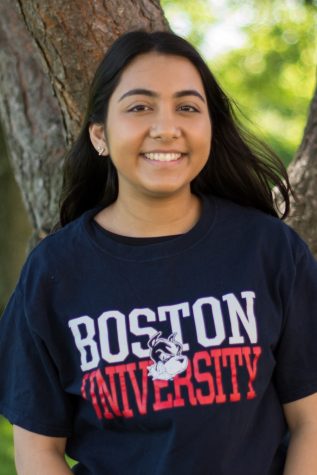 Nisha Rao, News Editor
Nisha Rao is a senior and longtime student at North Allegheny, where she is involved in Key Club, Speech and Debate, and Student Council. In the future,...