The Fast Track
NA Track & Field has had continued success -- and it all began before they even stepped on the track
Hang on for a minute...we're trying to find some more stories you might like.
Culture. It has always been a controversial part of sports. It isn't palpable to the outside eye because the internal dynamics are not public. But it is arguably the most important aspect of how a team performs on game day.
And in regards to the culture of the North Allegheny Track & Field Team, Luke Turkovich summed it up perfectly.
"The legacy of NA Track & Field is built on the mentality that every day is an opportunity to get better and outwork your opponent," the senior distance runner said.
NA Track & Field is far more than just another sports team in the North Allegheny Athletics Department. The group has won so consistently it seems that it is habitual and to be expected.
But, you have to step back and ask, just how do they do it?
"It's a culture," said Coach Neff, who since taking over as the Head Coach of Track & Field over a decade ago has led the team to a combined eight state titles and 14 WPIAL championships, "and a mindset."
"
They are all naturally gifted athletically, but their work ethic and ability to lead by example are tremendous aspects of their character."
— Coach Neff
2019 is another year and yet another states appearance for the both Track & Field Teams. After finishing second place at the WPIAL championships on Monday, the Boys' Track & Field Team will be heading to Shippensburg University for the 14th straight WPIAL season. The Girls' Team finished third at the WPIAL Championships and will be heading to Shippensburg University for the 13th consecutive season. That is a model of consistency that high school programs dream of achieving.
"We reach goals by pushing each other," senior sprinter Morgan McConnell said. "The growth happens together, and we all have a great bond."
It could be that those winter workouts help this team just as much as those spring practices do. By all accounts, this is where this team really gelled as a cohesive unit that was ready to move forward and take the WPIAL and PIAA by storm, even when they were not expected to be one of the outright top teams coming into this year.
Perhaps, coming into the season, the loss of star decathlete Ayden Owens, top WPIAL sprinters Turner White and John Vardzel, top hurdler Donovan Rice, and standout field performer Dylan Wall dampened expectations for the 2019 season, but the Tigers have come out with a vengeance by finishing in the top six in every invitational and winning every individual meet they have been to this year so far. How do they keep the consistency up?
"
We reach goals by pushing each other."
— Morgan McConnell, senior sprinter
"We have a program that people want to join and a very good developmental track and coaches at lower levels," Neff said. "The culture around the programs is appealing and at a younger age these kids are growing as athletes and people."
It could just have been another year, but the team's transition to fill the holes of some of the best runners to ever run on the track at Newman Stadium would never have been possible without the coaches.
"Our coaches were and always have been our biggest help," senior sprinter Gunnar Fisher said. "They make this team what it is by pushing us every single day."
Needless to say, the coach is the leader of the team, the voice, the head, and most importantly, the mind. If the coach is not working, the team isn't — the coach is in many ways the brain to the body. And that is why it is so impressive to see what Neff and his staff have done.
Of course, they have the help of some talented seniors — there is no doubt about that. Team members like Luke Turkovich, Morgan McConnell, Ally Christy, Zach Kinne, Gunnar Fisher, Brynn Serbin, and Connor Ditka have all helped the team tremendously.
"All of those guys and girls are leaders," Neff said. "They set an example and lead by it, but even more impressive is their work ethic. They give their best effort every meet, workout, and practice. They are all naturally gifted athletically, but their work ethic and ability to lead by example are tremendous aspects of their character."
The team that lost an Olympic-level athlete and numerous other D1 athletes last year had a choice. They could have accepted the fact that they were in for some sort of decline or they could band together and fight those losses. With the culture Neff has nurtured, the vacuum was filled quickly and easily. The team bonded and grew on the track, too.
"The endless work and consistency of that work is what made this team grow," field athlete Connor Ditka said. "It was never going to be easy this season, but this team would never have grown if it weren't for the consistency with which we practice at a high level."
They could head to states today and come home without anything. Or finish middle of the pack, but that is unprecedented for North Allegheny Track & Field. Or there's the possibly that they come so close they can taste it, but fall just short, similar to the WPIALs.
But there is also another possibly. They could……Win. The. Whole. Thing.
If they do, this one might have a little special meaning to it, even to multi-time PIAA champion like Coach Neff. But the model of consistency is also the driving part of this.
Legendary football coach Vince Lombardi said that consistency is more important than perfection. He also said that everyone's ability is strengthened by a strong, healthy culture. Check the blueprint to NA Track & Field and you will find two values at the front of the team — culture and consistency. It seems so impossible to achieve, but it hasn't been impossible here.
"We are just such a close team that gets closer every day we push each other in practice," senior distance runner Ally Christy said. "It's a close group that strengthens each other. We aren't special."
Nope.
Just a team, welded together before they ever touched the track, looking to capture a state title.
About the Writer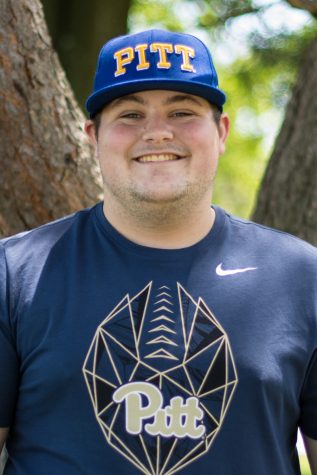 Nick Farabaugh, Sports Editor
Nick Farabaugh is a senior at NASH and the sports editor for The Uproar. Nick is a writer for SB Nation's Behind the Steel Curtain and is a WPXI Skylights...