Scott Harbaugh Visits NASH
NA Alumni returns to talk about his job at WPXI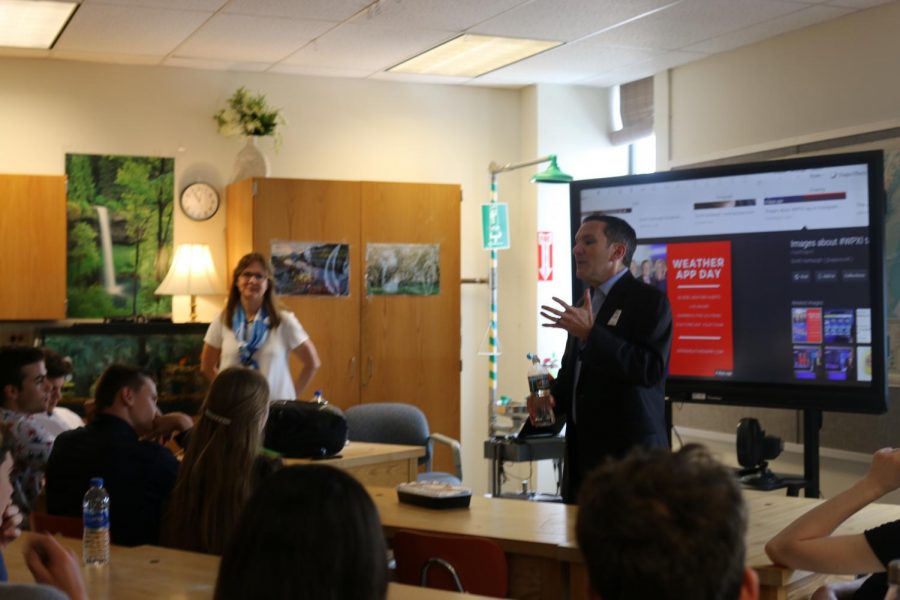 Less than 24 hours before severe weather downed power lines at NASH, WPXI Meteorologist Scott Harbaugh visited Ms. Schmiech's Honors Meteorology classes talk with students about weather, social media, and his time at NA.
"Scott always has fun information which he delivers with an entertaining style all his own," said Ms. Schmiech. "He can eloquently talk about everything from weather history to anatomy of tornadoes to storm chasing."
Harbaugh, an NA alum, opened by talking about his time at NASH, and reinforcing the consistent messages from NASH graduates — savor your short time here because soon it will all be over.
He also mentioned that he would have had to cancel the visit if there were storms in the area so that he could forecast from the WPXI studio. Little did the students know how close the severe weather was at the time (Harbaugh did, of course, since he made WPXI's forecast that morning).
He then moved his focus to his job at WPXI. Harbaugh has been a meteorologist with Channel 11 for 14 years, and in addition to doing daily broadcasts, he has a large social media presence that takes up much of his time.
Schmiech likes Harbaugh because he can relate to high school students, drawing from his online interactions with them.
"I enjoy his insights into the mindsets of high school seniors and his trolling stories," she said.
Harbaugh does the "Delay Chance Tweets" on Twitter, so when days are ranked three or four buses (on a scale of one to five), he's the one to thank. This year, the Pittsburgh area scored a rare five-bus prediction, and NA cancelled school for extreme temperatures and weather.
Extreme weather was a topic of discussion that the science classes could relate to. Students were able to connect what they learned in Schmiech's classes to Harbaugh's personal stories and knowledge of meteorological events, such as tornadoes and thunderstorms.
Harbaugh briefly talked about his work day, which senior TJ Faber found fascinating.
"If you think school forces you to wake up early," Faber joked, "try meteorology! Broadcast meteorologists get up at two in the morning every day."
To see more of Scott Harbaugh's weather forecasts and Tweets, follow him on Twitter @WPXIScott.
About the Writer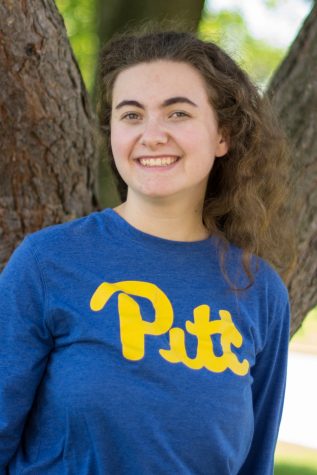 Samantha Solenday, Assignments Editor
Samantha Solenday is a senior at NASH this year. Among other things, she is a member of the NASH choirs and speech and debate team. Next year, Samantha...