Must-See Movies: Summer 2019
This summer, hundreds of movies will draw crowds to the cinemas, but only a few captivating films stand out as the most awaited movies this year
Hang on for a minute...we're trying to find some more stories you might like.
With summer right around the bend, many students are looking for activities to occupy their newfound free time. This summer, the cinemas offer up a wonderful place of entertainment, with dozens of new movies coming out soon. No doubt everyone will find a movie that satisfies their own personal taste. Here is a list (in no particular order) of some of the most anticipated movies to be released this summer:
Spiderman: Far From Home (June 5th)
After the results of Avengers: Endgame rocked all of our worlds, Marvel is releasing the second Spider-Man movie, featuring Tom Holland. This movie showcases the adjustments and new life Peter Parker has to face when returning to the public. While on a field trip to Europe, Parker meets a new elemental threat and a new ally, Mysterio. While chaotic attacks endanger all his friends, Parker must make a choice to either stay back to preserve himself or risk it all to protect everything that he knows. Teaming up with Nick Fury and his team, Peter suits up while trying to upkeep his reputation held by his friends, family, and teachers. This movie has been long awaited by Marvel fans worldwide and is sure to be a hit. WARNING: if you have not seen Endgame yet, it would not be wise to see Far From Home as it contains many spoilers 🙂
Rocketman (May 31)
Rocketman beautifully tells the story of rockstar Elton John's fanatical yet human life, giving fans a deep look into his background and personal life. Reginald Dwight starts out as a young, small town pianist and reveals the good and the bad of his development into the international superstar Elton John is today. The movie does not only provide the highlights of his journey, but also the dark times and raw truth of the lifestyle that Elton lived. In an exclusive article written by Elton John himself, he writes, "Some studios wanted to tone down the sex and drugs so the film would get a PG-13 rating. But I just haven't led a PG-13 rated life." Taron Egerton plays the iconic role of Elton, and Jamie Bell is featured as Bernie Taupin, the singer's longtime writing partner and friend. Some of Elton John's most stand out and beloved songs are set to accompany the film, pleasing all music lovers alike.
Lion King (July 19th)
Following the trend of many classic Disney films, the Lion King is also being remade into a live action movie. This remake's uniqueness stems from the realistic and charming CGI animals it features, perfectly representing each character's emotions and personality. Scar, the movie's main antagonist, shocked and amazed many when the trailer for the film was originally released, as the animators crafted and personified the villian through his mangy, dark appearance. While following Simba's adventures and struggles with living up to his father Mufasa, viewers can relive the battle for Pride Rock and reunite with beloved characters of the animal kingdom. With rapper and actor Donald Glover voicing Simba and talented musician Beyoncé as Nala, Lion King guarantees enjoyment for everyone.
Yesterday (June 28th)
This summer's theme of relighting pop culture is continued with this new film featuring perhaps the world's biggest band, the Beatles. Yesterday's story follows a struggling guitar player, who, while during a mysterious global blackout, is hit in a freak bus accident, changing his life forever. He wakes up to a world without the Beatles, and by recording and performing the original songs, becomes an overnight star. Himesh Patel stars as musician Jack Malik, and Lily James plays Ellie, Jack's devoted and supporting childhood friend. Artist Ed Sheeran is also featured in the film. In a tribute to the Beatles and their world changing music, Yesterday provides a pleasing, head-bopping, and whole-hearted story of humble beginnings and the effects of fame.
Toy Story 4 (June 21st)
Rounding out this summer's throwbacks and continuing the legacy of Pixar, Toy Story 4 hits the theater facing great expectations. Woody, Buzz Lightyear, and the rest of the toy gang embark on a new journey with their "kid," Bonnie, and a craft-project-turned-toy named Forky whose self image sparks doubt in all of the toys' real value. Woody, voiced by Tom Hanks, helps teach his friends the importance of and meaning behind being a toy, adding the feel-good element embodied in the Toy Story franchise. Also making a comeback to the screens is one of the gang's long lost friend from the first Toy Story movie: Bo Peep, voiced by Annie Potts. As the toys help their new friend find his worth and catch up with their old friend, a new adventure awaits them, testing the limits of friendship and capabilities. Toy Story 4 is sure to pull at heartstrings and bring back waves of nostalgia to all who attend.
Men in Black: International (June 14th)
This summer, the Men in Black are back for a fourth movie: Men in Black: International, featuring co-stars Tessa Thompson and Chris Hemsworth. The dynamic duo that starred in Thor: Ragnarok reunites again, showcasing the comedic chemistry between the two. Set in London, Agent H (Hemsworth) and Agent M (Thompson) face a new "scum of the universe" called the Hive, a group of shapeshifting aliens threatening the integrity of the organization and Earth. In the trailer, Liam Neeson gravely states that, "Men in Black has been compromised," leaving the pair to save Earth and everyone on it. Unique and quirky aliens are sure to make an appearance in this sequel, along with new hi-tech cars and weaponry. Men in Black: International is ensured to not be just another 90's reboot but a comedic sci-fi that will be worth your time.
Child's Play (June 21st)
The modern remake of the 1988 classic horror film, Child's Play is one of the many horror films to be released this summer. Karen (Aubrey Plaza), a single mother, gifts to her son (Gabriel Bateman) what seems like an innocent Buddi doll. The family quickly learns of its dark, sinister nature, shaping the classic plot of the "Chucky" film. Mark Hamill's amazing voice skills are featured in the horror film, as he is voicing for the Chucky doll. The film is rated R for bloody horror scenes, just like its original. If horror movies are your niche, then Child's Play is definitely the movie for you.
Godzilla: King of the Monsters (May 31st)
2019 is definitely the summer of remakes and throwbacks, with Godzilla at the lead. In this film, Godzilla is is pitted against some of the most infamous monsters in pop culture history, including Mothra, Rodan, and the three-headed King Ghidorah. When the three superspecies collide and battle for power, the Earth becomes their playground, and the human species hangs by a thread. The crypto-zoological agency Monarch then frees Godzilla and pull at every last string to preserve their home. Millie Bobby Brown makes an appearance as Madison Russell, the daughter of Dr. Emma Russell, who is played by Vera Farmiga, and Mark Russell, played by Kyle Chandler. Ken Watanabe returns to reprise his role as Dr. Ishiro Serizawa, along with TJ Storm again performing the motion capture for Godzilla. With high quality visuals and action, Godzilla: King of the Monsters stands as a must-see featured film for this summer.
About the Writer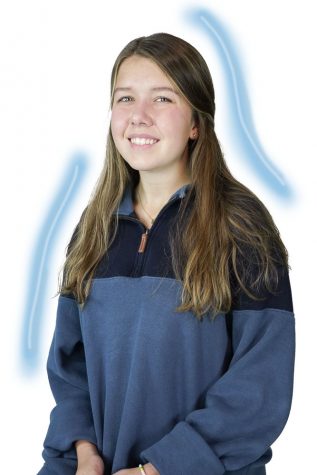 Rachel Morrell, Staff Writer
Rachel Morrell is a senior at NASH and excited to be on The Uproar staff again this year. She enjoys running, watching Downton Abbey, and eating chocolate.