Friday Night Lights Revelation
A new student describes her first football game experience at North Allegheny.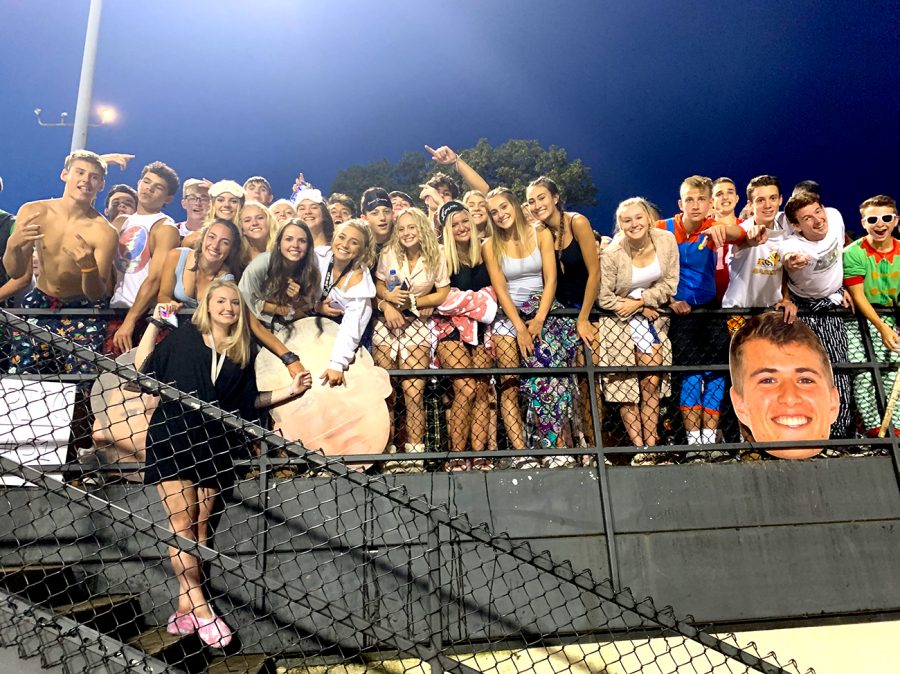 Growing up in a small, rural town in the side roads of West Virginia, you'd think we eat, sleep, and breathe for Friday Night football. I used to think the same until my first Friday night here as a North Allegheny Tiger.
I assumed that one hundred students coming to our high school football game was a pretty successful turnout. At least for a town that had one stoplight. Yet here I stand to confess my ignorance for my overall understanding of the nature of Friday Night Lights. I commend the students here at NA for possessing extreme school spirit. The pride within the student section, the stands and on the field this past Friday could be felt throughout the stadium.
I prepared myself for the season opener, but I wasn't quite prepared for the level of culture shock I was about to endure. The game had been the universal topic of discussion whether it was in class, the cafeteria, or just passing through the hallway, the relevancy was there. "What are you wearing to the game?" asked one student. Another stated that "The underclassmen better know their place in the student section." From those statements alone, I knew I was about to be in a much different atmosphere than my usual crowd. I debated back and forth on whether I was going to attend the season opener. Being the new student is hard for anyone. You never know what to say, what to do, or even who to approach in your attempt to feel slightly more at ease during this major transition in your life. Luckily enough, the friend I was fortunate to make on my first day at North Allegheny invited me to go with her and I made my decision to jump right into an NA athletic event.
When we arrived at the tailgate, I had mixed feelings, to say the least. Though I had my friend by my side, it didn't change the fact that everything about this move hasn't been easy. Football games made me think of my friends back in my hometown and the memories I wasn't going to be making with them in my senior year. I was officially homesick for the first time since I had moved, but the realization couldn't have come at a worse time. As thoughts spiraled through my head as I stood in the parking lot, leaning up against some random guy's truck, watching everyone, I realized I had two options. I could sit around in self-pity and be anti-social or I could get over myself and make the most of the situation. I chose the latter and quickly did a complete one-eighty in my head.
By the time the tailgate was coming to a close, I was warmed up to the crowd and ready to cheer on my new school. The next thing I knew, everyone was running. When I say running, I mean sprinting. At first, I was taken aback even though I had already been warned about this tradition. What did I do? The same thing that any rational teenager would do. I ran right alongside my peers. I quickly learned that our small dose of cardio was vital to getting quality spots in the student section. If you don't run, you will end up in a spot towards the back with the underclassmen and no one wants that, not even the new girl. I got my spot on the second row, three people down from the right. Yes, I remembered the exact spot because that's where I officially became a North Allegheny Tiger. Even though I was enrolled in North Allegheny, that's not what makes you a Tiger. School spirit does.
You should stand up and be proud of your school. I may be new, but I know there's a reason so many students, alumni, and parents come out and support our football program. It brings a sense of pride. So on Friday night, I screamed, I sang, I laughed, and I met new people. All on a night that began with my own reluctance and self-pity holding me back. If I had chosen the easier route of dwelling over what could have been, I could have missed out on a good memory that I'll hold close to me forever. Whether you are a freshman or a senior, make the most of this year and years ahead. You're not going to get them back. Embrace change. Be proud of your roots. Show your school spirit. Support your Tigers!
About the Contributor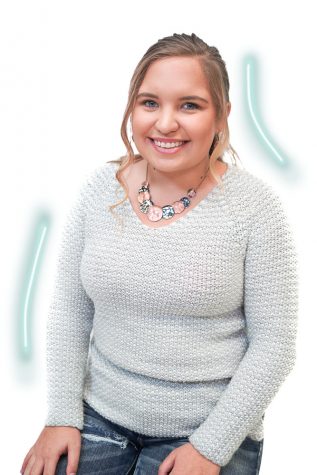 Chloe Mawyer, Staff Writer
Chloe Mawyer is a recent transfer to North Allegheny. She's a senior this year, and is excited for her future. Her plans include attending college and...