A Student Section Ghost Town
Many underappreciated NA teams deserve more support.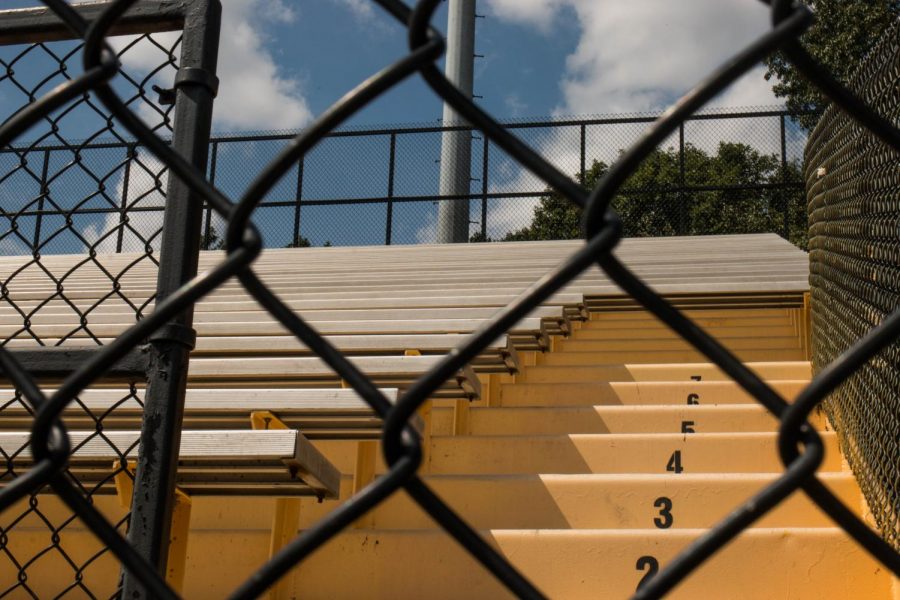 Once a week during the fall, hundreds of students gather at Newman Stadium to watch the football team play their game. It's noisy and full of life as students and parents chatter and cheer throughout the night. The next day, however, when soccer or field hockey takes to the field, the stadium is a ghost town. A measly crowd of parents and siblings forced along to watch are the only spectators in sight. At the pool or tennis courts, there are very few, if any, students and very rarely, if ever, a cheering crowd at any matches.
It appears that fans, and student-fans in particular, just aren't likely to show up to sports if it is not the Friday night football game. This is an issue for a number of sports who all face a depressing number of fans at their competitions. 
"
Home field advantage can truly make a difference, but only if there are students there to make it a home field."
Don't get me wrong, I enjoy the football games. They're a lot of fun, and I get to hang out with all of my friends as well as encourage the team. Maybe that's why the football games are so popular: The sense of community and bonding that comes with cheering for a common goal is appealing to anyone. But the same thing could be found at any school sporting event if only more people were to show up. I am in no way trying to dissuade students from going to a Friday night game under the lights, but I do maintain that there are other teams at NA that need just as much support. 
Fans and a student section can change a game and are essential to the motivation of any type of athlete. Fans influence the game, whether it be by buoying the home team or tearing down the opposing one.  Having the home field advantage can truly make a difference, but only if there are students there to make it a home field. Support means everything to athletes, and right now, some sports have apparently very little of it. 
"I like the energy of the crowd and I think it really motivates the team," said Sophia Spano, a senior and captain of the Girls' Soccer Team.  "It feels good to see your friends come and show their support.  The mentality of a team can change drastically depending on the student section."
Jessie Kotrick, a senior gymnast, added, "It's fun having people there you know are supporting you."
From soccer and gymnastics to tennis and swimming, all varsity sports deserve the support of the community. Girls' soccer has made it to states and WPIALS for the last two years, while the boys' team won WPIALS and made it into the playoffs twice in the last few years. North Allegheny's tennis players are consistently dominant, with the girls winning states and boys winning their division. Last year, both the girls' and boys' cross country teams won WPIALs, and in water polo, the Tigers have won the western conference multiple times. Girls' golf has also won WPIALS for at least the last three years and states for last two. Meanwhile, field hockey has been in the playoffs for a number of seasons, winning second place in WPIALs only two years ago.  The list goes on.
My point is that all of NA's teams are exceptional and at the very least provide excellent competition for spectators. They all deserve to be supported and encouraged by fans and students, no matter what sport they are playing. They need your help to elevate their game and create a lively environment. So, whenever you can find time, go out and cheer on a student-athlete.
About the Contributors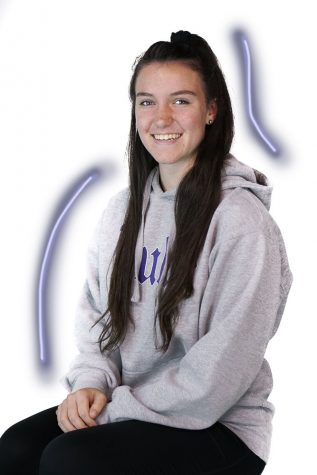 Natalie Mudd, Staff Writer
Natalie Mudd is a senior at North Allegheny School District. She enjoys playing for the NA varsity soccer team. She also participates in multiple clubs...