Good Talk: Mrs. Swan
Meet the new art teacher who likes to paint her happy places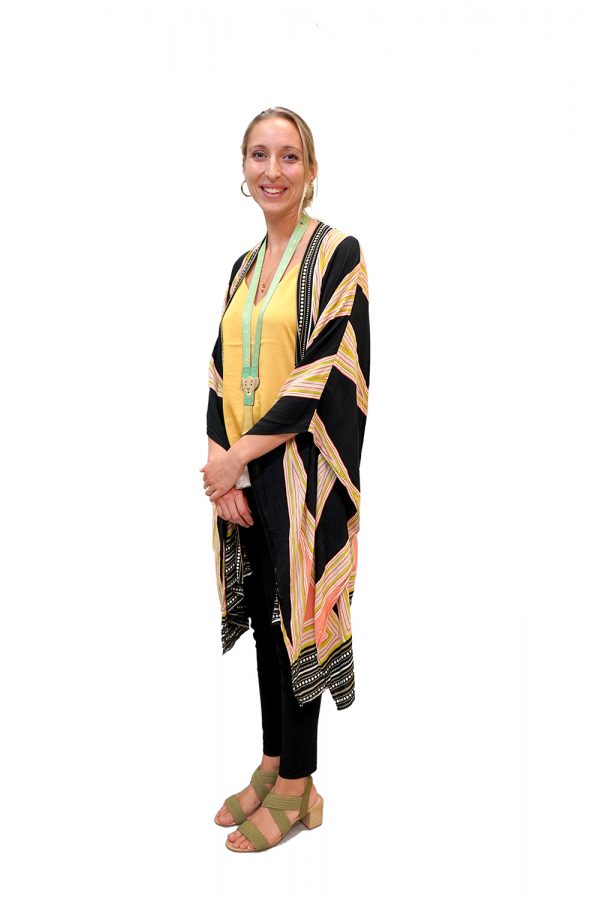 After six years at East Allegheny School District, Mrs. Swan moves north to take charge of the Painting and Drawing classes.
Have you noticed any differences between NASH and the last school you taught at?
The biggest difference is that I came from an elementary school, so I taught kindergarten through sixth grade.  Also, the difference in technology here at NA is that you guys have a lot of it. I would also say the activities for the students; there's a ton of stuff for you guys to do.
How would you describe art?
I would describe art as an expression in perspective from that person. Art can be anything and can be made by anyone. It's all about imputing your experiences, your ideas into art, and creating. You can be a creator in painting or drawing, but it's all about you just creating and having the freedom to create. I would also say that art is about more than just art. It's about building other skills, building confidence in your ideas, and being able to communicate ideas to other people. Sometimes we can communicate verbally, but sometimes the best way for a person to communicate might be through a visual experience. It's much more than just making. There are many other skills that go along with it.
What do you find you draw or paint the most?
Definitely landscapes and nature — that's where I like to be a lot.  I sort of am a painter in painting my happy place, not to quote Bob Ross. I enjoy painting the things that I love to experience, like the ocean and the forest where I hike. I also like painting people because I'm very interested in understanding how people communicate with one another and the different cultures. So painting a person is the best way to do that in my eyes.
What made you choose a career in art?
Leaving high school, I didn't know what I wanted to do, and when I went to college I actually started off in a different field. I took an art studio course, and it was honestly from that moment that I decided I wanted to keep taking art courses. Then after my first year, I decided to switch majors. I started looking at different careers and my options of what classes I had already taken. So basically, I fell into the program where I got a fine arts degree and then a teaching certification.
What is your all-time favorite movie or TV show? Why?
My favorite TV show is Friends because it makes me laugh and it's silly. But a favorite movie is a tough one. I don't know if I can pick just one. I like all Disney movies. But I can't think of one movie that sticks out right now.
What is one of the first art projects you remember doing?
Like when I was little? I remember it was actually when I went to the North Hills Art Center — it wasn't actually an art class in school. We did a project where we did a hike, sat in front of a pond, and painted that pond area.
What do you think you would be doing or teaching if you weren't an art teacher?
If I was not an art teacher, I think I might be really interested in interior design. I love pulling in different prints and fabrics and rearranging them. But I love being a teacher. I get to teach everything about all the different careers that are out there. That's where my passion is, especially with high school. I enjoy teaching you guys about what else is out there and how to prepare.
Are you a coffee or tea person?
I'm definitely a tea person; I cannot drink coffee. I get the jitters. I'm very fragile with that, so I'm definitely a tea person. I mean, I don't even drink caffeinated tea.
Do you have any hidden talents?
It's not something that I can perform as a talent, but I'm very good at analyzing things, especially the interactions of people. I'm very good at understanding how a person feels without them even telling me yet, and I've been told multiple times by other people "You should've been a psychologist!"
What do you enjoy most about working with high school students?
I'm falling in love with it. This is my first experience with it, and I enjoy being able to dive deep into the content and talk to you about other artists and what they're working on. Also, seeing your ideas inspires me and my work as well. It's an exciting time right now!
What was your dream job growing up?
I don't remember what my dream job was growing up. I feel like I didn't really know what was out there. Even in college, I wasn't aware of what was out there.  That's why I'm so adamant about it. I want to teach you more about the options you have because I feel like I wasn't sure. I had no clue what else I could do out there. You only know what you grow up in.
Any advice for the students about college, life, jobs, or anything?
Don't be afraid to go for your dream. If it doesn't happen right away, that doesn't mean it's not going to happen. You gotta keep going at it and you might just have to find a different way to get there. The best advice, I would say, is to believe in yourself and be confident in what you're doing. Also, allow yourself the flexibility to grow. It's okay to change paths, and it's okay to jump ship and take a risk.
What is a medium of art that you love more than others?
I definitely love painting more. I'm really about paint application and the different colors. I'm huge on color theory; sometimes I love playing with mixing colors and coming up with a new color. Second best to painting is printmaking. I enjoy the process of carving and I like to approach things hands-on. I like it more so than I like drawing.
Where do you dream of going on vacation to?
Everywhere and anywhere! I love the ocean, so any place that I can go and snorkel, surf, or hike. I also like adventure. But the other side of me enjoys museums. I think right now we really want to try and get out to somewhere in Asia.  We haven't been out that way yet. Then after that, Africa. My goal is to go everywhere as much as I can.
What do you like to do in your free time?
I enjoy spending it with people. I like hanging out, swimming, hiking, and running. It's funny because I do those activities more now, compared with painting, because of time and stress relief. I like anything stress-relieving.
What is something you'd want your students to know about you?
I hope they already know this about me, but I want them to know that I'm approachable and I'm here to help them with anything they want or need help with. I'm always willing to learn something new, so teach me!
About the Writer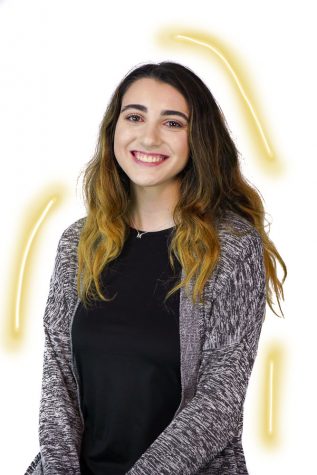 Melina Tripoli, Staff Writer
Melina is a senior at NASH and is a majorette for the North Allegheny marching band. In her free time she loves to read, write, draw, and watch way too...