From Wexford to Ivy
Luke Colella and Jake Lugg have committed to two elite colleges, but first comes the pursuit of a WPIAL championship.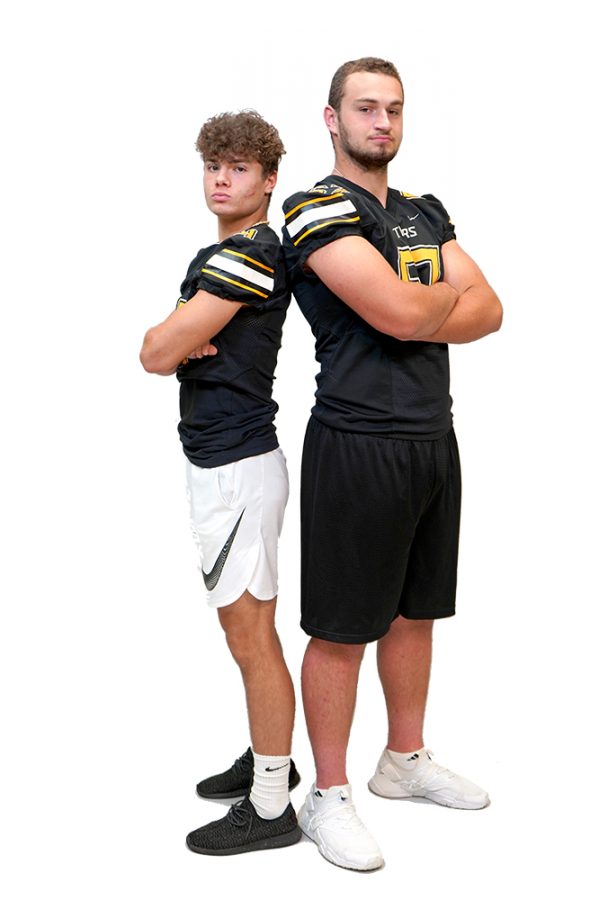 While most seniors at North Allegheny are just trying to decide what colleges to apply to, seniors Luke Colella and Jake Lugg have already committed to Ivy League schools and their football programs. I got in touch with them to discuss the recruiting process and their time on the football team.
When did a college first get in touch with you in terms of recruiting?

Luke: In the spring of my junior year after the football season.
Jake: My sophomore year at NAI I was called out of my World Cultures class. It was probably April. The coach that was waiting to see me was from THE Ohio State.
Would you say the recruiting process was stressful for you?
Luke: Very stressful. It's hard to decide on one school when there are so many options.
Jake: Depending on the day. I enjoyed my time visiting many different schools and was always excited to receive another football offer.  But in the end, it's all a business. Calling coaches and putting together highlight tapes every weekend when traveling to other states certainly was stressful, especially while trying to fit school work into the little free time I had. The largest part of the stress was picking a school because it was a life-changing decision for me.
Out of all the schools who recruited you, why the college you picked?
Luke: Princeton is debatably the number one college in the country, and they have had a consistently good football program.
Jake: No other schools could offer what Harvard offered. The opportunity to study at arguably the world's greatest institution while playing my favorite sport is something that is hard to pass up.
Do you know what you're planning on studying in college? If so, what?
Luke: Something in the field of business.
Jake: I still am not set on a major, but it will end up being either some form of engineering or business
For you personally, is there anyone who made a large impact on your football career?
Luke: My parents and brother in terms of the constant support and love.
Jake: My brother, Josh. He's always been one of my role models. He's been one of my biggest supporters, but he's also been one of my biggest critics. He's helped me a lot in developing my game so that I can perform at a high level.
In terms of this season, how do you think the rest of it will go?
Luke: A WPIAL championship!
Jake: Learning from last season, it won't always go as you think. That was a problem last year. This year, we always focus on winning the next game before looking ahead to the next opponent. However, we have tremendous talent and effort. Additionally, we have a great family environment, and I'm confident that we can make a big run and make this season one to remember for all the right reasons.
What do you think makes the North Allegheny football program successful year after year?
Luke: Hard work and dedication with a common goal of winning.
Jake: The coaches. They all know what it takes to win. Even after winning, the coaches still demand more from us because they know what we are truly capable of, and striving for perfection is what makes the football program successful every year.
What will you miss most about your time on the NA Football Team?
Luke: Friday night lights and the feeling before a game.
Jake: The family. I couldn't ask for a better group of guys to be around. We've all grown close this year. I will miss going into battle and fighting alongside them every Friday night, and I'll miss spending hours with them after school competing and making each other better football players and better people.
About the Writer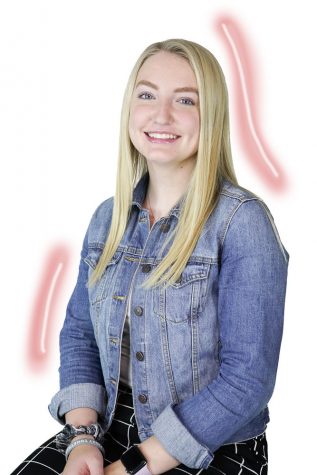 Carli Leonard, Staff Writer
Carli Leonard is a senior and returning writer to the NASH Uproar. Carli is one of the head captains for TigerThon 2020 and is also one of the Student...