Good Talk: Mr. Schall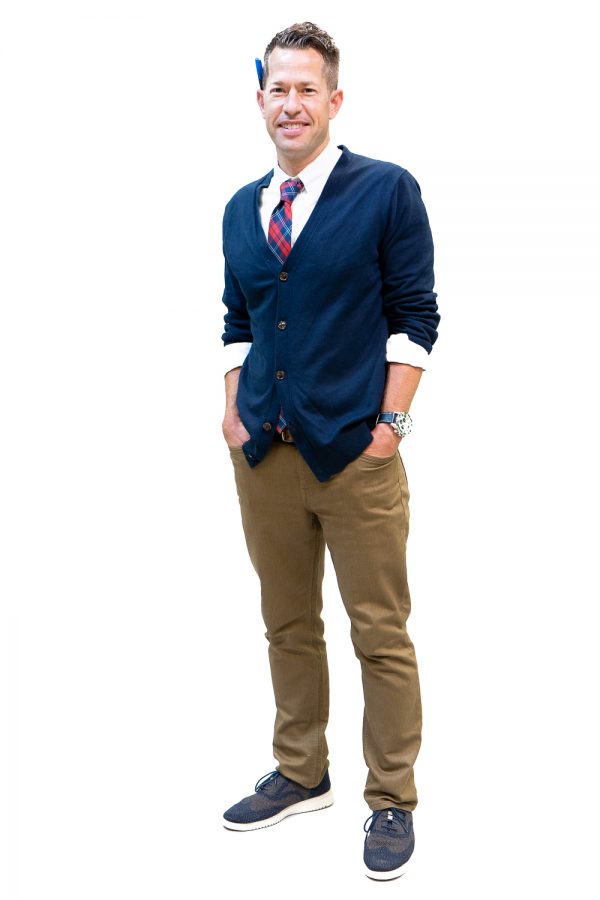 How many years have you been teaching and how many of them have been spent at NASH?
This is my 20th year of teaching; I have taught at NASH for 19 years.
What do you most look forward to teaching in class?
I get to teach very interesting topics in history and psychology, so I'm continually fascinated by the content. In psychology, I think social psychology topics have a great deal of relevance and practicality. In history, the study of the 1960s is packed with compelling people, stories, and drama. 
What have you found to be the most successful way to teach students? 
I think there are many different ways to teach well; you will see that on display if you walk the halls and listen during instruction. At the heart, however, regardless of style, is a genuine interest in what you are teaching and authentic care for those whom you are teaching.
Growing up, did you know that you always wanted to be a teacher or did you want to do something else?
My dad was an excellent teacher. He mattered to a lot of people, so I always had a very positive view of the profession and knew that teaching was a worthy pursuit. But for a long time, even into college, I thought I would be an architect.
What is your favorite part about teaching?
July. August. And unlimited paper clips.
In all seriousness, there is a lot to like. The people part of teaching is special here. I have a lot of smart, dedicated colleagues who make me want to be a better teacher. I teach kind and talented students who are at a critical and fun age. I enjoy the learning, creativity, and design that teaching demands.
So far, what has been your most memorable experience teaching?
Hmmm. So many memories: every day I spent with Emmett Gwaltney last year in AP Psych (What's up, #period4psych2018-19?), that one day Melina Bowser came to school on time, former principal, Walt Sieminski's "Creepers are called creepers for a reason" speech, the #RossMorganRager that swept the world by storm in 2012, the Great Power Outage of 2019 when all of NASH was sequestered in the NAI auditorium for months–or maybe it was just a day, the Snacketlogy bracket of last spring, getting observed by former assistant principal Bill Young as I awkwardly taught Freud's psychosexual stages, or maybe just yesterday when a functional thermostat was installed in my room for the first time in my career.
If you could have any superpower what would it be and why? 
I'd go with speed (like Dash from The Incredibles). That way I could beat Torie Buerger and Rick Mihm in the water and Dan McGoey on land.  
What is one thing students don't know about you that they might be surprised to know about? 
I have worn a cardigan (different cardigans) to school every Wednesday for the past four years. I don't like to brag, but it is believed to be the longest such streak by a third-floor NASH teacher in the 21st century.
Where is your favorite place to vacation?
Hawaii is a pretty incredible place. But don't sleep on North Park…highly underrated.
If you could live anywhere in the world, where would it be? 
I am very happy right here. But if you're making me move, I'll try Banff.
Outside of school, what are some activities that you enjoy doing?
I have three sons, so adulting takes a lot of time. I read, run, and write whenever I can.
Do you have any advice to offer to the students of NASH?
Be where your feet are. It's easy — and maybe even natural, perhaps — to wish for the next thing, the next chapter. But here and now is a special place to be, and the next thing will still be there when the time comes.
What is your favorite type of music to listen to and artist?
Despite possessing no music ability, I love music. My favorite artists/bands include Pete Yorn, Mat Kearney, Jack Johnson, The Shins, Guster, and like most people my age, Dave Matthews.
If you had to pick a walkout song for yourself, what would you choose? 
I've never thought more about a question in my life, including college major. Unlike anything that I listen to, I'm going to go with "With My Team," by the Creek Boyz–(clean version, of course). It has a special connection with last year's boys' volleyball team for me.
Do you have a bucket list? If so, what are some of the craziest things on your bucket list?
Be interviewed by the Uproar. I'd like to run all of the six Abbott World Marathon Majors (Chicago, New York, Boston, London, Berlin, and Tokyo). I'd also like to join the likes of Mrs. Roman and complete a full Ironman Triathlon.
If you had to pick one food to eat for the rest of your life what would it be? 
I'm a big fruit fan. So I'd have to go with Grape Jolly Ranchers.
What is your biggest pet peeve? 
Repetitive noises. Repetitive noises.
If there's one person you wish you could meet, who would it be?
I've already met Mr. Mooney. Pretty sure everyone else would be kind of a letdown. 
Do you believe in conspiracy theories?
Look, if you're trying to pin the Kennedy assassination on me, I wasn't even alive in 1963.
What is your favorite restaurant to eat at?
Nicky's Thai Kitchen.
About the Writer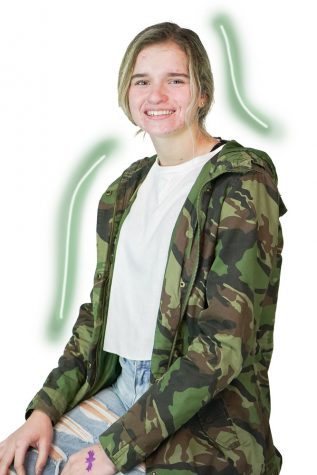 Maddie Kantz, Staff Writer
Maddie is a senior at NASH who enjoys spending her free time listening to music and eating food. In addition, Maddie also enjoys spending lots of time...