Now They're Cooking!
Behind the scenes in the NASH cafeteria
We eat there daily, but most students have never seen how the cafeteria staff manages to provide for us.
Earlier this month, I was granted permission by cafeteria supervisors Jenna Ossler and Beverly Franze to shoot photos of the NASH kitchen from behind the scenes.  I took my first photo at 7:30am, but the food services staff had already been hard at work for hours when the first student visited the cafeteria for breakfast.
"We love seeing you kids," Franze said. "Mostly everyone is just so sweet, so polite, so nice. I've been in elementary, middle, and high school. I can't say which one I like best, but high school is right up there."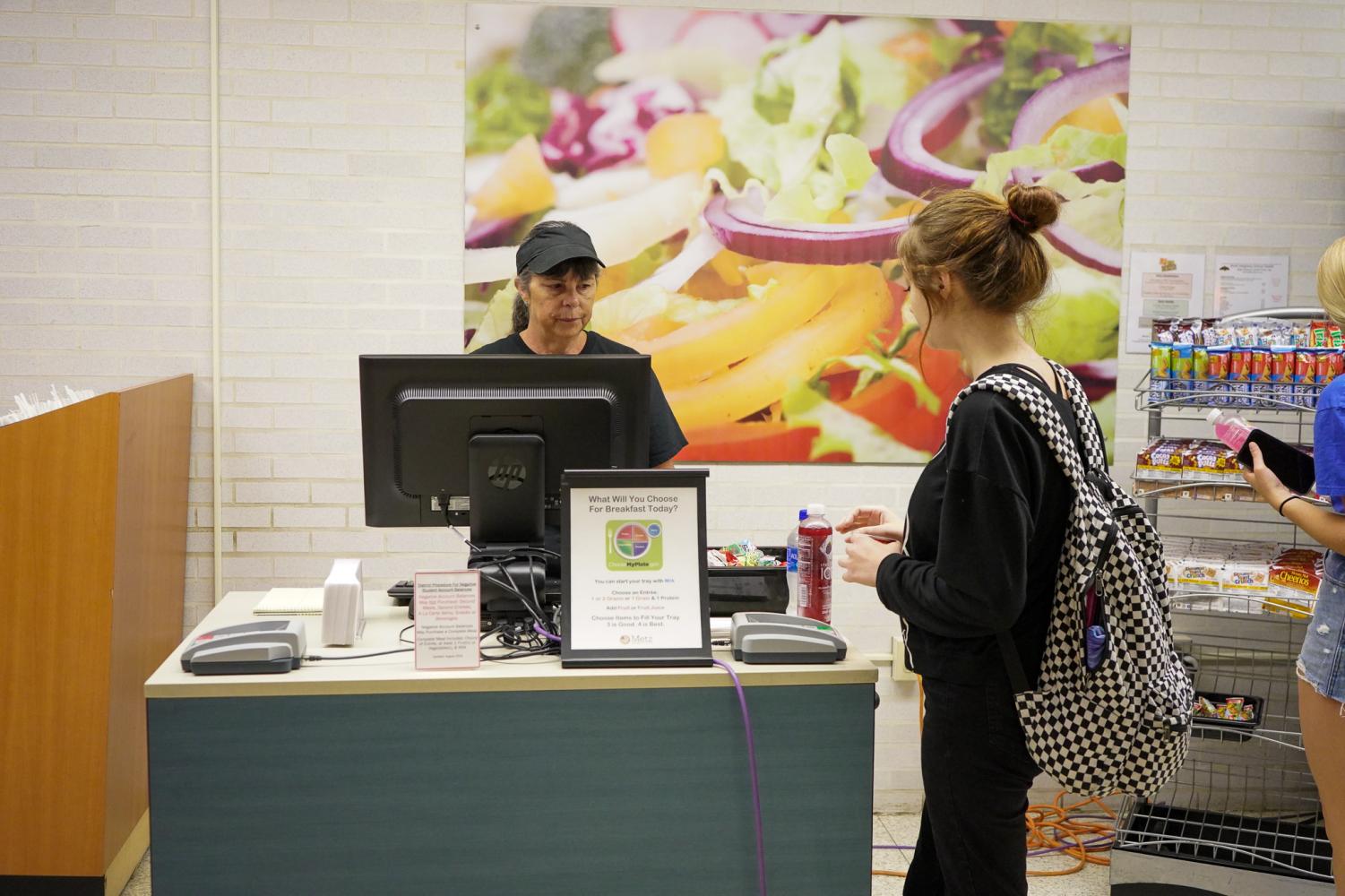 Breakfast is served every day at 7 a.m. and then again at homeroom. The breakfast menu includes bakery goods like whole wheat donuts and freshly baked muffins. Food preparation begins early in the morning, and some of the first cars in the parking lot are those of the cafeteria staff.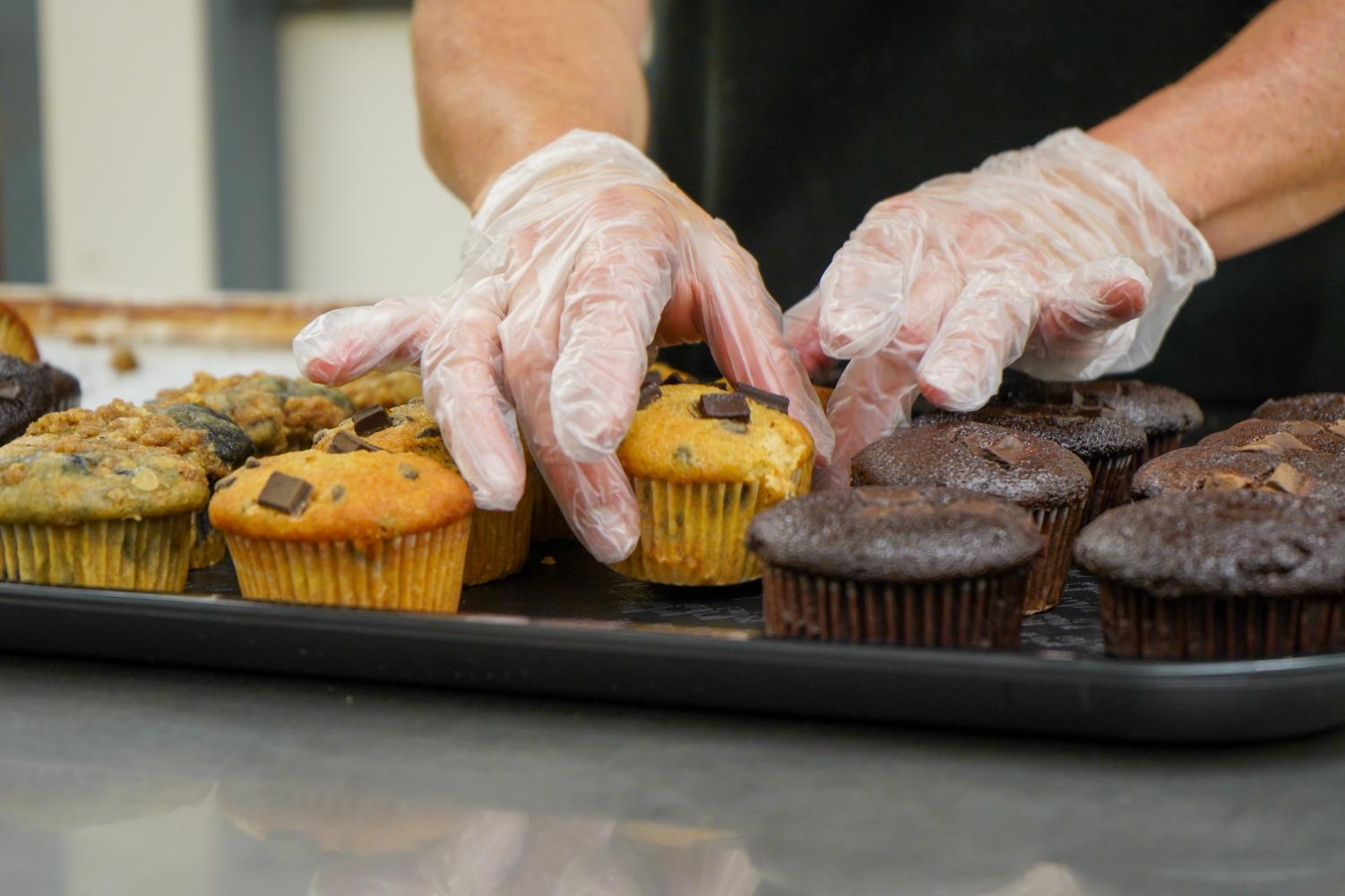 Soon after the homeroom period ends, lunch preparation begins in full force.  NASH's first lunch starts at 10:45am, followed by two more lunches in quick succession.  Below, one baker works with 50 pounds of homemade dough to make enough bread for NASH's 1300+ students.
"The ladies build a really good relationship with the students," Ossler said. "I like that."
Ossler and Franze said that the least popular item on the lunch menu is "double dogs, definitely."  On the other hand, General Tso's chicken is one of the best liked lunches at NASH, as can be seen below by the size of the pot used to make the famous sauce.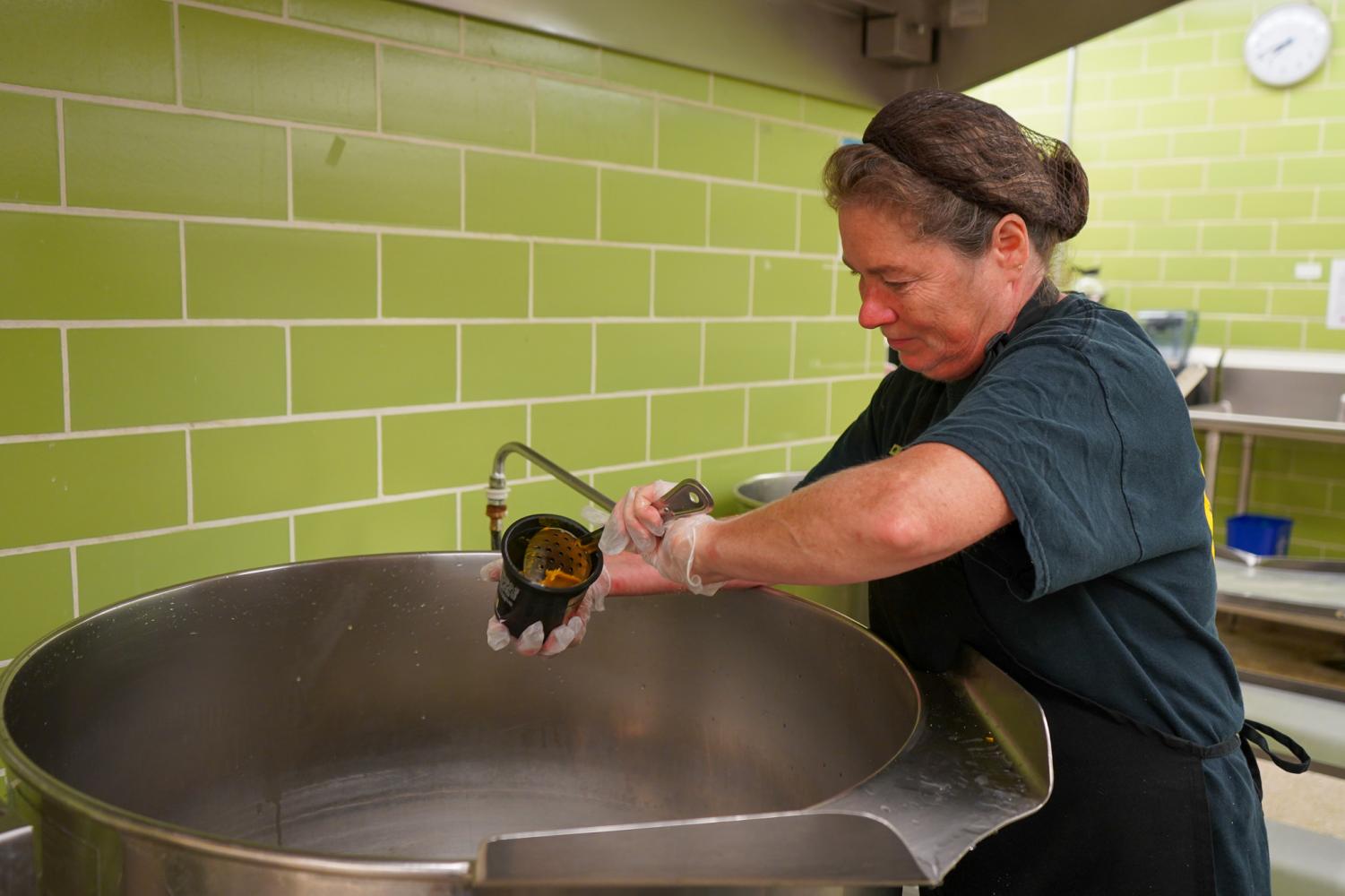 A favorite comfort food between stressful classes is grilled cheese sandwiches.
"We try to have an open dialogue with students about things they like, things they don't like, and changes they would like to see in place," Ossler said. "A lot of times, students will ask for lobster and steak, but of course we will never be able to fit that within like a $2.85 or $3.85 price point, so we have to be realistic."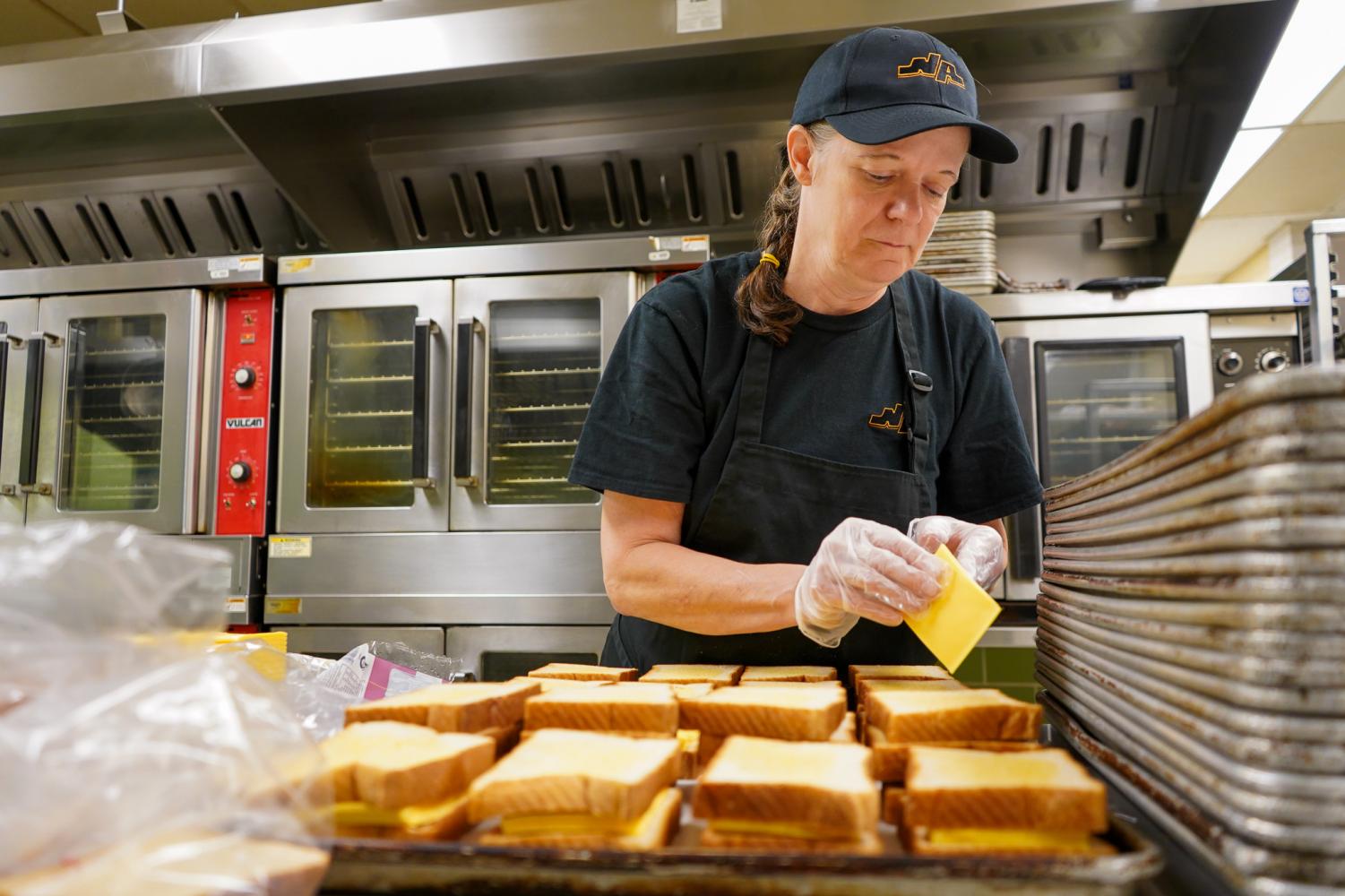 Meg Rees
Another popular item on the menu this year is pizza, made daily in the NASH kitchen.
"There's a lot of criteria that we have to follow in terms of offering five components, making sure that we meet nutritional criteria, and making sure all the snacks that we offer have to be Smart Snack compliant," Ossler said. "It's very highly regulated, and I don't think a lot of people realize that."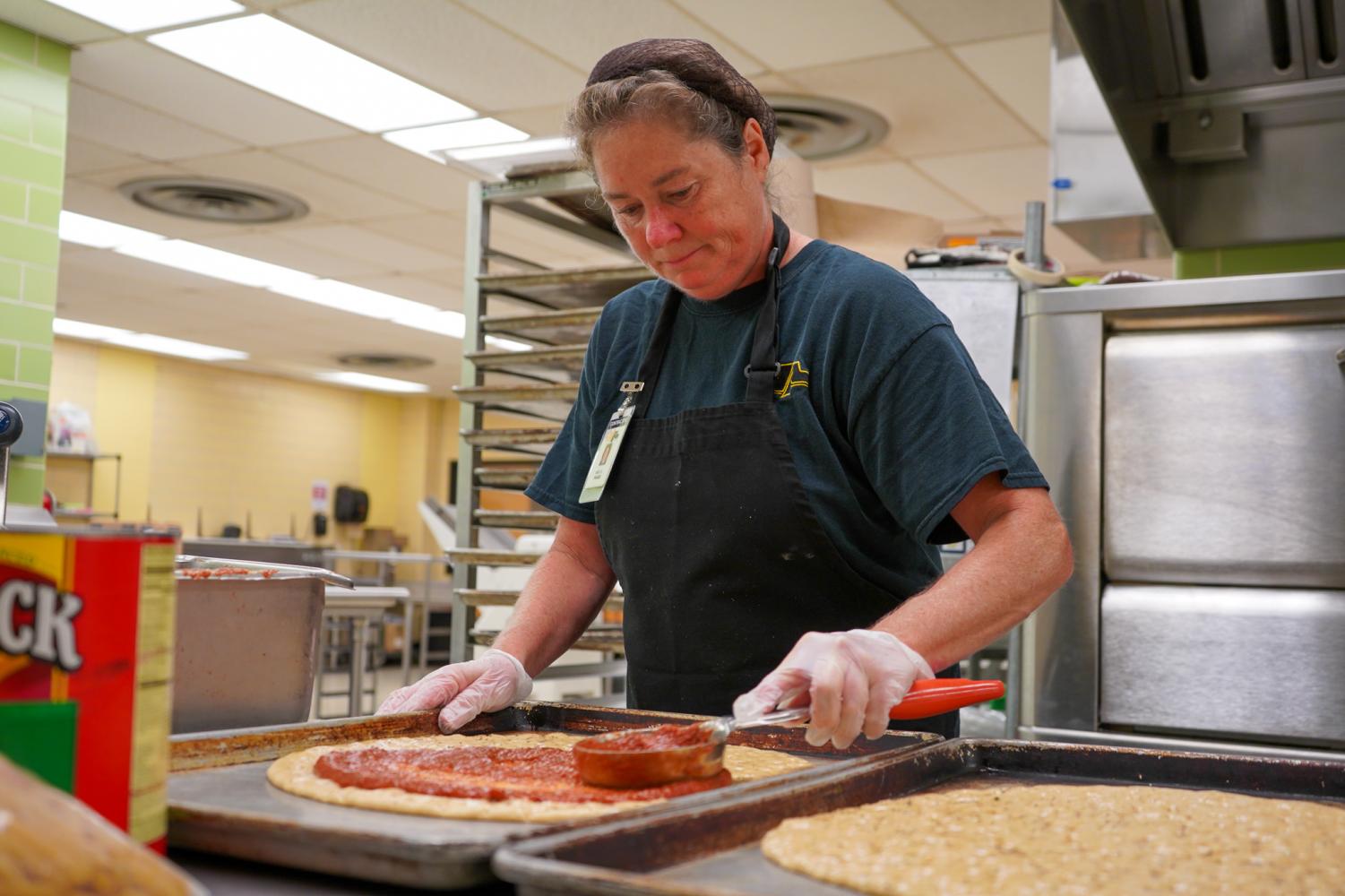 In addition to lunch entrees, the cafeteria provides an abundance of sides.  The staff spends more time than most student think cutting fruits and vegetables.
"I like being in this setting because it is proactive teaching about eating fruits and vegetables and the importance of a healthy, balanced lifestyle," Ossler said.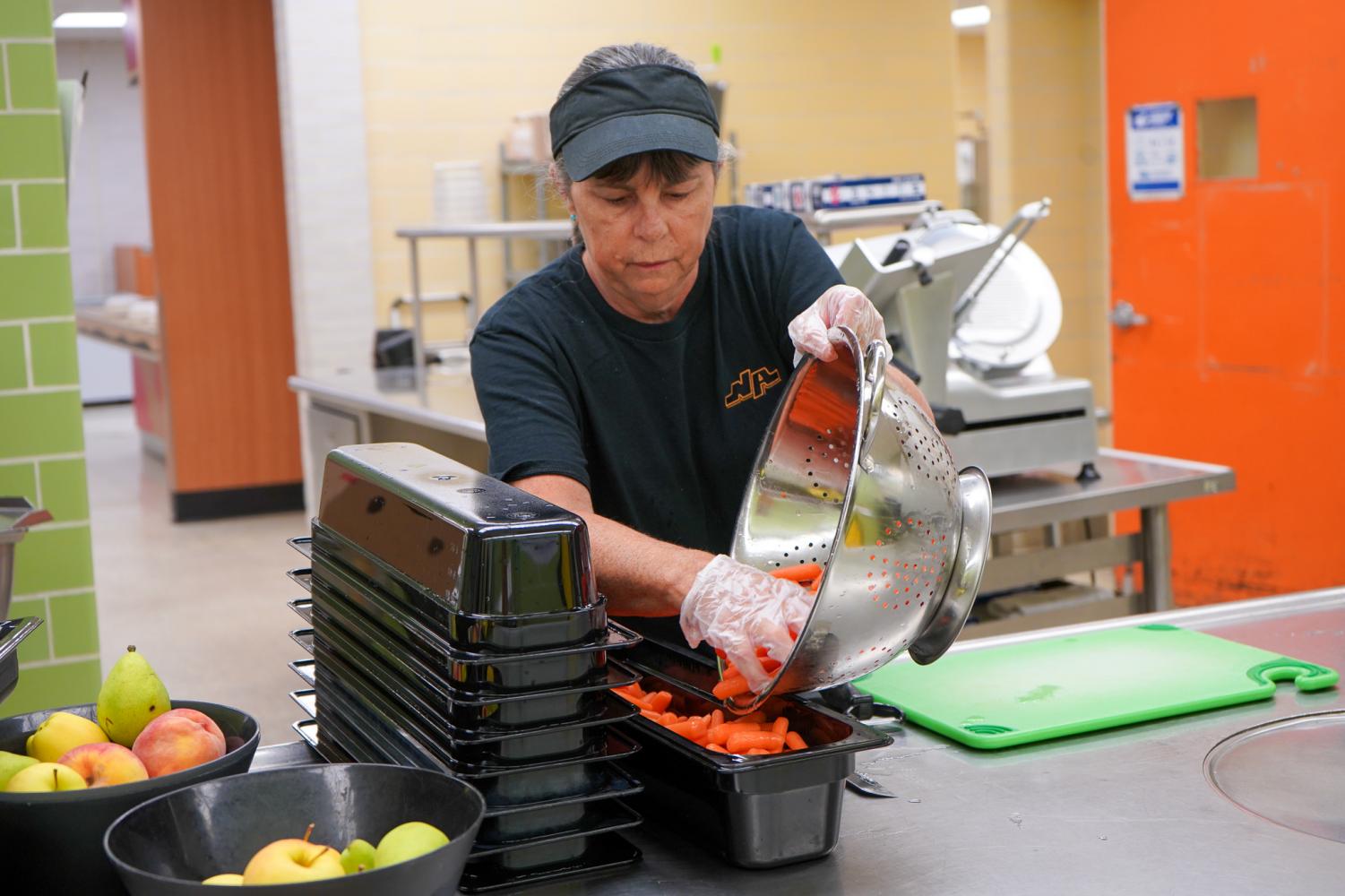 And the lunch staff takes care to make sure there is enough for everyone.
"My youngest daughter isn't following in my footsteps, but she is getting her masters in nutrition right now," Franze said. "It is a life skill that everyone needs."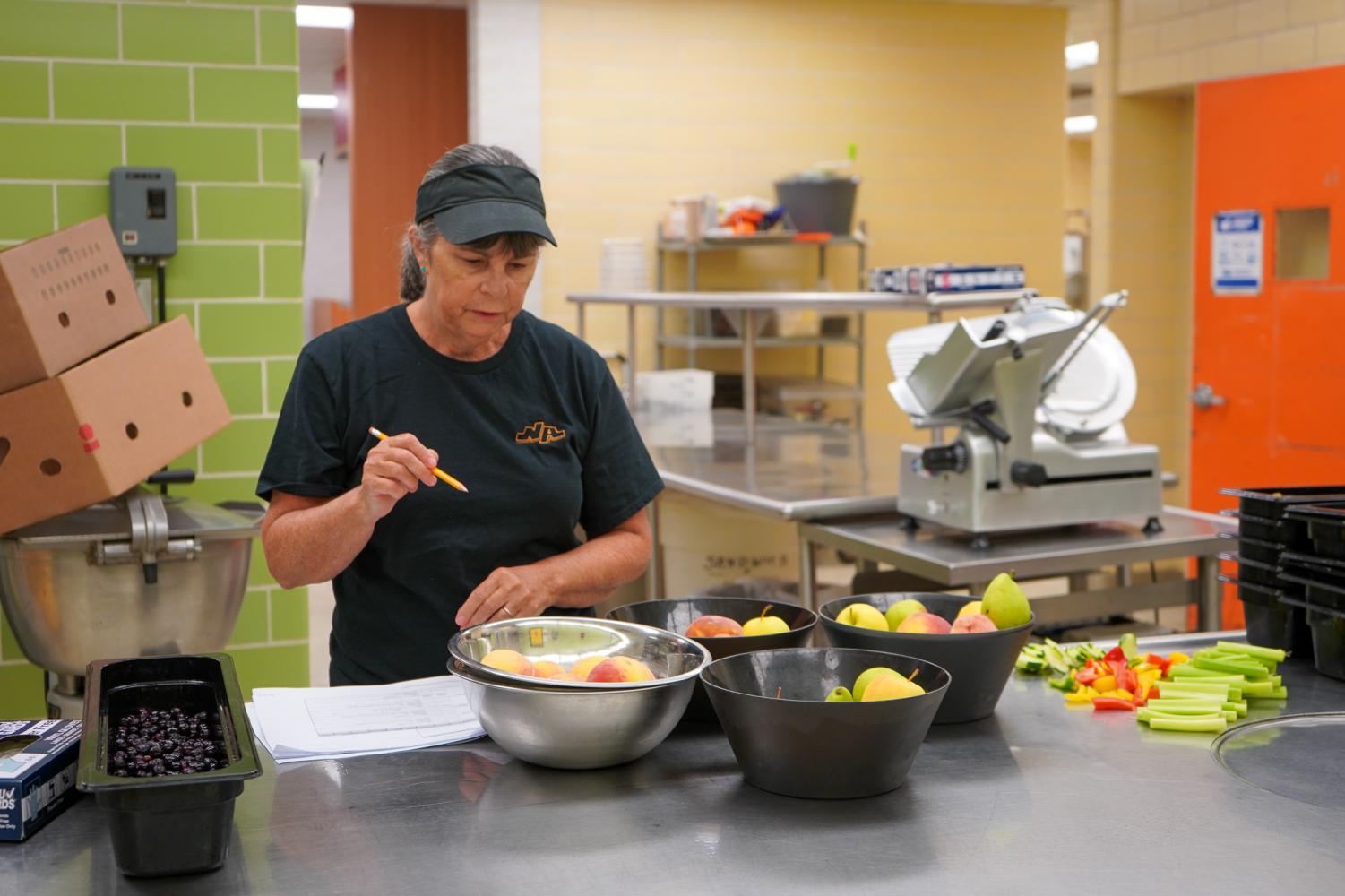 Some students may be surprised to learn that most of the fruit served in the cafeteria is fresh, not frozen, such as these blueberries.
"For Staff Appreciation Day each year, we do fruit pizzas," Ossler said.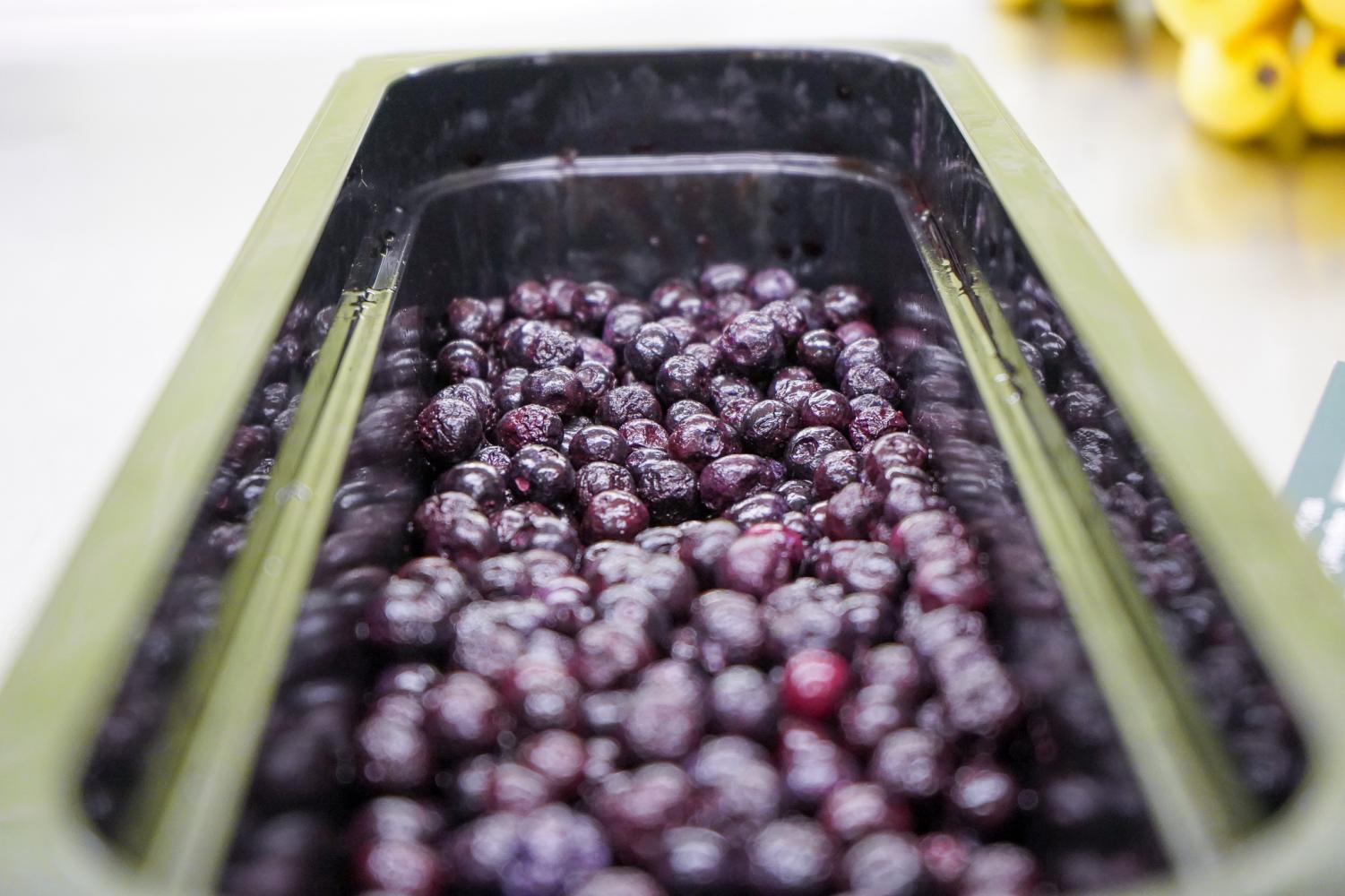 Sometimes, however, canned fruit is used — but not for the fruit pizzas, of course.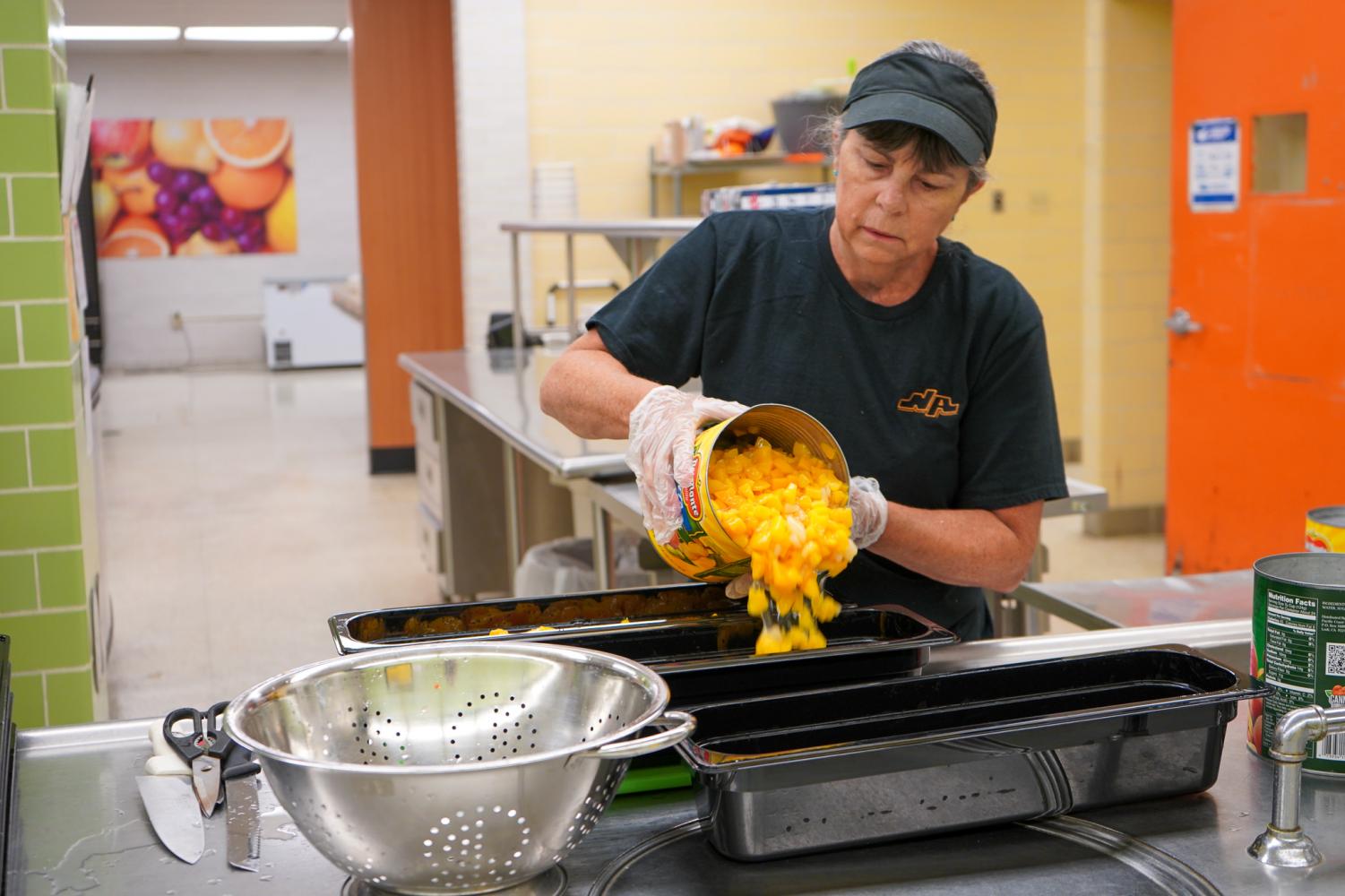 Love them or hate them, most of us probably don't realize that the fresh mushroom caps marinate for hours before lunch begins.
"I would love to maybe put a little extra this or that in there," Ossler said. "But no. I stop and tell myself, 'No, we have a recipe, and we have to follow the guidelines."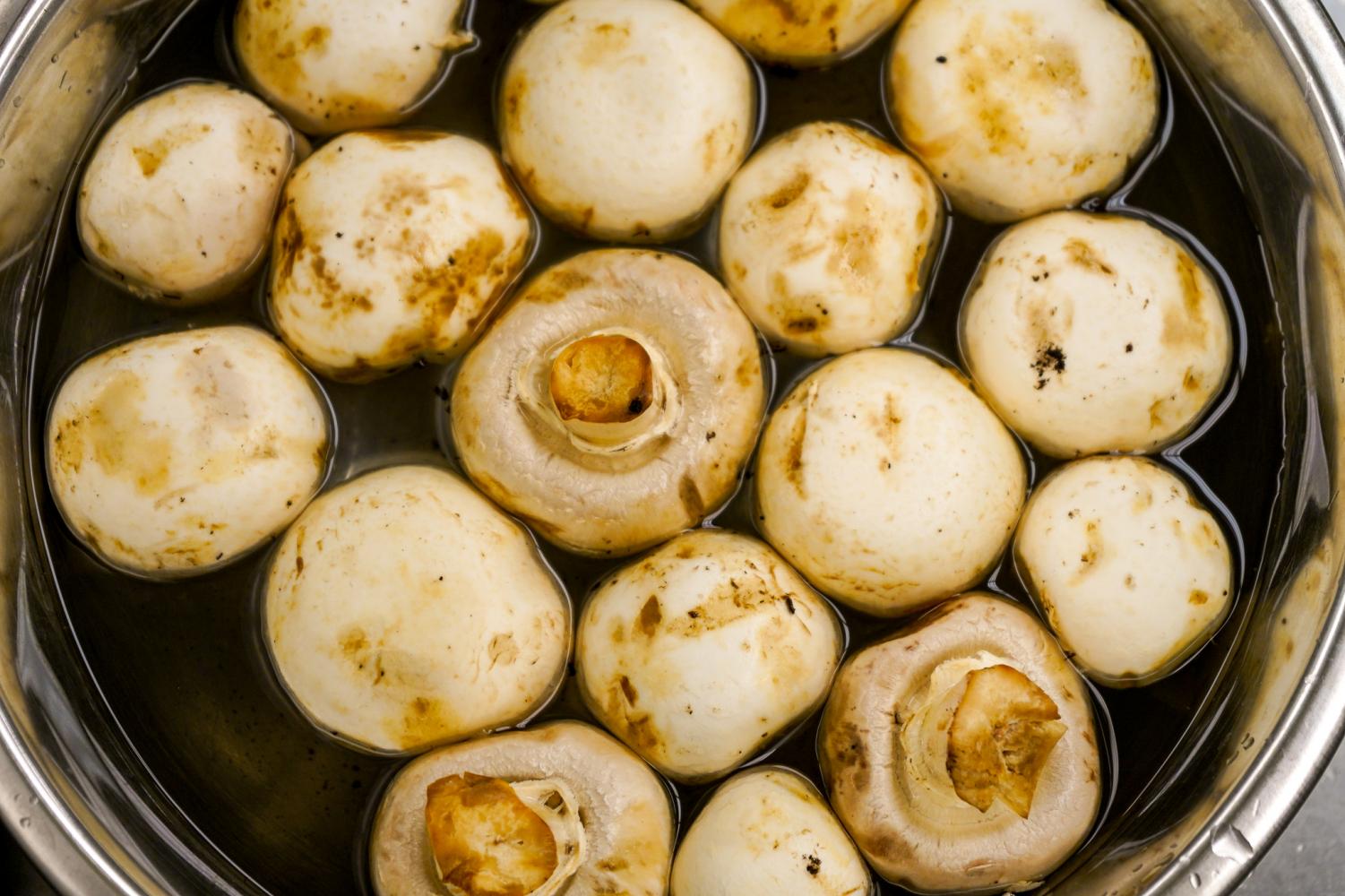 In addition to many healthy options on the menu, the NASH cafeteria does not skimp on dessert.
"We had students petition for hot chocolate, but hot chocolate does not fit into any of the criteria, and it's not really Smart Snack compliant," Ossler said. "But we did appease them for one day. We had hot chocolate at lunch, because I think it is important for them to realize that they took a stance and rallied students in support of the cause."
Creativity comes into play when it's time to decorate the cookies with school spirit by adding black and gold sprinkles.
"My favorite part of the job is seeing the ladies interact with the students and build relationships." Franze said. "They'll ask, 'Oh, how was your soccer game this weekend?' and 'Your birthday was on Tuesday. How did it go?'"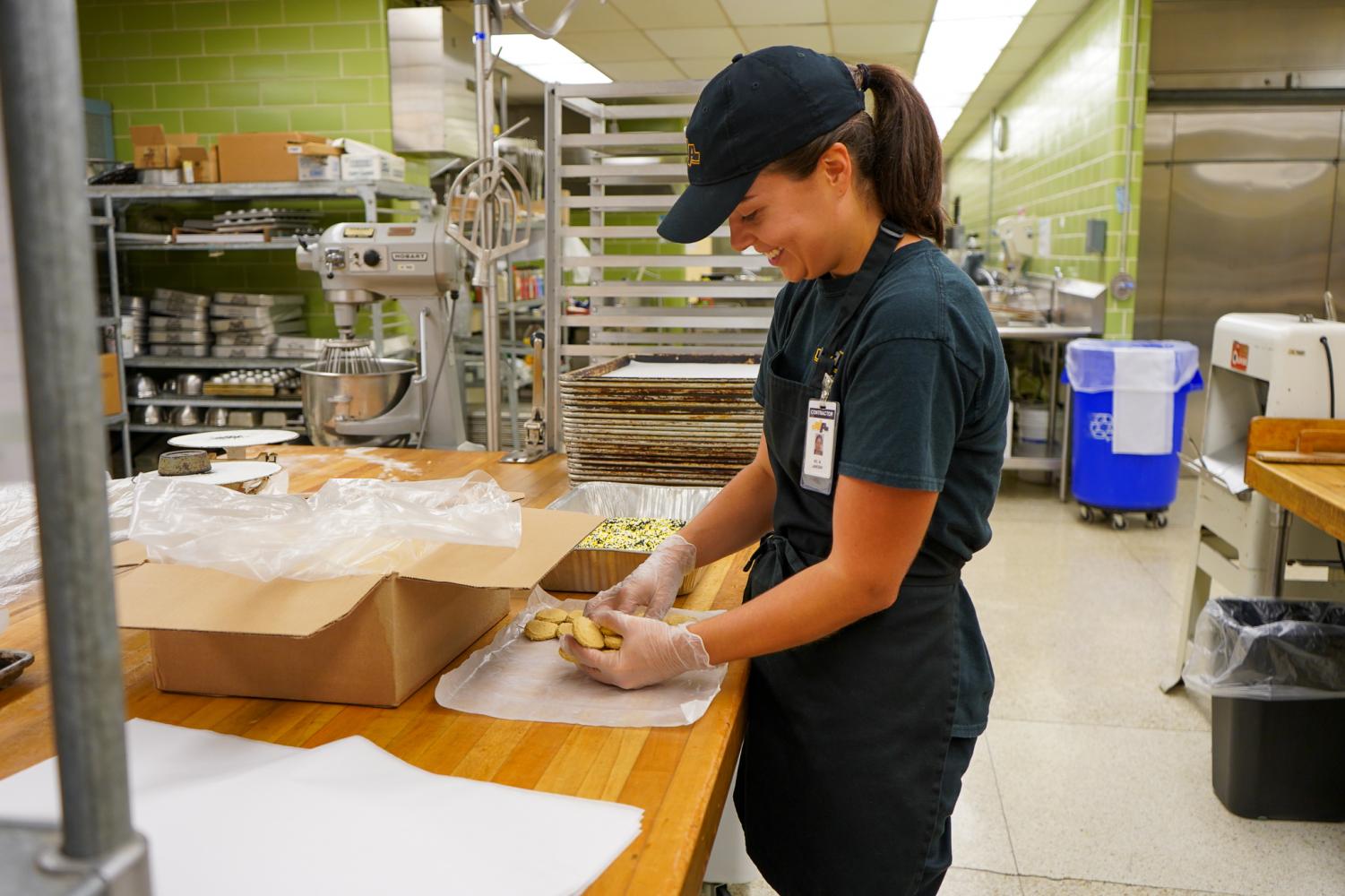 Meg Rees
Icing the cupcakes is a fun job for the bakery staff.  To make the daily process more efficient, big industrial mixers help create the icing that goes on cupcakes and cookies.
"Not every school has as much as we have here in serving lines," Franze said.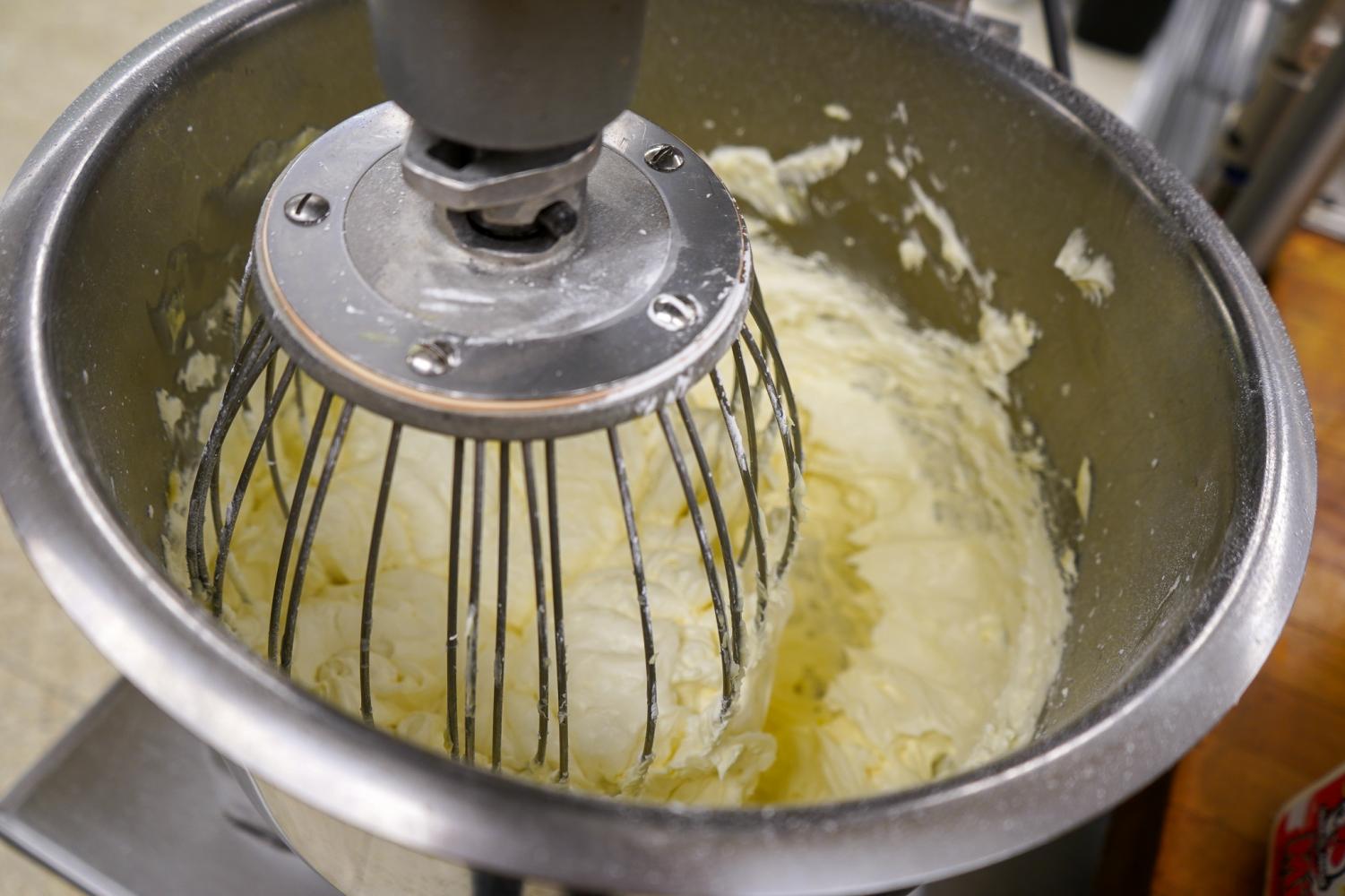 Few students realize that the cafeteria caters to outside groups and organizations. "We are involved in just about everything you see on the district calendar," Ossler said.   Chicken Parmesan is a popular item for the catering service.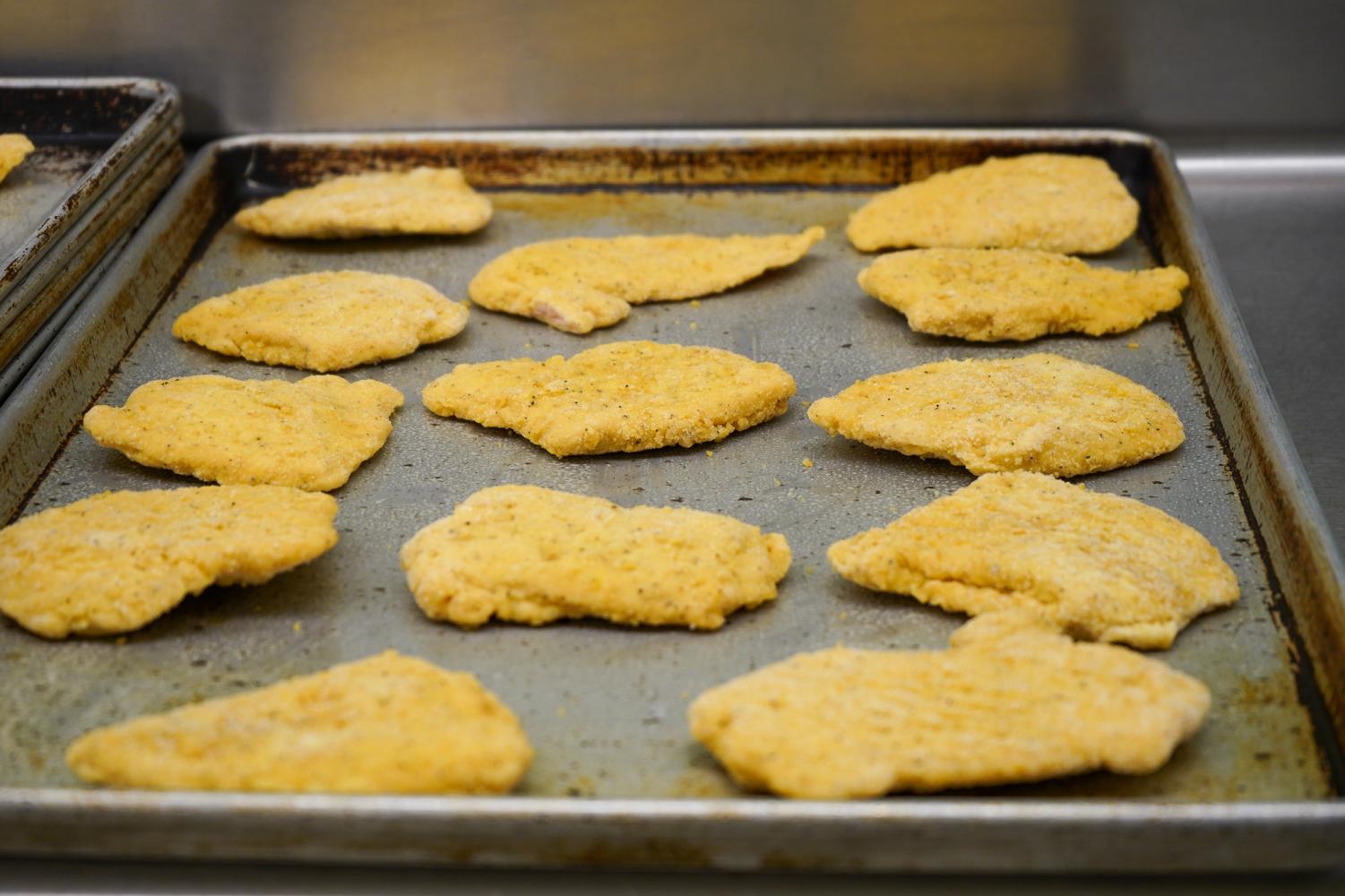 Considered "the bible" by the lunch crew, this notebook contains ingredients for the signature entrees of the day. One kitchen worker said she uses it every day. She claims that she forgot it at home one day and made her husband drive it into work for her.
"Sometimes we find recipes that we think the kids might like," Franze said. "We submit them to Jenna, and she has to critique them and make sure that all the nutrition regulations are filled. Then the recipes can be put in our book."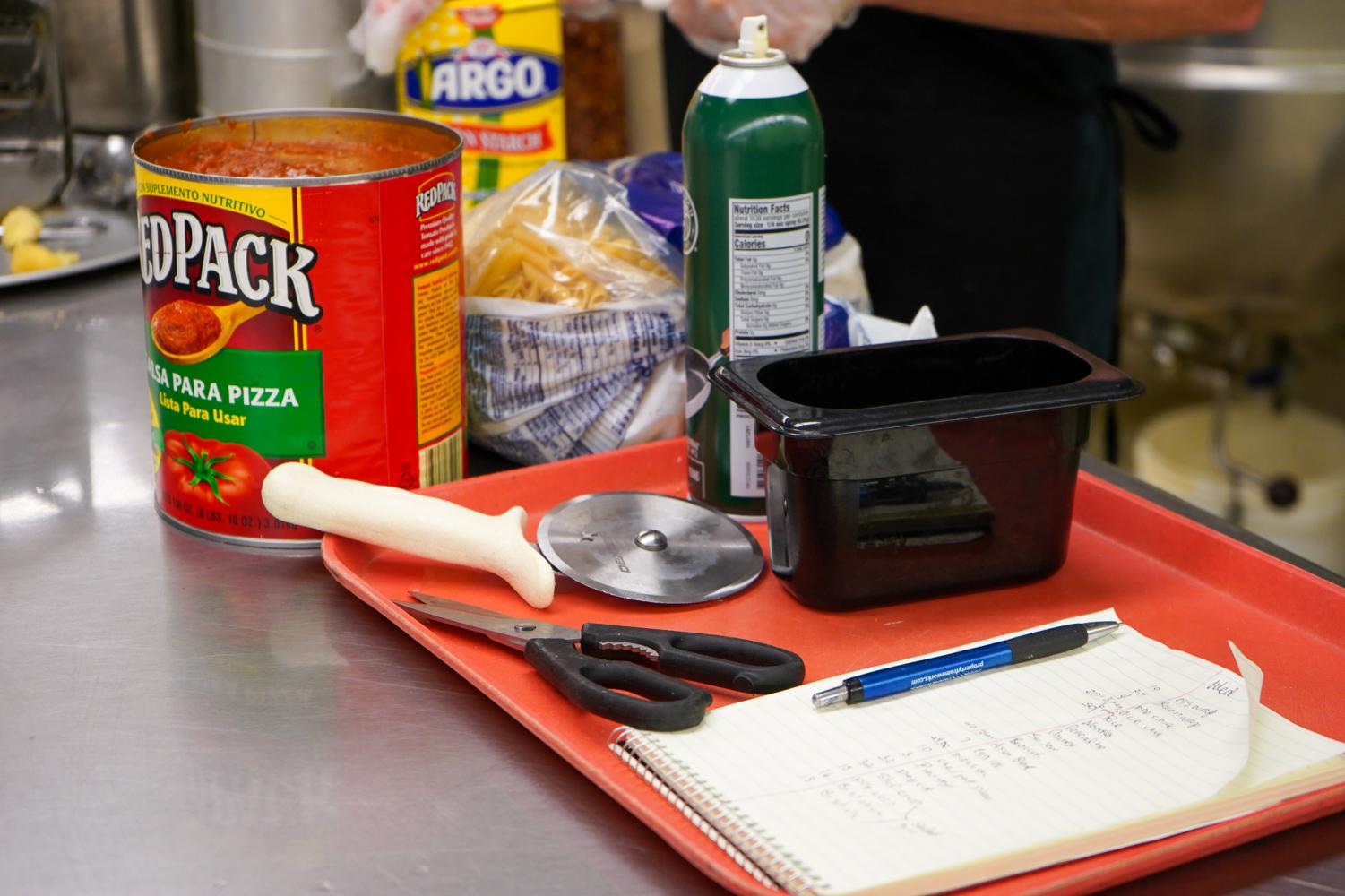 The cafeteria staff makes most of what students eat from scratch. The cookbooks are old and soiled with cooking oil, but they contain the secrets to many of NASH's favorite menu items.
About the Contributor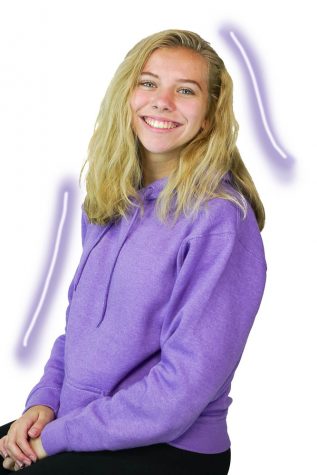 Meg Rees, Photography Editor
Meg Rees, a senior, loves everything photography. She will be majoring in commercial photography next year at Ohio University. When she's not behind the...