On Another Note
The spring musical may be half a year away, but last Saturday's auditions were filled with high hopes.
Hang on for a minute...we're trying to find some more stories you might like.
A typical Saturday at NASH is uneventful.  The halls are dark, the rooms are quiet, and unless an ACT or SAT administration is underway, the parking lot is vacant.
But not last Saturday.
September 21st had long been marked on the calendars of hopeful singers and dancers in pursuit of a coveted role in the NASH musical. And last weekend, the halls were lined with students anxiously awaiting the arrival of their audition time. 
"
I can't really imagine high school without doing musicals."
— Morgan Cima
"Musical is something that I've wanted to do since I saw Peter Pan when I was in elementary school," said junior Nina Georgieva. "They had a fifth-grader play the youngest of the three [kids] in the show. When I read that in the program, I thought, 'One day, when I'm a big kid, I'm going to be in the musical.'"
The notoriously grueling NASH musical auditions require students to obtain the advanced skills of a triple threat: singing, dancing, and acting. With a minute-long monologue and a song, both given to them by the musical staff, the performers were filled with nerves and anxiety.
"There are only four or so [monologues] to choose from, so they know exactly what words you should be saying," said Georgieva. "I was very nervous that I was going to forget something or screw something up. Normally if you screw something up, you can improvise it, but here, they'll know that you messed up."
Though the format made for a particularly stressful audition, one longtime musical staff member remained in the hallway, offering a helping hand and a warm smile.
"My favorite part of the audition season is seeing the return of the students from last year and meeting all of those that are new to us," said Ahlam Weidman, Parent Coordinator of the musical.  "Getting the opportunity to speak to each one of them as they await their turn to perform for the judges is so much fun."
The support of Weidman and the rest of the musical staff have made a lasting impression. One NASH senior, Morgan Cima, has performed in NA shows since fourth grade, including two NAI plays, three NASH musicals, and soon two NASH fall plays.  Saturday's audition left Cima excited for the upcoming season.
"
When I read the program in 5th grade, I thought, 'One day, when I'm a big kid, I'm going to be in the musical.'"
— Nina Georgieva, junior
"The productions we put on here are just so incredible,"  the senior said. "The creative team and directing staff are so nice and welcoming to everyone. It makes it a really great environment."
According to Weidman, approximately one hundred North Allegheny students auditioned this year. The NA musical website states that only fifty to sixty will make the cast list, making the level of competition unavoidably high.
Even for those who don't make the cut or simply do not have a theatrical heart, there are still plenty of opportunities to participate in the production. The directing staff will need fifty to sixty talented orchestra and band students to play in the pit, and the stage crew will need twenty to thirty students to work behind the scenes.
The announcement of this years' show, as well as callbacks for lead roles, will take place in October, and rehearsals are set to officially begin in January, with the chance of a couple in December. For students like Georgieva and Cima, eagerly awaiting the posting of the cast list, the next few weeks will feel like years.
About the Contributors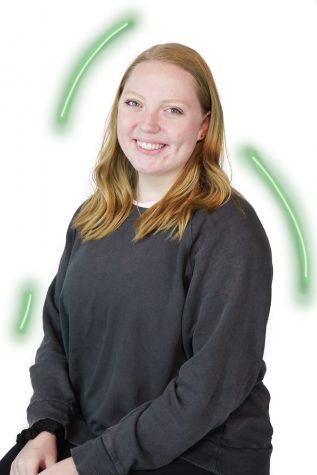 Lucie Flagg, Staff Writer
Lucie Flagg is a junior this year. She enjoys the finer things in life, such as sushi, napping, and petting other people's dogs. Outside of school, she...