Signing In
Sign Language Club kicks off a new year with more members and a one-of-a-kind learning experience.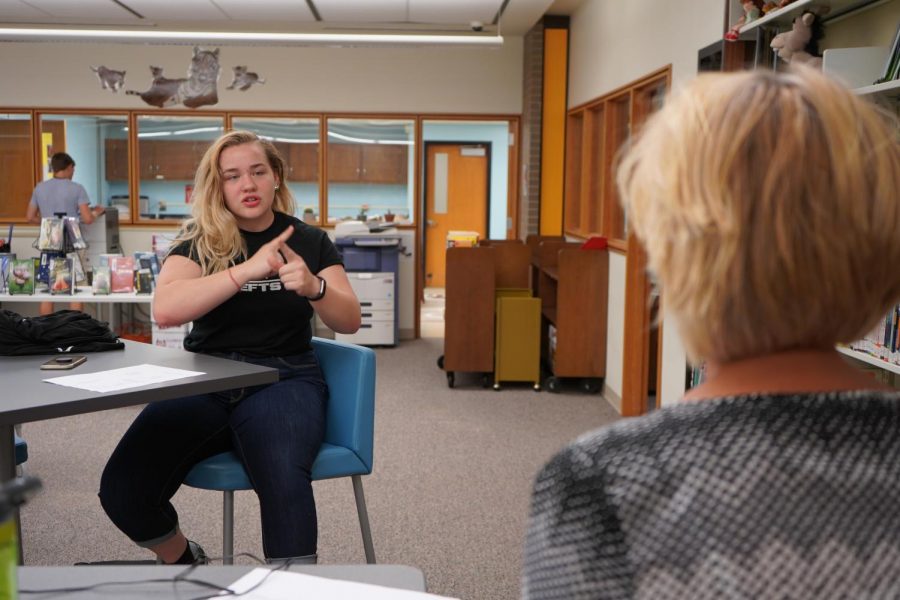 Here's a riddle:  Which school club is the quietest and also the most communicative?  Hint: You could answer with your hands.
The Sign Language Club met last Wednesday with the hope of filling another year with a unique learning experience for its members.  Founded by NASH interpreter Leah McAfee, the group aims to bring together both hearing impaired students and their peers who are interested in learning to sign.
"I started the club because I love the language and wanted other people to enjoy it also," McAfee said. "I enjoy sharing the Language with the students."
McAfee has run the club for the past 15 years in different schools across the district. This year is the second year Sign Language Club is here at NASH.
McAfee's inspiration behind starting this club comes from her enjoyment of signing. "The more students that learn sign Language the more people the deaf students have to communicate with," she said.
Ella Backauskas has been a member of the club for the past three years. "I am really interested in the prospect of learning a language that can be perceived and understood without being spoken or heard," the senior said.
The club has two groups: members who are yearly participants who meet separately during homeroom who then teach ASL to new members during the after-school meetings.
Backauskas's commitment to the club has been rewarded with a leadership position.
"Being able to communicate with people without speaking is amazing," she said. "The club is really fun because I help to teach new signs to people and it's a really good time because, although I'm still learning as well, teaching people about a language I really love is amazing."
Teaching or using ASL isn't confined only to the club meetings or school. "I taught my mom and brother a little bit, so sometimes we just sign to each other for fun," Backauskas added.
Sign Language Club meets every other week to learn new signs and the week in between they meet review and play games.  And it's not too late to sign up. Interested students can text @nasig to 81010 for their Remind thread.
About the Contributors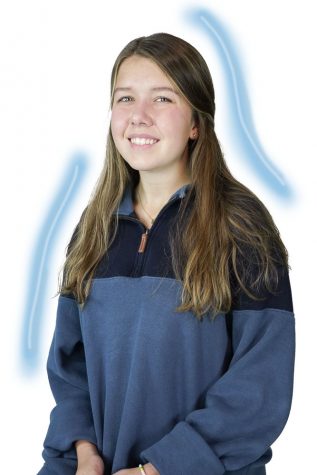 Rachel Morrell, Staff Writer
Rachel Morrell is a senior at NASH and excited to be on The Uproar staff again this year. She enjoys running, watching Downton Abbey, and eating chocolate.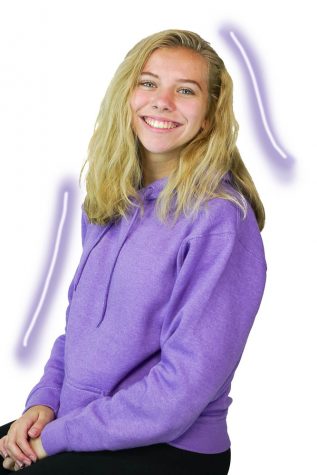 Meg Rees, Photography Editor
Meg Rees, a senior, loves everything photography. She will be majoring in commercial photography next year at Ohio University. When she's not behind the...