A Brief History of Skully
Everyone knows of his symbolic importance, but few know where Skully came from -- or how he has survived so long.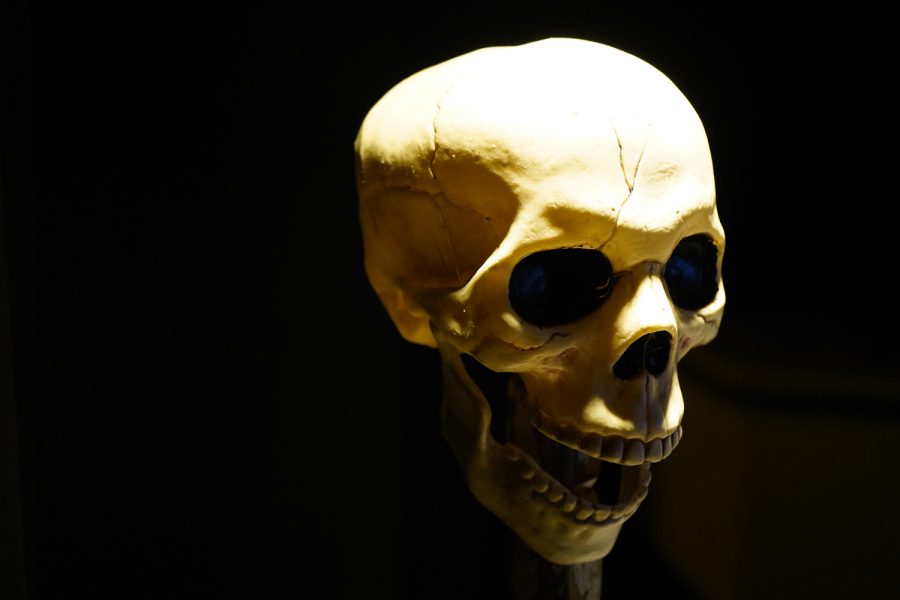 It's a morbid sight to the uninitiated. But to every Friday night football fan, the plastic skull fixed to a wooden pole and hoisted six feet overhead of the Student Section front row is the very beacon of school spirit. 
Skully, as the item is affectionately known, is the totem brandished by the NA Student Section at sporting events throughout the year. He's a common sight to every NA sports fan, but few know his true origin.
"Skully made its first appearance at a Halloween-themed football game in 2009," said 2018-19 Student Section leader Kristen Chomos. "I'm going to assume that this theme was selected for the game closest to Halloween that year which was the home game on October 30, 2009, versus North Hills. That was a huge rivalry back in the day. The team won that game 28-3, so Skully must have brought some good juju." 
According to an anonymous source, a former student found Skully in NASH's "secret basement," though there is good reason to doubt the claim, as the only room in the building that could be considered a basement is a filter room in the pool area. If the claim is true, however, the discovery of Skully might reign as the most monumental archaeological work that has ever been done at NASH.
"
Legend has it that a student who graduated in 2018 burned it in a fire at the end of the 2018 school year. Apparently, he wanted the legend to end with him."
— Peter Lawless, Student Section Co-Leader
The inspiration for Skully ties back to the 2009 football game as well.
"Since the theme for that week's football game was Halloween, the student who found Skully thought it would be a great asset to his costume," Chomos added. "He was planning to dress up as Jason Voorhees from Friday the 13th, and he figured that a skull on a staff would suffice as a more school-appropriate replacement for Voorhees' machete."
The rest of the 2009 Student Section immediately took to the totem.
"The other students at the game thought that Skully was brought a new intensity to the game, so the Student Section leaders kept bringing it to the games," Chomos said. "Upon graduation, they passed it off to the 2010-11 leaders, and ever since then, Skully continues to get passed down to the upcoming class."
Though Skully has been around for a decade, that's not to say he hasn't undergone a few modifications throughout the years. In fact, one prevalent rumor suggests that Skully's original skull head was destroyed in a fire.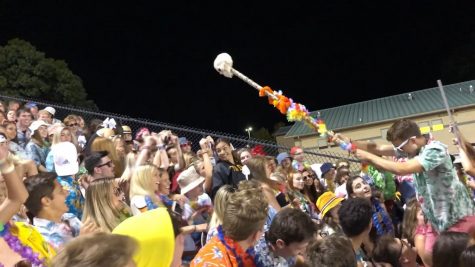 "Legend has it that a student who graduated with my sister in 2018 burned it in a fire at the end of the 2018 school year," said Peter Lawless, one of this year's Student Section leaders. "Apparently, he wanted the legend to end with him." 
Chomos, however, claims that the burning took place in the 2016-17 school year. Regardless, the rumor is rather dubious, as the current leaders claim to have recovered Skully's original head this past month.
"We actually do have the original head," Lawless said. "It's made solely from wood and isn't of great quality, but the new [plastic] head is really nice."
The Student Section leaders made another adjustment to Skully rather recently, as they had to make a slight repair after getting a bit too rowdy at the NA vs. Canon-McMillan football game on September 13th.
"We glued the jaw back together," Lawless explained. "It's fine now and better than ever."
In spite of these upgrades and changes, Skully still boasts one piece of original hardware from an entire decade ago: its pole. The six-foot-long wooden pole sports chipped white paint, due to obvious wear and tear from years prior.
"This is said to be the original pole because there is a zip tie on one of the notches," Lawless said. "I asked my sister about the zip tie, and she said that it was on there whenever she was in high school." 
For Lawless and the four other Student Section leaders this year who hoist Skully in the air each Friday night, there is no lack of reverence for their role.
"I'm honored to carry the tradition this year alongside my good friends," Lawless said.
About the Contributor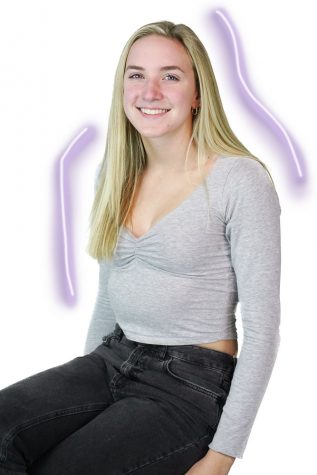 Lily Courville, Staff Writer
Lily is currently a junior at North Allegheny. This is her second year writing for newspaper staff. She swims for the North Allegheny Swimming and Diving...