What's in Your Ear?
An assortment of personal Spotify playlists made from students here at NASH
Disclaimer: Spotify is blocked from student accounts but should be available for access at home.
"This one has songs on it that I listen to when I'm driving or doing homework. I don't know exactly why I like it. I guess it just has a little bit of everything on it." – Olivia Kisow
"I love this playlist because my brother and I listen to it on roadtrips, so whenever I miss him I just listen to it. Additionally it also serves as a nice playlist for when I'm doing homework or just want to chill out." – Paige Branagan
"I make new playlists for every month, so this one is my September playlist and it's by far one of my favorites from this year. I listen to it when I do my homework and when I'm getting ready in the morning to get me excited for the day." – Almira Kusuma
"I listen to it in the morning because it's slow and I'm barely awake and need to slowly wake up. They are also songs you can relate to." – Julia Koma
"I made this playlist to encompass what I wanted or thought senior year would be like. I wanted to put some high school musical 3 on there because it's their senior year so why not. I listen to this almost all the time now because I think this is the best playlist I've made to date." – Meghan Hendricks
"It's about an emotional journey, it's my go to playlist, and the songs are chill." – Dev Kartan
"I listen to it when I'm doing homework or when I'm kind of stressed out. It just makes me more calm and gives me something to focus on." – Anna Partridge
"I made this playlist for car rides when I got my license. Now I play it when I want to remember last May." – Charlie Dieble
https://open.spotify.com/user/charliedeible/playlist/21vbG0hiDlbL1IvGx9nJmQ?si=i6P4ntY-RVC1lsZWh0_ZwQ
About the Writer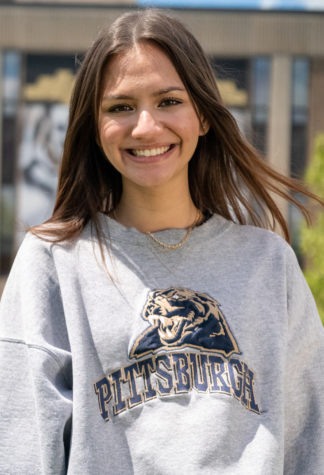 Sofia Brickner, Senior Staff Writer
Sofia Brickner is a senior at NASH who enjoys listening to oldies, watching movies, skateboarding, and playing the ukulele. When she is not working you can find her frequently adding new music to and listening to her Spotify playlists religiously, as well as editing movies.