On Serve
Entering the first round of the WPIAL tournament, the Girls' Tennis Team is more confident than ever.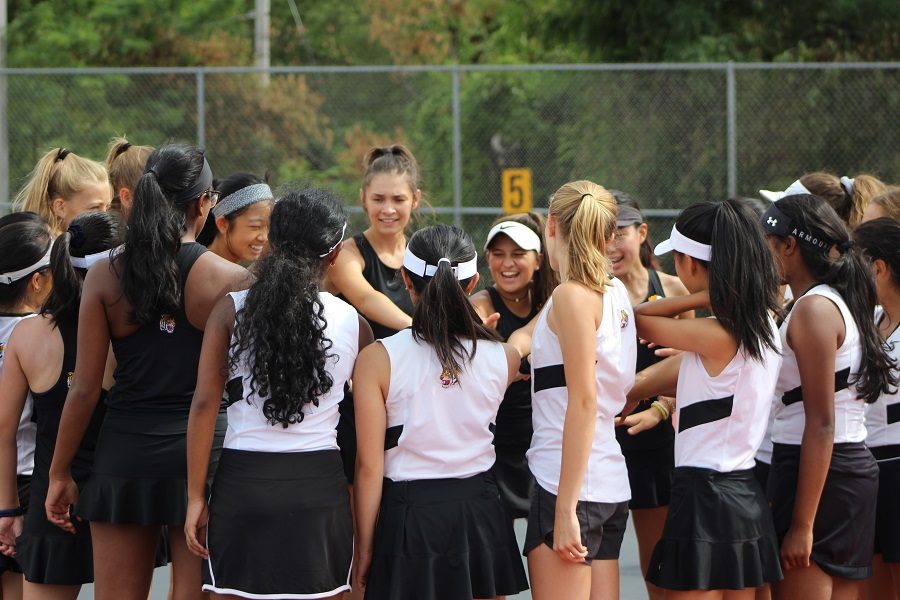 With a recent history of dominance both in the WPIAL and PIAA, the standard was especially high for the Girls' Tennis Team at the outset of the season.  But from their first competition in mid-August and throughout the fall, the squad has exceeded these standards of excellence with an almost perfect regular season overall and perfect section record. 
"We by no means have a perfect team, but because of pure grit and dedication we won our section," said senior Ella Sinciline.
Coming off an almost flawless season, Sinciline added, "I would love to see us win WPIALS for a 7th straight year and then do our best at states. However, I have learned that sometimes in tennis the best expectation is none at all. I believe in my team and I am proud of everyone, so we will work hard and go as far as we can."
Junior Jenny Zhu echoed similar sentiments.
"The fact that we know we're never guaranteed a win has motivated us to work harder," Zhu said.
Preparation for the school seasons goes far beyond the in-season practices, with many of the girls essentially training all year long.
"I go to private lessons and clinics and just play as much as I can during the summer," explained Zhu.
Additionally, some girls have also developed their own versions of practice to better prepare themselves for matches. For Sinciline, the routine includes incorporating yoga into her regular practice regime.
"In order to keep myself physically well, I practice yoga most days of the week, too, which helps with strength and flexibility," said Sinciline. 
In light of their success, it's surprising to many to realize just how young the team is.
"We have a lot of freshmen on the team who were thrown into starting positions, and they all show up to every match and practice ready to battle on the court," Sinciline added.
For most members of the team, the off-season is as important, if not more important that the regular season.
"The rankings we have outside are what matter in the tennis world, which is why high school tennis is so refreshing," said Sinciline.
In fact, outside of the school season, many of the girls practice 4-6 days of the week for 2-4 hours during their club season to prepare for tournaments that have a direct impact on their personal rankings.
Additionally, playing high school tennis compared to strictly club tennis enables the girls to feel like they are part of a family. Sinciline explained that her favorite part about school tennis is getting the chance to physically be a part of a team with other players.
"Outside of school, tennis is a pretty lonely sport," Sinciline said. "You compete alone, and it is really just you versus everyone else. Having a team that you know will be there to lift you up no matter the outcome is one of the best feelings. I love my team."
To add to the achievements, two NA girls earned a spot in this year's section 2-AAA singles championship and earned both the winner and runner-up spots in the championship. With the impressive win, the 2019-2020 season marks the second straight year in a row a member of the NA team has won the section 2-AAA singles championship. Additionally, the girls took brought back another victory with a first place win in this year's section 2-AAA doubles championship.
About the Contributors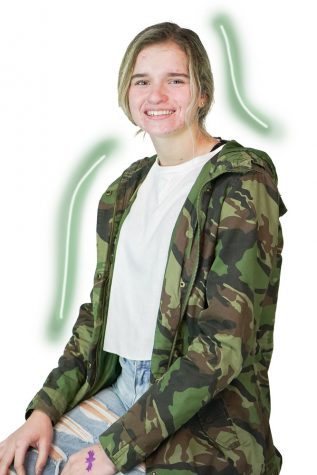 Maddie Kantz, Staff Writer
Maddie is a senior at NASH who enjoys spending her free time listening to music and eating food. In addition, Maddie also enjoys spending lots of time...