Spooky Childhood Movies
The Nightmare Before Christmas, 1993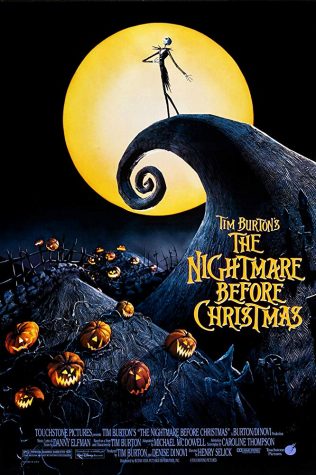 Since its release in 1993, this film, directed by Tim Burton, is widely cherished by kids and teens as a spooky story that can be watched all the way from October to December.
The animation follows the story of Jack Skellenton, who sings about how he no longer finds delight in scaring kids when there is only one day for him to do so. On his walk through the cemetery, he finds himself in the forest where he meets a set of trees that have a sigil of each holiday: Easter, Thanksgiving, St. Patrick's Day and Christmas. Jack finds the door of the Christmas Tree to be very enticing and opens it where he finds himself in a strange new world in which Santa Clause lives. Jack, who marvels at the strangeness of Christmas, brings back some items to his realm of Halloween and begins to perform experiments with them. He then leads the capture of Santa Clause and takes up the mantle.
Hocus Pocus, 1993 
Here's another classic movie, starring Bette Midler, Sarah Jessica Parker, and Kathy Najimy. The movie follows a teenage boy named Max Dennison, who lights up a black candle that winds up resurrecting three witches. They died during the Salem Witch Trials for the murder of a young girl and assumed-dead older brother who (SPOILER ALERT) is actually an immortal black cat. The little sister of Max, Dani, and his future girlfriend, Alison, go on the adventure to stop the Sanderson witch sisters and their plan to steal immortality.
The movie plays a popular Halloween song called "Spell on You" and is a generally popular with kids and adults.
The Haunted Mansion, 2003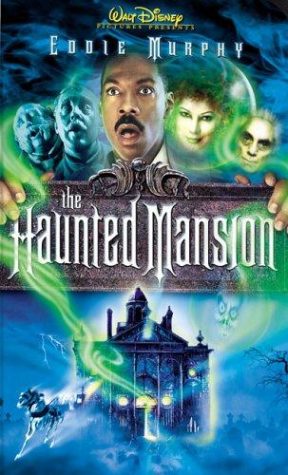 This Disney film released in 2003 has inspired the ever-popular ride "The Haunted Mansion" in Disneyland. The film follows the Evers family, where Eddie Murphy's character Jim Evers buys a mansion without knowing that it was haunted by the previous owners.
The original owner, Gracey, is attempting to find his true love, Elizabeth, whom he believes to be Jim Evers's reincarnated wife. He attempts to find out the truth behind Elizabeth's death and why all the ghosts are haunting the mansion. The curse laid upon the house gives no escape until Gracey and Elizabeth are reunited. Finding Elizabeth proves to be a tricky task due to the mysterious nature of her death, which later frees everyone from the house.
Monster House, 2006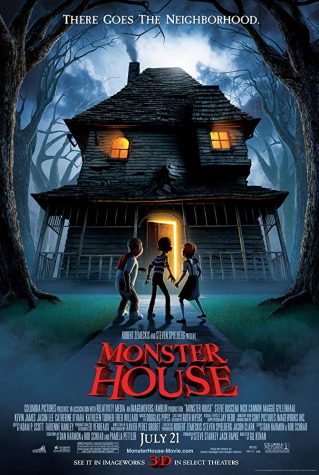 Despite this movie's PG rating, some kids will find this movie to be quite terrifying. It follows the adventures of two best friends and a girl scout, as they venture far into a mysterious old house from across the street. It holds the spirit of a bitter woman whose living husband attempts to keep her satisfied by stealing toys. The kids go to find a basketball but end up learning the truth about why the house is haunted.
Teens and young adults who watch the movie will notice the innuendos. Young kids, however, may not appreciate as the humor as much.
Coraline, 2009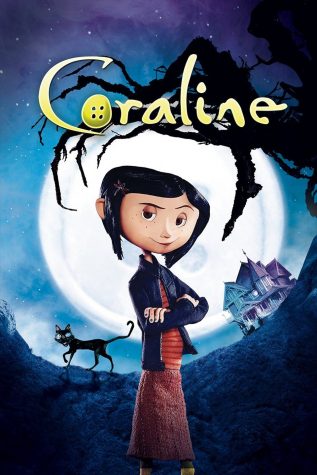 One thing is certain about this film: it can scare you. There is an overall eeriness that occurs from watching what seems to be a perfect world that Coraline goes into that then turns dark very fast. The creepiness of the buttons for eyes that, for any kids, will likely not be forgotten soon after watching this movie. It also goes far into the depths that Coraline's "Other Mother" just so happens to take the souls of children by taking their eyes, which are the windows to their souls, and eating them to keep the children trapped in that other world forever. You'll never look at rag dolls the same way again!
About the Writer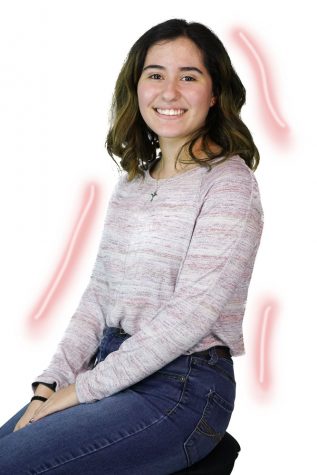 Hannah Shiflett, Staff Writer
Hannah Shiflett is a senior at North Allegheny Senior High School and is a veteran writer for the Uproar. Hannah enjoys watching movies and TV shows and...