Play It By Ear
A selection of podcasts that will fill your mind with highbrow and comedic thoughts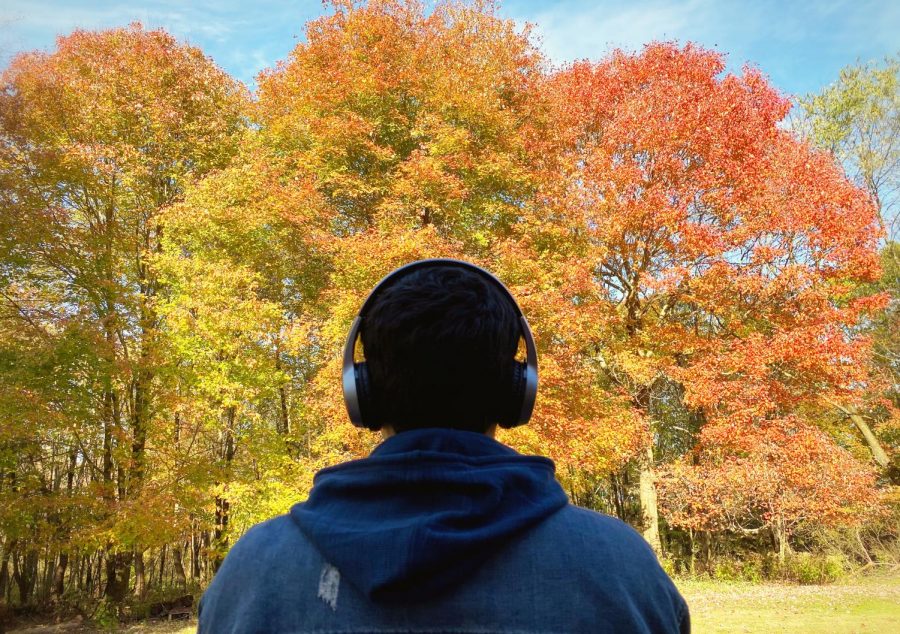 Worst Year Ever is a fairly new podcast, hosted by Robert Evans, Katy Stoll, and Cody Johnston, in which the trio talk about current social and political events and how the year 2020 will be the worst year ever. They dive into Trump, fake news, the elections, and climate change and how it's only going to get worse after New Year's. This is a perfect conversation-starting car-ride podcast for anyone looking to learn a little more about current events while still enjoying the comedic side of politics. 
"Part One: Who can you trust in 2020?"
This first episode of Worst Year Ever starts off with the trio questioning news outlets, political leaders, and everyone else in the public eye. They discuss whether NPR has a bias or not and if the government is actually just an organized group of lizard people.
Hosted by Aaron Mahnke, Lore is an eerie podcast that dives into the dark secrets of history. The conversation revolves around the lives of sociopaths and reveals tragic events, gruesome creatures, and irksome places in the world in a way that makes you think twice about the facts you learn in history class. Often connecting these creepy truths to modern-day events, it's a perfect podcast for anyone looking to learn more about the unusual aspects of human behavior throughout the centuries. 
"Episode 124: To Die For"
Mahnke analyzes th

e phrase "beauty always has a price" and talks about the human psychology behind beauty over the years: the ancient Egyptians smearing lead on their eyes, the Chinese binding little girls' feet, the Victorian French crushing their torsos with corsets, and the 20th century Americans eating wafers laced with arsenic and swallowing diet pills. He analyzes how society consistently puts the pursuit of beauty above common sense and well-being. 
"This is the K-pop Daebak Show with… Eric Nam."  With this iconic intro jingle, Eric Nam goes in-depth about the sounds, lyrics, production, and publicity that goes into Korean pop music. Each week he introduces three songs from young K-pop bands, indie solo artists, and lesser known bands. From BTS, Seventeen, and Blackpink to Jinu, Lee Hi, and The Rose, the show dives into the colorful genre of K-pop. And at the end of each episode is a segment known as "Crazy Ramblings," where Nam talks about his current life, his failed childhood, and things that he just doesn't understand. This is a perfect show for anyone that's into Kpop or looking to learn more about the genre. (Don't worry it's in English.)
"Episode 25|Seventeen, Jang Beom, June, and Celeb Five"

Eric Nam talks about Seventeen's new album An Ode to You and how the infamous boyband is changing their style from "bubble gum" to a more mature and techno sound. He introduces Celeb Five, a group of female comedians in their 40's who sing heartbreak songs in a cheesy way. And in the rambles segment, Nam talks about his crappy mom-car in high school, how he was the Mafia boss of an elementary snail trade, and how he missed out on a true American childhood.
Infamous youtube vloggers David Dobrik and Jason Nash host the podcast Views to share their experiences and lives with their audience in ways that they can't in their 4 minute and 20-second vlogs. The dynamic of the duo is very intriguing, considering one is a rich 20-year old who chases people with Nerf guns for content and the other is a 40-year-old dad who spends his time trying to keep up with his young vlogger friends while complaining about his back problems. In the show, they talk about crazy people they've met, weird things they've done, and if they can get enough sponsorship money from SeatGeek to buy their friends Teslas. Listening to "Views" is a perfect way to get your mind off things and question the intellect of social media influencers in both good and bad ways. (May contain some profanity and inappropriate references)

"Dealing Drugs in Miami" 
In this chaotic episode, David and Jason talk about life as "youtubers." Jason complains about having to fly economy with a stranger's giant baby sleeping on him and how David refused to book him a hotel room on their trip to Chicago. They laugh about random things, and at the end they interview their friend Jeff about getting arrested for dealing drugs in Miami. 
Just like the title states, this is a dope podcast hosted by best friends Titi and Zakiya. The duo use the podcast to explain social issues, gossip, and social media culture in scientific ways. Whether its biological, physical or psychological, they will find some logical explanation for the craziness in the world. For each episode, they bring in a professional scientist as a guest host to further dive into the facts. This is a great podcast for anyone interested in science yet still wanting their daily dose of tea and internet culture. 
"Lab 014: Art of Con"

In this 'lab' the duo ask, "Why do we con?" They bring in Dr. Lasana Harris to explain why humans have a desire to deceive others and why we have a human instinct to want to trust people.They talk about scam artists on GoFundMe to catfishing on social media and dating apps.The doctor goes into the neurological explanation as to why older people usually trust strangers more often, how social media and technology has made us more susceptible to scammers, and what we base our logical decisions on.  
Famous Korean singer, rapper, producer and member of alternative hip-hop group Epik High, Tablo hosts this fun and totally random podcast. In the show, Tablo talks about his daily life, things that frustrate him, and weird internet trends and topics that, as a 30 year old, he finds totally bizarre. If you're just looking for a chill podcast that can get your mind off of high school and make you laugh out loud, then The Tablo Podcast is the way to go. (Don't worry it's in English.)
Ep. #11|3-Eyed iPhones & Headless Chicken Monsters

In this episode Tablo talks about how he had to get someone to send his iPhone eleven from California to China to Africa to Seoul just so he could get it 2 days before its release in South Korea. He complains about having to buy airpods 9 times because his dog keeps eating them. And he basically just rambles about how he saved Spiderman from Sony, fell in love with a turtle in Hawaii, and used to be a little Bruce Lee.
Encyclopedia Womannica
Hosted by journalist Jenny Kaplan, Encyclopedia Womannica airs every weekday, and each episode takes five minutes to talk about females in history that people don't really pay much attention to. Every month there's a theme that guides which women they introduce- like Pioneers, Dreamers, Villainesses, and STEMinists. And this month's theme is Witches & Saints, which talks about females throughout history who were seen to have supernatural features and saint like behaviors.
"Witches & Saints: Kahina"
This episode introduces Kahina, the Berber warrior queen, who had a great spiritual and religious presence in 700AD northern Africa. She had supernatural abilities that helped her protect her tribe from conquest.
About the Contributor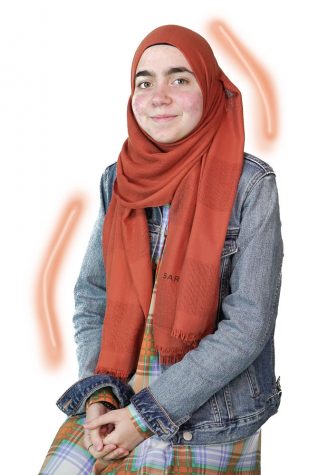 Betul Tuncer, Assignments Editor
Betul Tuncer is a senior on the NASH Uproar. In her free time she enjoys writing poems, listening to kpop and snacking on hot cheetos.