Team Gage
The TigerThon 2020 campaign is now in full swing, following a memorable appearance by this year's patient ambassador at last Friday's football game.
Now in its sixth year, TigerThon kicked off its current campaign against pediatric cancer in the cutest fashion imaginable.  Last Friday before the football match versus West Allegheny, the TigerThon captains invited this year's patient ambassador, 3-year-old Gage Peters, to be the game's honorary captain.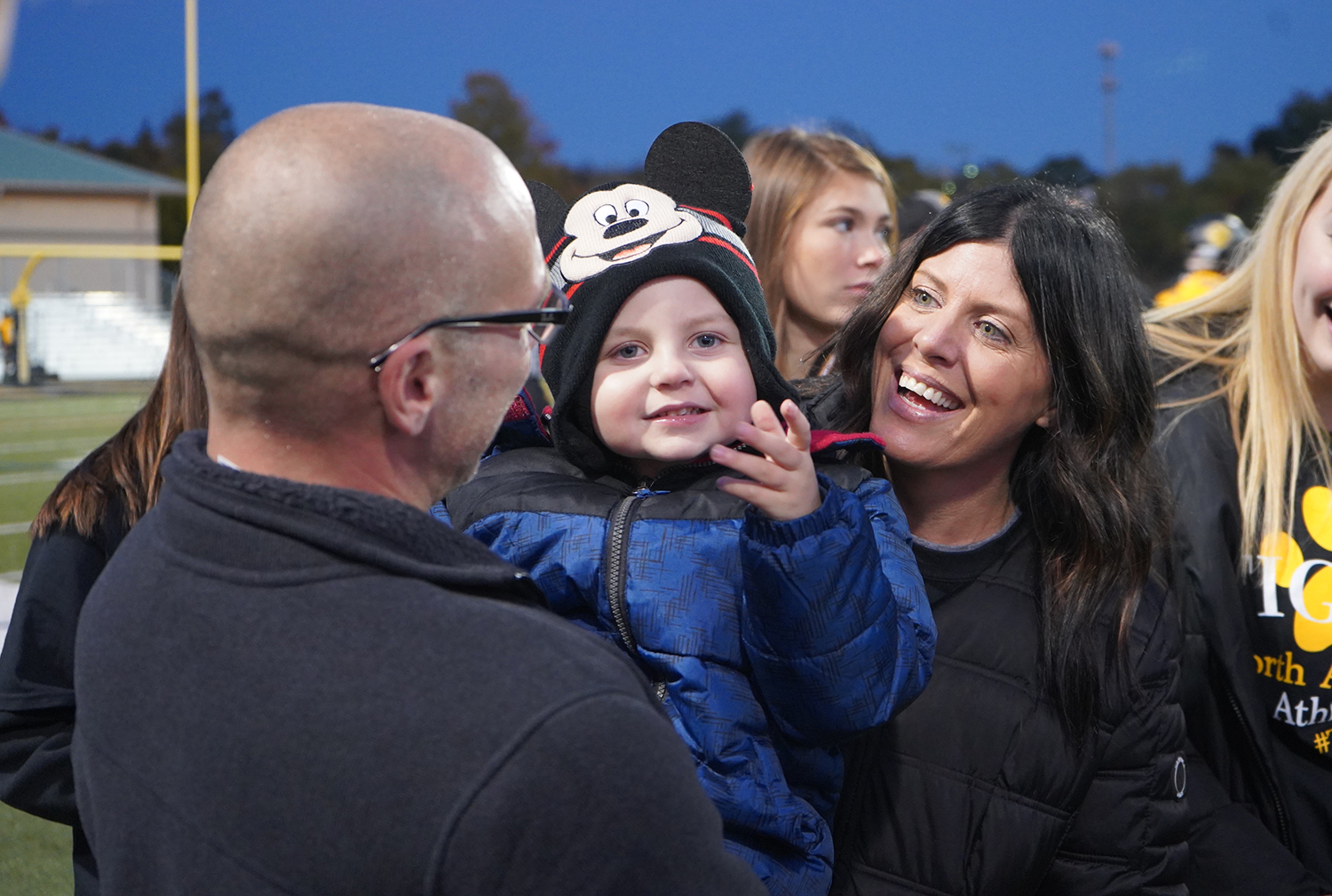 Each spring at NASH, TigerThon culminates in a dance marathon, at the end of which the captains reveal the total amount raised throughout the year.  The proceeds are then donated to Children's Hospital of Pittsburgh and the Pennies from Heaven charity.  Last year, the group raised over $100,000.
"They are a great group of kids," Gage's mother Keli said, "and they are working for a really good cause that supports our son.  We are really honored that they asked us to be a part of this."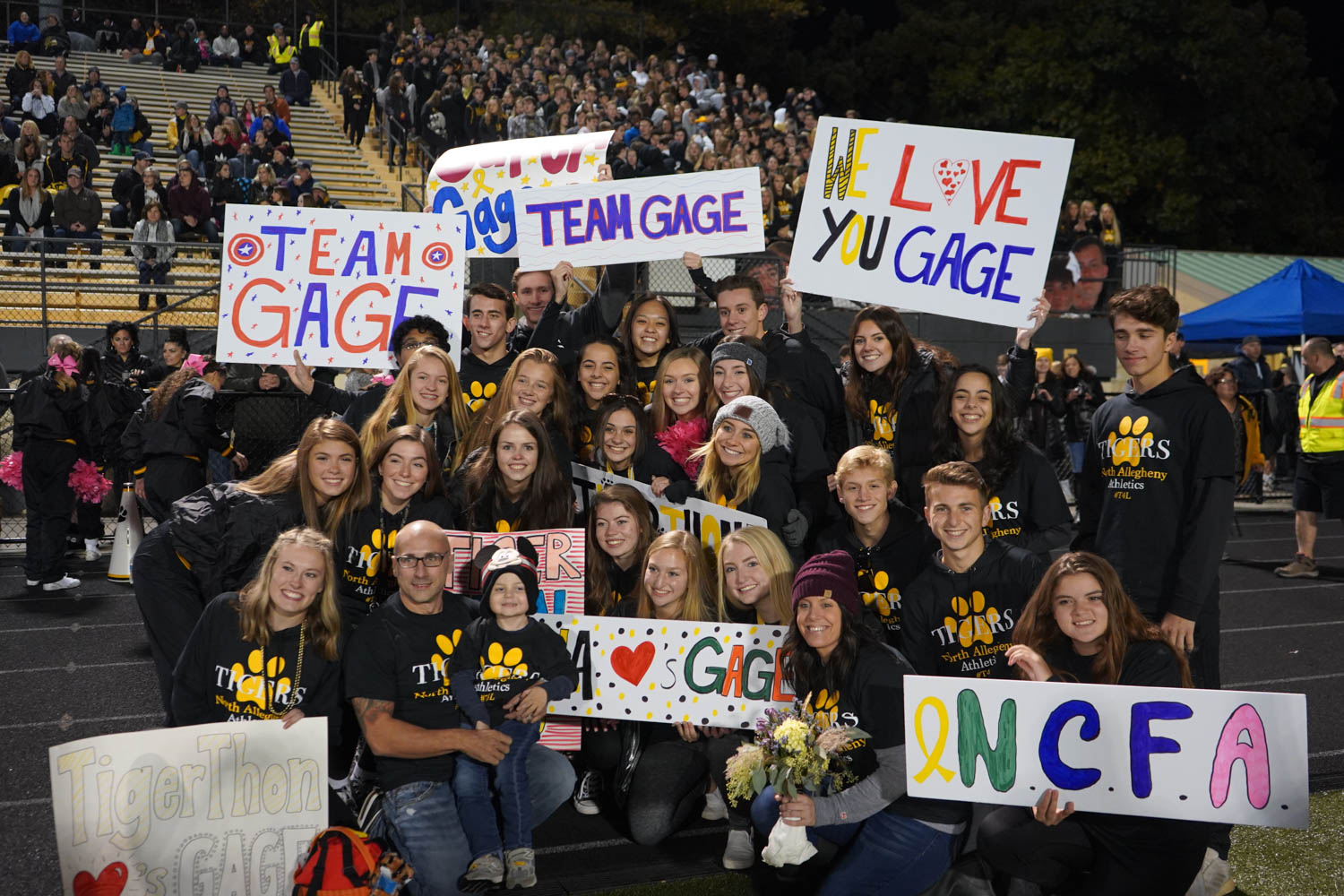 Needless to say, Gage stole the show last Friday night.
"Our son is a rockstar," Mrs. Peters said.  "He is happy all the time, and he has been through a lot. You can see how he runs and plays and has progressed so much. He handled chemotherapy amazingly with a smile on his face every day and we could all learn something from him."
Carli Leonard, Head Event Captain for TigerThon 2020, made the arrangements for Gage's appearance at the game.
"The football players were so personal with Gage," Leonard said.  "They went out of their way to give him a high five or fist bump just to make sure he felt welcome."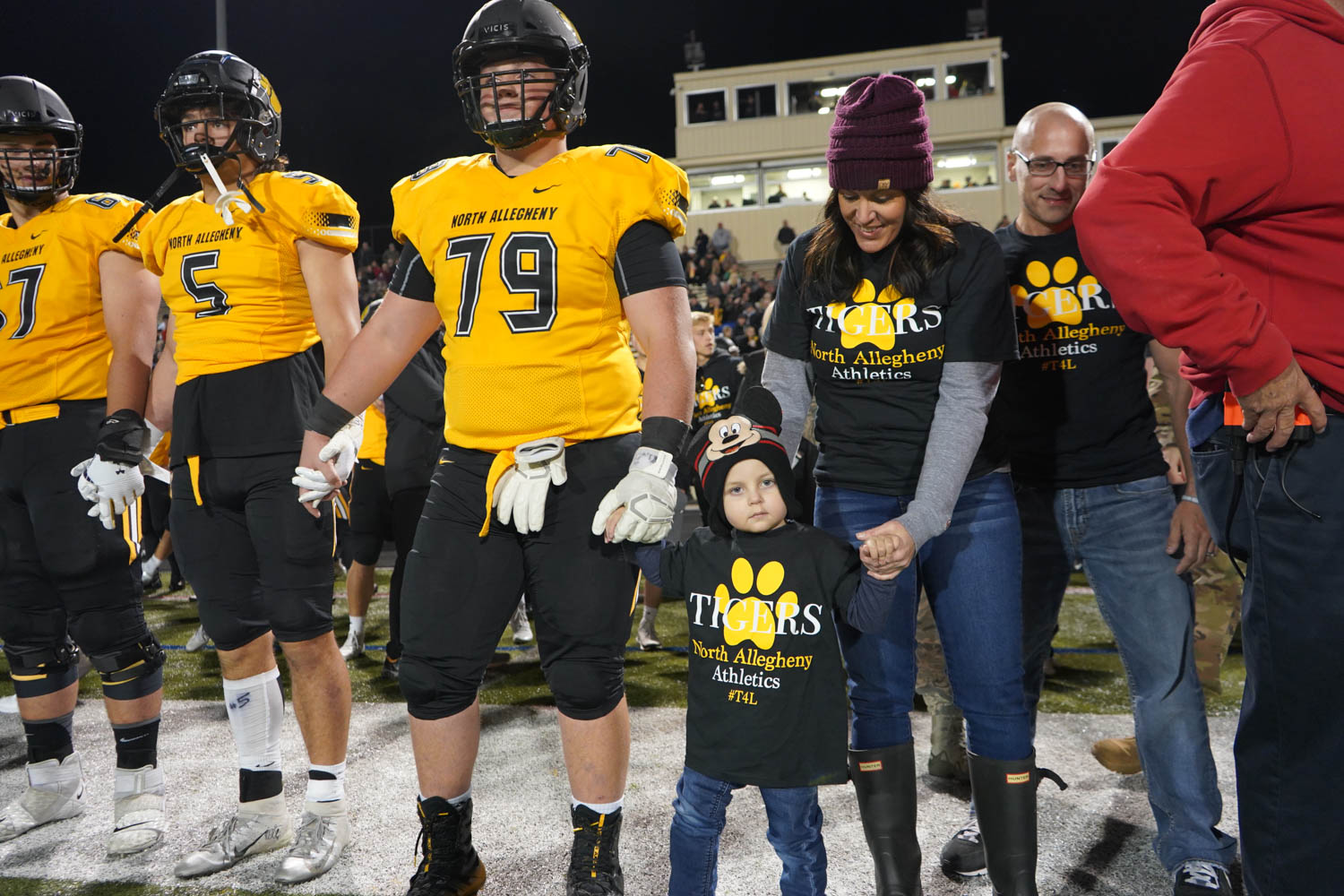 During warm-ups, Coach Art Walker asked the Peters family if he could carry Gage onto the field and have him meet the players.
"Coach Walker was so excited to introduce Gage to the players and refs," Leonard added.  "They connected so well, and you could see how it had a profound effect on everyone who was there."
The TigerThon 2020 campaign is now officially underway.  An online link for donations will be available in November, and a number of fundraising events leading up to the dance will soon be announced.
"It's amazing what these kids pull off for pediatric cancer," Mrs. Peters said. "It is unheard of."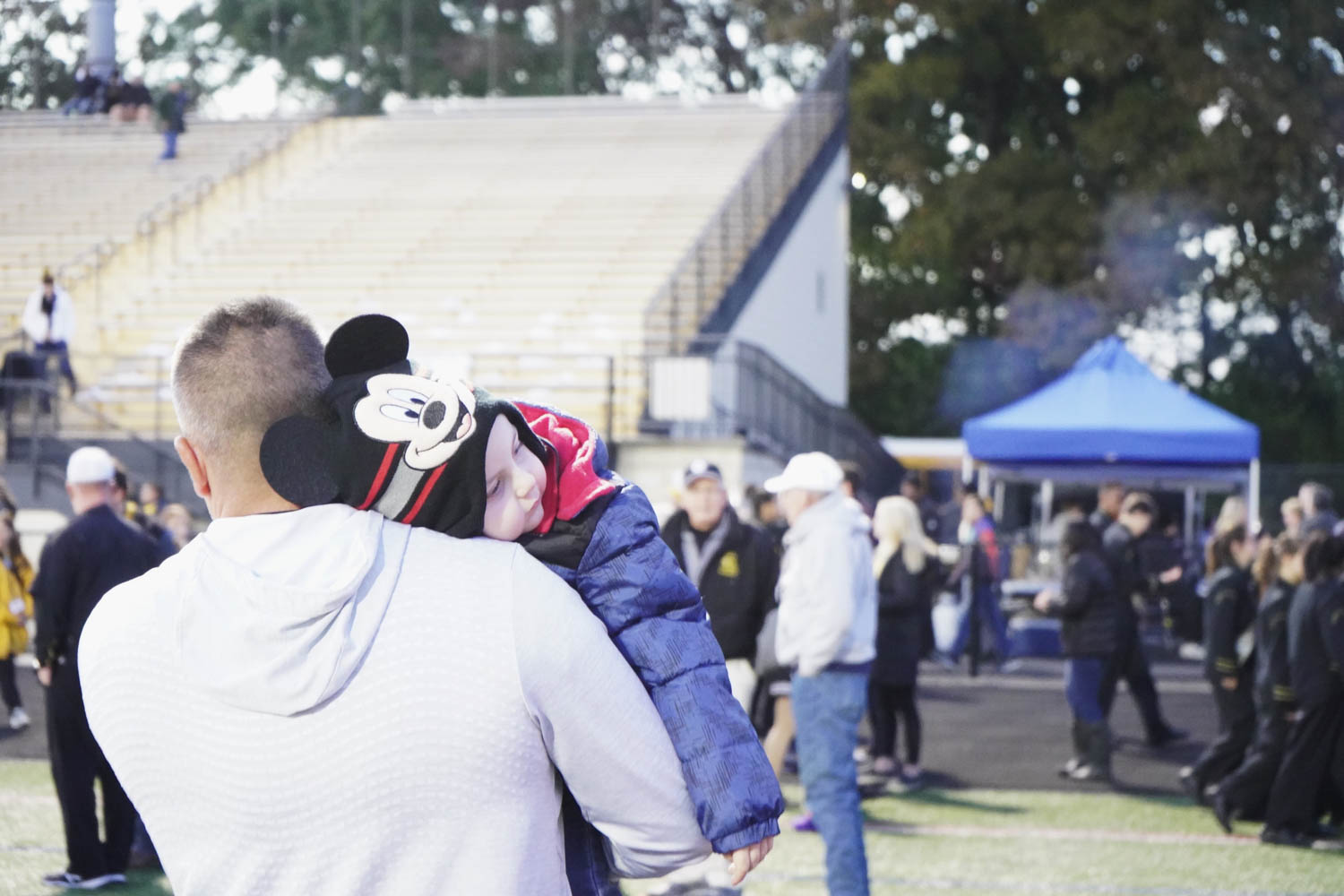 About the Contributor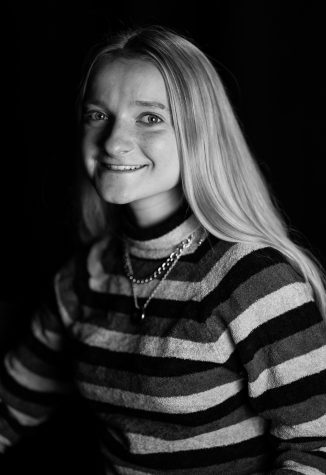 Sophia Caruso, Senior Staff Writer
Sophia is a junior writer on The Uproar.