Goal By Goal
A historic run for the Girls' Soccer Team has exceeded all expectations, and it shows no sign of stopping soon.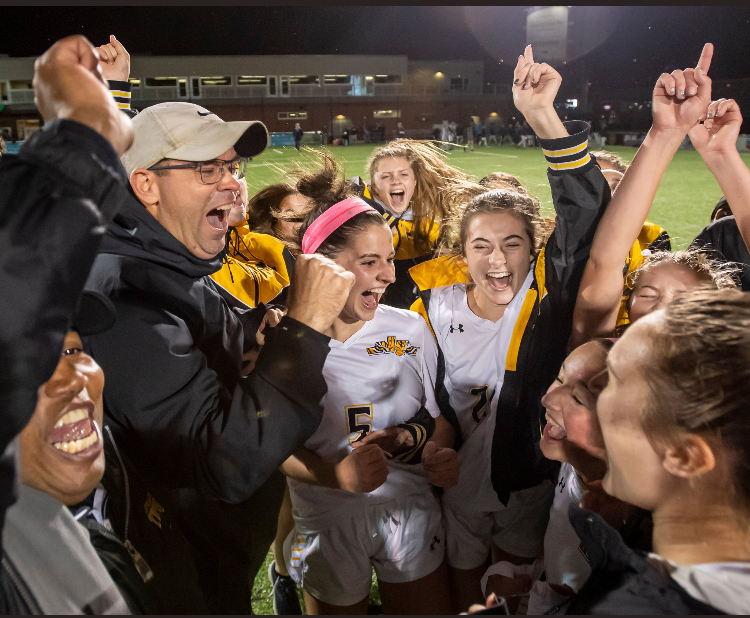 Strong from the start, the Girls' Soccer Team has of late been nothing short of unstoppable in its quest for a state title.  Next up is a PIAA quarterfinal match against Boyertown this Saturday.
After winning the WPIAL title in a hard fought match against Norwin last week, the girls headed into the PIAA tournament on Tuesday, serving up a 1-0 win over Cumberland Valley. 
"Our team has always hoped to get this far at the beginning of the season," senior Natalie Mudd said. "This was our goal and we were determined to make sure it would happen, but we also took it one game at a time and made sure not to get too ahead of ourselves."
With a typical fall practice routine of four to five times a week when they do not have games, the team's dedication has paid off in a record-breaking season — the program had not won a WPIAL title before this year.  Additionally, the girls' bond lies at the core of their success.
"We are all very close and can communicate with each other, which is huge." Mudd said. "We are all willing to put in work and help each other. We all do not like to lose, so we all do our best for each other. Some of our team's biggest motivators was just how badly we desired to win" 
It's hard to pick a highlight from a season rife with positives, but Mudd offered a couple.
"Beating Pine-Richland was big, but also our final section game when we became the first girls' soccer team to ever be undefeated in the section," she said. 
For junior goalkeeper Maddi Vukas, the thrill of entering the state tournament was hard to top.
"Coming into the game we were all really excited," Vukas said. "We had just won a WPIAL title, beating one of our rivals, which increasingly boosted our energy. There were some nerves, but that comes with every game and we used our nerves as our adrenaline." 
The weather on Tuesday night was cold and wet, but that only added to Vukas's feeling that the first round of the PIAA tournament was a night to be remembered.
"The game itself was intense," she added. "By the time the game started, everyone's socks were wet and cold from the field, and the wind did not help much. The weather definitely played a big role in our game, but it did not impact us tremendously." 
So now it is on to the second round, and with the performance of the team thus far, there's little reason to doubt whether they can continue to advance.
About the Writer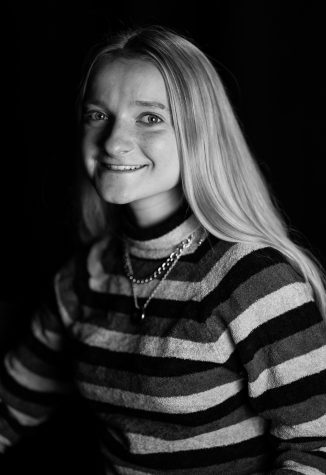 Sophia Caruso, Senior Staff Writer
Sophia is a senior writer for The Uproar. She plays for North Allegheny Field Hockey and enjoys writing on The Uproar staff. Outside of school she loves making art, traveling, and buying excessive amounts of coffee.