Back Attack
Fast, shifty, and driven to score, Percise Colon has loomed large for the Football Team this year.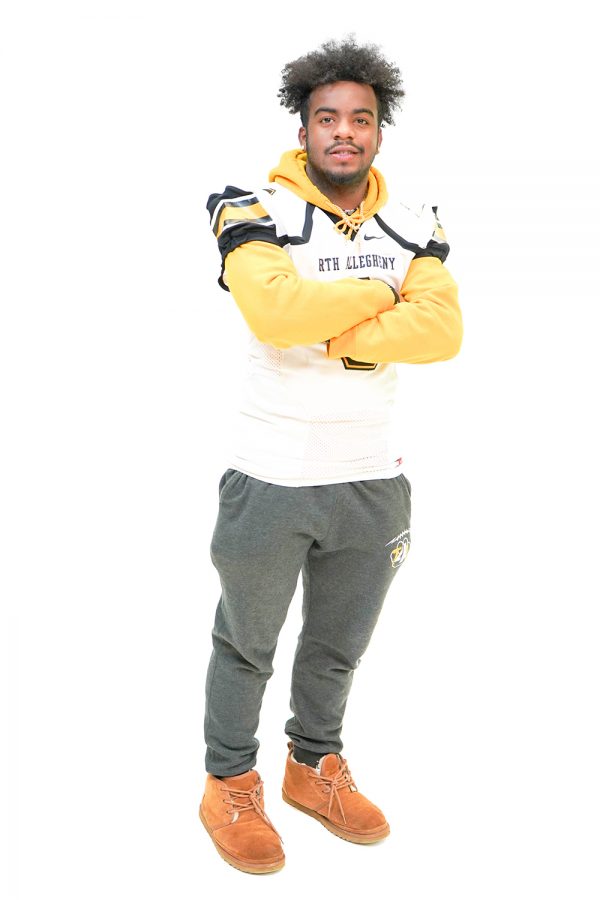 How many years have you been playing football?
I've been playing football since first grade.
Is there anyone in particular that you feel has impacted your football career?
My brothers, Tarik Cohen and Troy Polamalu.
Do you want to play football in college?
Yes, I intend to play Division 1, but I have not decided where yet. I'm keeping my options open.
You've become a household name. How does it feel when you hear so many people in the community talking about how talented and skilled you are?
I feel blessed. God gave me a gift, and I'm glad that I'm putting it to use and people notice it.
Injuries are increasingly common in football, has the chance of injury ever worried you?
Every time I cross those white lines any injury can happen at anytime and it's part of the game, I just try to work out my body constantly all the time and pray every day that I'm safe on the field.
What do you think makes the NA football team so successful?
The brotherhood.
Is there any game in particular this season that stands out to you? Which one and why?
I would say the Central game, because we never quit and we made a huge play on special teams to win the game.
What are you going to miss most from your time on the football team?
I would say the community and fans. They've done so much by supporting us and have stayed loyal through the ups and downs.
Where do you see the rest of the season going?
All the way to states.
If you could give a piece of advice to the underclassmen on the team, what would that be?
Trust God's plan and have faith.