Caffeine Quest
Tired of your regular coffee spot? Here are five hidden gems where you can find a fresh cup!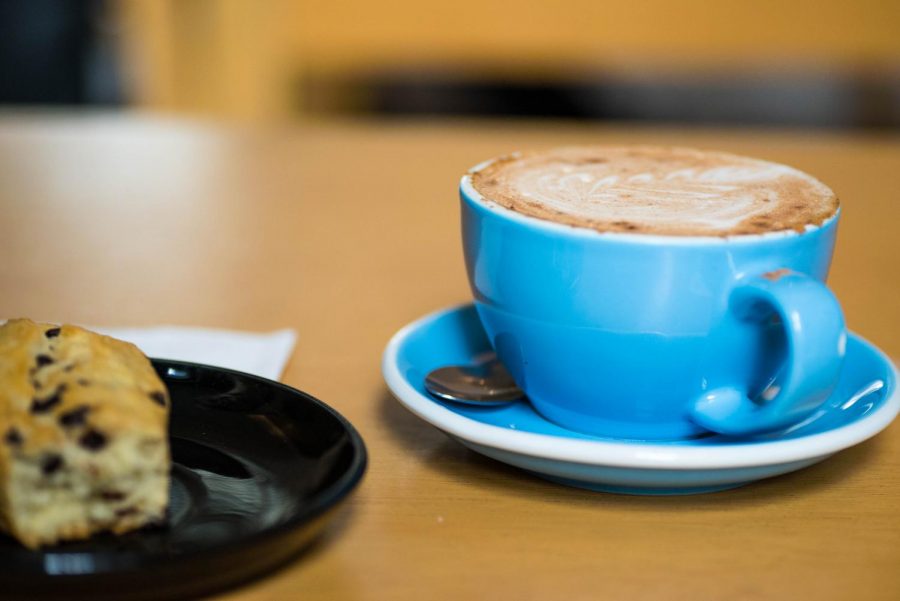 1. Constellation Espresso Bar & Fine Coffees
Constellation is an upscale coffee shop located in lower Lawrenceville, established in 2013. This boutique coffee shop offers a serene and relaxing atmosphere, perfect for catching up with a friend or getting some school work done. The variety of seating, from group tables to bar seating to little tables for two, makes this shop comfortable for studying or being productive. Along with seating, the classy interior mixed with modern decor adds to the one of a kind aesthetic of Constellation coffee.
Constellation also does a great deal for modern issues, like the environment. Allowing customers to come in and grab some coffee grounds for their gardens, and providing environmentally friendly cups, lids, and straws adds a level of appreciation to your visit. The menu is a bit basic (that may just be my sweet tooth talking), but the coffee is always top notch!
The staff is always neighborly and hospitable, making the Constellation experience a bit more personal than other coffee shops. So, if you have a little extra cash and would like to splurge on a delightful morning, I highly recommend Constellation for you! Although parking on the street may get competitive around noon, a visit to Constellation Coffee will not leave you disappointed.
2. Churn Homemade Ice Cream & Coffee
Located in Cranberry, Churn hosts a diverse menu including both Coffee and ice cream. Along with their homemade ice cream and coffee, Churn offers a warm and homely environment, which allows customers to take a minute and relax. 
While mentioning their mission, owners stated, "Churn was created to offer delicious homemade ice cream and a great cup of coffee, while also creating an inviting atmosphere unique to other spots around the city," and that is exactly what they have done.
Although the physical environment of Churn is very traditional looking, their coffee is anything but standard. Churn puts a twist on ordinary coffee, offering every latte flavor you could imagine, including: lavender vanilla, cherry almond, cheesecake, coconut, banana foster and that's just the tip of the iceberg! Churn is the perfect place to cozy up on a snowy day and delight in a hot cup of coffee — or an ice cream sundae.
3. Commonplace Coffee
Commonplace is a charming, compact coffee shop located in the Mexican War Streets of downtown Pittsburgh, started up by Julie and TJ Fairchild in 2003. But don't be fooled, this couple's passion for coffee goes back to the mid-'90s. Both owners found an appreciation for coffee while working at coffee shops throughout their college education, and decided to make a living out of their passion for coffee!
The couple describes it as "a place like no other, no rush to leave, quiet time to read, study, reflect, or time to socialize with others, meet new people – it opened our world." And "a place like no other" is exactly how I would describe Commonplace. The relaxed setting of the shop allows you to enjoy your coffee in peace, and be productive with few distractions. If you are looking to take a break from reality, Commonplace is the right coffee shop for you.
Along with their enthusiasm for coffee, they also have a strong passion for building the community, stating, "We see coffee as a way to build community; as such, we see Commonplace as a community builder – a way to care for people through making beautiful coffees in neighborhood spaces." When going to Commonplace, you can count on easy-going employees who feel like your neighbors and a fantastic cup of coffee. What more could you ask for?
4. Gasoline Street Coffee
Gasoline Street Coffee is located in uptown Pittsburgh. This retro coffee shop definitely strays from the normality of many coffee establishments. 
Pittsburgh magazine describes as "what you'd get if you crossed a retro mechanic's shop with a coffee joint." Gasoline Street Coffee has many unique trinkets and odd-ball decor pieces that will help invoke inspiration. If you're hoping to be productive and get some work done while sipping on your coffee, this little coffee shop is perfect!
Because Gasoline Street Coffee is closed on Saturday and Sunday, the appeal to drop in during the week is majorly enhanced. When you visit this retro coffee shop, you'll meet some of the nicest workers who will go above and beyond to help make all of your coffee wishes come true. Along with the hospitality, Gasoline Street Coffee offers affordable prices, allowing anyone and everyone to sit down and enjoy a cup of coffee!
5. Convive Coffee Roastery
Convive Coffee is located in the McCandless Crossing Outdoor Mall. A unique element Convive offers is their "Pay it Forward" wall. Customers can pay it forward by paying for someone's future drink. All they need to do is write a description of a future customer on a coffee sleeve, for example: "For a mom or nanny,"  then an employee will pin the sleeve on the wall for a mom or nanny to redeem in the future. This puts a fun twist on giving back to your community!
Because of the limited space, I don't recommend Convive for anyone with severe claustrophobia, but the limited seating makes for a more intimate and cozy experience. To add to this homely environment, Convive has a section in the back with a fireplace, and couch-like seating area for customers to get as comfortable as they want.
Convive has everything to satisfy your coffee needs, along with some pastries to snack on. Plus, they have recently added some seasonal drinks to the menu. The steamed apple cider is perfect for a cozy fall day! Their specialty coffees are also available to purchase by the bag, and they'll even grind the beans for you. Although the coffee beans are on the pricier side, you will not be disappointed by their one of a kind blends.
About the Contributor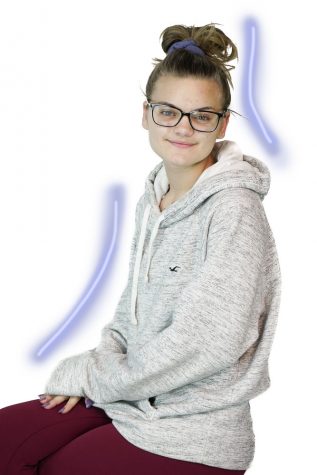 Alexis Franczyk, Staff Writer
Alexis Franczyk, a senior at NASH,  is excited to contribute to The Uproar for her second year. As an honors English student since she was in elementary...