Thanksgiving Break Plans, Anyone?
The five-day weekend has been a long time coming, and now that it's here it's time to relax.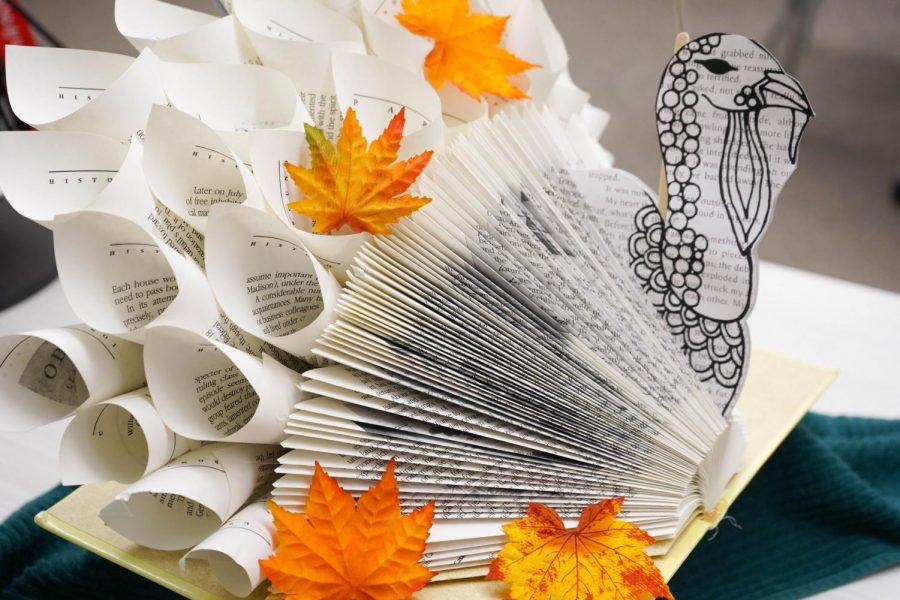 As the first frost covers the ground and the Halloween decorations get boxed away, the general public turns their holiday frenzy towards the next big holiday: Thanksgiving. For students of North Allegheny, it's one of the best times of the year. Not only do they get to gorge themselves on copious amounts of food, but they also receive the boon of a five-day break from school. 
"I'm really excited for Thanksgiving break this year," said senior Lauryn Pergal.  "I love getting together with my family and helping my grandmother make everything."
It seems that the possibilities for how to spend time during the break are endless. Spending time with family seems to be the common theme amongst them all. Still, there is a wide variety of plans within the student body that involves their lucky families. The majority of students, however, seem to be planning on relaxing at their home while they enjoy the priceless time off from school.
Senior Jaime Martinez is especially eager to relax.
"I'll be keeping it low-key this year: a good book and good food make for an awesome Thanksgiving break," he said. 
Other students, like senior Kyle Davies, agree with Martinez's approach.
"I am hosting family for a nice dinner," Davies mentioned. "Maybe I'll even go skiing if there is snow."
Of course, some students are not in it for Thanksgiving but rather Black Friday and all of the glorious shopping opportunities it presents. It's no secret that Black Friday is an avid shopper's dream because of the boatloads of sales and new products hitting the market in just about every store in the country.
"Over Thanksgiving break, my favorite thing to do is shop," said junior Julianna Werner. "Of course spending time with my family is great, but right after dinner is when the real fun begins."
The day after Thanksgiving, or for the truly committed, the very late night of Thanksgiving is their Christmas come early. Stores offer numerous sales and doorbuster deals directed towards those truly dedicated to save money.
A select few students have pleasurable trips planned with their families during the time off. Usually, people jump at the occasion to get away from the responsibilities of life. What better way to do that then to take a trip over the long break?
"I'm going to visit my cousins in New York City," said senior Sanjana Sinha. "I'm very excited and I get to miss an extra two days of school."
Another senior, Elianna Seaman, is also heading to New York.
"I'll probably be going up to my grandparents' condo in Long Lake," she said, "We have a big family reunion on my dad's side every year."
Not only do the students have plans but the staff also have activities to look forward to for their break. This time, they don't have in-service days where they longingly wish they were students who had the day to themselves. They also get to enjoy time off of work for the holidays — a whole five days' worth.
And NASH teachers all seem to be capitalizing on the theme of relaxation.
"Thanksgiving is my favorite holiday! It's always so relaxing and I don't have to do anything like wrap presents," said Ms. Failia. "I just have to bring a side dish to my aunt's house. I'm relaxed the whole time."
Mr. Long summed up his break in relatable terms that apply to the majority of student and staff here at NASH: "Eating. Sleeping. Visiting family."
About the Writer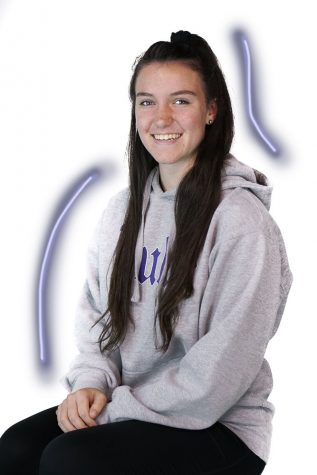 Natalie Mudd, Staff Writer
Natalie Mudd is a senior at North Allegheny School District. She enjoys playing for the NA varsity soccer team. She also participates in multiple clubs...