A To Die for Murder Comedy
A review of NASH's The Musical Comedy Murders of 1940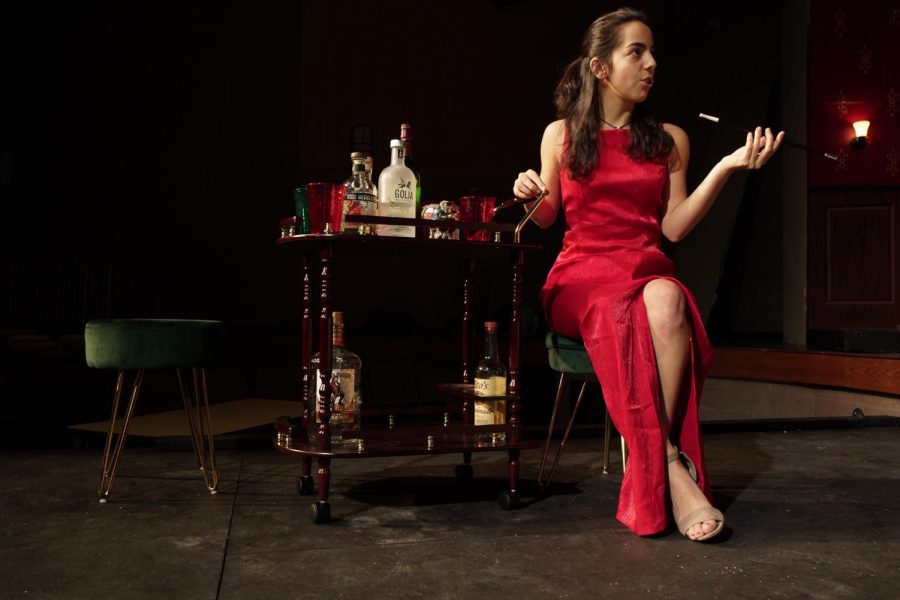 On November 12, I had the opportunity to see The Musical Comedy Murders of 1940 in the NASH auditorium and let me just say, the cast and crew did not disappoint. 
We dive right into the story with an opening scene that gives us our first murder of the beautiful maid Helsa. We watch attempt after attempt as the murderer tries to hide the body in many places with no success. But don't worry, it has everyone in the audience laughing more than being scared for who the next victim might be. 
After the body is finally hidden, we're introduced to Elsa Von Grossenknueten, played by Maria Cima, the owner of the mansion and the one who has brought everyone together. We also meet Michael Kelly, played by Vincent Raitt, who is her new driver, but we later find out he's an undercover detective.
As charatcers make their way up the snow-covered driveway, we meet the rest of the cast. First is Patrick O'Reilly, played by Zach Brennen, whose thick Irish accent is quite entertaining. Then Ken De La Maize, played by Mihir Lovalekar, who talks nonstop about all the motion pictures he has directed but have not been released yet. The two actors auditioning for parts in this musical comedy are Nikki Crandall and Eddie Mccuen, played by Josi Pietrzyk and Brayden Yan, respectively. Eddie, a struggling comedian, will always make you smile and sometimes laugh — just don't ask him to dance. Nikki will mesmerize you with her singing voice and impressive detective skills. The producer of the show is Marjorie Baverstock, played by Bailey Burkarth, who is very sophisticated and loves using her new word "divoon". 
"
The show definitely lives up to its billing as 'comedy murders' as the audience laughs along while still trying to figure out who did it."
Of course, it would be no mystery, or comedy, if Helsa, played by Spencer Lunt, didn't come back from the dead.  She's still cleaning the mansion and giving back stories with her thick German accent to anyone who's curious. This time, though, she's running around with a meat cleaver, so watch out. 
Additionally, Roger Hopewell and Bernice Roth, played by Will Palicki and Erica Brunner, are the dynamic duo who created the lyrics and are the most dramatic and sarcastic characters on that stage. I loved their parts.
As the night goes on, we see them all work together to run through a musical for a potential investor, but slowly people realize that this is the same creative team from the previous musical Manhattan Holiday where three women were murdered.  We see Bernice faint too many times to count and Eddie try to use his comedy to help with his growing fear of being killed that night. 
There are numerous blackouts, multiple murders, many twist and turns, and countless trips into the maze of secret tunnels. The show definitely lives up to its billing as 'comedy murders' as the audience laughs along while still trying to figure out who did it.
Overall, The Musical Comedy Murders of 1940 was one of my favorite plays I've seen NASH put on. From the chase with Helsa and O'Reilly to the characters trying to figure out who is who and to all the jokes you hear throughout the night, you will certainly not be bored. Faculty Directors Mr. Truesdell and Mrs. Harrell and Student Directors Maciana Rothermel and Gabrielle Parker did a fantastic job in all respects.
If you like a good laugh and want to be a detective for a night, I 100% recommend seeing the show. The show opens tonight and also runs November 15, 21, 22, and 23.  Tickets are on sale during lunch periods and at the door.  Ten out of ten stars aren't enough in my opinion. 
About the Writer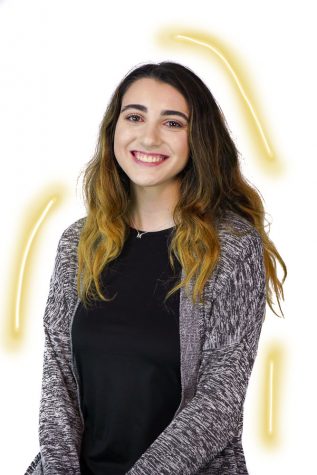 Melina Tripoli, Staff Writer
Melina is a senior at NASH and is a majorette for the North Allegheny marching band. In her free time she loves to read, write, draw, and watch way too...