A Day of Compassion
Children's Grief Awareness Day is Thursday, November 21st.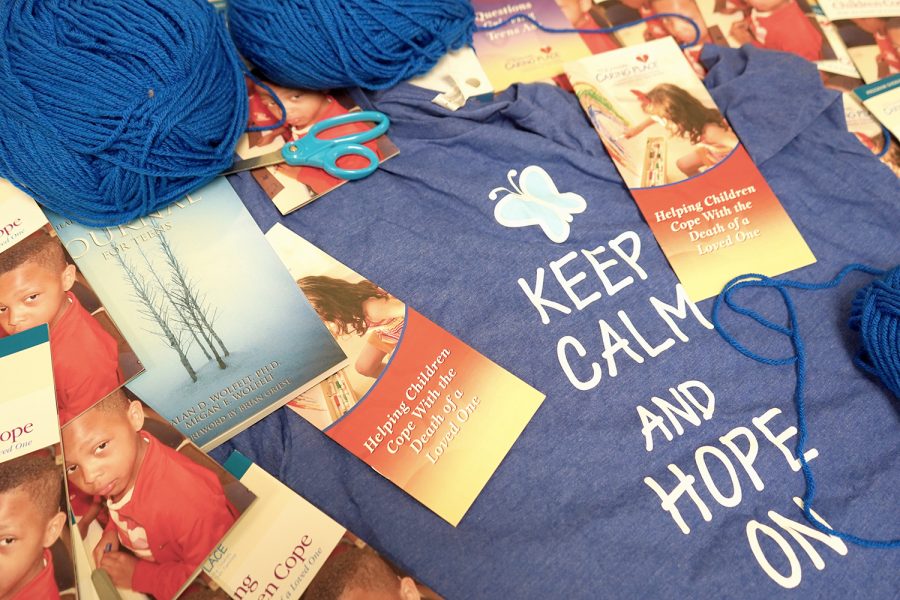 "1 in 7" stickers and signs began to appear throughout NASH today.  Tomorrow it will become clear exactly why.
Thursday, November 21st marks Children's Grief Awareness Day.  Tragically, one in seven American children suffer the loss of a parent or sibling.
Grief is a destructive, unpredictable demon that can silently torment even the oldest adults. But when children find themselves face to face with grief, they are often unprepared handle the colossal challenge. 
At NASH, Children's Grief Awareness Day is overseen by English teacher Mr. Mooney, who is leading a campaign to encourage students to wear blue tomorrow in recognition.  Ten years ago, Mooney started the blue yarn table outside of his room, 223, to help students show support for their peers coping with grief.
Brett McCutcheon & Luke Wood
"The day is an important reminder for all of us," Mooney said. "A lot of students help, and a lot of students support it. That's great to see."
Mooney partners with the Highmark Caring Place, a local organization that is the beneficiary of another campaign led by the English teacher, Facial Hair February.  The Caring Place recognizes the immense support children require when grieving and offers a variety of services to grieving families. 
"All of us deserve to feel like our lives feel complete or make sense, and the Caring Place does a lot to support that mission."
The grieving process for children can often take much longer than it does for adults.  Children are particularly susceptible to emotional damage left in the aftermath of the death of a loved one.  
For Mooney, Children's Grief Awareness Day "encourages students to recognize the idea that their peers have dealt with the death of a loved one in their lives and that the grieving process takes longer than months sometimes to process."
Tomorrow next to the door to Mooney's room, there will be a table with blue yarn, informational pamphlets, and stickers.  In addition to wearing blue, Mooney encourages students to stop by and acknowledge the importance of the day.
"Even many years after the death of a parent or brother or sister, others can still demonstrate support," he said.
About the Writer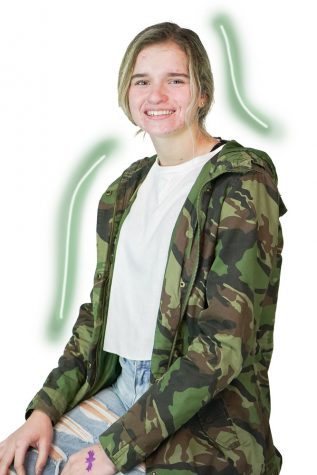 Maddie Kantz, Staff Writer
Maddie is a senior at NASH who enjoys spending her free time listening to music and eating food. In addition, Maddie also enjoys spending lots of time...