The Return of Runaways and Rebellion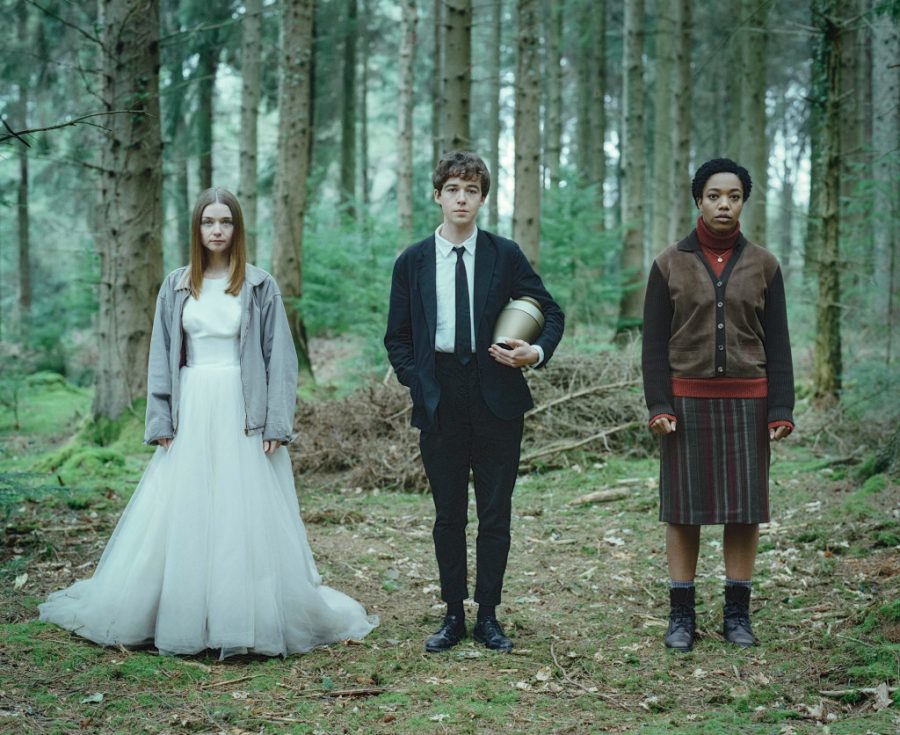 The highly anticipated second season of Netflix's The End of The F***ing World released about two weeks ago, two years after Season 1's debut. Season 2 continues to follow the adventures of shy James (Alex Lawther) and headstrong Alyssa (Jessica Barden): two teenage runaways in an unusual relationship. 
James and Alyssa are outcasts. Season 1 revealed that six-year-old James had to watch his mom drown herself, and Alyssa's self-reliance due to her mother's seeming neglect make the two highly capable of violence. James would deliberately hurt himself, reasoning that he wanted to "feel something," and slowly decided he wanted to kill Alyssa at the beginning of Season 1. However, as they decide to run away together, James couldn't bring himself to kill her, and ultimately ended up taking a bullet for her when police find them and recognize them as murder suspects. James survives, and season 2 reunites them as Alyssa wants to run away once more. 
The End of the F***ing World isn't the typical teenage love story; in fact, it's as far from it as can be. The short, concise episodes draw viewers in right from the beginning. Alyssa and James display an incredible amount of cognitive dissonance throughout the show, enticing viewers as they can never predict what either of them might do next. The nonlinear progression of events differentiate it from most TV shows and makes the plot all the more interesting. The two are awkward around each other, and often angry with each other, showing a more realistic view of teenage interactions.
"
The show is a must-watch, but not for the faint of heart."
As suggested by the title, the show is rated TV-MA, due to the presence of mature content and violence. However, the show portrays significant events in a way that makes it especially relevant to the real world, unlike most movies and TV shows that use a more artistic license. 
In Season 1 Episode 3, Alyssa brings an attractive stranger to the house James and she broke into, and as things escalated, Alyssa abruptly cuts it off, saying she's no longer interested. He demands to know why they can't continue, and Alyssa simply says she doesn't want to. Annoyed, he quickly leaves. This portrayal of consent is incredibly powerful, as most of the time, non-consensual acts are easily brushed away in movies and TV. 
Alyssa was sexually assaulted by a professor named Clive Koch (Jonathan Aris), the owner of the house they broke into. James saved her and prevented her from being raped by stabbing and killing him. Because of this encounter, Alyssa exhibits depressive symptoms throughout season 2 and says she feels like she's still in that room and can't escape.
Bonnie (Naomi Ackie), season 2's antagonist, struggled with some form of mental illness. She previously had a relationship with Clive; however, unbeknownst to her, he had violently abused several other women around that same time. Set on avenging his death, Bonnie wanted to kill Alyssa and James, but later finds out who Clive really was. Coming to terms with Clive's real identity was earth-shattering for Bonnie; she then pointed the gun to her own head.
This ties in with some of the sentiments of the #MeToo movement. Many women who were victims of sexual assault were left to deal with the immense pain largely on their own, as they were scared to come forward. Alyssa and Bonnie both needed help but couldn't receive any.
The show's atmosphere adds yet another unique layer to The End of the F***ing World. Though it is supposedly set in several small towns in England, exact locations or distances between them aren't revealed. The two often drive through woods and on open roads, adding to the ominous element of adventure and risk. The faded, grayed color scheme shown in the characters' monotone clothes, worn-out street signs, and bleak weather reflects that it is by no means a lighthearted watch. Alyssa and James are often one of few, or the only people in most of the settings, adding to the mostly nihilistic outlook the characters have on life. The show is supposed to be set around the present-day, but elements of modern technology, like cell phones, are missing. 
The soundtrack, composed of mostly mellow, 60s, indie-type music seemed to fit perfectly with the mood of the show. The opening song, "Laughing on the Outside" by Bernadette Carol, injects somewhat of a contradictory tone to the mood of the show, as there is rarely a moment where the characters truly enjoy themselves.
The score for the show on Rotten Tomatoes is 93%, and it was well-deserved. The audience is so distanced from James and Alyssa, but somehow is able to feel the gut-wrenching moments they experience, and slowly begin to care for the two. Every moment of each episode is packed with just the right amount of significance and symbolism so that the show doesn't lose its cinematic appeal. The End of the F***ing World is a must-watch, but not for the faint of heart.

About the Writer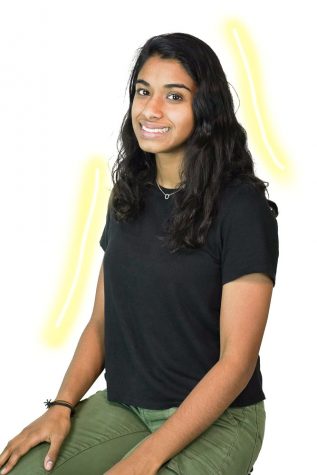 Anjana Suresh, Copy Editor
Anjana Suresh is a senior at NASH. She is a part of the rowing team and has been involved with Key Club. She enjoys eating pickles, playing solitaire, and meeting new people.