Book Review: Let it Snow
A review of the book behind a recent Netflix release.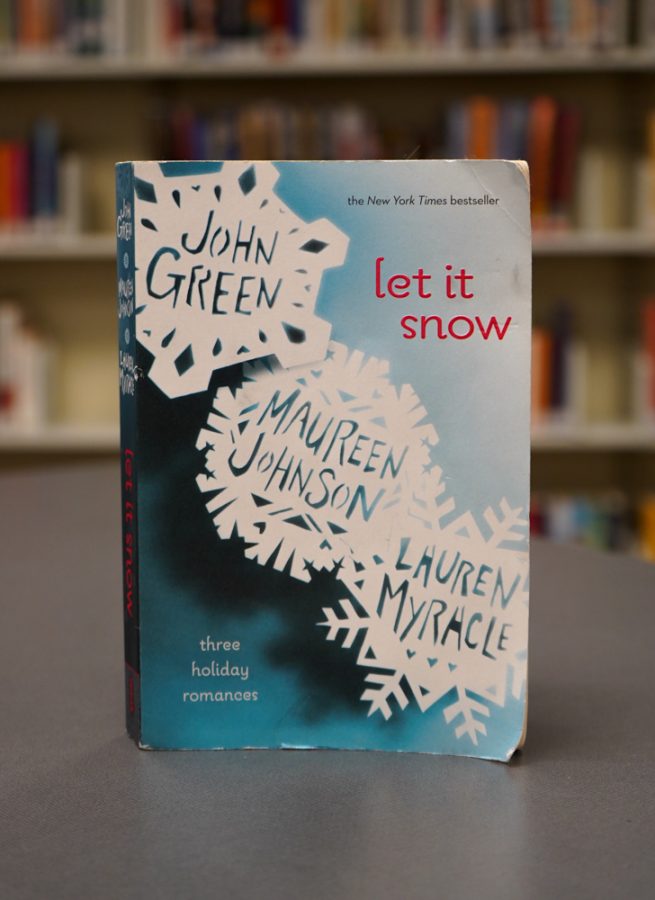 Cheesy Christmas movies and novels are a staple of the holiday season. With Netflix and Hallmark rolling out holiday rom-coms almost weekly and libraries stocking their book shelves with enchanting wintery novels, anyone can find something they like to put them in the Christmas Spirit. 
Let it Snow, a collection of short stories co-written by John Green, Maureen Johnson, and Lauren Myracle, was recently featured as a holiday Netflix film and captured the attention of many viewers. 
Set in Gracetown, PA, a small town buried in snow, the lives of three main teenage characters and their friends unknowingly intertwine to spark adventures for all of them on Christmas Eve. 
The first story, "Jubilee Express," follows 16-year-old Jubilee Dougal and her last-minute train ride to her grandparent's home in Florida after her parents are arrested in a holiday store "riot". Jubilee is crushed to be away from home and her boyfriend Noah on Christmas Eve, even if his main focus of attention is not (and never was) on her well-being but on his social life and the Christmas party he is hosting. On the train she meets Jeb, a teenager desperate to get home to see his girlfriend, and a pack of peppy and snobby cheerleaders which pushes her to her limits. After her train gets stuck in a snowbank, she ditches her compartment and walks to a Waffle House where she meets a Stuart; a smart, handsome, piano-playing young man. He hears that the train won't be able to run for a few days, and invites her to stay at his home with him, his mother, and younger sister for Christmas. This kickstarts Jubilee's adventure into unknown territory, reflection, and new romances. 
"Cheertastic Christmas Miracle" by Green tells the story of three friends, Tobin, JP, and Angie "the Duke", and their adventure of driving through a snowstorm to attend a party. While watching a movie with his friends, Tobin gets a call from Keun, a classmate who works at the Waffle House. He says that fourteen cheerleaders are stranded at the restaurant and wants the 3 of them to bring Twister in hopes of winning over some of the cheerleaders. Two other coworkers called their friends and decided that whoever gets their first is allowed to attend. The three have a wild ride through the blizzard, eventually ending up stuck in a snowdrift. Instead of calling for help or walking back home, they continue on to the Waffle House. It becomes a crazy race as they try to make it there before the others. During their adventure, Tobin discovers his hidden feelings for Angie and is forced to deal with his external and internal struggles at the same time.
The last story, "The Patron Saint of Pigs" by Lauren Myracle, is about a girl named Addie, whose childishness and self-obsession lead her to break up with her boyfriend Jeb (remember him?). She emailed him to meet up Christmas Eve, but he doesn't show and is crushed. On Christmas day, her two friends, Dorrie and Teagan, visit her to comfort her but end up telling her how her attitude lead to her breaking up with Jeb. Teagan loves anything to do with pigs, and Addie wants to be better so she tells Teagan she will pick up a teacup pig that she ordered to the pet store for her. The next day, Addie is still depressed about Jeb but pushes herself to go to work and remember her favor for Teagan. Unfortunately, Addie is swamped at work and arrives to the pet store late and is deemed with the task of tracking down a pig, dealing with heartbreak, and living up to everyone's expectations. 
Many other connections are made between the stories that while reading, a whole new storyline is developed. There are many other twists and turns throughout the story that create a bigger picture of unity and love during the holiday season. Let it Snow is a book that is sure to keep you entertained and in the holiday spirit! 
About the Writer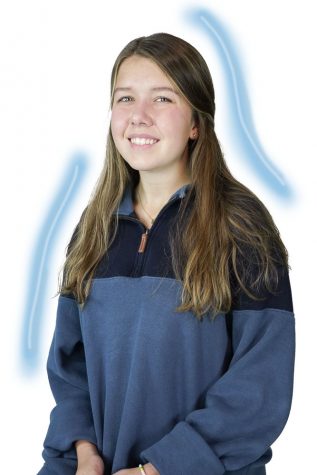 Rachel Morrell, Staff Writer
Rachel Morrell is a senior at NASH and excited to be on The Uproar staff again this year. She enjoys running, watching Downton Abbey, and eating chocolate.