Angling for a Raise
The Pennsylvania Senate passed a bill last Wednesday that could fatten the wallets of minimum wage workers, and high schoolers in particular.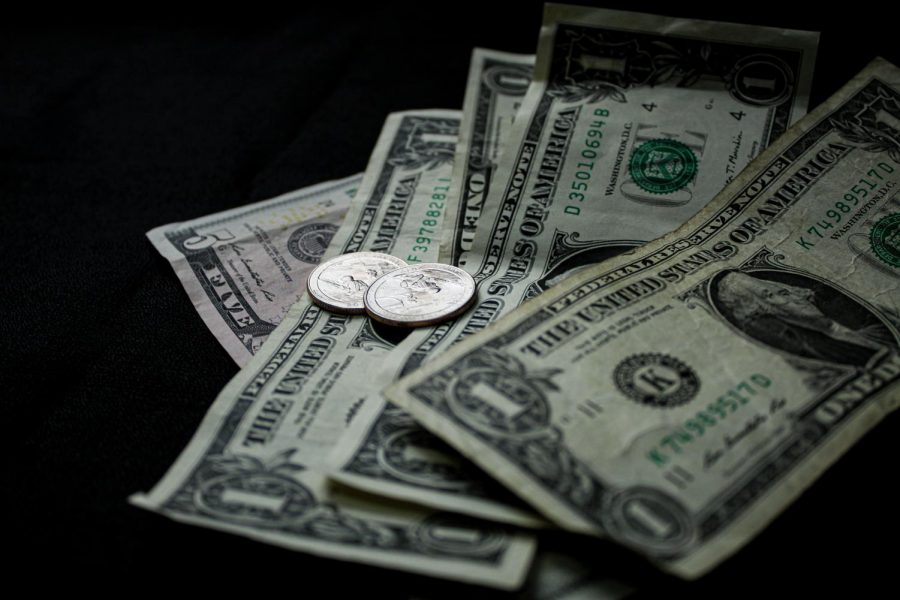 Gas, college, clothes — the expenses add up to a mountain of stress for high school students. But one Pennsylvania bill may make them a little easier to manage.
Less than a year from today, minimum wage workers in Pennsylvania will see a $0.75 per hour raise in their paychecks. And within three years, their pockets will be loaded with $2.25 per hour more than today.
The bill, which passed the Senate last Wednesday, has the full support of Pennsylvania Governor Tom Wolf, who for years has been aiming for an even larger increase. It now moves on to the PA House of Representatives for a vote.
Since 2009, Pennsylvania's minimum wage has been set at the nation's standard minimum wage of $7.25 per hour. But as employment standards have evolved, many other states have increased their minimum wages. Washington state, for example, sets the minimum wage at $13.25 per hour. In fact, Washington's minimum wage is scheduled to increase again, to $13.50 in 2020.
However late Pennsylvania's action may seem, the prospect of an increased minimum wage has caught the attention of the NASH student body.
"I think this will encourage students to get a job, which is important to have because it gives teens a sense of a work ethic and how to balance school life with work life," senior Morgan Cima said.
Cima, who works as a hostess at Eat'N'Park, makes $7.50 per hour, and could see some dramatic financial changes with this wage increase.
"This is a wonderful development because it encourages not only me but other young teens who are now able to work to actually get a job and be able to see more of a benefit than just $7.25," she said.
The new bill, proposed by PA Governor Tom Wolf and passed last Wednesday, plans to increase the $7.25 minimum wage to $9.50 over the course of three years in a series of four phases: Phase I: July 1st, 2020 – $8.00; Phase II: January 1st, 2021 – $8.50; Phase III: July 1st, 2021 – $9.00; Phase IV: January 1st, 2022 – $9.50.
According to the Pennsylvania Department of Labor and Industry, around 385,000 workers in Pennsylvania, many of whom are high schoolers here in western PA, make minimum wage. Yet while the proposed change has received a largely welcome response from the juniors and seniors at NASH, a few feel the change isn't major enough to make a noticeable difference.
"While my earnings will rise, I don't believe this decision will affect me too much," said junior Daniel Schaub, who works as a tutor at Mathnasium. "In college, if I plan on getting an internship or job that deals with the fields I am thinking about pursuing, I don't think this change will make it harder for me to find one."
Controversy behind such legislative decisions as this one is to be expected, though this bill has been in the making for several years. Some critics point to the possibility that an increased minimum wage could unduly hurt employers.
Regardless of one's political stance, it is commonly believed that Gov. Wolf's minimum wage initiative is the first step in a plan to boost the hourly rate far beyond $9.50 in the future.
The state of California's minimum wage currently sits at $12.00 and is expected to increase to $15.00 between 2022-2023, which will make it the highest minimum wage in the nation. Whether or not Pennsylvania will follow in California's footsteps is still unknown.
Local and state governments have seen much support in the past few days since the announcement of the bill, especially from employed high schoolers. And as for Cima and Schaub, the numbers that will show on their paychecks in future could continue to rise.
About the Writer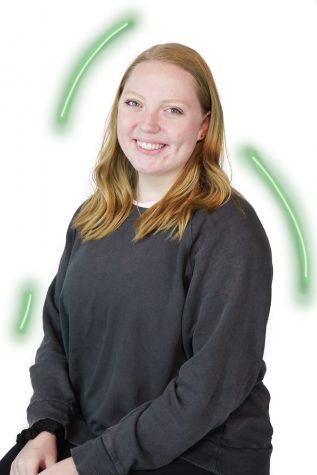 Lucie Flagg, Staff Writer
Lucie Flagg is a junior this year. She enjoys the finer things in life, such as sushi, napping, and petting other people's dogs. Along with writing for...