Every Drop Counts
The NHS Blood Drive attracted students and staff willing to endure minor discomfort in exchange for making a major difference.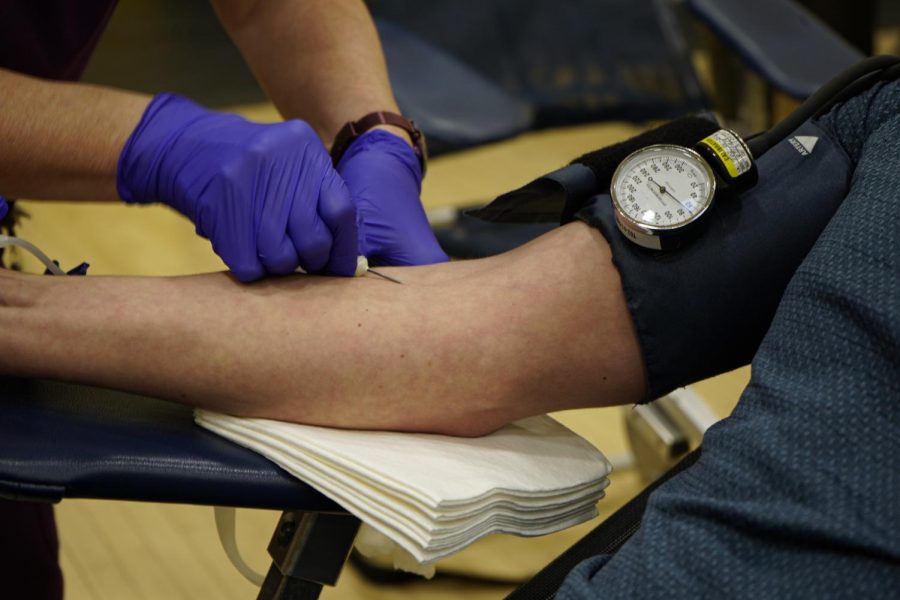 Just before the Thanksgiving break sent the student body home for rest and relaxation, nearly 100 NASH students took the meaning of the holiday to heart and headed to the gymnasium to give blood. Vitalant, the Central Blood Bank's new name, collected a total of 60 blood products during their visit to NASH.  The event was sponsored by National Honor Society.
"We did the blood drive not only to help those who need blood, but also because it's so important for people to have access to blood," said Dana Oliver, NASH Technology Integrator and NHS co-adviser. "The first priority is getting people what they need."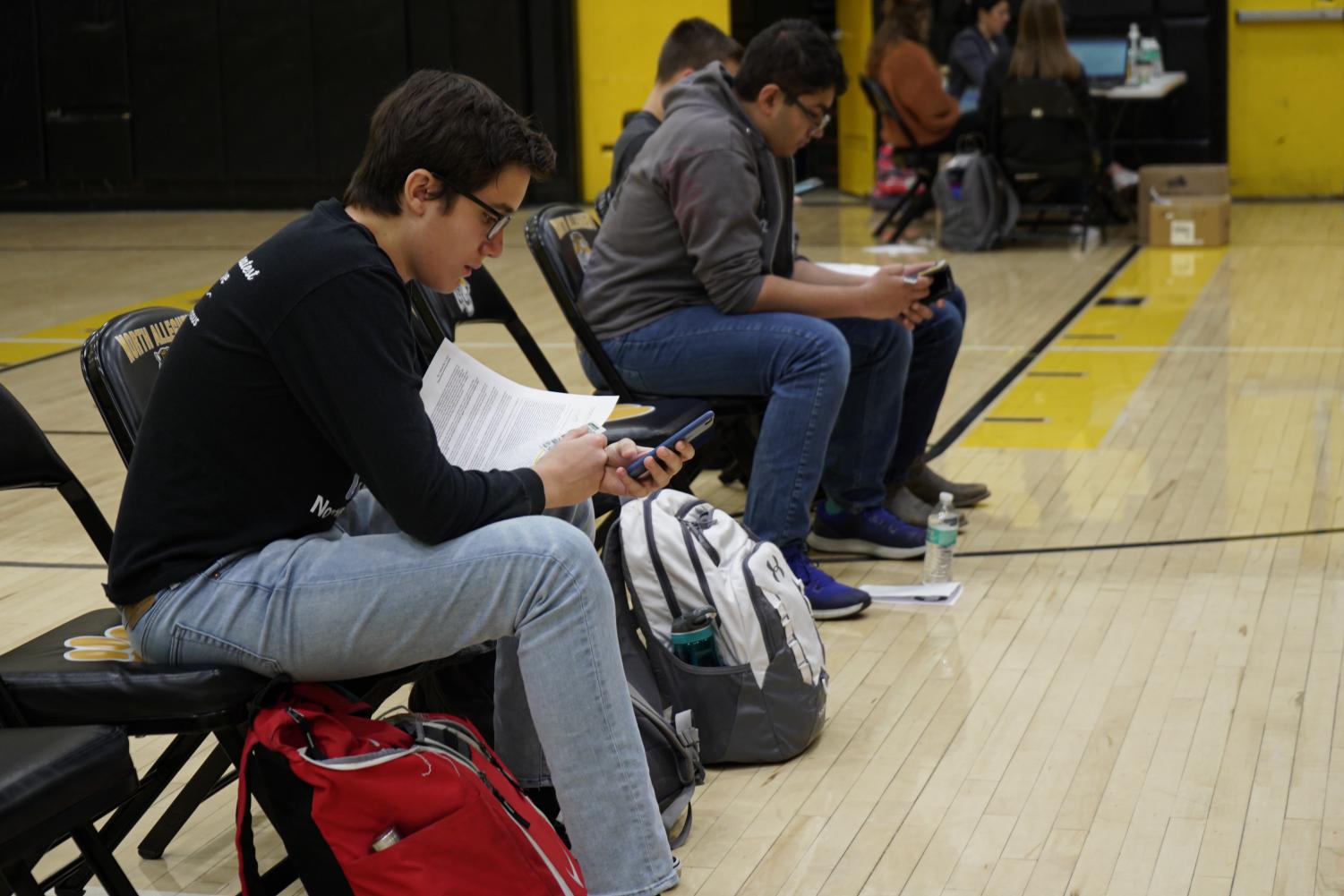 In addition to juniors and seniors in the building, several members of the faculty, such as Phys. Ed teacher Ms. Winters, took time out of their day to donate.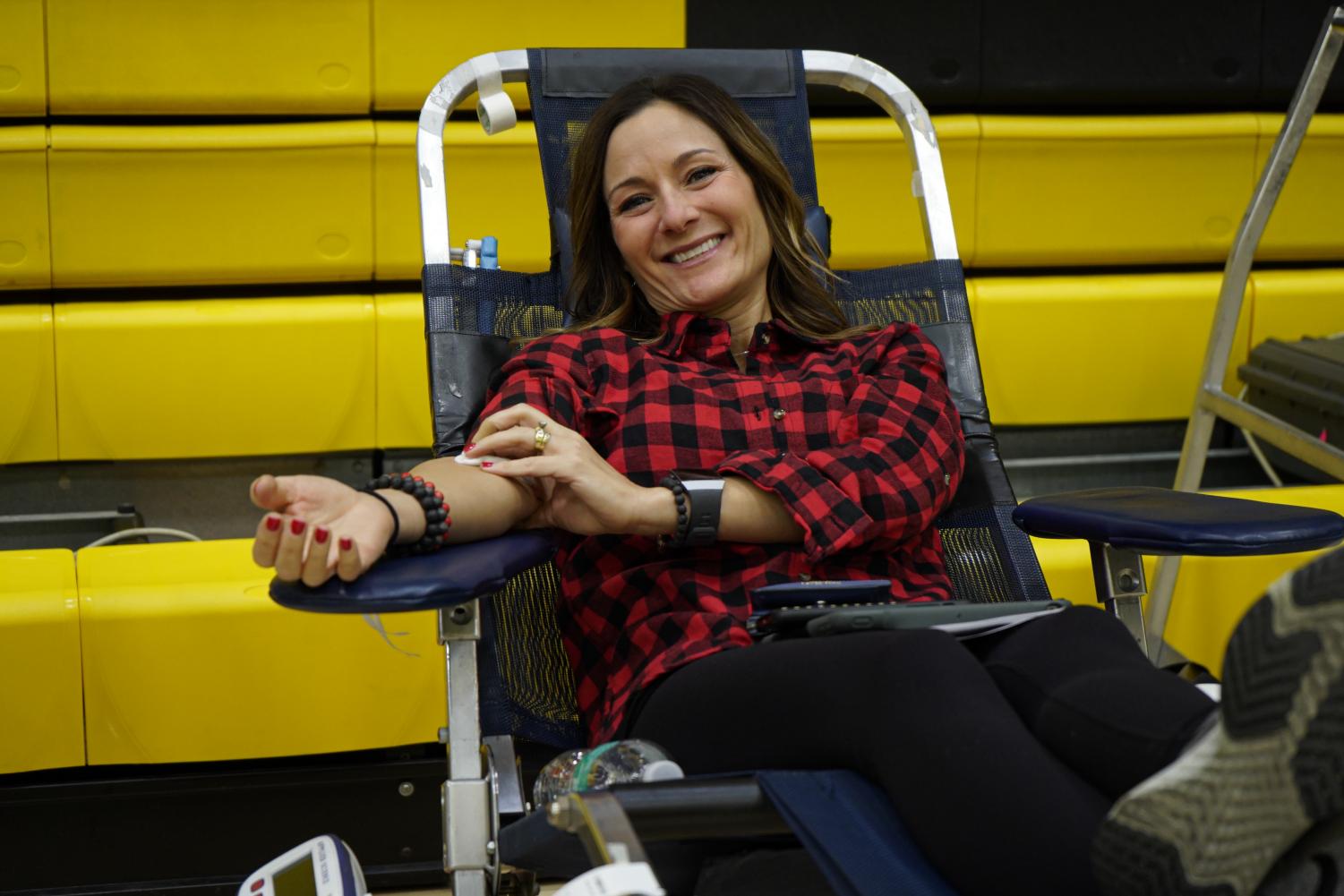 The smile on junior Hannah Campsie's face proved that giving blood can actually be an enjoyable experience.  Cindy Funk, a representative from Vitalant, agreed.
"It doesn't hurt much," Funk said. "It's like getting a shot. If you eat well and drink well before, donating blood is easy."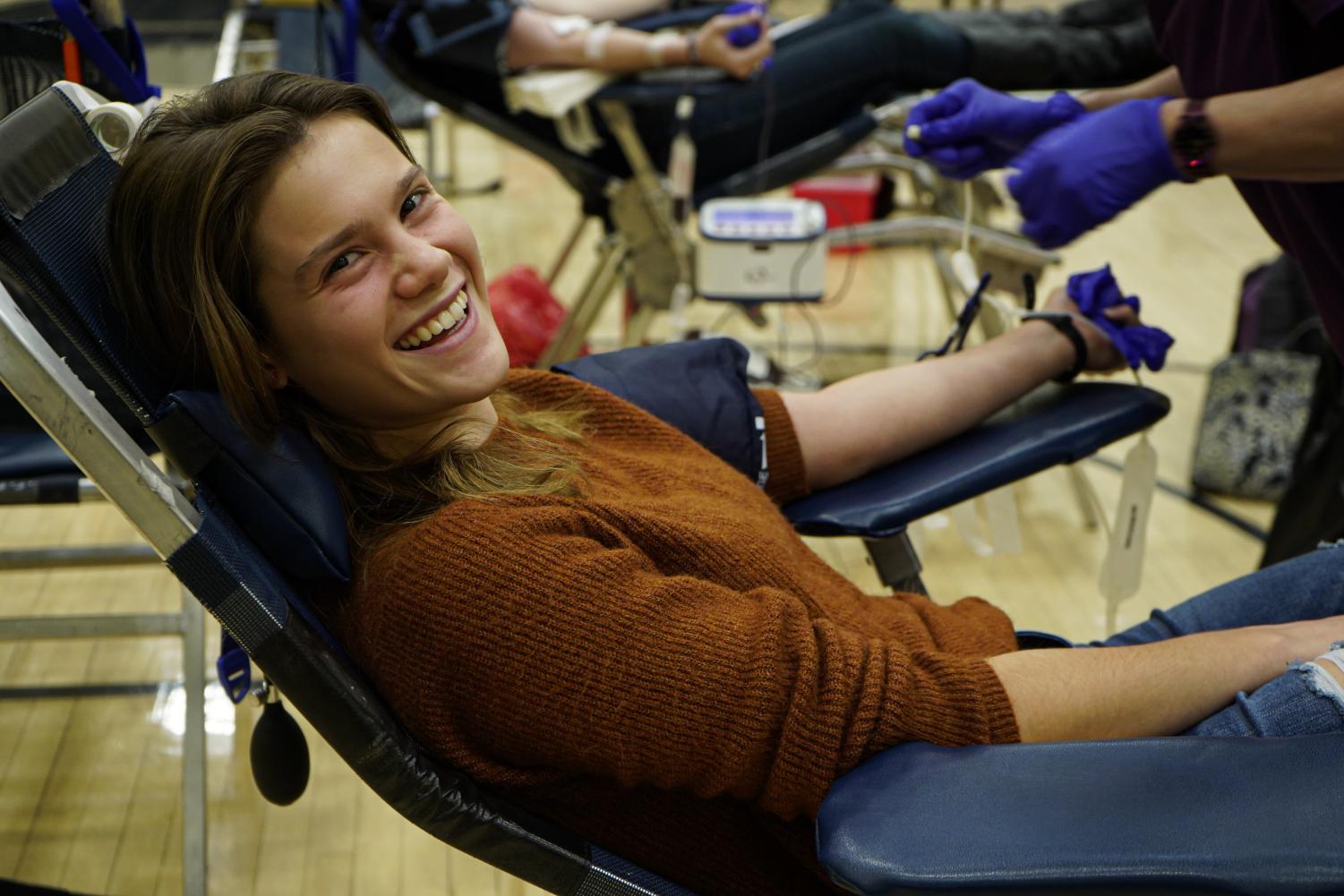 "Overall, my experience was pretty good," junior Andrew Dubinett (pictured below) commented. "I had blood work done before so I kind of knew what to expect."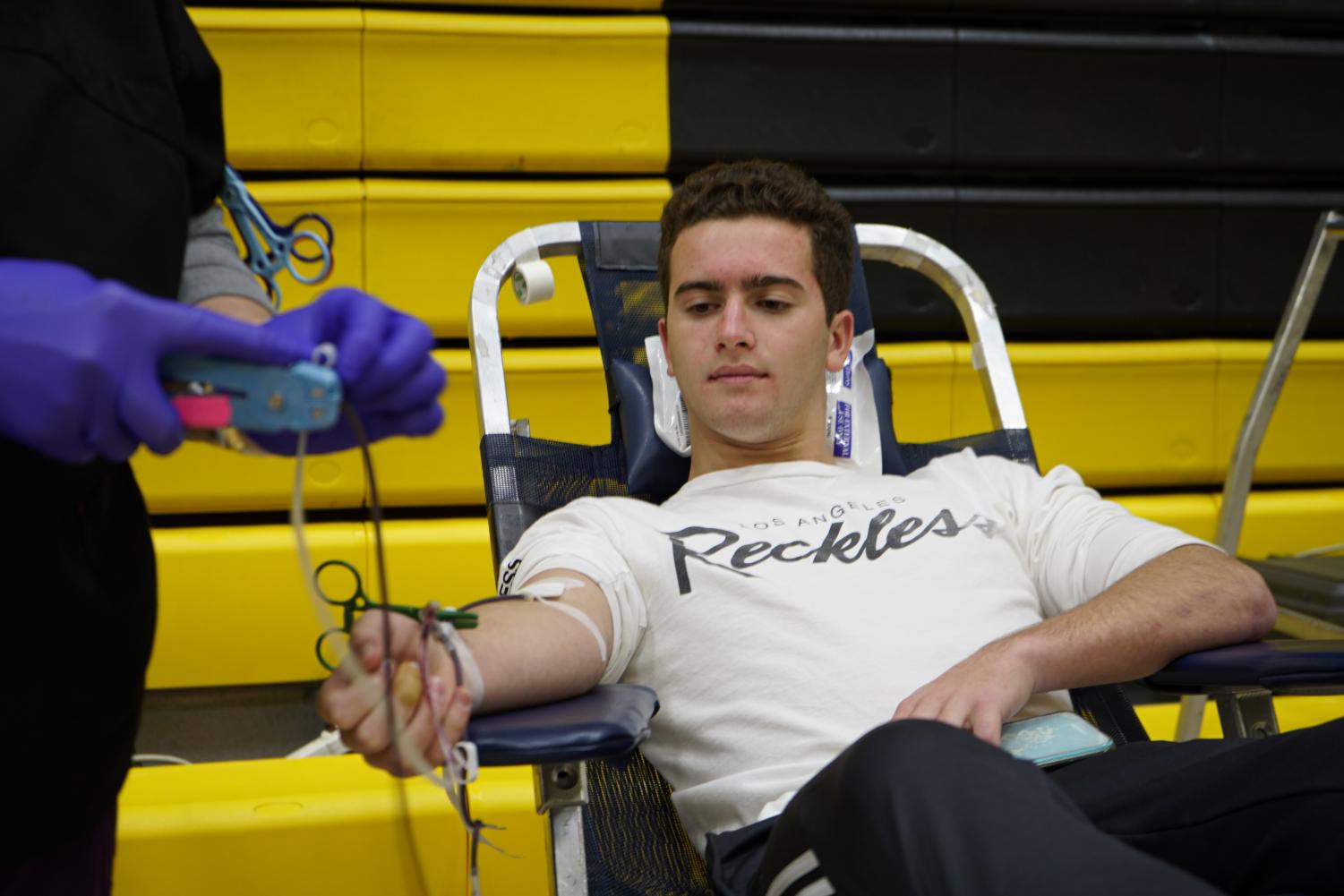 Meghan Hendricks, a senior, tries to relax during her donation.
"Last year when I donated I found out I was O-negative, so I feel like I have to," Hendricks said.
O-negative blood is often called the "universal blood type" because any person, no matter their blood type, can receive it, making it especially valuable during emergencies.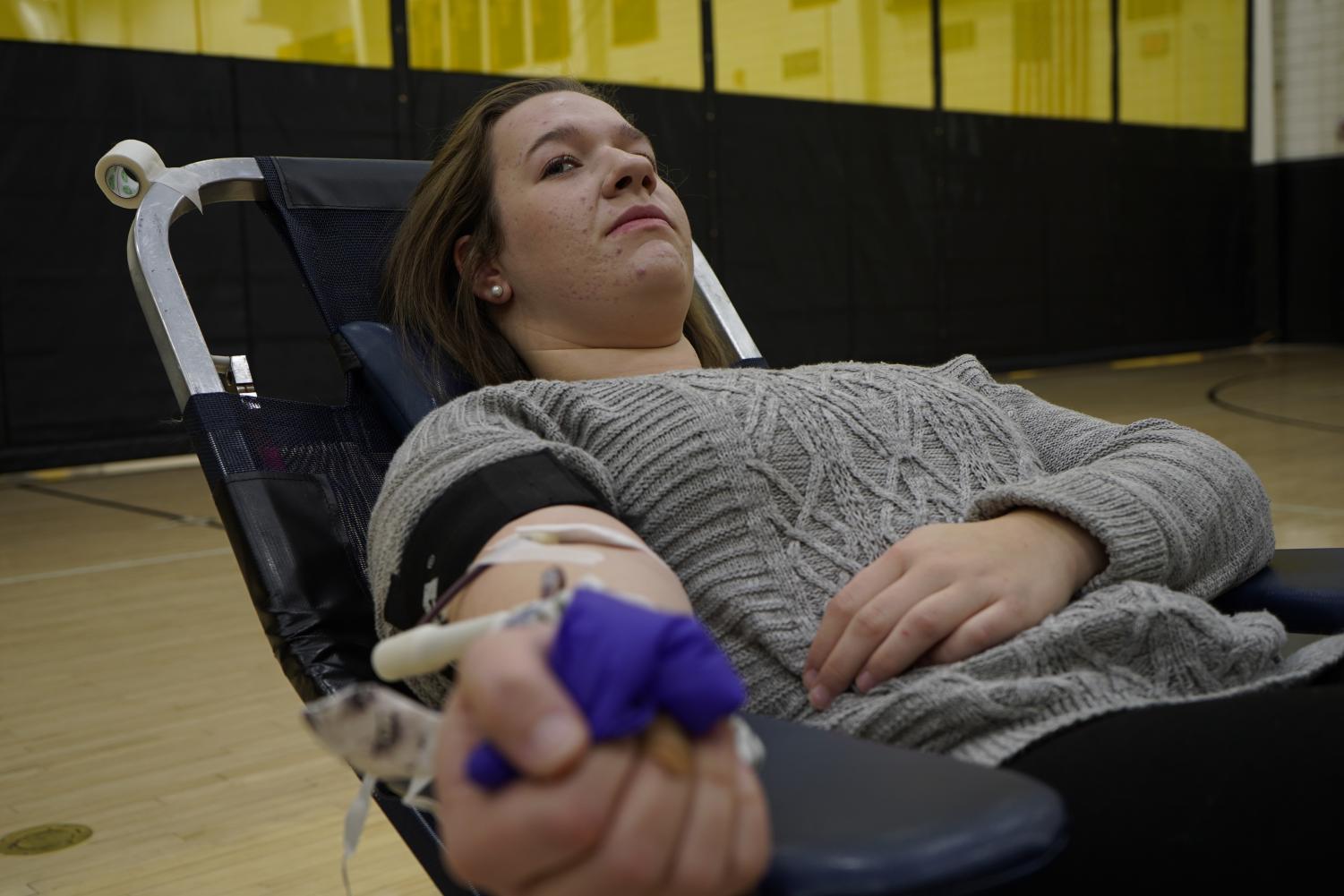 Many students donated for the first time, including senior Will Vance, pictured below.
"I felt sick during it, but I don't know why," Vance said. "Normally, needles don't really get to me. But I will most likely donate again."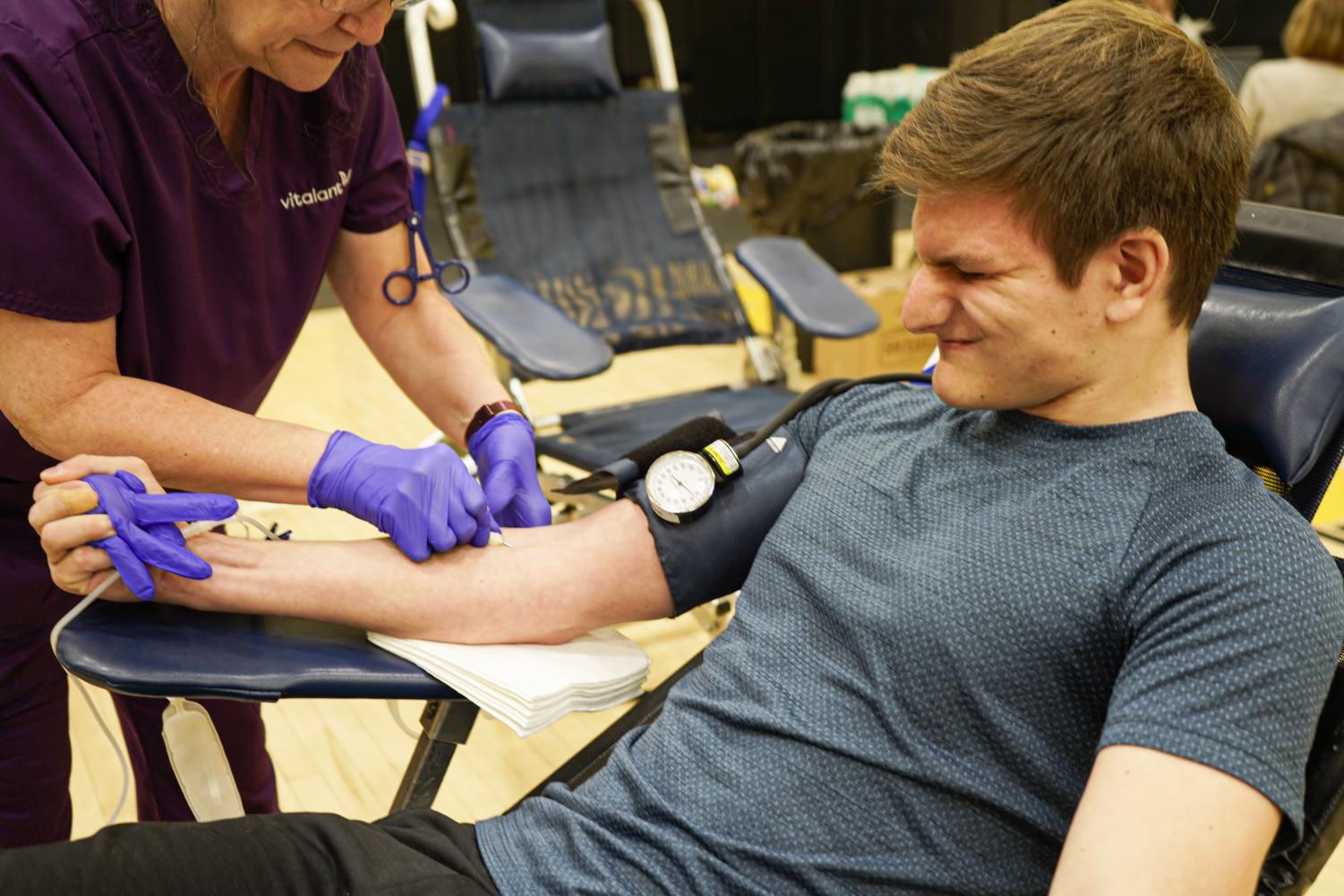 Senior Brady McDermott donated a full bag.
"Everyone needs blood, so why not donate?" he said.
After the blood is donated, it is processed and tested to identify the type of blood and make sure it contains no infectious diseases. Then the red blood cells are stored for future use or packaged up to be sent to hospitals or humanitarian relief organizations to treat injured or sick patients. Just one pint of blood can help save up to three people's lives.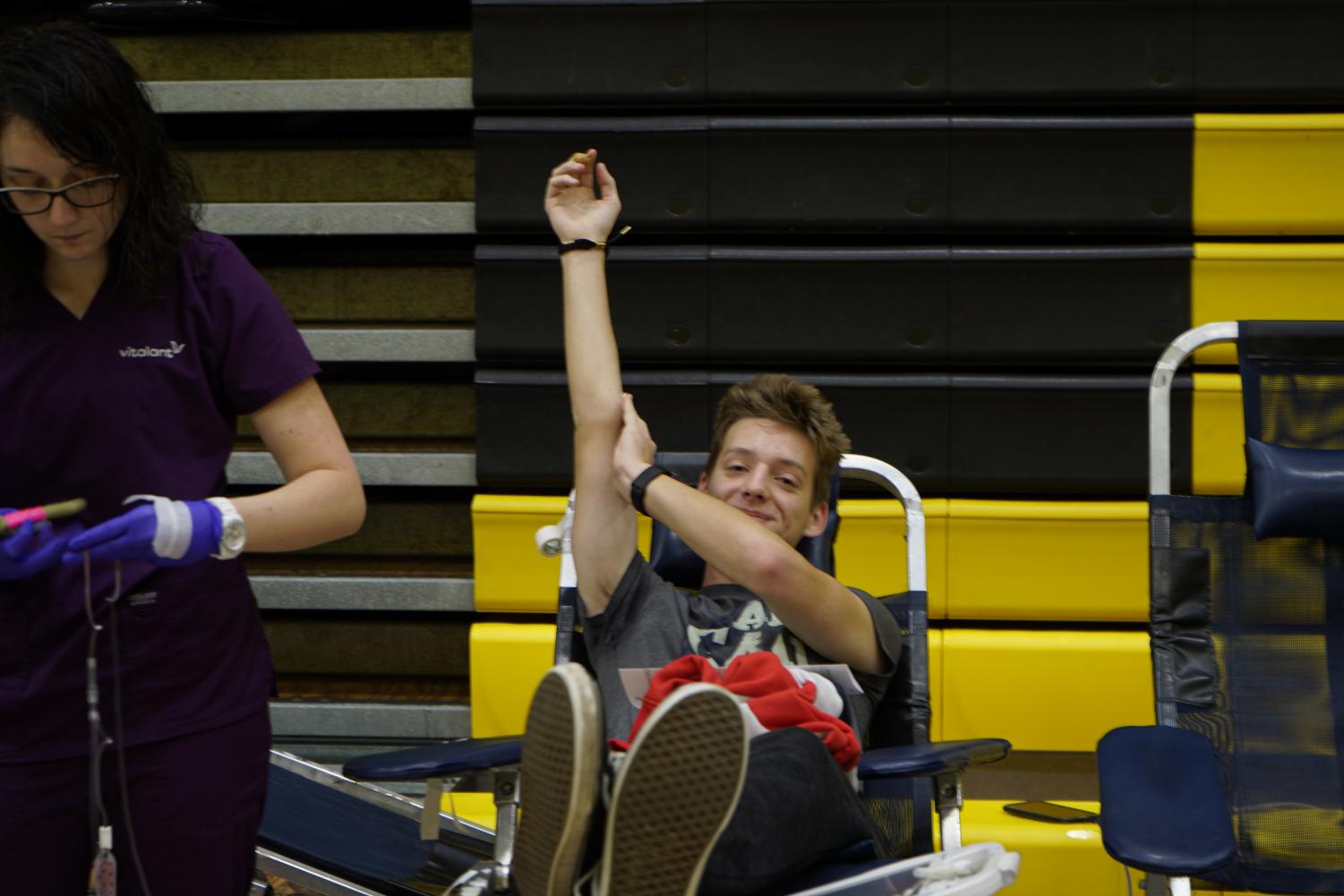 Senior Grace Waldee winces as a nurse prepares the needle for her donation.
"I encourage everyone who is able to donate blood, just go ahead and do it!" she said.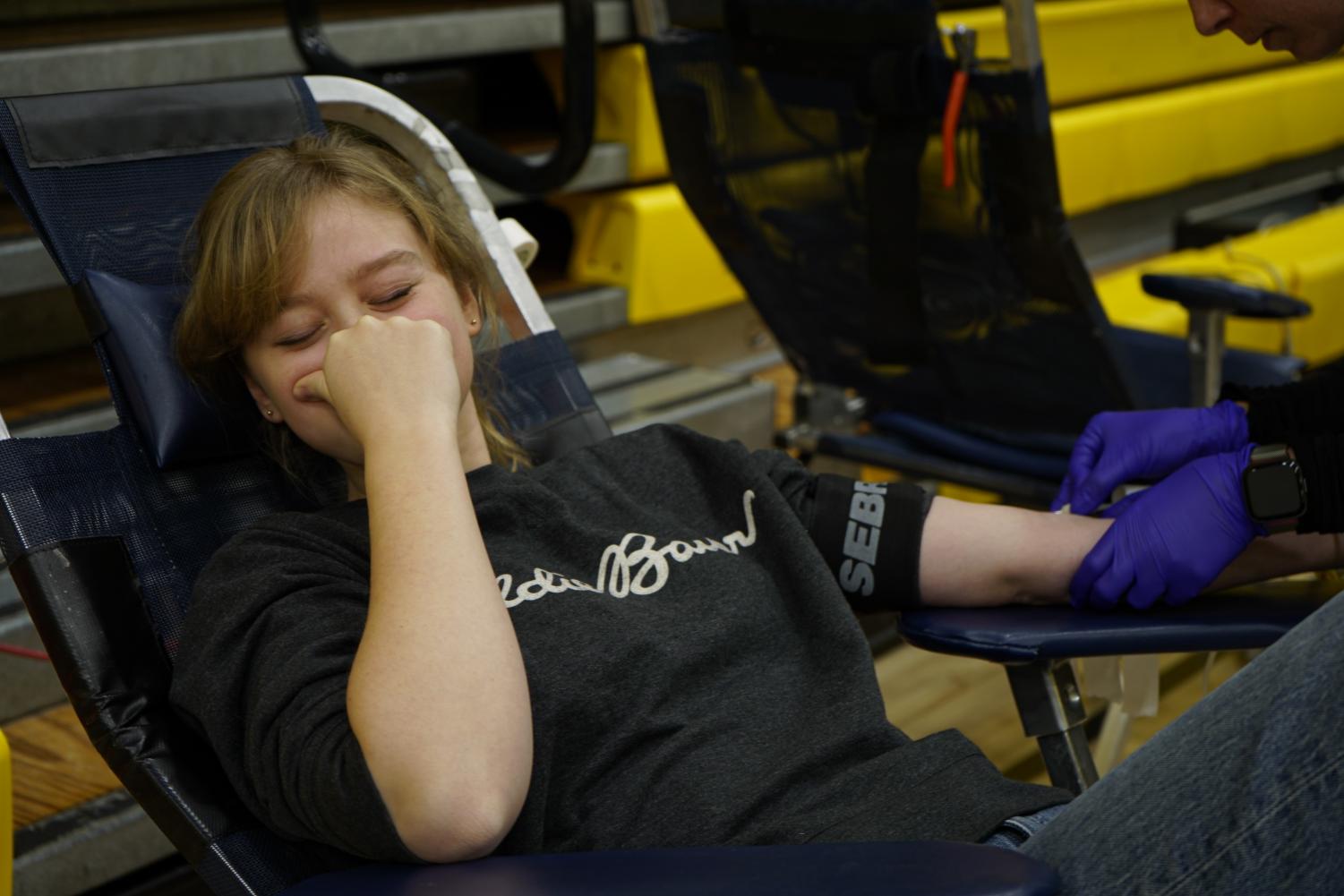 The goal for last week's blood drive was 70 pints.  Although the NASH donation fell just short, every drop that was collected has the potential to save a life — a lesson that perfectly fit Thanksgiving sentiments.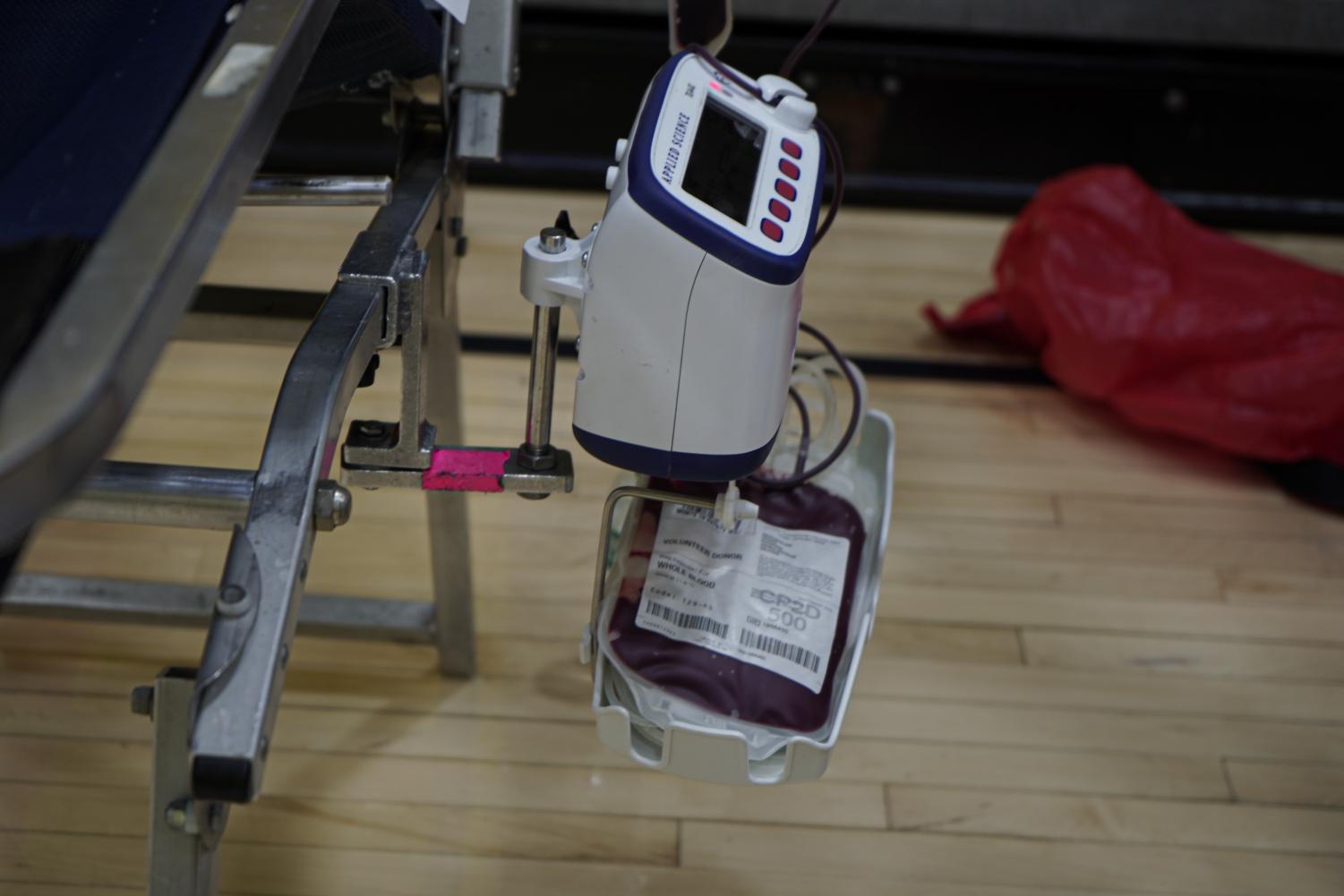 About the Contributors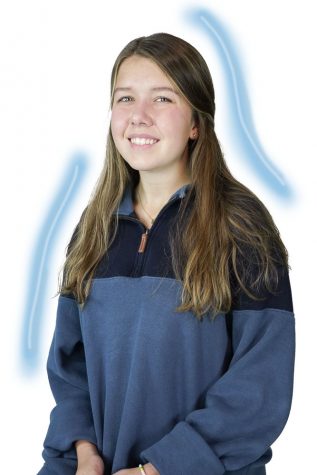 Rachel Morrell, Staff Writer
Rachel Morrell is a senior at NASH and excited to be on The Uproar staff again this year. She enjoys running, watching Downton Abbey, and eating chocolate.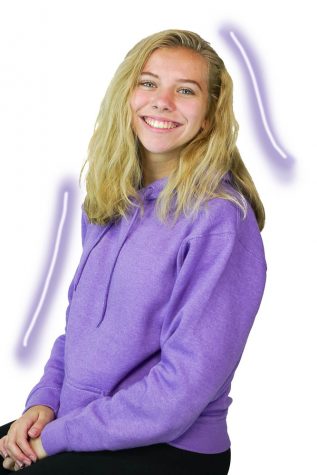 Meg Rees, Photography Editor
Meg Rees, a senior, loves everything photography. She will be majoring in commercial photography next year at Ohio University. When she's not behind the...