With a Little Help from My Friends
The Best Buddies club at NASH and NAI is thriving with a membership of 70 students.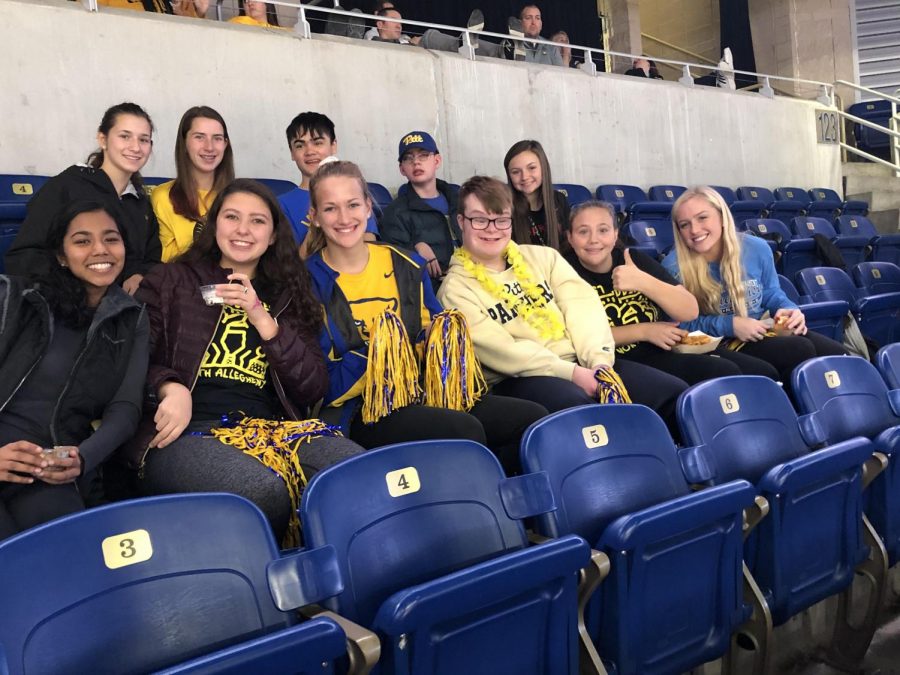 For Melinda Beck, special education teacher and Best Buddies adviser, a typical day at work is hardly typical by most teachers' standards.  Beck and her club, a full 70 students strong, frequently venture throughout the community and greater Pittsburgh area in pursuit of real-world experiences.
"My favorite part is seeing the looks on the faces of the kids when they connect with the world outside of NASH," Beck said.
Most recently, the group attended the Pitt Women's Basketball game in November, but the school year holds many more adventures in store, including trips to Urban Air, Fun Slides, and the Pittsburgh Zoo.
"The purpose of the trips is to push peer interactions with everyone involved," Beck said.
Best Buddies is a volunteer-based organization that started in 1989 with the goal of creating opportunities for those with intellectual and developmental disabilities (also known as IDD), along with providing support and raising awareness. Best Buddies International highlights "four mission pillars": One-to-One Friendships, Integrated Employment, Leadership Development, and Inclusive Living. The organization's mission is to end the isolation that roughly 200 million people with intellectual and developmental disabilities face.
Best Buddies at NA comprises not only IDD students but also "peer buddies," or students at NASH and NAI who feel a calling to make a difference in the lives of others.
"Our Best Buddies program proves that anyone can be friends, no matter their ability or disability," said Maya Denoma, whose Best Buddy is Annie Messer.
For Beck, the positive impact of the relationships in her club extend beyond the Special Education program.
"I think the peer buddies get as much out of Best Buddies as my students do," Beck said.
There are currently 103 total chapters in Pennsylvania involving 5,652 participants in middle schools, high schools, and colleges. Globally, there are 2,860 total chapters with over 100,000 total participants.
"
Our Best Buddies program proves that anyone can be friends, no matter their ability or disability."
— Maya Denoma, senior peer buddy
Along with various outings throughout the school year, Best Buddies attends multiple larger events where schools in the regional area come together. Each year in March, a "Buddy Ball" is held by Best Buddies Pennsylvania, and in April the group will head to Highmark Stadium for the Friendship Walk, which raises awareness and funds for inclusion, friendship, and job opportunities for people with intellectual and developmental disabilities.
Here at NASH later this month, Best Buddies will hold a Holiday Party where all students and staff involved in the program will partake in various holiday-themed activities.
While Best Buddies has impacted over a million people globally, it has also changed lives at NASH.
"Joining Best Buddies was one of the best decisions I have ever made," Maya Denoma, a senior who has been involved in Best Buddies since her sophomore year. "My buddy Annie always knows how to make me smile, tells the craziest jokes, and is the life of the party at any event."
Now in its eighth year at NASH, Best Buddies has established itself as a model of inclusivity and positive peer relations in the school.
"I absolutely love watching the friendships grow," Beck said. "Some of our pairs are in their fourth year together, which is really awesome."
About the Writer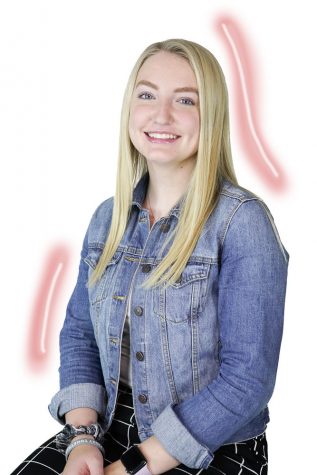 Carli Leonard, Staff Writer
Carli Leonard is a senior and returning writer to the NASH Uproar. Carli is one of the head captains for TigerThon 2020 and is also one of the Student...