Love Them Anyway
Renewed, Restored, Repurposed. SOZO takes root at NASH.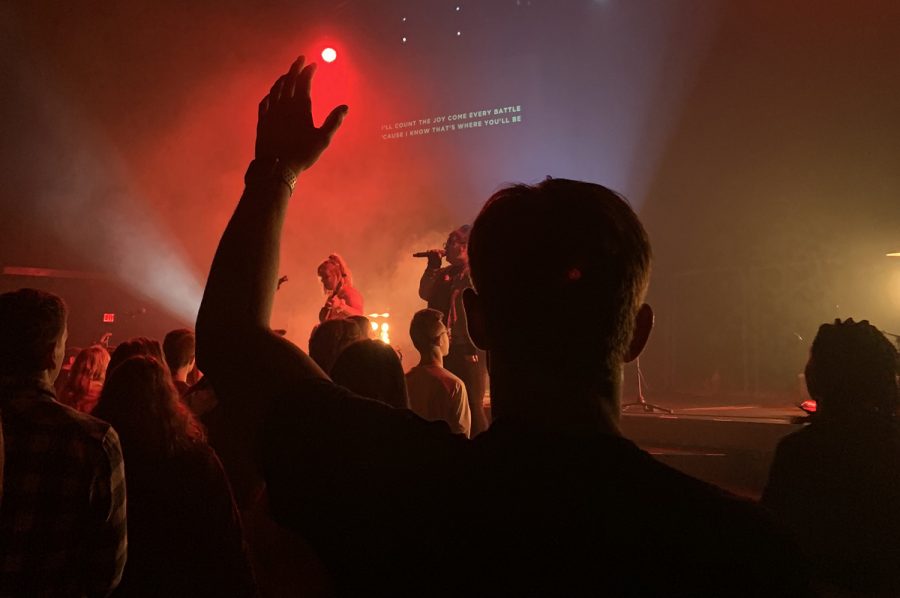 Amidst all of the uncertainty and doubt, something truly beautiful has emerged. Fear held me back from going all-in for long enough. I was reluctant to launch a Christian outreach in a school as diverse as North Allegheny until I received a major wake-up call.
I felt as though I had been underestimating God my whole life. This August, however, I traveled to the Dominican Republic on a mission trip that has eternally impacted me. Through this experience, my eyes were exposed to God's abundance, and what faith without limitations looks like.
My heart broke concerning what I witnessed. Amidst absolutely nothing, people remained remarkably joyful. On the first day, we traveled to a remote village. Hard labor was done, in addition to painting homes. As I walked down the dirt road, my hands were both grabbed by small children, entirely naked, uttering a foreign language. Their dirt-smeared faces peered up at me with bloated bellies and simple smiles. At that my heart shattered. I ached desperately to wrap them in my arms. I craved to rescue them from the impoverished life they were living. 
Surviving the day, I hunkered down on cracked cement steps and wrote in my journal. Feeling so utterly selfish and ungrateful, tears streamed down my face.
Another kid on the trip came over and sat down beside me. When he asked why I was crying, I divulged how guilty I felt. Here I live a life where I have a home and my own possessions. Mistakenly, I took these precious blessings for granted. Coming to the Dominican and observing the things I had that day, devastated me. Looking at me, he spoke words that hit hard.
"
Something beautiful is growing here, incomparably greater than any one individual can accomplish."
"I believe it is surprisingly natural to arrive down here, look around, and feel compassion," he said. "Hearts break at unsettling sights and encounters. But we should feel the exact same feeling while walking through our school halls. We can see physical brokenness in these places, but our halls are swelled with broken people existing in darkness who need the same light we traveled so far to bring." 
Luke 23:34 says, "Love them anyway." Though I felt absolutely and utterly unqualified to lead a Christian outreach back here at home, I knew God had been prompting my heart for a prolonged time.
During my junior year, the idea of starting SOZO NA crossed my mind; however, I was silenced by fear. A year later, I refused to allow my senior year to merely pass by. So I spoke to my youth pastor concerning the logistics of starting an outreach. Subsequently, a sponsor was required and, in time, was found. Coming off a summer high and set on fire for this club, I was elated and determined to love those who wandered the halls, regardless of backgrounds and histories. 
At my church, a North Allegheny alumni assisted me through the process. Walking me through every step in the lead-up to launch, she constantly encouraged the movement. A meeting was arranged with the principal to request a space to use and grant approval for posters.
When all of the logistics were secured, another challenge manifested. How do I get my peers to see the value of this initiative? How do I silence the fears of failure racing through my head? How do I mask how scared I am to declare my beliefs in public?
The initial meeting banked on the incentive of free waffle bowls to draw students through the doors — but then another challenge appeared. I was told that we were not able to advertise the club. Our posters had to remain vague to obey guidelines, plainly stating the club name and time. Due to certain — or, rather, many — restrictions, SOZO was largely unknown in the first few weeks.
For the introductory meeting, a few of my friends scavenged for students to attend. We were astounded to see a turnout of over twenty students piled in chairs to hear our message.  
Shocked and nervous that NASH's SOZO had finally taken shape, I delivered a message about joy. Having planned my talk for weeks, I surprised myself when I put my notes down and spoke off the cuff about my experiences. Nearing the end, I discovered peace bordering an excitement.
At the heart of this movement is a desire to heed Jesus' command to go into the world. Though addressing my peers about my beliefs is terrifying, I've come to see how profoundly important the experience can be.
Something beautiful is growing here, incomparably greater than any one individual can accomplish. If I ask myself those same questions from earlier, I find the answer to be located in Philippians 4:19, which says, "And my God will meet all your needs according to the riches of his glory in Christ Jesus." 
About the Contributor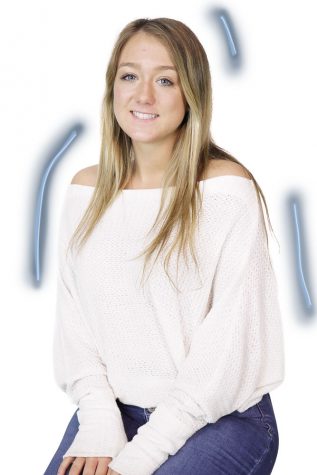 Hannah Ledrick, Staff Writer
Hannah Ledrick is a senior at North Allegheny, who is excited to be apart of the staff this year. She is apart of the NA Varsity Cheerleading team. In...