Merry Christmas?
What it's like not celebrating any of the winter holidays in America...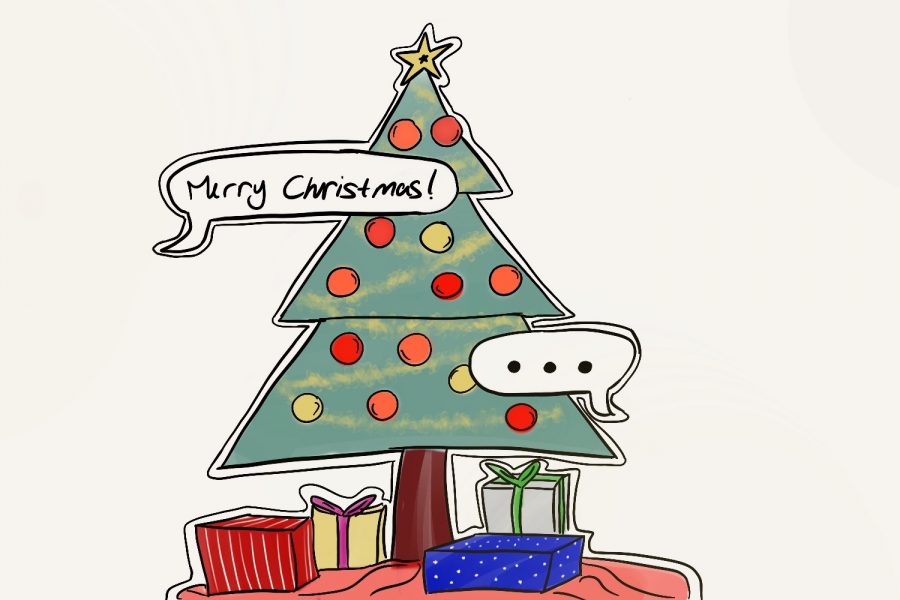 "Merry Christmas!"
"I don't celebrate Christmas."
"Oh… happy holidays?"
"Um…thanks, you too!"
This awkward conversation is one with which I'm well acquainted. When you live in a society where December revolves around Christmas and other winter holidays, it's kind of strange when you're one of the only kids in your class that doesn't celebrate them. 
I remember being in elementary school, spending the majority of December listening to songs about Rudolph the red-nosed reindeer, and making Santa crafts with cotton balls and paper plates. When I came back from school one day, I asked my mom what Christmas was, and why our teacher read us books about a white-bearded man sneaking into people's houses through their chimneys. She replied, "Oh honey, we don't celebrate Christmas." 
During this conversation, my mom told me how Santa, a character based on Father Noel (whom I had heard of), was not real. And as I was the "know it all" child I was back then, I was fully prepared to go to school the next day and tell my friends that Santa was just their parents. But, of course, my mom warned me that if I did this to my friends, their parents and my teacher would be sad that I ruined my friend's happy childhood.
So I ended up being that kid who snickered and laughed at all the Santa stories, not because I thought it was fun, but because I thought all my classmates were fools for believing that lie. That was probably the biggest satisfactions of being a child in America that didn't celebrate Christmas.  
Yet, at one point I remember actually being quite upset about not celebrating the holiday. This had to do with the fact that around that time of the year all my friends would talk about their Christmas wish lists and what they were going to ask from Santa. After the winter break, they'd all talk about what they ended up getting. For the most part, they got everything they wanted. Having parents who didn't get me every toy I wanted, I was sort of jealous of the fact that my friends would get an abundance of toys on Christmas. Realizing that not only me but also my siblings were upset about not getting presents, my parents started to get us presents on Eid. So twice a year when the two biggest holidays I actually celebrated rolled around, my mom would give my 2 siblings and I one toy each. It may not have been as spectacular as a Christmas present, but it sure made me happy. 
It seems to me that over time Christmas has become more than a religious holiday,  and is now considered an American holiday. Retail and television has completely transformed the holiday into an American tradition everyone celebrates. So, a lot of Americans, especially millennials, celebrate Christmas as a non-religious holiday. We are stormed with Christmas songs on the radio, holiday cups at Starbucks, and Christmas sales at every store. 
While everyone else gets in the holiday spirit, I don't. My family doesn't put up a tree, or hang lights up. We don't buy presents or prepare holiday meals. To me and quite a few students, Christmas time is just the time of the year where we can get a nice break from school. Oh, and the only time where I can buy a bunch of candy canes without looking strange.
About the Writer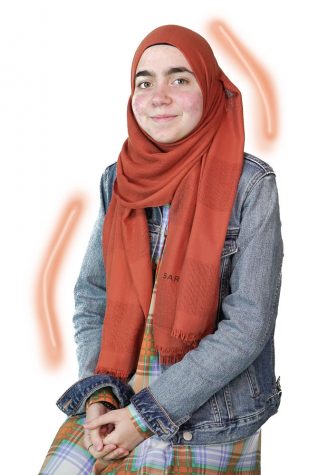 Betul Tuncer, Assignments Editor
Betul Tuncer is a senior on the NASH Uproar. In her free time she enjoys writing poems, listening to kpop and snacking on hot cheetos.