My Top 100 Albums of the Decade
Guest writer Sam Escourt offers his opinions on last decade's best musical releases
Sam Escourt, Guest Writer
January 6, 2020
The 2010s saw the emergence of hundreds upon hundreds of new artists at the start of the decade, many of which displayed impressive amounts of growth and perfection to their craft. As an avid music listener, plunging myself headfirst into this decade's musical releases has made me emerge a much more open-minded and willing person than I was before, especially because of the ease of the streaming age.
But enough about me. Without further ado, here are the artists and albums that defined the 2010s.
100. Future – Monster (2014)

Genre: Trap Rap/Pop Rap
Now personally I've always thought Future was a little overrated, but this album is his absolute peak. The production is hazy, trippy, and catchy all at the same time while featuring great performances from everyone involved.
99. Power Trip – Nightmare Logic (2017)

Genre: Thrash Metal/ Thrash Crossover
Grimy vocals, sticky riffs, blast beat drumming, and all-around exhilarating performances come together to deliver one of the catchiest and memorable thrash albums this decade.
98. Ab-Soul – Control System (2012)

Genre: Hip-hop/Abstract Hip-Hop
Ab-Soul is easily the most underrated rapper of the Top Dawg Ent. rap label and this album proves it. This record makes him stand tall against fellow artists on this label like Schoolboy Q, Kendrick Lamar, and SZA.
97. Everything Everything – Get to Heaven (2015)

Genre: Progressive Pop
The UK-based pop collective group Everything Everything brought together bright and bouncy instrumentation that has a great emphasis on grooves while still being surprisingly bleak and dismal lyrically.
96. Jon Hopkins – Immunity (2013)
Genre: Ambient Techno/EDM
Award-winning electronic music producer Jon Hopkins delivers one of the most atmospheric and texturally diverse records in the EDM realm. Driving rhythms and ethereal ambiance make this album great to stay focused while studying or doing homework.
95. Radiohead – A Moon Shaped Pool (2016)

Genre: Art Rock/Alternative
This is Radiohead at their softest and most subtle, but also at their heaviest. This album is incredibly easy on the ears but carries an unexplainable feeling of melancholy and moodiness with it.
94. Sophie – Oil of Every Pearls Un-Insides (2018)

Genre: Bubblegum Pop/Bubblegum Bass
This album sounds like it was manufactured and synthesized by a group of aliens observing humans from space and creating what they perceive to be music. It's something you have to try out if you don't believe me.
93. Algiers – The Underside of Power (2017)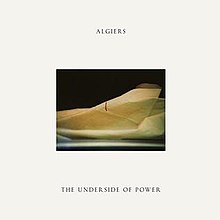 Genre: Alternative Punk/Post-Punk
The Southern American band Algiers' primary focus is challenging the capitalist state we live in with attitude and indignation. Backed by Gospel tinged Punk grooves and melodies, this record is the response to the corruption and crazed political landscape we live under.
92. Ariel Pink – Pom Pom (2014)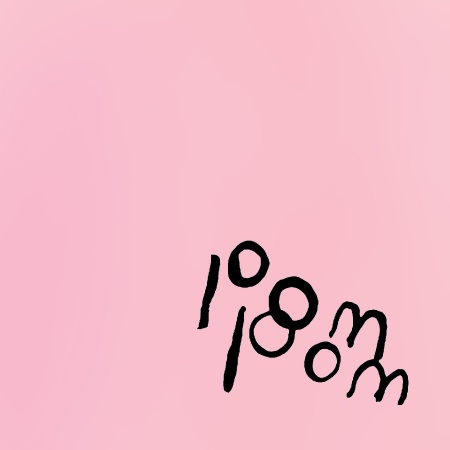 Genre: Psychedelic Pop
Pop music's biggest oddball, Ariel Pink, delivers his strongest set of material to date with this album. There are lots of wonky and wacked-out songs with a throwback 80s retro synth and ballad edge to them.
91. PUP – Morbid Stuff (2019)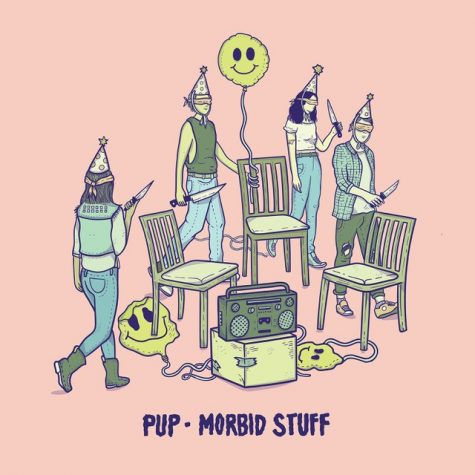 Genre: Pop Punk/Punk Rock
PUP really came through with some angsty, nihilistic, and overtly edgy pop-punk that I absolutely needed this year and I will need for years to come. This album features great harmonized shouted choruses and great interplay between band members that makes this record stand out in the pop-punk genre.
90. Kids See Ghosts – Kids See Ghosts (2018)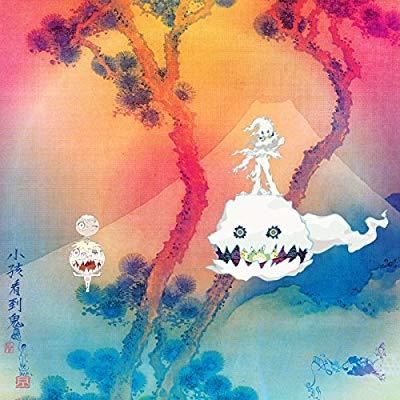 Genre: Psychedelic Rap
Kanye West and Kid Cudi delivered an album with some of their greatest collaborations to date during the 2018 GOOD Music album run. These two really bring out the absolute best in each other and Kid Cudi's vocals on this album are legitimately some of the best in his entire career.
89. Candy Claws – Ceres and Calypso in the Deep Time (2013)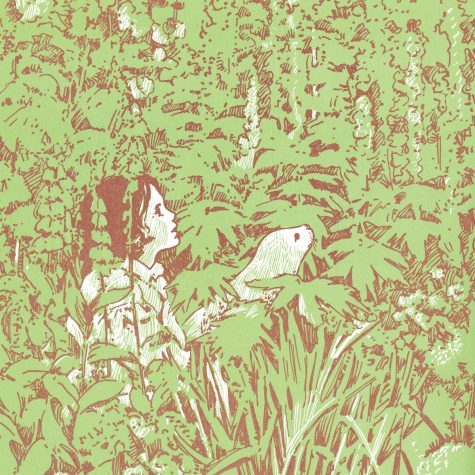 Genre: Shoegaze/Dream Pop
This is an essential album for anyone looking for music with pure happiness attached to it. It's like biting into the sweetest Georgia peach you've ever tasted.
88. The Pop Group – Citizen Zombie (2015)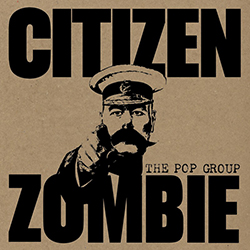 Genre: Post-Punk/New Wave
This is a comeback album that sets the standard for what comeback albums should be. It brings together fantastic grooves and incredibly catchy hooks for an experience that just sticks in the back of my head.
87. Flying Lotus – Cosmogramma (2010)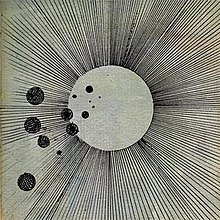 Genre: Instrumental Hip-Hop/Electronica
Creativity is what makes this album. The creativity of Flying Lotus and his immaculate beat making skills paired together make this a delight in the contemporary world of instrumental hip-hop.
86. Mick Jenkins – The Waters (2014)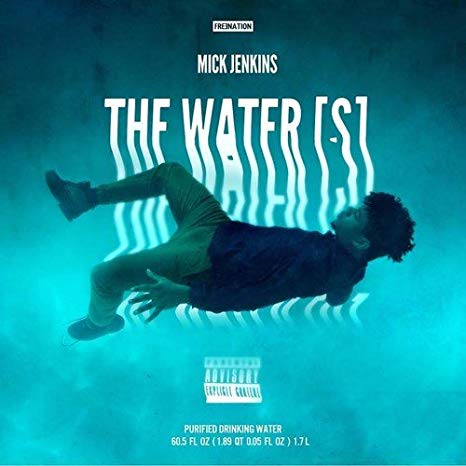 Genre: Hip-Hop
Chicago rapper Mick Jenkins came through with a pretty well fleshed out and thought-provoking album dealing with the concept of water. The production feels very watery itself and is incredibly chill to listen to.
85. Julia Holter – Have You In My Wilderness (2015)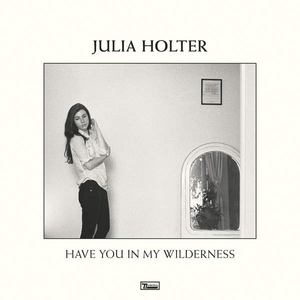 Genre: Dream Pop/Baroque Pop
A very gorgeous, endearing, and effervescent listen from Julia Holter. It's such a pretty album too, and very atmospheric as well.
84. Four Tet – There Is Love In You (2010)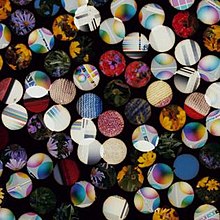 Genre: IDM/House Music
While this isn't quite dance music, it very much functions on that level and it brings about some very forward-thinking, sample-based music into the mix as well.
83. Denzel Curry – Ta13oo (2018)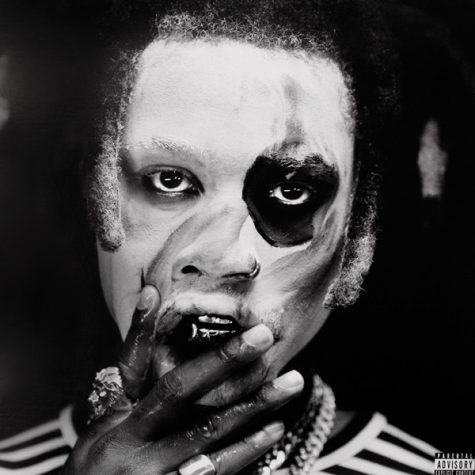 Genre: Hardcore Hip-Hop
This album just hits right where it needs to. While the concept of the record itself isn't very consistent and is pretty much all over the place, it's made up for by his best set of songs to date.
82. Childish Gambino – Awaken My Love (2016)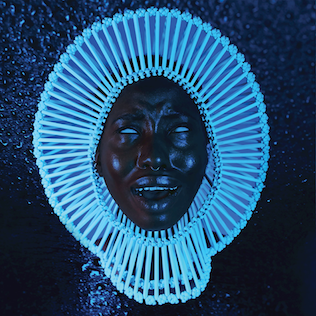 Genre: R&B/Soul/Funk
I absolutely love when an artists experiment. It's really exciting to witness an artist pushing themselves to explore new sound and song structures. Awaken My Love is a prime example of high-risk, high-reward music.
81. Kamasi Washington – The Epic (2015)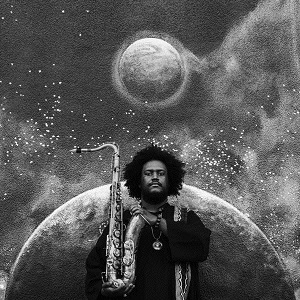 Genre: Jazz
The three-part, three-hour-long experience that is The Epic is aptly titled because it is a daunting task to tackle it all at once. Because it has this much music, I would recommend splitting it up between its three discs in order to best comprehend each track.
80. Deerhunter – Halcyon Digest (2010)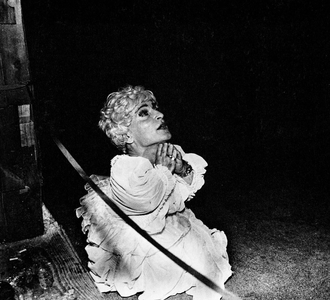 Genre: Experimental Rock/Psychedelic Pop
Halcyon Digest is all about musical discovery and seeing what would happen if certain things were implemented into a rock song. The exploration of sounds on this album adds up to the best of results for this band.
79. La Dispute – Wildlife (2011)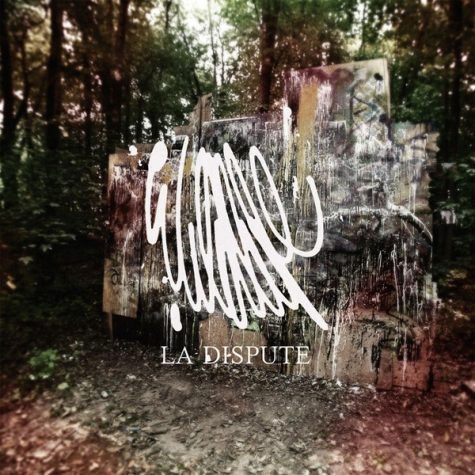 Genre: Post-Hardcore
Let me start off by saying that the guitar and drum mix sounds fantastic on this album. The lyricism and imagery are so vivid and lifelike while coming off as incredibly dark and intense. The 'screamo' vocals top it all off for a wild ride of an album.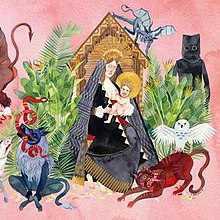 78. Father John Misty – I Love You Honeybear (2015)
Genre: Indie Folk/Indie Rock
Father John Misty makes this album as romantic as he possibly can while simultaneously making it as snarky and tongue-n-cheek as he can. This combo makes for some incredibly funny songs that are backed up with instrumentation so sweet and sugary that it makes for the perfect juxtaposition.
77. Sybyr – Anti-World (2016)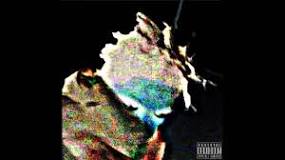 Genre: Experimental Trap
This is a ridiculously overlooked and slept on album that has some of the best trap songs I've heard all decade. If you're looking for moody, trippy, and autotuned bangers, get on this.
76. Tyler The Creator – Igor (2019)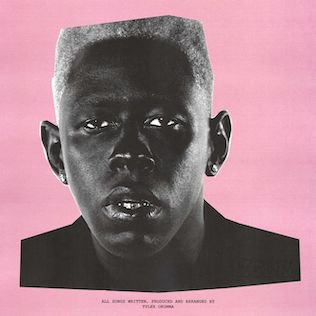 Genre: Experimental Hip-Hop/Soul music
Tyler The Creator is a great example of an artist who has shown significant growth over the span of his career this decade. This album is barely even a rap project and sees him diving into musical territory that is reminiscent of 70s Soul Train artists.
75. Chance the Rapper – Acid Rap (2013)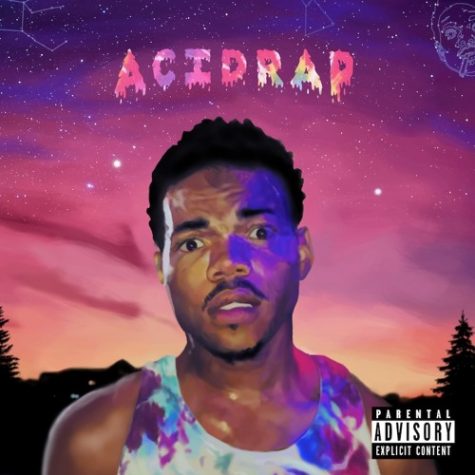 Genre: Hip-hop/Jazz Rap
This mixtape is a staple in Chance's career and something I doubt he is going to top in the future. The personal, telling stories told in the lyrics combined with great production and a solid set of features instantly make this one of the best mixtapes of the decade.
74. Battles – Gloss Drop (2011)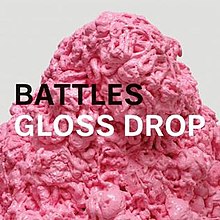 Genre: Experimental Rock/Electronic Rock
Battles created a fun, wacky, and quirky rock album with great interplay between bandmates and killer features on a good chunk of these tracks. Also, the drum mixing and mastering on display here sounds so good it's almost unnatural how good it sounds.
73. Richard Dawson – 2020 (2019)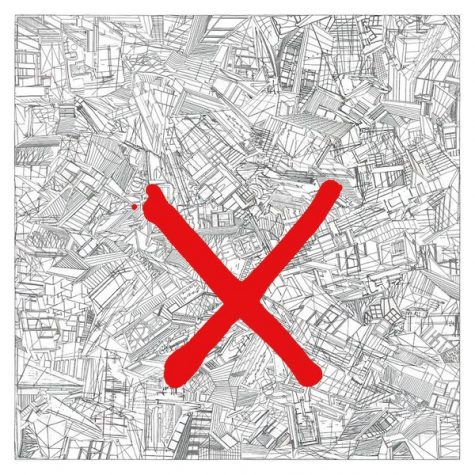 Genre: Alternative Indie
Richard Dawson takes the middle-aged folk sound he's well known for and gives it a modern twist. The lyrics are about the state of the average person in this modern world and sound incredibly detailed and relatable.
72. Run The Jewels – Run The Jewels 3 (2016)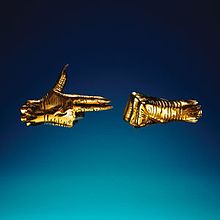 Genre: Alternative hip-hop
This is Run the Jewels' most ambitious album to date, balancing bangers with some more introspective tracks and great one-liners.
71. Injury Reserve – Floss (2016)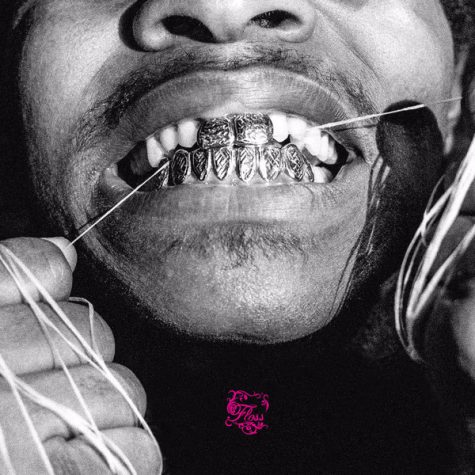 Genre: Hip-hop/Rap
This trio from Phoenix released Floss, one of the best mixtapes of the decade. It features great verses with catchy hooks and has Parker Corey doing some excellent production for these tracks as well.
70. Perfume Genius – No Shape (2017)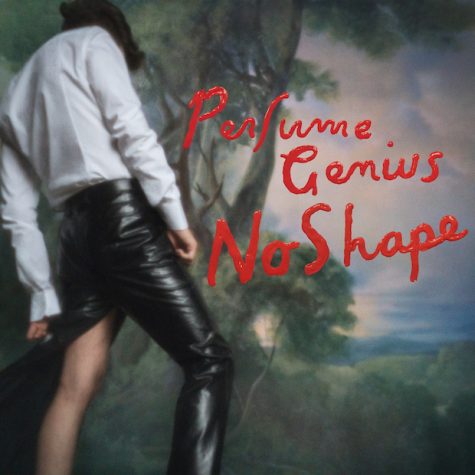 Genre: Art Pop/Baroque Pop
Mike Hadreas created one of the most stunning and heavenly pieces of pop music with this album. There are so many explosions of sound every single time I hear it. It's like a massive burst of color coming to soothe my ears.
69. Xiu Xiu – Plays The Music Of Twin Peaks (2016)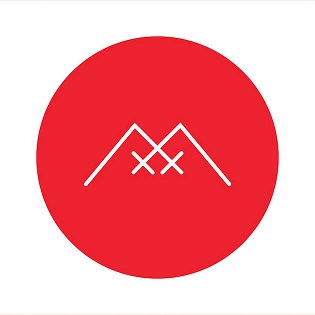 Genre: Alternative Post-Punk/Ambient
While this is just a covers album, Xiu Xiu still brings plenty of variety on these tracks and really makes these Twin Peaks songs their own. They do it while still keeping David Lynch's vision in mind, not overstepping their boundaries, and going with the typical Xiu Xiu sound.
68. Danny Brown – ¿uknowhatimsayin? (2019)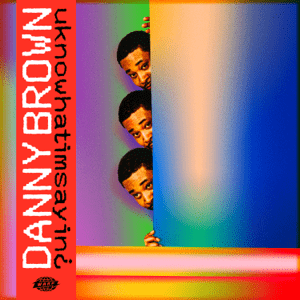 Genre: Hip-hop/Jazz Rap
At first, my reaction to this project was "it's just another solid Danny Brown album", but, the more I listened to it, I realized it's ridiculously consistent and far more consistent than most rap albums released this decade.
67. Travis Scott – Rodeo (2015)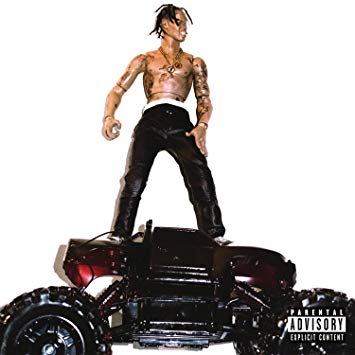 Genre: Trap/Pop Rap
Travis Scott took the low down and dirty Atlanta trap sound that we hear so prevalently and took a very artsy approach to it. A lot of the songs here are very lengthy and ambitious with various beat switches and changeups that have a high pay off.
66. Nails – You Will Never Be One Of Us (2016)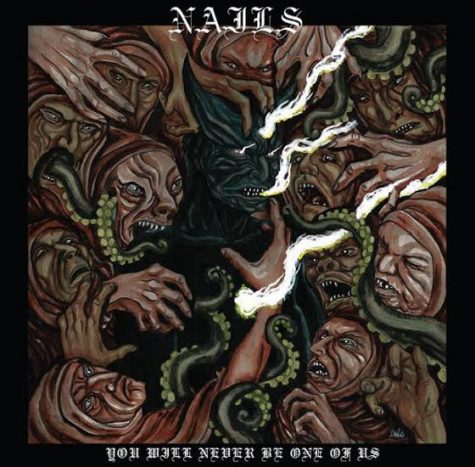 Genre: Metalcore/Powerviolence/Hardcore Punk
One of the heaviest bands on the planet absolutely pulverizes your eardrums for 21 minutes. The sheer power and brutality of the music on display here as well as the lyrics make this something that I can only describe as 'sonic terrorism'.
65. Open Mike Eagle – Brick Body Kids Still Daydream (2017)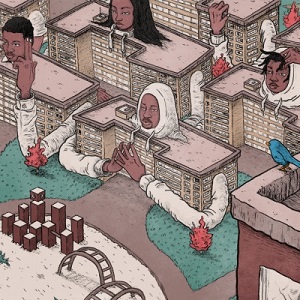 Genre: Underground hip-hop
Open Mike Eagle recounts his memories and experiences from the Robert Taylor Homes in Chicago, where he used to live. This record encapsulated the daydreams of kids from homes through the use of very beautiful and vivid concepts.
64. Deakin – Sleep Cycle (2016)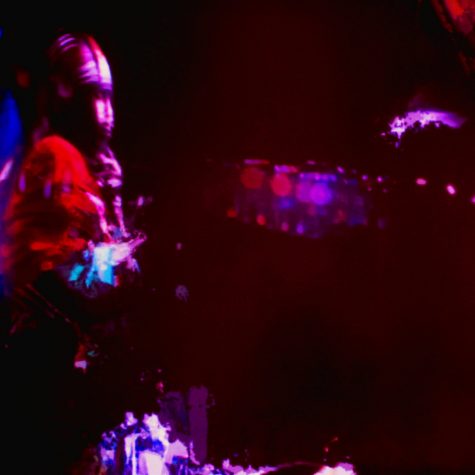 Genre: Psychedelic Pop/Rock
Animal Collective's most infrequent member, Deakin, released an album that is significantly better than any release by Animal Collective this decade. Deakin is confident when he sings, even though he may not have the best singing voice, and ultimately creates an enigmatic sound.
63. Deafheaven – Sunbather (2013)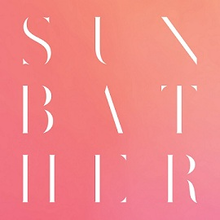 Genre: Black Metal/Shoegaze
Sunbather is probably the most well known Blackgaze album in recent memory. There's a good reason for that. This album's songs are very ambitious and lengthy with intense, shrieked vocals, climaxes, and buildups.
62. JPEGMAFIA – All My Heroes Are Cornballs (2019)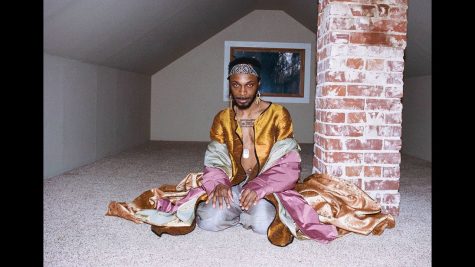 Genre: Experimental hip-hop
There are two themes JPEGMAFIA seems to play with throughout this album: being a thot, and guns. The way this album plays out and how he deals with these concepts it's like a South Park episode unfolding right before my eyes.
61. Anderson .Paak – Malibu (2016)
Genre: R&B/Hip-hop/Neo-Soul
Anderson .Paak's major-label debut sees him trying his hand at a myriad of different genres, which he does very well. There are so many catchy tunes all over this project and the way Paak expresses himself in this record makes me come back for more again and again.
60. Death Grips – Bottomless Pit (2016)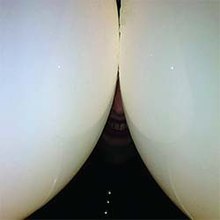 Genre: Experimental hip-hop/Industrial Rock
This is Death Grips' victory lap in album form. Even after releasing so many great projects, they still came through with yet another exceptional release to add to their discography. This album is abrupt, punchy, and hard-hitting.
59. Playboi Carti – Die Lit (2018)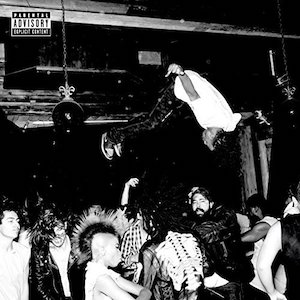 Genre: Trap Music/Pop Rap
This album is so fun and addicting. Carti's adlibs really seal the deal for this being one of my favorite trap projects ever. I can't ever recall a time where I wasn't in the mood for this album.
58. FKA Twigs – LP1 (2014)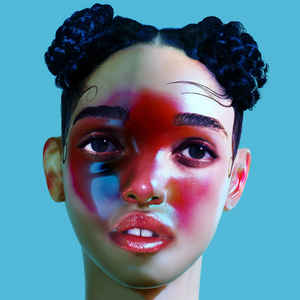 Genre: Alternative R&b/Trip-hop
FKA Twigs is one of the most enigmatic singers in the industry because of the breathy, hushed vocals and some of the lushest, richest production stylings I've ever heard. This album is sexy, but in a very subtle, teasing way that's extremely touching and heartfelt strangely enough.
57. Freddie Gibbs and Madlib – Bandana (2019)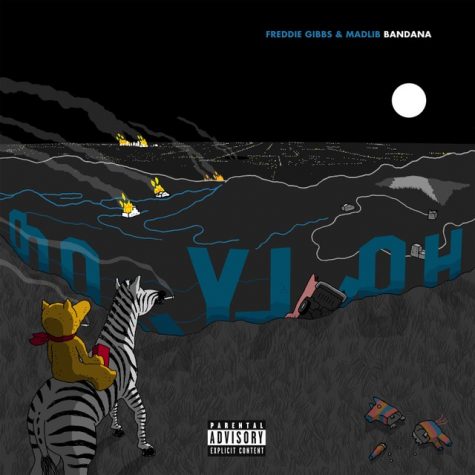 Genre: Hip-hop/Gangsta Rap
Freddie Gibbs and Madlib struck gold a second time when they created Bandana. Madlib's production is killer as always, although you can't really expect a bad beat from Madlib at this point, and Freddie Gibbs brings more of that grimy, down and dirty gangsta persona that I love.
56. Fiona Apple –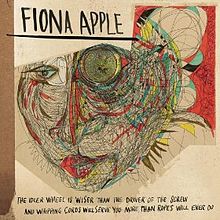 The Idler Wheel Is Wiser Than The Driver Of The Screw And Whipping Cords Will Serve You More Than Ropes Will Ever Do (2012)
Genre: Pop Balladry/Singer-Songwriter
This album is a series of very personal, acoustic piano ballads. She goes through the album exploring different emotions and her struggle to be in control.
55. Earl Sweatshirt – Some Rap Songs (2018)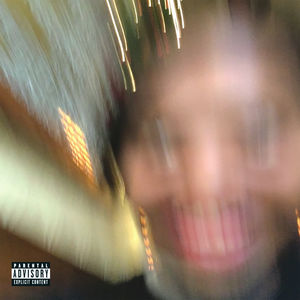 Genre: Lo-fi hip-hop
Earl Sweatshirt is only 24, but his experience, newfound maturity, and life in the music industry have me compelled in the only 25-minute runtime of this album. The album is about Earl coming to terms with his father's death and reflecting on his own very secluded lifestyle.
54. Car Seat Headrest – Twin Fantasy (2018)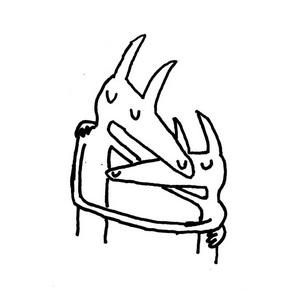 Genre: Lo-fi Indie Rock
Yes, this is a remastered album, but the mixes on this thing make this record improve tenfold when you notice the difference between Mirror to Mirror (2011) and this new one. This band has a high-strung cult following on sites like 4chan and Reddit that lead to this albums success.
53. Clipping – Splendor & Misery (2016)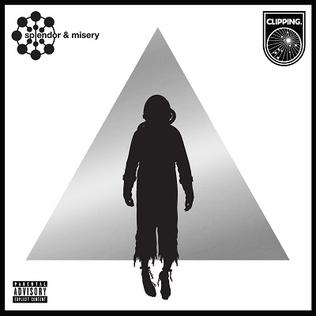 Genre: Experimental hip-hop/Glitch-hop
Clipping is the brainchild of producers William Hutson, Jonathan Snipes, and MC Daveed Digs, who you may recognize from the Hamilton broadway soundtrack. However, this album is extremely different in that it is a slave space odyssey in which a ship containing one last sole survivor falls in love with him.
52. black midi – Schlagenheim (2019)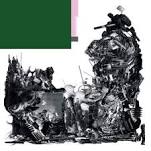 Genre: Math Rock/Alternative Rock
black midi have a bright future ahead of them because this debut left a stark impression on me. The vocals are so strange and off-kilter and the instrumentation is loose and chaotic while still somehow having a very methodical structure.
51. Armand Hammer – Race Music (2013)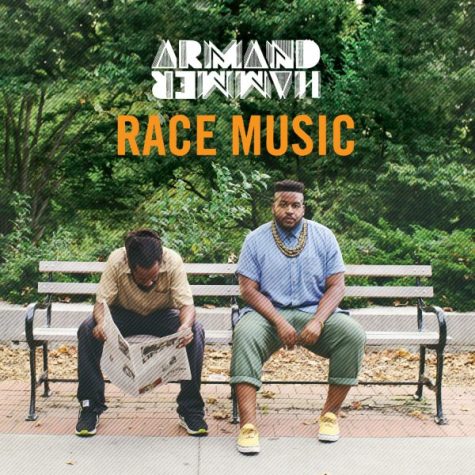 Genre: Underground hip-hop
I have always had a liking for artists with something to say or that tell a profound story. With Armand Hammer, the underground rap duo from New York, it's one short story after another from track to track.
50. Kanye West – My Beautiful Dark Twisted Fantasy (2010)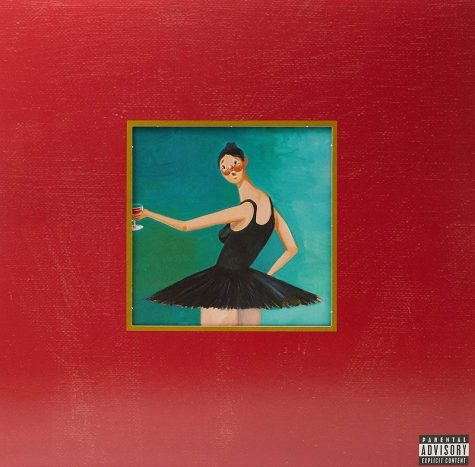 Genre: Hip-Hop
Kanye's little outburst at the 2009 VMAs really paid off for him because it allowed him to release what many consider to be his magnum opus. The importance of this album within his discography cannot be understated because it literally gave him a restart button in the music industry and even further solidified him as one of the most interesting cases in music today.
49. FKA Twigs – Magdalene (2019)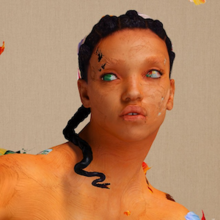 Genre: Alternative R&b/Art Pop
FKA Twigs finds her power in vulnerability on this album, which I'm sure was her intent. Twigs' vocal range has improved significantly on this album and is probably the best it has been on any record or EP she has.
48. Shabazz Palaces – Black Up (2011)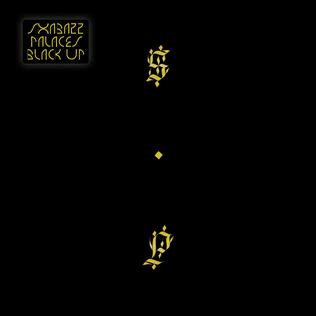 Genre: Abstract Hip-Hop
Shabazz Palaces is a very thought-provoking duo that drops a lot of lyrical jewels. The instrumentals are extremely minimal and have a middle eastern flair to them, making this album sound mystifying.
47. Julia Holter – Aviary (2018)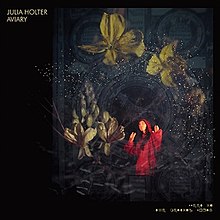 Genre: Ambient Pop
Julia Holter really set her ambition as high as she possibly could on this sprawling 90-minute album. The atmosphere on this record is unlike any I've really experienced before and I feel like I'm transported to the place on the cover; a sprawling, labyrinthine aviary you can get lost in.
46. A Tribe Called Quest – We Got It From Here… Thank You 4 Your Service (2016)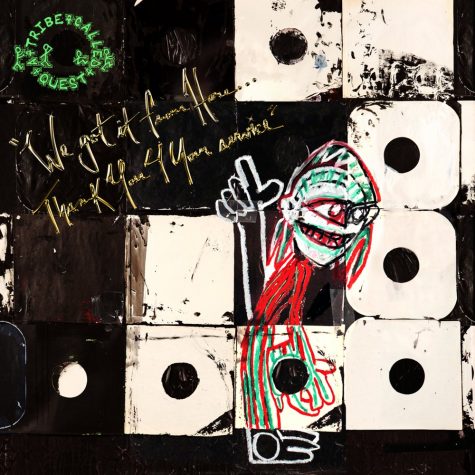 Genre: Jazz Rap/Boom Bap
A Tribe Called Quest's final sendoff album before they retired was one of epic proportions. This album manages to preserve their sound from the 90s that made them so special without sounding dated and also by bringing on the flag bearers for the new generation.
45. Run The Jewels – Run The Jewels 2 (2014)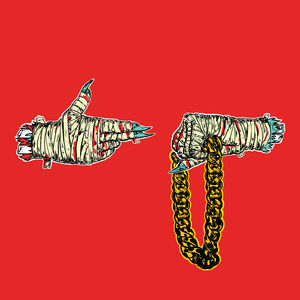 Genre: Alternative Hip-Hop
Killer Mike and El-P are one of the most unlikely pairings in hip-hop today, but that doesn't mean they don't have chemistry. The way these two play off of each other is instantly memorable and El-P brings synth-heavy production with solid variety to the table.
44. Ghost – Meliora (2015)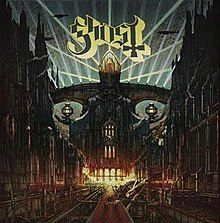 Genre: Heavy Metal
Ghost gets a lot of flack from metal elitists for not being heavy or crushing enough, but at the end of the day, you can't deny how well written and composed this album is. The mixes on this album are some of the best I've ever heard — thanks to Klas Ahlund. Every instrument is crisp and clear, making it an extraordinary metal performance.
43. Swans – The Glowing Man (2016)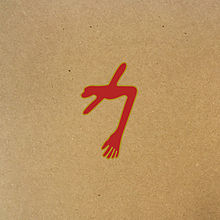 Genre: Post-Rock/Experimental Rock
This is the final installment in Swans' two-hour post-rock trilogy this decade. It has a very different feeling than the previous two, while still basing its foundation off of them. This album is a lot more ambient and meditative than most albums in the Swans discography. While it may be the weakest of the three, it's still a fantastic listen.
42. Car Seat Headrest – Teens Of Denial (2016)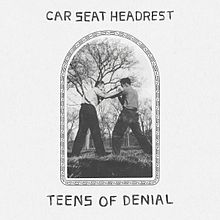 Genre: Indie Rock/Alt-Rock
The funny, heartwarming, and endearing stories of self-deprecation on this album make this the most relatable record on this list. This album captures what it truly means to be a teenager and the struggles of adolescent life.
41. Big K.R.I.T – 4eva Is A Mighty Long Time (2017)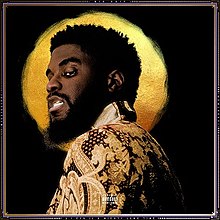 Genre: Hip-Hop/Rap
Big K.R.I.Ts ambitions paid off when he released this 90-minute double album. He retells tales of the South and its force within the rap industry, his own struggles during his rise to fame, and creates some tracks simply jam to.
40. Titus Andronicus – The Monitor (2010)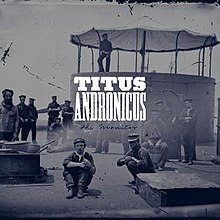 Genre: Indie Rock/Punk Rock
This album is loosely based on events during the Civil War. I say loosely because the concept isn't too watertight with various tracks bouncing from topic to topic. Even so, it still makes for an interesting record to follow along to.
39. Death Grips – The Powers That B (2015)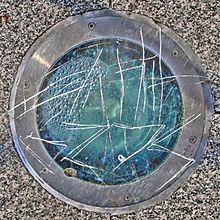 Genre: Experimental Hip-Hop/Punk Rock/Noise Rock
With another double album, Death Grips present themselves at their most chaotic and hardcore. The first disc is a very glitchy and unconventional approach to beat making while the second half is their most rock-oriented sets of songs to date, making a highly contrasting album.
38. Queens of the Stone Age – …Like Clockwork (2013)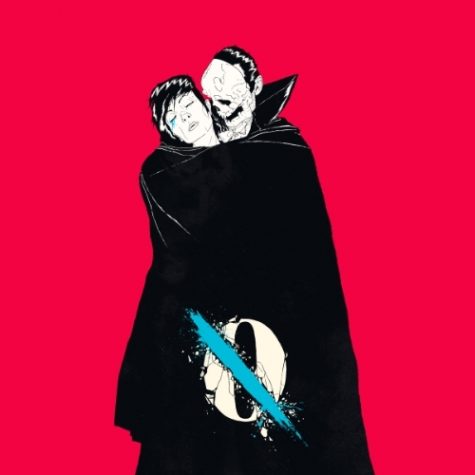 Genre: Alternative Rock
Queens of the Stone Age brings together an album that is heavy, but fairly accessible and easy to get into. This makes sense as it's the band's moodiest and most toned down album in their discography, leading into unexplored territory.
37. Xiu Xiu – Girl With Basket Of Fruit (2019)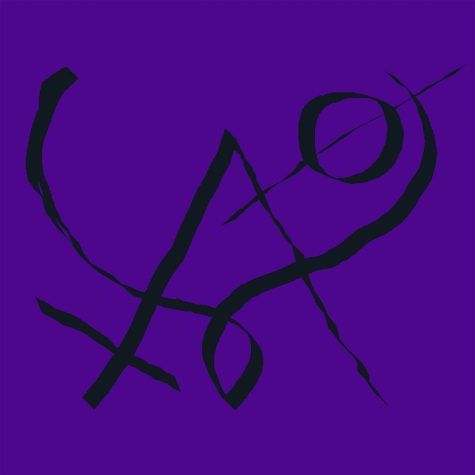 Genre: Experimental Rock/Post-Industrial
Humans, by nature, are pattern-seeking animals. In Girl With Basket Of Fruit, Xiu Xiu exploits that nature, leaving the listener jarred and confused. Some of the songs are just an incoherent mess that makes no sense, while others are very direct and dismal featuring some of the band's most harrowing set of songs to date.
36. Gorillaz – Plastic Beach (2010)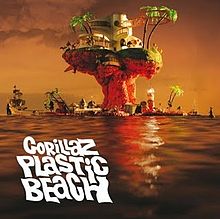 Genre: Synth-Pop/Hip-Hop/Funk
Damon Albarne and company utilize the power of collaboration to make this album flow perfectly all the way through. Each feature serves a distinct purpose and everyone comes together to make a statement about the dangers of single-use plastics and the mess we've created for ourselves.
35. Beach House – Bloom (2012)
Genre: Dream Pop/Art Pop
Beach House's Bloom puts all its emphasis on melodies and choruses to create some of the richest and most beautiful tones I've heard in pop music. It does all of this without sacrificing its songwriting and musicianship, making it a stellar pop album.
34. Behemoth – The Satanist (2014)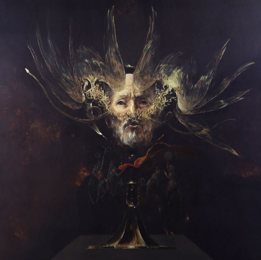 Genre: Blackened Death Metal
What a crushing, dark, heavy, and brooding listen this album is. It's so filthy to listen, to and I absolutely love it. The instrumentation on this album is pretty varied for a metal album featuring things like acoustic guitar, horns, and keyboards all added into the mix in order to pack the hardest punch it can.
33. Iceage – Plowing Into The Field Of Love (2014)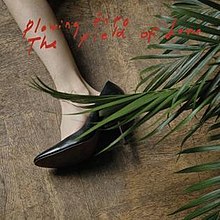 Genre: Post-Punk/Art-Punk
Iceage makes a bold and brash statement for all the world to witness bringing some fast-paced and high-octane tracks to complement their unapologetic attitude. They are from Denmark and, considering that English is their second language, the lyricism and songwriting ability is better than most American songwriters nowadays.
32. Beach House – Depression Cherry (2015)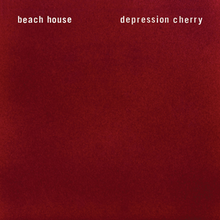 Genre: Dream Pop/Art Pop
This album is aptly titled because it hits right where it hurts. Backed by stunning instrumentation and some of the richest guitar tones I've heard, Depression Cherry is a staple in the Beach House discography.
31. Brockhampton – Saturation Trilogy (2017)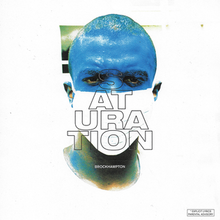 Genre: Alternative Rap/Pop Rap
They say that success doesn't happen overnight, but for Brockhampton, that's exactly what happened. Brockhampton captured lightning in a bottle with this series of albums and it's highly unlikely we'll see a supergroup like them break out anytime soon.
30. Xiu Xiu – Angel Guts: Red Classroom (2014)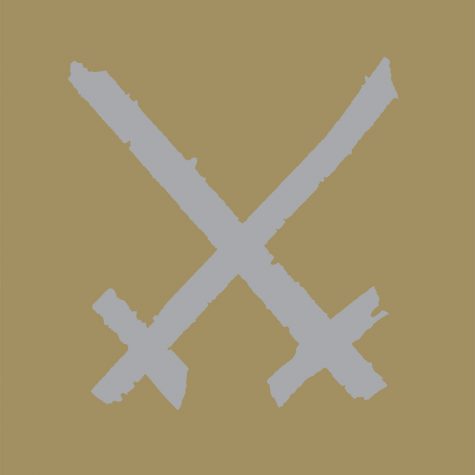 Genre: Experimental Post-Punk/Post-Pop
Angel Guts brings the most variety of any Xiu Xiu record through songs that are so odd and off-kilter that they're hard to wrap your head around. The material on this thing is so out there at this point that it can't be quantified to simply one genre.
29. Slauson Malone – A Quiet Farwell 2016-2018 (2019)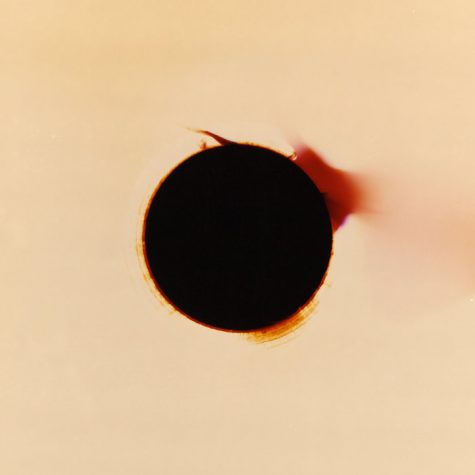 Genre: Experimental Hip-Hop/Sound Collage/Glitch-Hop
There's something about this album that reverberates with me on so many levels through only the power of sound. Malone's fears and doubts about the earth's future are reflected in the music with beautiful lo-fi production.
28. JPEGMAFIA – Veteran (2018)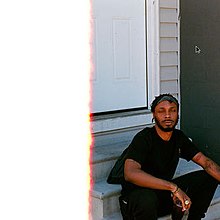 Genre: Experimental Hip-Hop/Post-Trap
JPEGMAFIA signifies a change that is sure to come in the rap industry in the next decade. This change is what I would like to call Post-Trap and it's a style I believe to be very prevalent on this album. It comes off sounding very glitchy, but still maintains a trap kind of style.
27. Clarence Clarity – No Now (2015)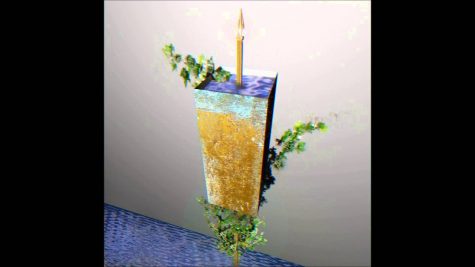 Genre: Experimental Pop/Post-Pop
This album contains some of the weirdest and wildest songs, but also some of the catchiest songs I've ever heard at the same time. Every time I listen to it, I hear something new, giving it exceedingly high replayability.
26. Richard Dawson – Peasant (2017)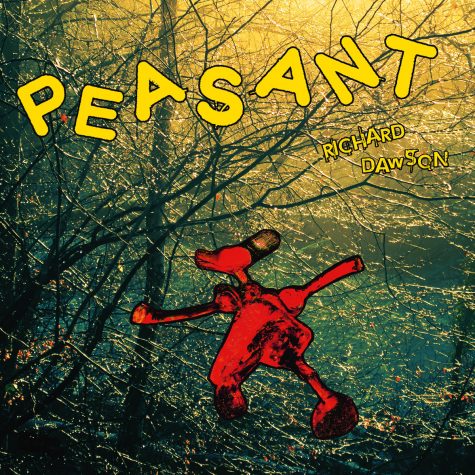 Genre: Avant-Folk/Indie-Folk
Richard Dawson's folk music is very jittery and frantic. This album features aggressively plucked strings and frenetic instrumentation that is still oddly accessible. Each song is written from the perspective of a fictional character in the Kingdom of Bryneich from the years 400 to 600 CE, thus matching the music itself pretty appropriately.
25. Tyler The Creator – Flower Boy (2017)
Genre: Hip-hop/Pop Rap
I did not expect to be this impressed by a Tyler the Creator album, but it did not disappoint. Every aspect of Tyler's music improves tenfold on this album. So much of the music stuck with me instantaneously and the serene atmosphere on display being purely euphoric to listen to.
24. Clipping – There Existed An Addiction To Blood (2019)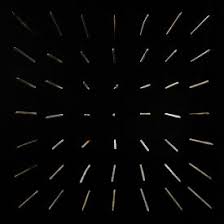 Experimental Hip-Hop/Horrorcore
Clipping returned from a three-year hiatus with an album made just for Halloween. Clipping aims to be as fear-inducing as they can be on this album and it pays off with some of their darkest song topics ever.
23. Freddie Gibbs and Madlib – Piñata (2014)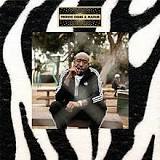 Genre: Hip-Hop/Gangsta Rap
An excellent hip-hop album that calls back to its forefathers with great old school samples and beat breaks that, to be honest, are some of Madlibs' best since Madvilliany. Freddie Gibbs plays the low down and grimy gangsta role on this album, but it's extremely compelling the way he puts this walk of life into words.
22. Kendrick Lamar – Good Kid, M.A.A.D City (2012)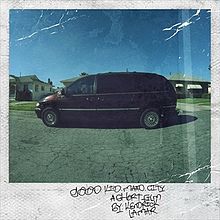 Genre: Abstract Hip-Hop
In the liner notes, Kendrick Lamar calls this album a short film. That's a perfect description because the concept of this record plays out as naturally as a movie. Kendrick's struggle to rise above the harsh conditions of his hometown, Compton, and become a good person is covered with immense and immaculate detail.
21. Mount Eerie – A Crow Looked At Me (2017)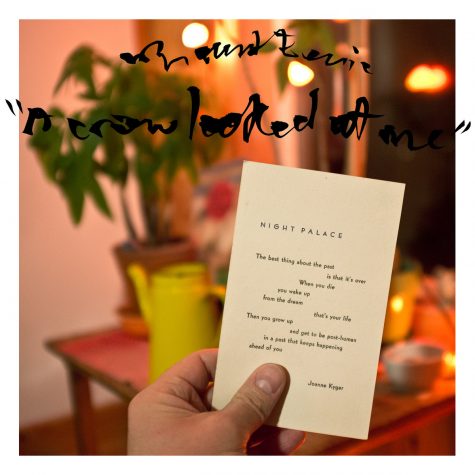 Genre: Folk/Neo-Folk
This is a rare instance in which the context surrounding the music is more important than the substance of the music itself. Phil Elvrum details his struggle to overcome his wife's passing through this album. Every line cuts into your heart like a knife and it is legitimately impossible to not bawl like a baby when I listen to this. That makes it hard to return to, but still incredible to listen to.
20. Tim Hecker – Virgins (2013)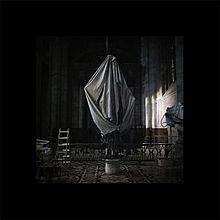 Genre: Ambient Music/Drone
I never knew that sound could be this powerful until I heard this album. Every track instantly grabs your attention and it's absolutely breathtaking how Tim Hecker extracts emotions on this record.
19. Swans – The Seer (2012)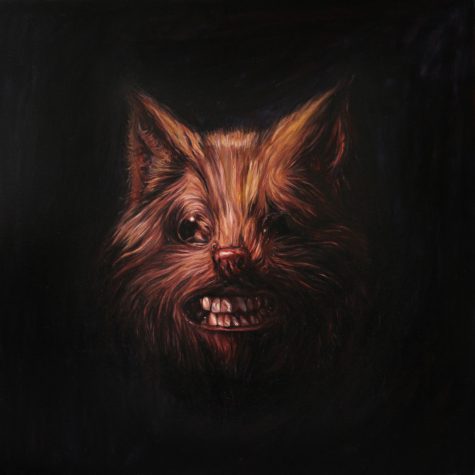 Genre: Post-Rock/Noise Rock
This is a cinematic musical experience that enraptures you in its atmosphere and refuses to let go until it's over. You legitimately forget about everything around you when you hear this album and I can't recommend it enough.
18. Lingua Ignota – Caligula (2019)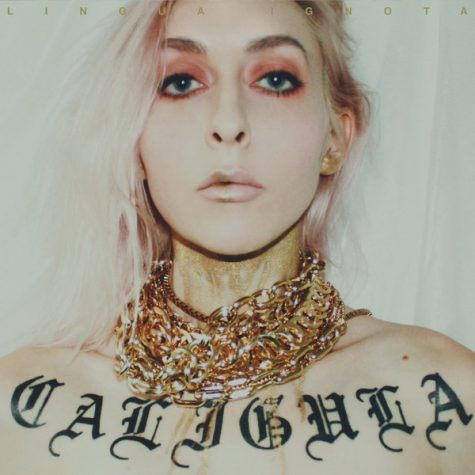 Genre: Neoclassical Darkwave
Caligula reflects upon past abusive relationships and heartbreak, a pretty common lyrical theme to touch upon, but the way it's presented and executed makes it an album of biblical proportions with instrumentation to match.
17. Frank Ocean – Blonde (2016)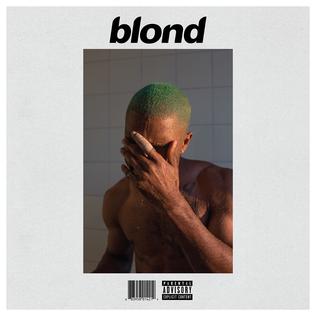 Genre: R&B/Alternative Pop
Frank Ocean was able to fully find his voice on this album and significantly improve as a songwriter. Beautiful production, beautiful vocals, and touching experiences from Frank make this album a heavenly experience.
16. Sun Kil Moon – Benji (2014)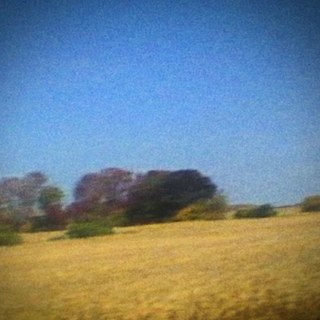 Genre: Indie Folk/Folk Rock
Most artists would whittle down their lyrics to a simple metaphor or theme that we could relate to, but Mark Kozelek makes sure to explain in great detail exactly what is happening in each scenario. Whether it's the time of day or the weather, his lyricism borders on spoken word with beautiful backing instrumentation.
15. Liturgy – H.A.Q.Q (2019)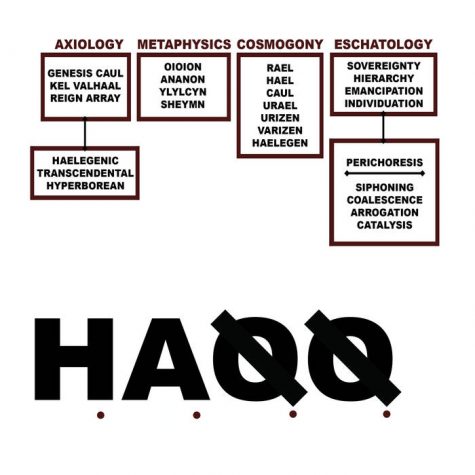 Genre: Transcendental Black Metal
Liturgy is the masterminded metal project of Hunter-Hunt-Hendrix. He often explores the concepts of theology in his music. The music on this album is like Sunbather on steroids. It is so crushing and powerful and the crescendos are enormous in proportion.
14. Matana Roberts – Coin Coin Chapter Four: Memphis (2019)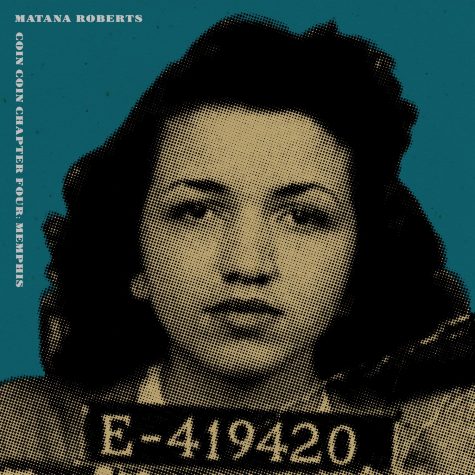 Genre: Avant-Garde Jazz
Saxophonist and composer, Mantana Roberts, weaves together a story about a young girl in the midst of the KKK's emergence. The jazz compositions are wild and unpredictable with bone-chilling lyricism and storytelling to match.
13. David Bowie – Blackstar (2016)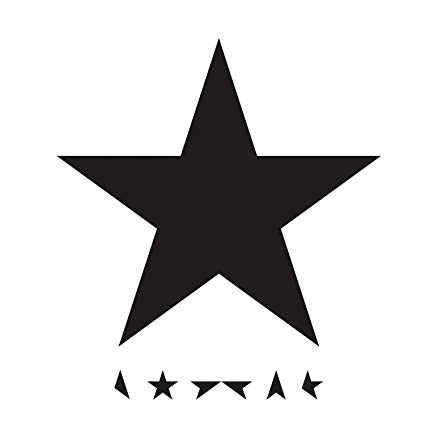 Genre: Alt-Rock/Alt-Pop
David Bowie comes face to face with death on his final album, reflecting on his career and the people surrounding him whose death will affect them. It's such a fantastic sendoff to his career and the legacy he has left behind. It's a pretty powerful album to end one's career on.
12. Death Grips – The Money Store (2012)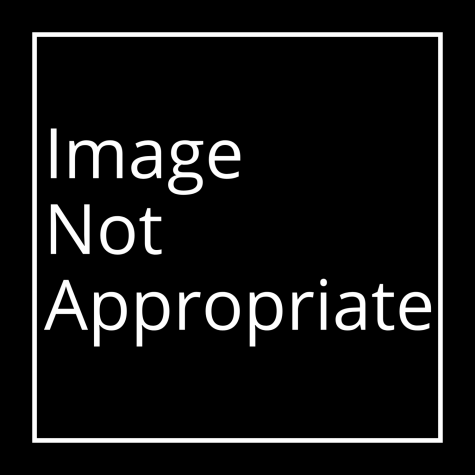 Genre: Experimental Hip-Hop/Glitch-Hop
This album truly is a benchmark in musical history. The music industry was shaken to the core when Death Grips released their most critically acclaimed album. There was, and still is, a lot of excitement for this album and for good reason. Death Grips paved an entirely new lane for hip-hop music with the release of this album.
11. Altar Of Plagues – Teethed Glory And Injury (2013)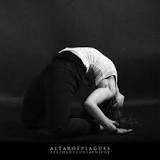 Genre: Experimental Black Metal/Progressive Black Metal
It is such a shame that this band broke up after the release of this album because they brought together my favorite metal album of the decade with some of the most varied instrumentation I've heard in Black Metal. The wretched vocals, shouts, and howls are nothing short of bone-chilling. Plus, the band plays with some electronic drum machines and ambient soundscapes bringing them together with typical Black Metal blast beats and tremolo guitars.
10. Danny Brown – Atrocity Exhibition (2016)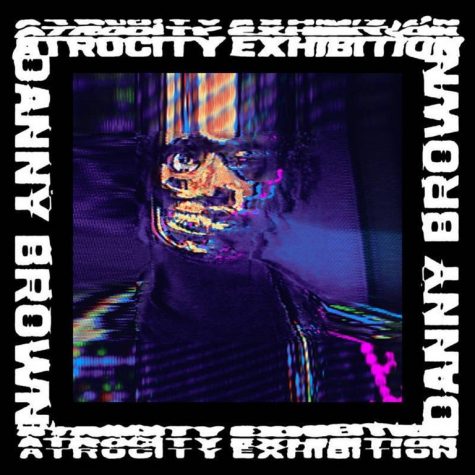 Genre: Experimental Hip-Hop
Danny Brown openly admits to his struggle with addiction and the use of drugs as a coping mechanism. It's complemented by some of the strangest rap instrumentals I've ever listened to. No other rapper would even dare to rap over these beats. They're something that only Danny could rap over because of his cadence and use of his voice.
9. Matana Roberts – Coin Coin Chapter One: Gens de Couleur Libres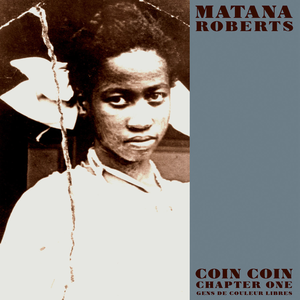 Genre: Avant-Garde Jazz
Chapter One of Matana Roberts' 12 chapter series focuses on the very beginning of Africans coming to America and the start of the slave trade. Its primary goal is to make you uncomfortable by being as intense as it possibly can be. I mean, there are points where she's just screaming her lungs out. It's paired with this frenetic jazz style make it simply superb.
8. Father John Misty – Pure Comedy (2017)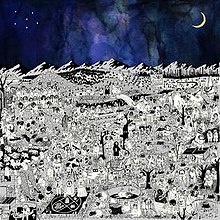 Genre: Indie Folk/Indie Rock
Pure Comedy can best be viewed as a diss track towards humanity and how peculiar the human condition is itself. Many people consider Father John Misty to be pretentious because of this but Misty himself is very self-aware of himself and how he handles these topics making it a pretty interesting two-sided coin.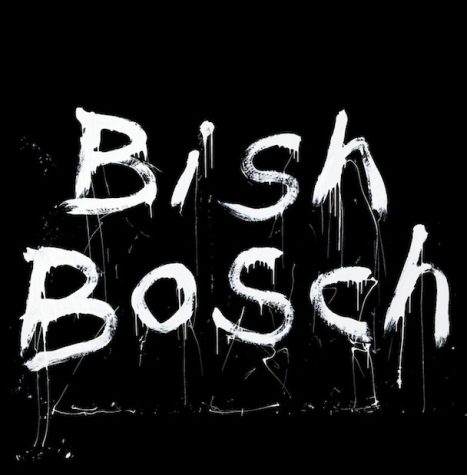 7. Scott Walker – Bish Bosh (2012)
Genre: Unknown
Scott Walker departed this world, leaving us with his strangest and most freakish album to date. This album is so inexplicable and unconventional it simply cannot be confined to just one genre of music. It truly is its own beast.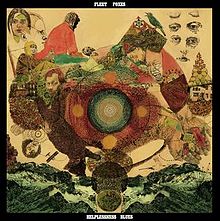 6. Fleet Foxes – Helplessness Blues (2011)
Genre: Indie Folk/Chamber Folk/Progressive Folk
Helplessness Blues is the best folk album of the decade and one of the best folk albums of all time. I've never felt so connected to a piece of music before since this thing combines rustic and woody instrumental tones, sentimental lyrics, and gargantuan vocal harmonies.
5. Clipping – CLPPNG (2014)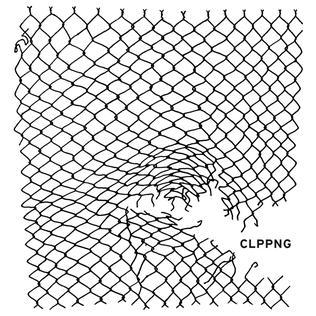 Genre: Experimental Hip-Hop/Noise Music
Clipping becomes so much more than just a hip-hop group, they become pure genius on this (almost) self-titled album. The way noise music is combined with typical hip-hop musical tropes is absolutely insane and Daveed Diggs solidifies himself on this album as legitimately one of the greatest lyricists of all time. I dare you to challenge that.
4. Death Grips – Exmilitary (2011)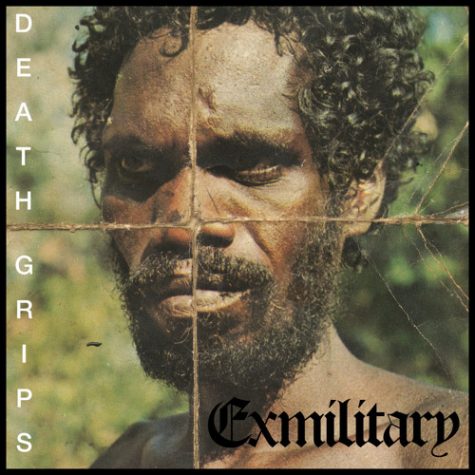 Genre: Experimental hip-hop/Rap Rock
This is Death Grips peak as far as I'm concerned. There is not a single bad or underwhelming track on this entire album. I even return to the shorter instrumental cuts on this record as much as every other song. Death Grips views humanity at its absolute worst and hateful and the lyrics exemplify this.
3. Kendrick Lamar – To Pimp A Butterfly (2015)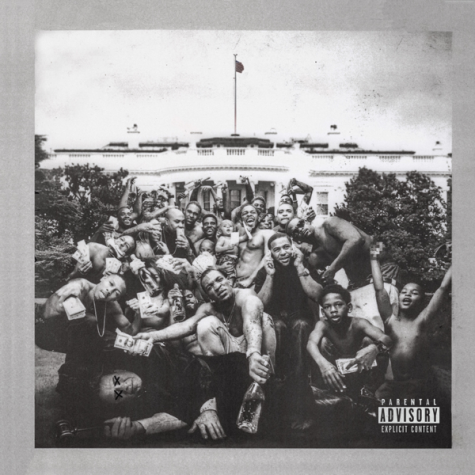 Genre: Abstract hip-hop/Jazz Rap
Kendrick Lamar shatters boundaries and preconceived notions of what hip-hop should be by releasing an album that eliminates the stereotypes of the genre. He rises above all other rappers and most artists for that matter to create a piece of music that is the most ambitious album of his day and age.
2. Daughters – You Won't Get What You Want (2018)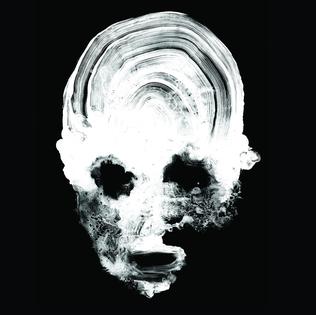 Genre: Noise-Rock/Industrial Rock/No-Wave
You Won't Get What You Want exploits humanity's most primal instincts and locks onto them with a ferocity I've seen no other album do. This is easily the most horrifying and harrowing album of the decade because it triggers one's fight or flight instincts with an unbridled intensity no other album is capable of doing.
1. Swans – To Be Kind (2014)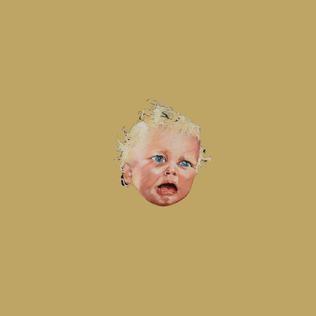 Genre: Post-Rock/Experimental Rock/Drone Rock
Apologies for the AP English reference, but To Be Kind truly is the Moby Dick of albums released this decade. This is the definition of transcendental music and listening to it feels like you're in another state of consciousness or being. I know that makes it sound really pretentious, but no other album deserves this high of an honor. The lyrical themes, while they may be simple, are as gargantuan as the music itself. It all comes together for a two-hour long experience that ends itself with the musical equivalent of the world coming to an end. Please just do yourself a service and listen to this album. You will not regret it.