Bah Humbug or Holly Jolly?
Maria and Maggie discuss their opposing views on the holiday season.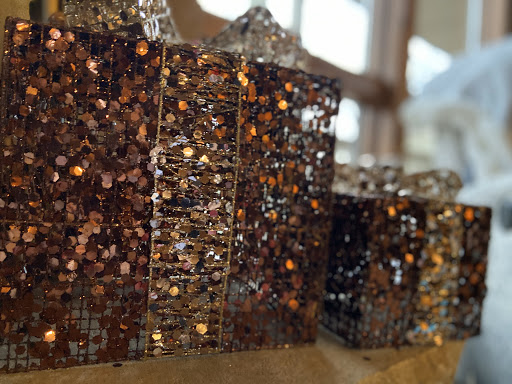 Maria: So, Maggie, I hear that you have trouble getting into the Christmas spirit, why is that?
Maggie: Well, Maria, while I do love celebrating Christmas, like spending time with family, exchanging gifts, and all the rest, I just don't see why everyone goes crazy for it every year! 
Maria: See I'm the opposite. As soon as November 1st rolls around I blast the holiday radio stations in my car and set up my Christmas tree.
Maggie: My issue is that every year it's the same: the same songs, same movies, same traditions. There never seems to be anything new and exciting to look forward to!
Maria: The new songs and movies are what I look forward to each year. Just this year, the Jonas Brothers and Taylor Swift both dropped brand new Christmas songs that I think are amazing. There are also always new covers of popular songs, for example, last year, John Legend and Kelly Clarkson did a cover of "Baby It's Cold Outside."
Maggie: You see, this is what I refer to as the Christmas song dilemma; I love the classic renditions of songs, like Bing Crosby's "White Christmas", and Eartha Kitt's "Santa Baby", but many of the new recordings take away from the magic of the original. All I hear on the radio is the same song, just sung by a new person every time. However, some artists try to write entirely new Christmas songs that just never live up to the standards that the older ones set. Thus, it makes it hard for me to listen to anything around Christmas time!
Maria: I disagree completely! I love the new Jonas Brothers' song "You Make Everyday Feel Like it's Christmas" and Mariah Carey really wrote a classic with "All I Want for Christmas is You." I also feel that with every cover comes a new twist to the song. There are endless covers of "Baby It's Cold Outside" but the one with Idina Menzel and Michael Bublé is completely different than the original by Frank Loesser.
Maggie: I do agree that there are some perfectly enjoyable reproductions of older songs, but it all feels too repetitive. Just like songs, the traditions we have repeat year after year become mundane and face little change, if any at all. It's hard to get into the Christmas spirit every December if everything I have to look forward to has already happened in the exact same fashion just the year before.
Maria: I understand where you are coming from that you already know whats going to happen, but that is only to an extent. In my family, every holiday season a different household hosts everyone, and we go exchange gifts before the actual Christmas day. It is always hectic, crazy and never the same, which gives us something new to look forward to. I also feel that the traditions are what help me get into the spirit. To know that I have festive activities to look forward to helps me get into the Christmas spirit.
Maggie: The craziness of the holiday season also dampens my Christmas spirit a bit. Everyone is always in a rush to get things done in time. Whether it be putting up the boxes of festive decorations, purchasing plane tickets to a relative's house, or buying gifts for every family member, something always needs to be done. Beginning right after Thanksgiving, people become animals whenever they see a shopping mall or store displaying a "Holiday Sale" sign in their window. Additionally, traffic becomes a nightmare, and it becomes extremely overwhelming for me almost immediately after the chaos begins.
Maria: See, I find the chaos as part of the fun. I enjoy the feeling of time running out as I search for the perfect Christmas gift for my mom or as I maneuver my way through the crowded mall the week before Christmas. It makes me happy to see people stressing about what to get each other because it restores my faith that people care about one another and want to get them things they think they will like, not just a scarf from target but something they will thoroughly enjoy.
Maggie: I understand where you are coming from, and I love how passionate you are about Christmas. Though we differ on levels of holiday spirit, I think we both can agree that the Christmas season really is a great time. With people spreading kindness out of the good of their hearts all month long, there is always a reason to enjoy the holidays.
About the Contributors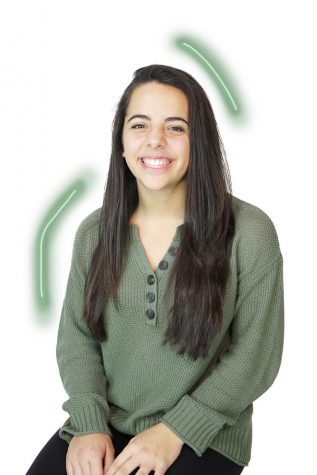 Maria Cima, Director of Podcasts
Maria Cima is a senior at NASH and on her third year as a staff writer for the school newspaper. As well as writing for the Uproar, she is also a captain...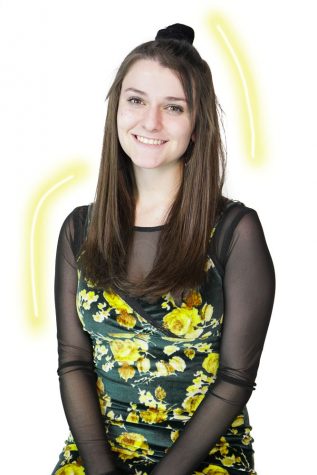 Magdalena Laughrey, Staff Writer
Magdalena Laughrey, a junior in high school this year, is an avid writer in and out of school.