Gimme a Break
The upcoming 16-day winter vacation is the longest in memory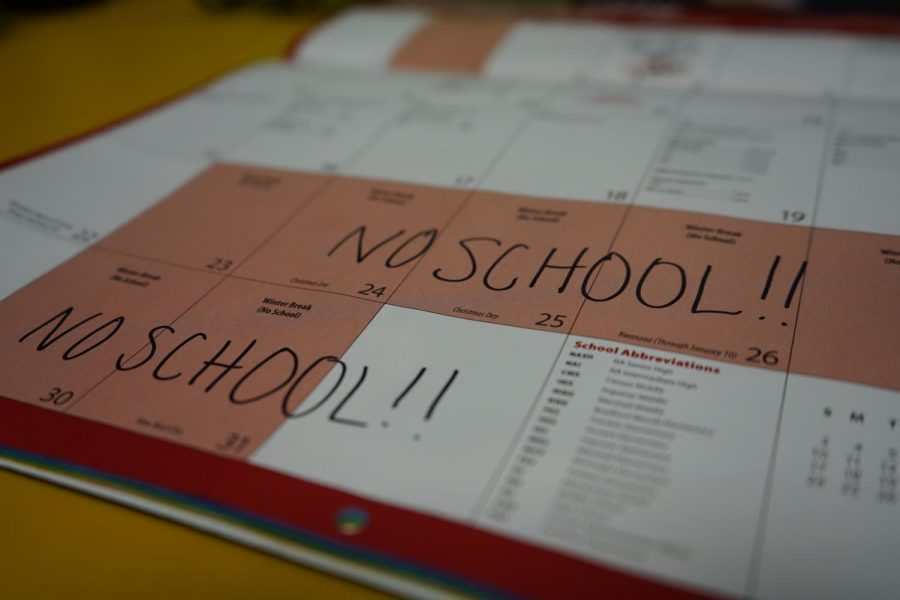 Winter break is a special time of year every student looks forward to, especially after the preceding week full of midterms, homework, and projects.  Not only is it a nice mid-year pause from the hustle and bustle of school and extracurriculars, but many exciting seasonal holidays fall during winter break, like Christmas, Hanukkah, and Kwanzaa.
But this year the break is extra-special.
North Allegheny's 2019-20 winter break is a massive 16 days long, one of the longest winter breaks the District has ever seen. For comparison, last year's winter break was 11 days long, and the winter break during the year before that was just 10 days long. 
So how did winter break get to be so long this year?
The Uproar spoke to Mrs. Melissa Friez, the Assistant Superintendent of Secondary Education at North Allegheny, for a comment on the matter.
"Due to New Year's being on a Wednesday, it was a great opportunity to extend the winter break by two days, rather than bringing students and staff back for two days," Friez said. "This year is not typical and we cannot guarantee the same type of break in the future. We hope that everyone has a safe, restful and fun time with family and friends."
Many NA students and teachers alike are stoked about the extra time off and have made unique plans for this extra-long winter break, such as trips.
"I'm going on vacation to Naples, Florida, with my parents and my two younger siblings," junior Kate Dunaway said. "I'm leaving on Christmas Eve and coming back on New Year's Day. I'm pretty excited, because this year's winter break is actually long enough to fit in a full vacation."
Various faculty members are taking exciting vacations as well.
"We are taking our family to England for Christmas," said English teacher Mrs. Morris. "We're going to see some soccer, go to some cool museums, things like that."
Morris added, jokingly, "It's going to be pretty low-key."
The majority of NA students and faculty are staying in town for winter break for varying reasons.
The NA Swim Team has important training scheduled during winter break, which begins the day after Christmas.
Senior captain Sydney Monteparte explained, "It's nice to get off from school, but we're going to be doing some serious training over break. It's hard, because we know everyone else gets to sleep in and see their family, but we have to go through long hours of difficult practice."
However, according to Monteparte, the end justifies the means.
"It's all in preparation for the WPIAL Championship in March, so it'll be worth it in the end," she said. "We also have a travel meet at Bucknell University towards the end of the break."
Some have much simpler plans: spending time with friends and family, eating, and most importantly, sleeping.
"I'm probably going to spend a lot of my break with my friends and family," junior Mia Dudek said. "Maybe we will go out to eat. Also, I can't wait to sleep in. I really need to catch up on sleep."
Whatever their plans may be, both NASH students and staff are thrilled to sink into a winter break the length of which they may not see again.
About the Writer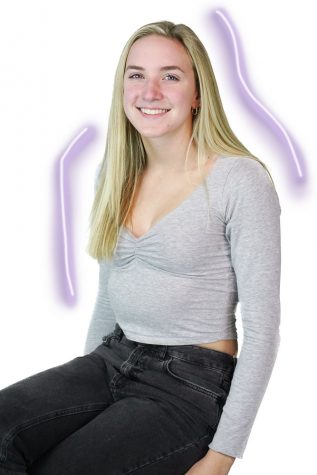 Lily Courville, Staff Writer
Lily is currently a junior at North Allegheny. This is her second year writing for newspaper staff. She swims for the North Allegheny Swimming and Diving...