Out with the Old and in with the New
Just in time for the new year, the stadium lights in Newman Stadium are getting replaced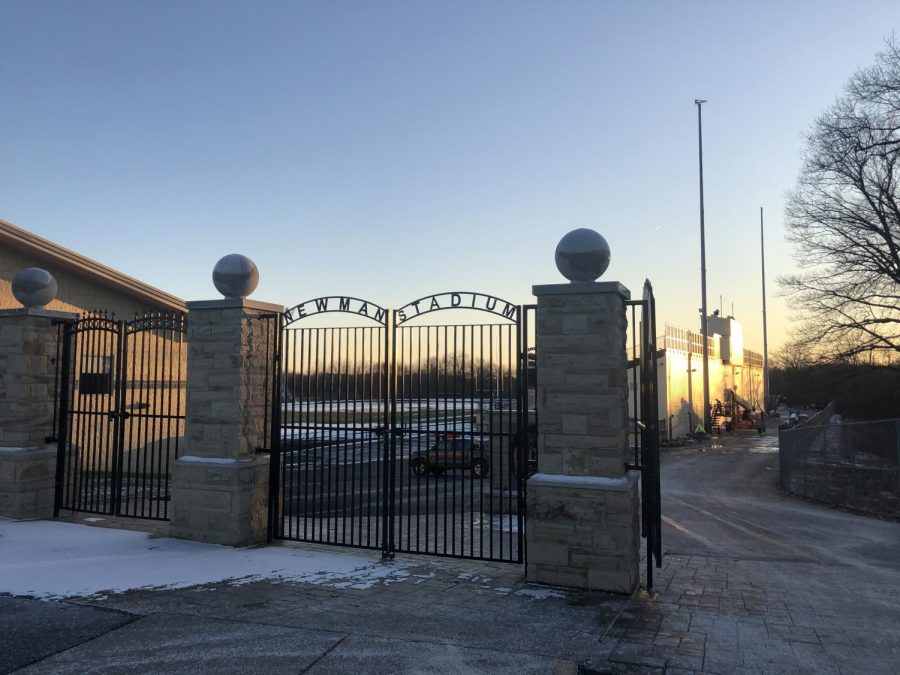 For the past two weeks, gym classes have been unable to go down to the Baierl Center and enjoy the rock climbing unit. The reason why students could not, and still cannot, go down was because the stadium lights are being replaced. 
Mr. Bozzuto explained why they decided to replace the lights. "Over time you have to replace the lights and will experience a number of lights burning out," he said. "This system that we have right now is very old, and we are upgrading to LED lights."
The stadium will benefit from installing new LED lights. "It's going to provide better lighting and be more uniform," Bozzuto said. "There's a number of shadows that appear on the field which these lights will eliminate. It'll be a good quality system and, hopefully, this will be a little safer — not that it wasn't safe before. It's just an upgrade from what we had, and we were able to get a great price for an LED system."
While new stadium lights are a great addition and will make watching sporting events in Newman Stadium easier to watch, the construction has affected student's gym classes. For the past two weeks, students in the rock climbing unit have not been able to go into the stadium and make use of the climbing walls under the bleachers.
Mrs. Roman's gym classes were supposed to be rock climbing, but have been stuck at NASH while the lights are being replaced. "Dr. Kreider notified us last week with the news that our classes would not be able to go down to the climbing wall due to the lights having to be replaced," Roman said. "At first, we were told that it would be finished Dec 13th and then received news that everything will be ready December 17th. From December 4th until now, we have been unable to teach our curriculum." The finish date for the replacement lights has now been moved until after we come back from break. 
With classes unable to go to the rock wall, there have been some adjustments to what the students are doing in class right now. "We actually do not go to the Baierl Center, but rather the climbing wall which is under the home side stadium steps," Mrs. Roman explained. "Each teach has been doing it a little differently, but we have focused on keeping our students active and/or learning more about climbing. Students have been active in the weight room doing workouts that will make them stronger for climbing while some have chosen to investigate an aspect of climbing that interests them and complete a project or presentation."
It has been a challenge for the gym teachers to rearrange their schedules and keep the kids active while they wait to go back into the Baierl Center. Not only is it hard for the teachers, but the students are disappointed that they are missing out on one of the favorite units. 
Junior Nancy Wilkins expressed how much she misses being able to rock climb. "It's been very tedious. Mrs. Roman has been trying her best to incorporate skills that we can use once we get back, but it's honestly really frustrating that we've been unable to go to the wall for two weeks," she said. "They also won't give us a solid date for when we will be able to go back down. Rock climbing's been really fun and everyone likes it, but now we've missed so many classes that we won't be able to really climb until the very end of the semester."
"The situation is weird because you can tell the teacher is stressed since we need to take the unit and pass the section to graduate," senior Abby Hofstetter explained. "However, I also like it because we don't have to walk all the way to Newman Stadium to get to the rock climbing wall."
Hopefully after break, the students in the rock climbing unit will be back to regularly scheduled classes and everyone will finally be able to enjoy the new LED lights during different sporting events.
About the Writer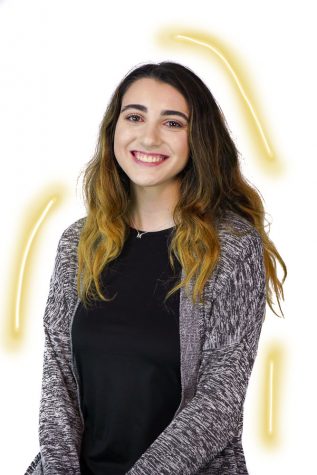 Melina Tripoli, Staff Writer
Melina is a senior at NASH and is a majorette for the North Allegheny marching band. In her free time she loves to read, write, draw, and watch way too...