Titanic Sets Sail
Well into their rehearsals, the cast, pit, and crew of Titanic the Musical eagerly await the show's opening in early March.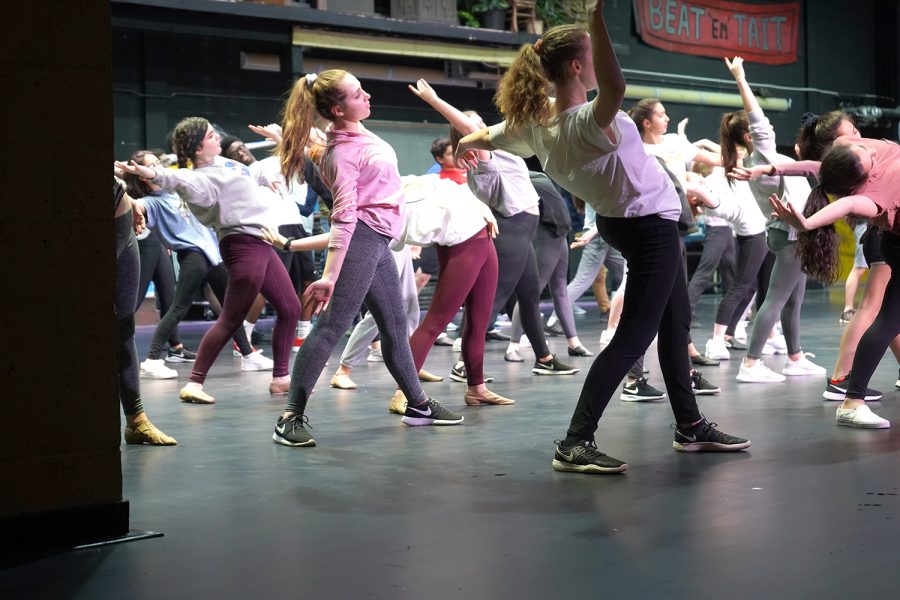 This year's high school musical, Titanic, is well underway as the cast and pit have started rehearsals. Both the cast and pit include grades 9-12, each with a group of 70 strong. After last year's Good News, the returning cast, crew, and pit members are coming back for something new and different. Titanic is considered to be a drama, and North Allegheny has not done a drama in countless years. 
"This show is new to me and I always love learning a new show," Orchestra Director Sarah Lavelle said. "I've enjoyed listening to the music over the past few months as I've been preparing for rehearsals. It's gorgeous music."
Artistic Director Bob Tozier has high hopes this year's musical and believes it will do very well.
"People should look forward to how gorgeous the music is this year," Tozier said. "It really is a stunning show like no other. I truly think this music is already and will be absolutely gorgeous." In a way this show could be a tribute to what happened to this boat so many years ago.
For lead Zach Brennan, who performed in last year's Good News, this year is a completely different experience.
"Titanic kind of incorporates everything into one show," Brennan said. "The show and the music are not separate. Music comes as the show goes on. Good News, however, was more of like a play with music throughout it." This year's show is something new for North Allegheny. A serious drama like Titanic itself can be very difficult to portray because of the music itself, and that the set will be on a boat the whole time.
For lead Rohan Puri, who is a member of Honors Chamber Choir, the show is a perfect fit.
"I love how it is such a singing-based show, and it really shows off NA Musical's talent," Puri said."Last year, Good News was a big dance show, while Titanic is much more of a standing, singing, and acting show." Titanic's differences from shows in the past really give kids with different strengths their chance in the spotlight.
But no one who is involved in the show is expecting it to be easy.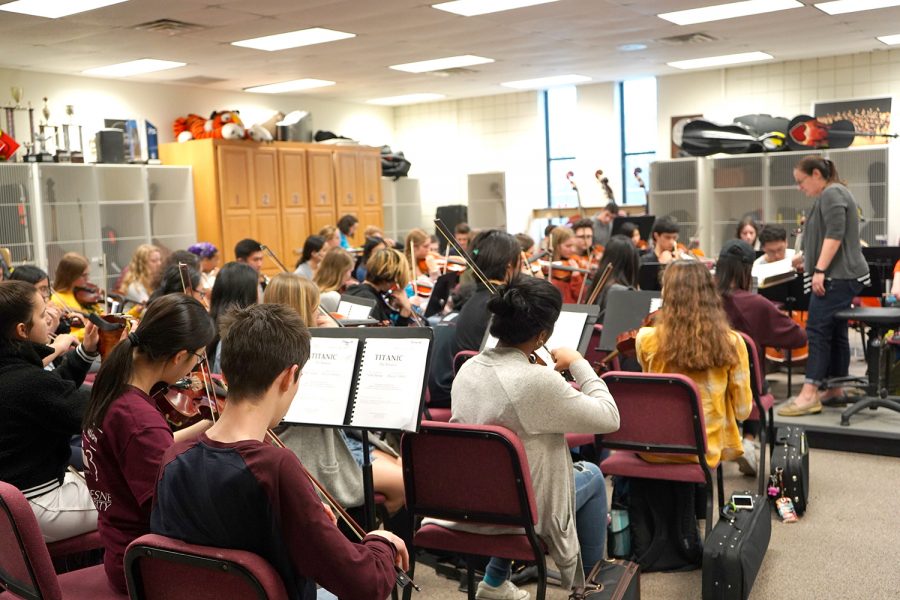 "It's very orchestral and I think that will make it a little easier for many of our players who play that type of music (as opposed to rock or jazz) on a regular basis," Lavelle added. "As with most musicals, though, the tempos and keys will be challenging."
The pit started their rehearsals in early January.
"The music is really beautiful," said Urmila Dhanvada, a junior who plays the Violin 1 part in the pit. "It is interesting that we get to play during practically the whole show."
Though many more rehearsals will take place before the show premiers, Tozier is eager to power on the lights and mics and draw the curtains.
"All of my kids who have come through the high school musical and have graduated have told me that they wish we did a drama like this, so here it is," he said.
Titanic opens on Tuesday, March 3rd, 2020 for the Senior Citizens' Show. Shows on Wednesday, March 4th through Sunday, March 8th are open to all others.
About the Writer
Abby Pingpank, News Editor
Abby Pingpank is a senior at North Allegheny.  She plays the violin in the NASH Orchestra, and she also is a part of the Cross Country team. In her free time, you can find her making salads at Panera, hanging out with her friends, and practicing her photography skills.