2020 Movies and Predictions
It's time to see how good the new releases are for the year 2020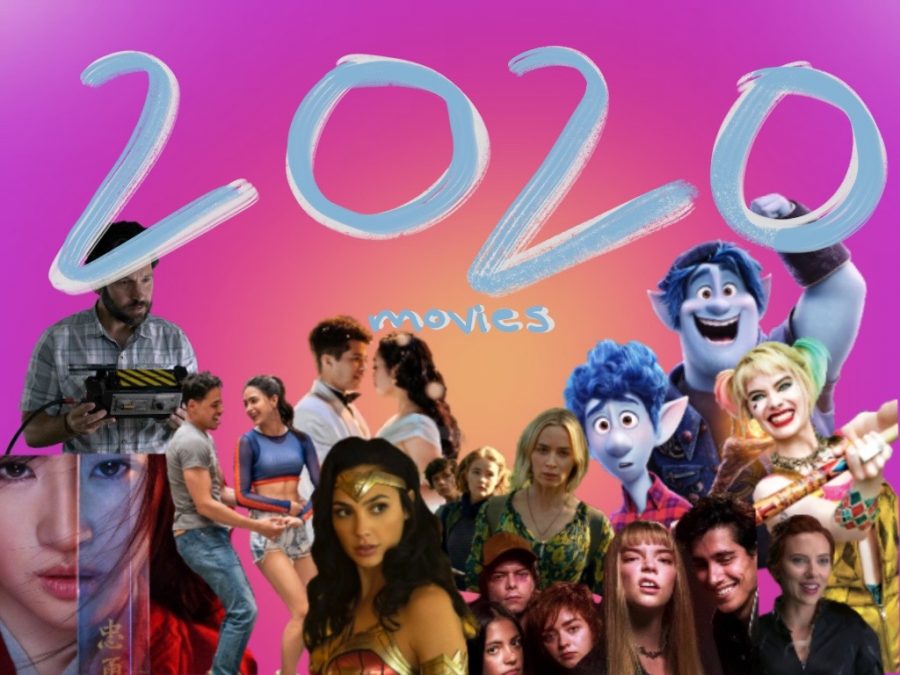 It's the start of 2020. The start of a new year, a new decade, and the start of new movies being released.
There are so many new films set to release throughout this year, some have already released trailers to build excitement. I chose a few of these films, watched the trailers, and made predictions for how they will be received.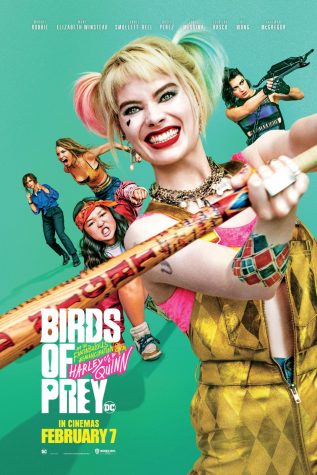 Birds of Prey – February 7, 2020
The first movie DC Comics is releasing this year is Birds of Prey. This is a spin-off of the movie Suicide Squad, following Harley Quinn and her new team. 
We meet the team of girls who decide to join her on her adventure, including Black Canary, Renee Montoya, Cassandra Cain, and Huntress. At the beginning of the trailer, we see Harley dealing with her break up with the Joker while the team faces off against the villain, Black Mask. 
My first impression was skeptical of the film, but after watching the trailer, it exceeded my expectations. Harley is one of my favorite characters from the DC comics and I am excited to see her get the spotlight, in what looks to be an excellent movie. I can't wait. 
To All the Boys: P.S. I Still Love You – February 12, 2020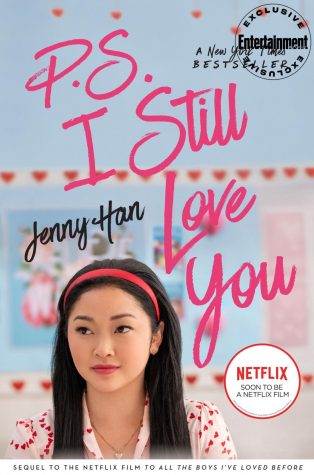 We all fell in love with Peter Kavinsky from the movie To All the Boys I've Loved Before back in 2018, and now the sequel is finally here. To All the Boys: P.S. I Still Love You is the rom-com that we've been waiting for.
Everything has been great between Lara Jean and Peter since they officially started dating. They've promised not to break each other's hearts and Lara Jean has been leaving her house instead of watching Golden Girls on Fridays. But just like every love story (or at least every romantic comedy), something is about to threaten their happiness. Of course, John Ambrose McClaren decides to show up and we are not okay about it. 
I loved To All the Boys I've Loved Before when it first came out, and have been patiently waiting for them to release the second one. From the trailer alone, I can tell it's not going to disappoint. All the scenes looked beautiful, emotional, or funny, everything you need for a good rom-com. I have read the books, so I really do hope they follow the story like they did with the first film. All in all, I think To All the Boys: P.S. I Still Love You is going to be as good as the first one, or maybe even better!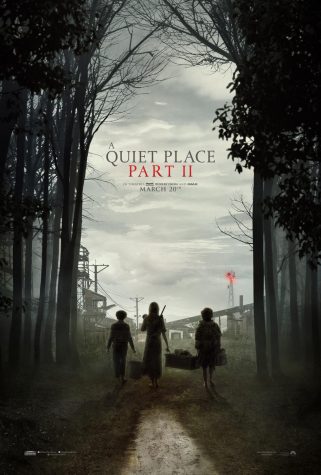 A Quiet Place: Part II – March 20, 2020
Next up is the movie A Quiet Place: Part II, the sequel to A Quiet Place, which was released in 2018. In the movie, we watch as the surviving members of the family face the outside world and the terrifying creatures it holds. 
The trailer starts on Day 1, giving us a glimpse into the beginning of the end. It looks like a normal day for the family that quickly turns into a life or death situation when one of the creatures attacks. It cuts back to the current time in the movie, with the family trying to survive out in the world and protect what family they have left. Along the way, they meet other survivors who warn the family that the people left in this world are not worth saving. 
The movie looks like it's suspenseful and filled with action. But, I honestly don't understand where this movie could really go after the first one. Maybe I don't see it or understand because I'm not into horror/thriller, but I think this may be a disappointment to fans. 
Mulan – March 27, 2020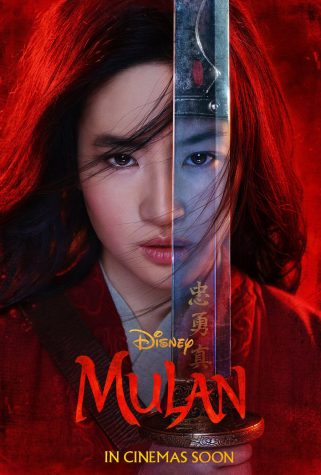 Mulan is a classic Disney animation that is finally getting a live-action remake. Now there are some differences between the two. The music is not going to be portrayed the same way as it was in the animated version meaning there isn't going to be singing from Mulan or other characters. Also, the live-action adaption is going to be closer to the original story of "Ballad of Mulan," so we will see her as more of a warrior/soldier in this version. Additionally, a change that is upsetting fans is that Mulan's beloved sidekicks Mushu and Cri-Kee will not make an appearance in the movie.
After watching the trailer, you can see scenes similar to the animated version, but it definitely feels like it is leaning away from the classic Disney tale. I was obviously disappointed to see none of Mushu's comedy, but I liked how they made Shan Yu's hawk into a character called the Witch.
I'm going to be completely honest, the live-action trailer made this movie look amazing and action-packed. If the movie is as good, and hopefully better, as the trailer looks I think Mulan is going to be one of Disney's better live-action adaptations.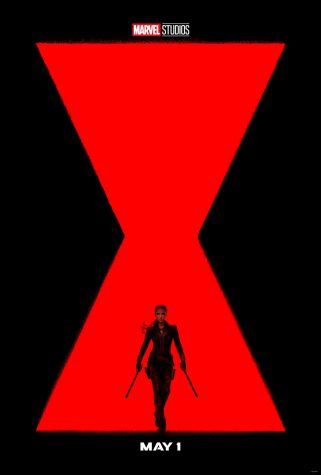 Black Widow – May 1, 2020
The movie every Marvel fan has been waiting for since it's announcement, Black Widow, will finally come to the big screen in a few months. Not only has everyone been waiting for it since July 2019, but it is the first official movie of phase 4 for Marvel. On top of that, it will be the second Marvel film focused on a female superhero, after Captain Marvel.
The movie takes place in the two-year gap between the movies Captain America: Civil War and Avengers: Infinity War. Finally, we get to meet some of Natasha's family, her home, and learn a lot more about her instead of seeing her as a side character in one of the other superhero movies. Like any Marvel movie, Black Widow looks full of action and, of course, includes a new villain. 
I am excited to finally see Black Widow in her own movie and learn more about her character. Based on how the trailer looks, I don't think it will disappoint.
Wonder Woman 1984 – June 5, 2020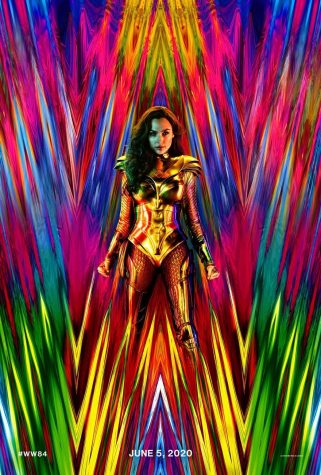 Wonder Woman 1984 is another movie that is coming out this year. This is the sequel to Wonder Woman which came out back in 2017. With the last movie taking place during World War I, this film jumps forward to the year 1984. 
The trailer reveals that even though Steve Trevor sacrificed himself at the end of the first movie, we see him show up and give Diana a digital watch. After that, we see him in the rest of the trailer which means somehow he comes back. Not only does Steve somehow make his way back into Diana's life, but we also meet two new characters who seem to have a big role in this movie. Also, Wonder Woman gets a new golden suit which, as you can see in the poster, looks amazing. Overall, Wonder Women 1984 looks like it's going to be a hit.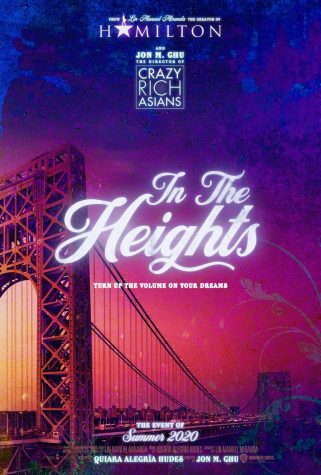 In the Heights – June 26, 2020
Musical theater/Broadway fans: this is one of the movies we've been waiting for. In the Heights will finally be released after a rocky start, from switching film companies to pushing back the release date. 
It will take place in Washington Heights, a predominantly Hispanic-American neighborhood in New York City. Over the course of three days, we follow Usnavi de la Vega as he lives his life and dreams. There's music, dancing, and emotion throughout the whole movie. We learn the struggles each person faces and we watch as a small neighborhood comes together during hard times. 
Quiara Alegría Hudes started on the script, and Lin-Manuel Miranda wrote the lyrics for this broadway musical back in 2005. I have heard so many great things about the musical and was so excited when I found out it was going to be a movie. Just watching the trailer makes me smile. Even watching five seconds of some of those scenes, l can tell it is going to be so good. 
Ghostbusters: Afterlife – July 10, 2020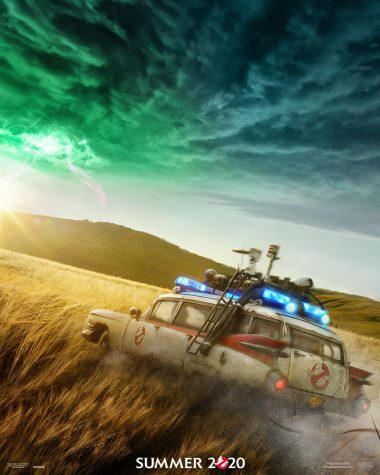 The ghosts are back in town, so who ya gonna call? Ghostbusters! Except it's not the original gang this time. In Ghostbusters: Afterlife we meet a new generation of kids who are up against these supernatural creatures.  
Phoebe and Trevor are the grandchildren of one of the original Ghostbusters, but don't even know it. When strange earthquakes start to happen in their small town the kids start to uncover the truth of their family's legacy. During the trailer we see many of the old props that look familiar, like the ghost trap, their old suits, and best of all the Ectomobile. This new generation of ghostbusters may be small but they ain't afraid of no ghost. 
Obviously, the original Ghostbusters is a very beloved movie and already had a reboot with mixed reactions. They definitely took a risk with trying to making another movie, but I think it's better that it's a sequel rather than another remake. When I first heard they were making another Ghostbuster's movie I was expecting it to be terrible, but I think it's going to be better than we expect it to. 
About the Writer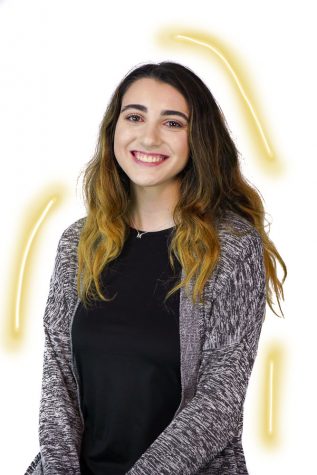 Melina Tripoli, Staff Writer
Melina is a senior at NASH and is a majorette for the North Allegheny marching band. In her free time she loves to read, write, draw, and watch way too...