Deep Dive into "Manic"
Halsey's latest release, "Manic," is a sensory experience not to be missed.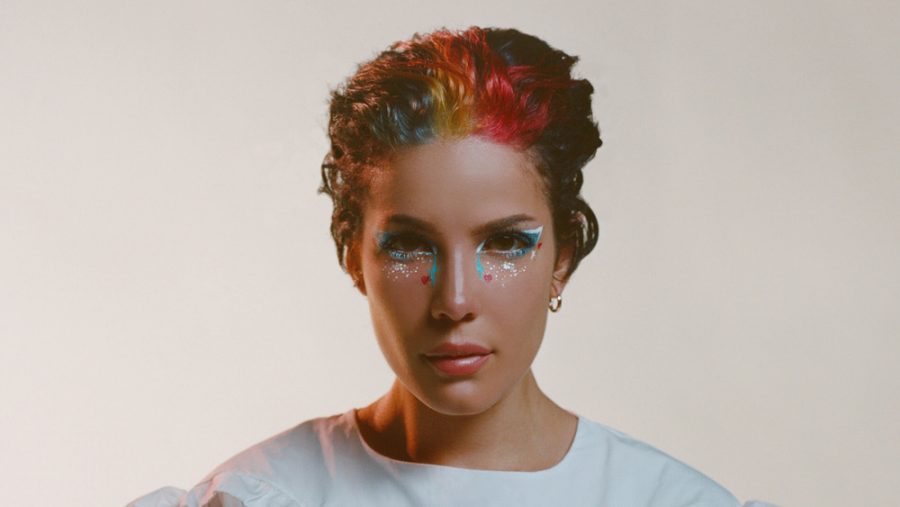 On January 17th, Halsey released her 3rd studio album, Manic. The album features 17 songs, including three genre-defying interludes. Halsey has been promoting Manic as an "emotional spectrum," and truly, the album is like no other, including her past two albums, Badlands and Hopeless Fountain Kingdom.
Manic dives into Halsey's state of mind, her personal life as Ashley Nicolette Frangipane, and her struggles. Even if you don't consider yourself a Halsey fan, this is an album that everyone should experience at least once. Every song is uniquely beautiful and rife with raw, unedited emotions.

Each track tells its own story, but as an "emotional spectrum," the songs must be experienced one after the other, at least for the first listen, to fully grasp Halsey's meaning. In an era of over-processing, the artist has managed to create music that genuinely embodies her own creativity and emotions.
And that's what makes Halsey an amazing artist. She's overflowing with passion and she genuinely puts her blood, sweat and tears into the music. In regard to Manic, in particular, Halsey has said, "I have been figuring out what it means for me to be me. What makes me happy and what makes me feel like me. And to be the best performer I can. It has been making really difficult decisions and doing it all for my fans"  
"
There's an ancient saying that you have three faces. One you broadcast to the world. The second you show to those closest to you. And the last one you never show to anyone… I'm Halsey, Ashley, and I'm offering you a glimpse at that third face."
— Halsey Presents Manic (Spotify Version)
"Ashley"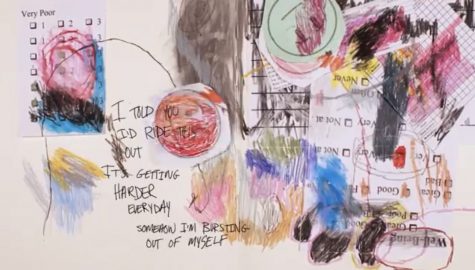 "Ashley," the first track, is the perfect way to start off the emotional spectrum of Manic — especially because Halsey has stated many times that Manic is an album by Ashley, for Halsey. The song is an introspective piece with an emo vibe to it. The lyrics are both an introduction and a "cautious goodbye." Halsey welcomes us into her mind with what sounds like a soft rewinding of a vinyl and the echoes of a submarine.
"Ashley" is like a solemn homage to the person Halsey was, is, and still might be. Halsey has explained that the song "explores themes about how my music would affect my fans should I ever 'disappear'." 
"clementine"
"clementine" was released on September 29th, Halsey's birthday. Like she says in the beginning of the Spotify version, the album is meant to show all of Halsey's personas. "clementine" is composed in a way that suggests two people arguing with each other — except in this case, the two people are the same person, Halsey and Ashley. Halsey stated that, while writing the song, her "inner self and inner child come through in the sound as well as the lyrics. You can hear two voices. One is Halsey, calm and composed performing and one is Ashley, yelling her heart out impulsively in the background."
Overall, the song is an exploration of one's inner self and dealing with opening up to others. The song is perfectly reflected in the music video she uploaded dancing with her younger brother in an aquarium.
"Graveyard" 
One of the main singles for this album, "Graveyard" was released on September 13th. Before the premiere of the music video, Halsey posted a 13-hour pre-recorded stream while she painted the official Manic album cover. The song itself is what one might call electropop. Produced by hiphop artist Jon Bellion, "Graveyard" is a mix of acoustic guitar and upbeat snapping, with a bit of Bellion's signature sounds.

Though the instrumentals and the first impression of the song might seem quite happy and even romantic, the lyrics make it obvious that it's about a toxic relationship.
Halsey has been through quite a few relationships that weren't the best and with this song she gives us a glimpse of her mindset through them. The song portrays how by staying in toxic and unhealthy relationships with people that harm you, you'll end up digging yourself both a literal and metaphorical grave. "Graveyard" is a truly unique song in the sense that even though it's pop, it breaks the typical mold by having lyrics that resonate with the dark side of relationships.
"you should be sad"
As every album seems to need a breakup song, "you should be sad" is that song on Halsey's latest release. She wrote this song in Tennessee on her guitar, and it has a decidedly country flavor.
If I'm being honest, country music isn't my cup of tea, but with this song Halsey really makes it work. The guitar melodies are absolutely beautiful, and the lyrics are calming. "you should be sad" is a song that just makes you want to slow dance and curse out to the world – but in a good way. Also, the music video is truly iconic with Halsey portrayed as four of her biggest female idols – Christina Aguilera, Lady Gaga, Carrie Underwood, and Shania Twain.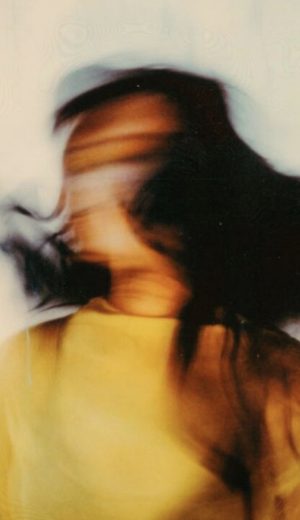 "Forever… (is a long time)"
"Forever… (is a long time)" is the most beautifully crafted track on Manic. The song is about the journey of falling in love with someone and how everything seems all bubbly and great. Yet in the end you end up sabotaging the relationship with paranoia and insecurities. To reflect this journey, midway through the song the music modulates from a major to a minor key, and the lyrics shift from smooth-sailing and innocent to self-doubting and frustrated. This song is gorgeous in every way and makes me even more astonished at Halsey's talent.

"Dominic's Interlude & I HATE EVERYBODY"
On Manic, Halsey has paired certain songs and one of those pairs is "Dominic's Interlude" and "I HATE EVERYBODY." "Dominic's Interlude" features alternative hip hop artist Dominic Fike. The song has a very upbeat feel, and it's a nice, refreshing change from the preceding track. To me, it seems as though the song is an outside voice telling Hasley that everything is fine and that she deserves better in life. And with the sound of a bell, the song smoothly transitions into "I HATE EVERYBODY".

Halsey manages to fill the silent void that generally lies between songs so well that on my first listen I didn't realize the song changed until I looked at my screen. "I HATE EVERYBODY" has the typical Halsey pop style, not so much lyrically, though. The song examines how she often says she hates everyone and shuts others out as a way to shield herself from being hurt, when all she really wants is someone to truly love her.
"3am & Without Me"

Another song pair in Manic is "3am" and "Without Me." Both songs are similar with an indie rock sound, though "Without Me" leans more towards pop. Personally, "3am" is one of my favorite songs on this album. The instrumentals make me just want to jump up and down playing an air guitar. The lyrics seem light but examine insecurities and how young people fail at physical interactions in today's society. Though not as smooth as the previous song pairing, the transition into "Without Me" is truly something else, especially if you know a good deal about Halsey. At the end of "3am," there's what sounds like a radio speaker asking, "How many people can say their best song is the song that's currently playing on the radio?"

Back in 2018, Halsey had a very dramatic breakup with her ex-boyfriend G-Eazy, and in the following months she released her biggest single, "Without Me." In the song, she exposes her ex- in a petty yet empowering way. Due to the breakup being so public and the song being rather good, Halsey ended up selling about fifty million copies of the single. Because of the song's popularity, a lot of people painted a picture of Halsey being one of those artists who only writes break up songs, yet anyone who really knows Halsey's music would say otherwise.
And another note: Just because the song is popular doesn't mean it's the best song, and I believe Halsey wants to emphasize that.
"Finally // beautiful stranger"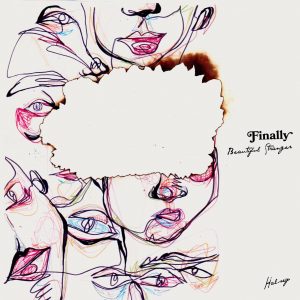 Released on December 5th, "Finally" has a country vibe. The melodious strum of an acoustic guitar and Halsey's soothing voice tie together with the lyrics to paint a beautiful picture. The song expresses how sometimes you just find a beautiful stranger who seems like they'd be able to love you without using you. It's a really sweet song that makes me wish I knew how to play the guitar. And the music video is beautifully shot, slowly switching between Halsey performing in an empty room playing the guitar with calloused hands, which shows her before fame, and Halsey performing for a full audience dressed elegantly in a pink gown, which is the artist after fame. 

"Alanis' Interlude"
Featured on this song, Alanis Morissette is a dance pop singer who rose to fame in the 90s. In the song, Morissette sings in her iconic mezzo-soprano voice, intertwining with Halsey's distinct indie style. "Alanis' Interlude" shows a side of Halsey that critics tend to dismiss. She has stated that she is bisexual, and in the song the two sing about how labels don't matter and that love is just love. 
"killing boys"

This song starts out with two girls having a whispering conversation about literally "killing boys." It tells a story of how Halsey just wants to confront a romantic partner who used her by hypothetically "roughing him up." The song has a nice flow, which is emphasized by the violin and drum sounds in the background. What I love about this song is that, though Halsey wants to hurt the person who hurt her, she is able to overcome that burning desire for revenge and realize that you may not need them as much as you think.

"SUGA's Interlude"
"SUGA's Interlude" is the most genre-defying song on this album. The song features rapper Suga, a.k.a Min Yoongi, of the K-pop boy band BTS. In his iconic raspy voice, Suga freestyle raps entirely in Korean, with Halsey singing the chorus in English. Correct me if I'm wrong. but Halsey is the first American artist to collaborate on a song with a K-pop group and actually have the song be featured on an album rather than release it as a single. 
The song is especially beautiful because both Halsey and Suga open up about their similar experiences in the music industry. "Suga's Interlude" examines how the two often struggle with balancing their lives as artists with their real lives and how the stark difference between the two realities affects their mental health. 
"More"
"More" is probably the rawest and most emotional song on this album, and maybe because of that, it's my favorite. It has a calm yet yearning tone, and the genre could best be described as a modern lullaby. At one point in the song, the tinkling of soft bells can be heard, adding to the feel of a lullaby. The sound fits perfectly with the lyrics, which

express the yearning for a child.
On Spotify, Halsey stated, "It's a love song, but not to a romantic partner. To someone in the universe, who doesn't exist yet. But will one day…"
In early 2019, Halsey openly talked about how she had experienced three miscarriages in her life due to her endometriosis. For the past year, she has been unapologetically open about the topic and has used her platform and experience to advocate for reproductive rights. In this song, Halsey expresses her emotions and struggles through intricate and heartbreaking lyrics. This song, though not especially relatable to most teenagers, is uniquely feminine and truly embodies motherly love and heartache.
"Still Learning"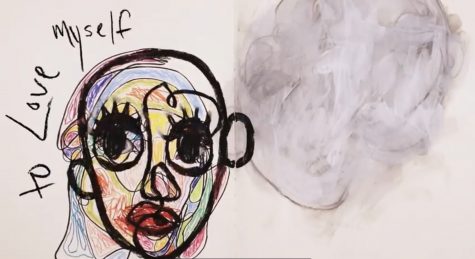 Another classic Halsey-style song, "Still Learning" is the perfect concert number that makes you just want to dance. I can imagine listening to Halsey performing the song, her voice echoing through an arena as she sings about self-love. In recent years, a lot of artists have become more aware of their mental health and the need to spread positive messages about the subject, and with this song in particular Halsey does something similar. Through the upbeat rhythm and evocative lyrics, she expresses a message of learning to love yourself before you can truly love the world and give love to others. "Still Learning" is a beautiful track.
"929"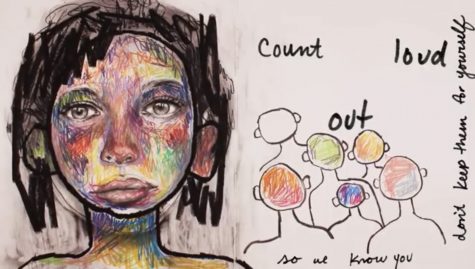 At the beginning of this song, Halsey states that she "really was born on 9/29 at 9:29 am" and that she will prove it. "929" is more of a freestyle rap song. It's basically a ranting confession straight from Halsey's stream of consciousness in which she confesses that she's a liar and that she isn't as great of a person she says she is. Yet the song ties together Manic's overarching theme at the end when she sings about taking life one breath at a time and how, despite all her faults, she is growing into a better person. The closing track is therefore meant to be one that anyone can relate to, bringing this beautifully intimate album to a fitting end — that is, before you cue up the first song and start all over again.
About the Contributor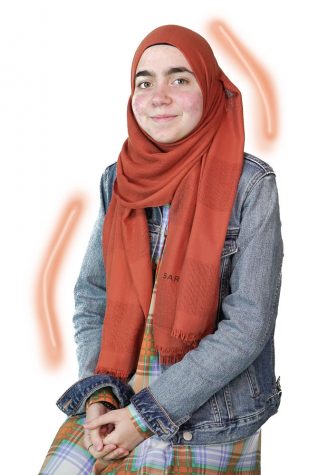 Betul Tuncer, Assignments Editor
Betul Tuncer is a senior on the NASH Uproar. In her free time she enjoys writing poems, listening to kpop and snacking on hot cheetos.