Good Talk: Dr. Scherrer
Learn more about the NA Superintendent, from what he likes best about his job to the starring role he played in his high school musical!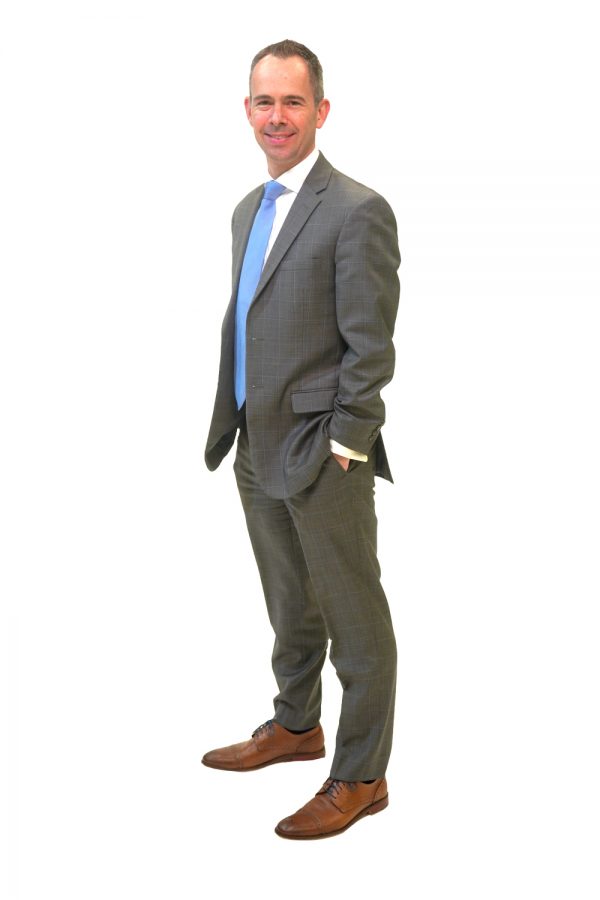 What is your favorite thing about being the Superintendent?
I love seeing the amazing things the students are doing every day and knowing that we have all these people in the district really supporting something special here at North Allegheny.
Is there anything that you wish you could change about your job?
I wish I had the opportunity to interact with students more often. We are like a large business, so a lot of my time is spent away from kids, but I love walking into the buildings and seeing students. I do not have the chance to do that as much as I'd like.
Do you have a favorite restaurant in the Pittsburgh area?
I would say that I find Monterey Bay special. The food is great, and the view is just spectacular.
Favorite Pittsburgh sports team?
It's between the Steelers and the Penguins, but I am going to have to go with the Steelers.
What was the process of becoming the North Allegheny Superintendent? What was your education process?
I have a bachelor's degree in business education, a master's degree in business education, and a doctorate in school leadership. Superintendents also have to get their superintendent letter of eligibility, which I received through the University of Pittsburgh. As for the different experiences I have had, I was a teacher, an assistant principal, principal, and when I initially came to North Allegheny, the Assistant Superintendent. I had the chance to be here for a few years before being hired as Superintendent.
Have you lived in Pittsburgh your whole life? Did you go to school in the Pittsburgh area? 
Yes, I have been here my entire life. I went to Baldwin High School. I absolutely love it here in Pittsburgh.
What is your favorite thing about the athletic and extracurricular activities offered at NA?
I think there is something for every student. Every student can find their niche here. Every student can find an activity that suits them, which is what makes NA truly special and one of the reasons why I moved my family here.
What were your hobbies and activities during your teenage years?
I played a few instruments and was in the chorus.  I was also involved in the school plays and musicals.  I was Danny Zuko in Grease my senior year — that is a little unknown fact. I played sports and was also involved in other school activities, such as Future Business Leaders of America.  I just tried to stay busy. I also worked a number of jobs when I was a kid, so I always had something going on.
If you could live anywhere in the world besides Pittsburgh, where would it be?
I love New Hampshire because I enjoyed hiking in the White Mountains, but I have never been skiing there before. I love the beauty of New Hampshire, but I also enjoy Boston for an urban experience. It depends on what I would want to do.  If I want to go hiking, I will go to New Hampshire, and if I want to go to a pretty cool city (not Pittsburgh), then I would go to Boston.
If you time travel to any period in history, where would you go?
The future!
What is the best book you have ever read?
The Happiness Advantage, by Shawn Achor. I think it should be a must-read for all high schoolers, if not everybody.
What is one piece of advice you would give to NASH's next principal?
There is something special at NASH, and it is all about making sure all students and all staff members continue to feel included.
Snapchat, Instagram, Twitter, or TikTok?
Twitter.
You have a daughter who graduated from NA and a son who is in the district right now. Do you think they enjoy having you as Superintendent?
They do… I think — except when there is bad weather. All the kids would text my daughter and ask, "Why hasn't your dad called a two-hour delay?" or "Why hasn't your dad canceled school?" She hated that.
If you could teach one subject, what would you teach and why?
One of the subjects I used to teach was entrepreneurship, and I loved it. I loved teaching kids to think about starting their own businesses.
Are you a dog person or cat person?
Dog person.
Coffee or tea?
I like them both, but I have coffee every day.
About the Writer
Abby Pingpank, News Editor
Abby Pingpank is a senior at North Allegheny.  She plays the violin in the NASH Orchestra, and she also is a part of the Cross Country team. In her free time, you can find her making salads at Panera, hanging out with her friends, and practicing her photography skills.