Got a Spare?
The Girl's Bowling Team remains optimistic about the season, despite the struggle to grow their roster.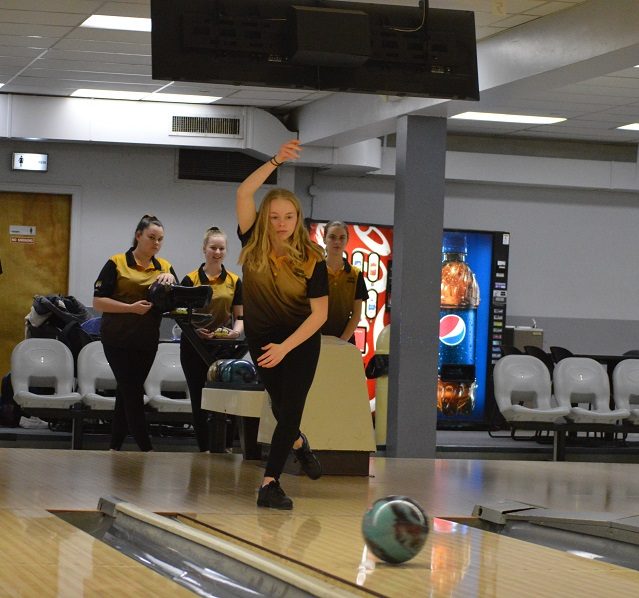 A lot of North Allegheny sports teams struggle to get students to come out and show their support in the stands. But for the NA Girls' Bowling Team, the struggle lies in getting enough players to show interest in joining the team. 
"The boys' team has a large number of members, while the girls' team has just enough to complete a varsity team of five," explained senior Julia Jorden. 
Part of the struggle in recruiting new players may be due to the perception that bowling isn't a real sport. Junior Alexis Robinson hopes the word can get out about the bowling team and that girls can look past the stigma.
"I wish that more people knew about the team and didn't think it was lame, because it's so much fun," Robinson said. "Some of my best friendships have come from bowling.
There's a certain urgency to Robinson's concern, as the end of the season draws nearer.
"With two seniors graduating, next year isn't looking too great for the team," she added.
Even if students know about the team, most don't even realize what goes into becoming a good bowler.
"To be a successful bowler, a player must have both a strong physical and mental game," Jorden said. "Practice really does make perfect in the context of bowling. It takes time to become a consistently good bowler."
Robinson expressed similar thoughts.
"Bowling is a very repetitive sport, so practice is very important," she said. "But the mental game is also important, so we like to have fun, too."
As is the case for any athlete on a team sport, behind every successful bowler is a strong support system made up of teammates always there to cheer each other on.
"The most important thing while bowling on a team is to cheer for each other whether or not the team is doing well," Jorden said. "We have a strike cheer and a five-pin spare cheer, and they really help us to come together as a team!" 
The past two seasons, Jorden has made it to the WPIBL championship and regionals as an individual. Last year, she fell just short of reaching states but remains optimistic about the end of her season. 
"Last year, I missed out on states by a mere four pins over a span of five games," she explained. "This year, I hope to make it all the way to states."
Jorden's teammates also remain hopeful for the outcome of their seasons.
"My goals for this season would include making it to championships and then hopefully regionals for individuals," Robinson said.
Anyone with even the slightest interest in bowling is invited to attend pre-tryouts or intramurals before the start of next season. The team hosts open practices on Monday and Wednesday from 3-5. 
"If anyone has any interest, they don't even need to know how to bowl" added Robinson. "They should come to pre-tryouts next year and see if they can learn to love the game."
The addition of new bowlers is encouraged by many on the team. Helping new bowlers become successful in the sport actually makes for a more enjoyable time for Jorden.
"My favorite part about being on the team is having the chance to meet new people who share the same unique interest that I do," she said. "I really like the team atmosphere and being able to help the new bowlers succeed."
About the Contributor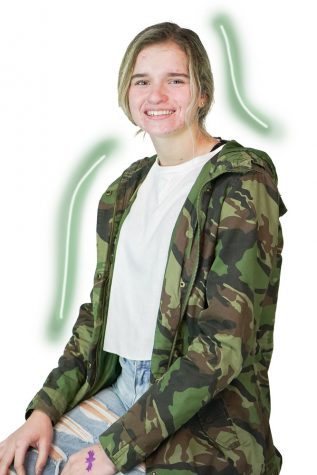 Maddie Kantz, Staff Writer
Maddie is a senior at NASH who enjoys spending her free time listening to music and eating food. In addition, Maddie also enjoys spending lots of time with her friends and playing lacrosse.