A Halftime Hit
Sure, it was provocative, but the Super Bowl halftime show was also excellent.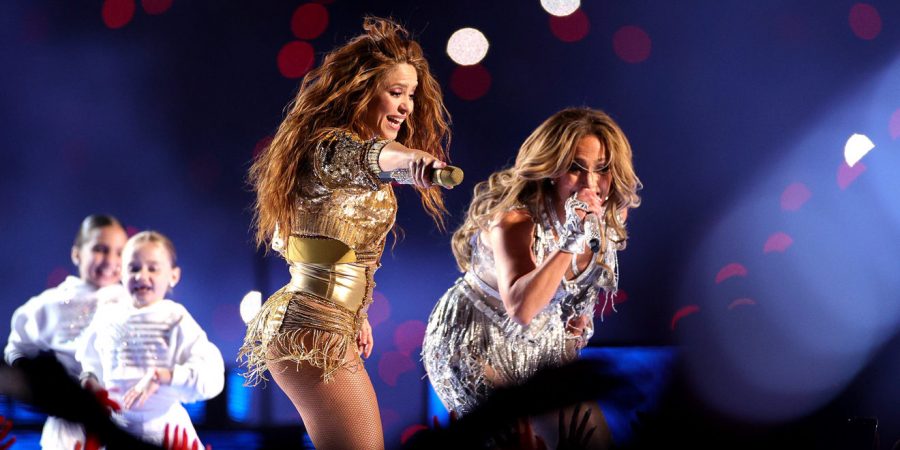 Millions of people tuned in last Sunday evening for the most anticipated football game of the year: the Super Bowl. For fifty-four years, Americans have gathered together to cheer on their favorite team. Yet, over the years, the hype has grown to encompass not only the game itself but the commercials, the opening ceremonies, and, of course, the half-time show. 
In 1991. the half-time show began to feature pop artists in hopes of broadening the audience. For roughly 15 minutes, these pop sensations captivate audiences nationwide providing entertainment for football, music and pop culture fans alike. Britney Spears, Aerosmith, Prince, Madonna, Beyoncé, and Katy Perry have been among the notable performers. This year featured Shakira and Jennifer Lopez. 
I will openly admit that I thoroughly enjoyed the halftime show, though I readily acknowledge that it had a mixed reception. I liked the songs, the dancing, and the performance overall. However, some of my family members avidly disagreed. Yes, the dancing was provocative and the outfits could have been more modest for national television, but I stand by my opinion. 
"
The performance felt fun, and is that not the goal? "
Perhaps it is my generational perspective. I have grown up in a decade where sex symbols are oftentimes the epitome of pop culture. Honestly, the outfits and dancing did not even faze me; I expected nothing less. The performance felt fun, and is that not the goal? 
Or my opinion could be tied to my ideology. I consider myself a feminist. Outfits like the ones worn by Shakira and J-Lo are often embraced by the feminist community. They symbolize equality. The outfit a woman chooses to wear should never cause her to be sexualized by men. Of course, I do not believe that a woman should go to church in scanty clothing and defend herself with this feminist idea. It is important to know the time and place. In this case, it was the Super Bowl halftime show, so I think the choice was nothing less than impeccable. 
Shakira and Jennifer Lopez have ruled over the pop industry for over a decade and embrace their heritage through their performances, Shakira being from Colombia and Lopez of Puerto Rican descent. As the 2020 Super Bowl was held in Miami, a densely populated Latino area, it made sense for the women to be chosen to perform. 
Throughout the show, many cultural references were made that millions of people failed to notice. For instance, many of Lopez's outfits showed a tribute to Selena, one of the most celebrated Mexican-American performers of all time.  J-Lo also displayed a reversible cape with the American flag on one side and the Puerto Rican flag on the other. Additionally, many viewers suspected that the singing children in caged-structures alluded to the children that the current U.S. administration has detained. Shakira performed a dance known as Champeta, which was a tribute to her Colombian heritage.  Additionally, Shakira's "tongue dance" is actually called a zaghrouta, which is a way to express joy in Arabic culture.  Shakira's grandparents were Arabic.
So yes, I suppose the performance could have been more family-friendly, but I think Shakira and Jennifer Lopez did an amazing job. They honored their cultures, embraced their sexuality, and certainly put on one entertaining show.
About the Writer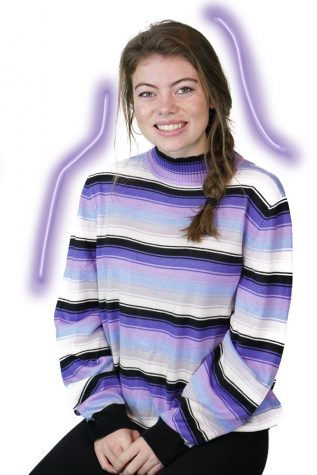 Reese Marsalis, Staff Writer
Reese Marsalis is a senior and excited to contribute to The Uproar for her first time. In her free time, Reese enjoys playing lacrosse, reading, exploring,...