The Legacy of Kobe Bryant
The loss of a basketball legend and his daughter sparked poignant tributes from fellow celebrities.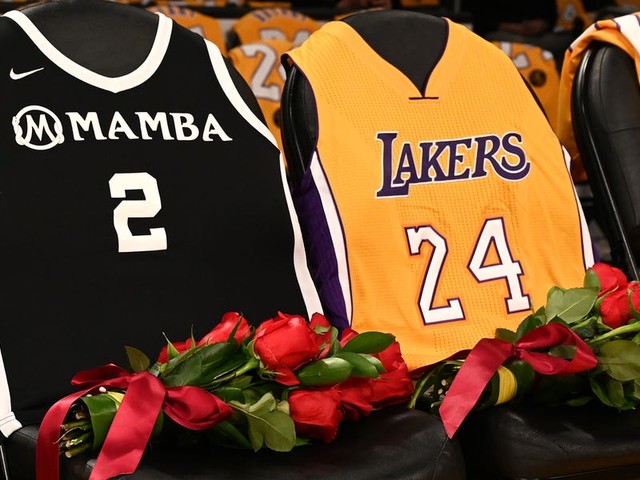 On Sunday, January 26th, the world lost a legend, NBA star and hall of famer Kobe Bryant. Bryant's helicopter crashed with eight others on board, including his 13-year-old daughter, Gianna Bryant. The world stood in disbelief as headlines ran across every news channel. The reactions showed the impact he had on society.
Kobe Bryant left behind a legacy that will never be forgotten. Bryant, often regarded as one of the best NBA players of all time, was passing down the legacy to his daughter, Gianna. Gianna had a love for the game of basketball, much like her father. The two were on their way to a basketball game with two of Gianna's teammates when the helicopter crashed. Hollywood, the NBA community, and the rest of the world rallied together to pay tribute.
The Grammys were held later that day, and while the world mourned the loss, artists honored the late NBA star. Alicia Keys, the host of the award show, honored Kobe Bryant through song, along with Lizzo mentioning Bryant in her opening performance. A light shined dimly on Kobe's jersey on the Staples Center walls, in remembrance of him and the fans he brought together.
Following the tragic accident, many celebrities recollected memories they had with Bryant. Ellen DeGeneres became emotional while reminding others to celebrate life.
"Yesterday was supposed to be a celebratory day, and then we got tragic news about Kobe Bryant, and everything changed in a second…That's what I want to talk about: Life is short, and it's fragile. And we don't know how many birthdays we have," Degeneres said. "We don't have to have a birthday to celebrate. Just celebrate life."
The world has used this as a reminder that life is short. We don't have time to wait, because you truly never know when your last day will be, as cliché as that sounds. Although death occurs everyday, because the world saw someone deemed untouchable taken so suddenly and drastically from them — it's almost impossible to fathom.
Former President Barack Obama also made a statement about the untimely death of Bryant, saying, "Kobe was a legend on the court and just getting started in what would have been just as meaningful a second act. To lose Gianna is even more heartbreaking to us as parents. Michelle and I send love and prayers to Vanessa and the entire Bryant family on an unthinkable day."
Kobe's close friend and former teammate Lebron James took the stage at the Lakers vs Blazers game, stating, "I want to continue along with my teammates and continue his legacy, not only for this year, for as long as we can play this game of basketball that we love, because that's what Kobe Bryant would want."
James will be wearing the number 2 at the NBA All-Star game on February 16th to pay tribute to Gianna Bryant.
One of the most powerful tributes to Bryant came from ESPN sports anchor Elle Duncan, as she recollected a memory she shared with Bryant that has since gone viral. She once met the former Laker at an ESPN-sponsored event at the time she was pregnant with a baby girl. When she asked Bryant for advice for raising a girl and jokingly mentioned trying again for a boy, Bryant responded, "I would have five more girls if I could. I am a girl dad."
When reflecting on this statement, Duncan said, "When I reflect on this tragedy, and that half an hour I spent with Kobe Bryant two years ago, I suppose that the only small source of comfort for me is knowing that he died doing what he loved the most.  Being a dad. Being a girl dad."
Dunca's statements have since sparked the viral #girldad movement as people all over the world have been sharing pictures on social media with their daughters.
In its wake, tragedy can bring unity. In times like these, our opinion and view on the world often change, as we are reminded of how short life truly is. We must live with nothing holding us back.
As the late Kobe Bryant once said, "Have a good time. Life is too short to get bogged down and be discouraged. You have to keep moving. You have to keep going. Put one foot in front of the other, smile and just keep on rolling."
About the Writer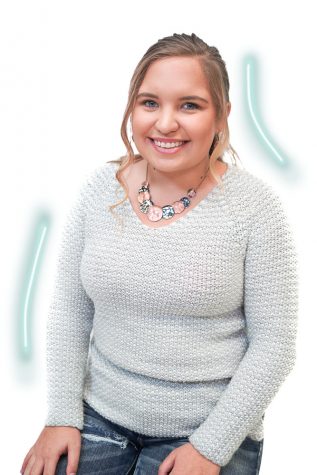 Chloe Mawyer, Staff Writer
Chloe Mawyer is a recent transfer to North Allegheny. She's a senior this year, and is excited for her future. Her plans include attending college and...