2019-2020 Fashion Trends
From turtlenecks to Hydroflasks, the halls of NASH have no shortage of fashion statements.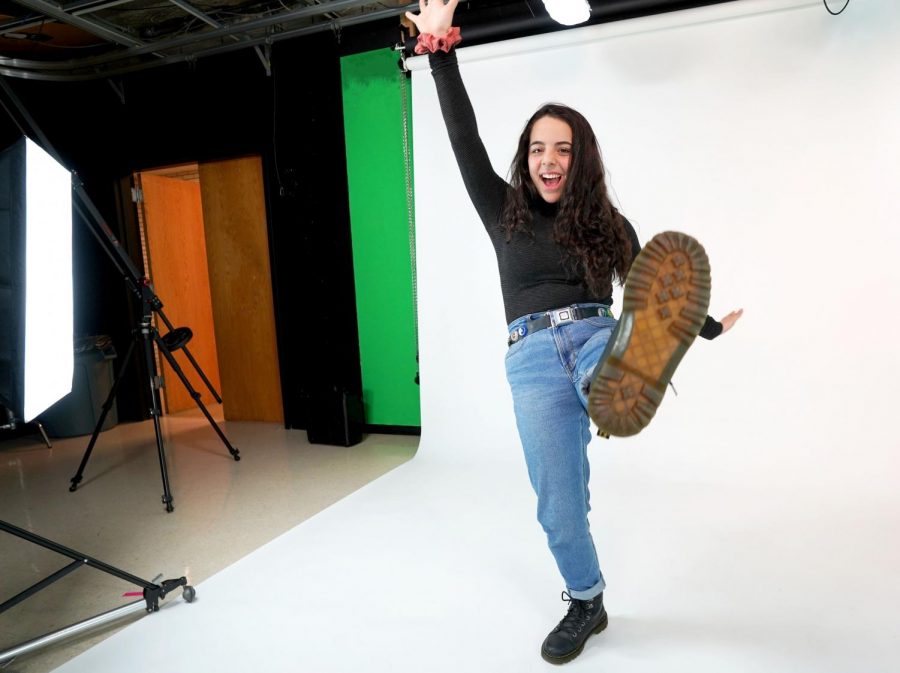 The 2019-20 school year has brought fashion trends unique to the 21st century and some resurrected from the 1960s. With trends from snakeskin to seashell necklaces, the halls of NASH are full of interesting styles that just might last through the new year.
Tops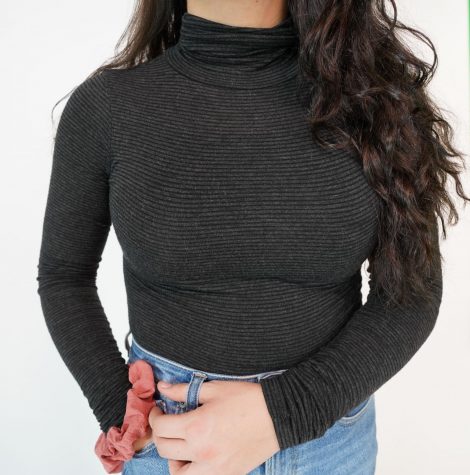 Fall and winter weather have proven to be quite inspiring this year, with students incorporating new colors and styles to make the drab weather more bearable. Turtlenecks became a staple of chic fashion in the 60s and remained a beloved wardrobe through the 90s, but in the early 2000s, this essential piece slowly fell out of fashion. Fortunately, the functional and cute top started to make a comeback a few years ago, and this season you can see them almost everywhere you go. They have been re-imagined for creative ways to style them, specifically with layering. They can be worn underneath a short-sleeve, becoming a functional top for cold weather, or a long-sleeve, just to add something more interesting to an otherwise dull outfit. The new trend of layering tops can allow students to have a more varied style without having to buy more clothes. Whether you let all of the shirt be visible or just the neck, layering turtlenecks can be cute and will always keeps you warm.
While crop tops took over every female's closet last year, oversized everything became the next big trend, another way of bringing back the 90s. Last summer ushered in the oversized tee, another staple in a VSCO girl's wardrobe, which offered a flowy and comfortable option for the warm weather. Though summer ended, the oversized trend definitely did not, as oversized sweaters and sweatshirts became all the rage. Paired most commonly with leggings or jeans, the trend appears here to stay, even as spring approaches.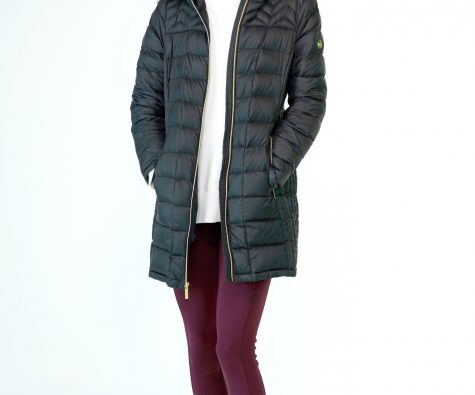 Another important element of winter fashion is having the perfect jacket or coat to keep warm. This year, long parkas gained popularity for their functionality and style. Long parkas are helpful in keeping more of your body warm and can also add more of a shape, so as not to appear swallowed by your coat. While parkas mostly serve the purpose of keeping warm outdoors, they can also be a nice layer to keep on inside, especially in certain frigid schools. 
Shoes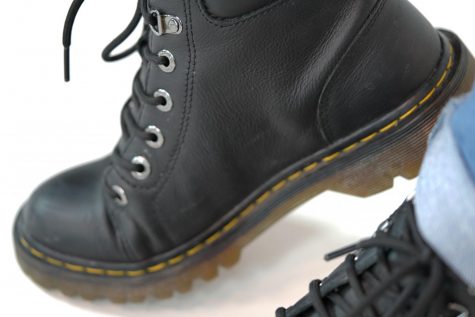 As always, shoes remain an integral part of expressing one's style. Shoes can completely change the overall look of an outfit — they can be subtle or can play the role in one's appearance. Sneakers continued to gain in popularity as the perfect casual shoe option that can still be fun. Nike Air Force 1's quickly rose to peak fashion, and even though they currently hold the title as the "basic" teenage girl shoes, both guys and girls take part in this trend. The shoe has branched out from the original plain white design to include more colors and styles to fit anyone's tastes. Known for their comfort and versatility, Air Force 1's are sure remain in teens' wardrobes. In addition, colorful sneakers of any brand have risen in popularity. As past years have been dominated by plain white Vans, Converse or Adidas, 2019 ushered in a new wave of trendy colors and patterns that everyone seems to love. They can complement colors in an outfit or be a statement piece. While they can sometimes overly dominate one's look, a subtle pop of color can easily spice up an outfit. 
As soon as the weather got colder and snow hit the ground, students ditched their sneakers for stylish, yet practical boots. Two types in particular, Sperry Duck Boots and Doc Marten Lace-up Boots, stood out for their popularity. Sperrys offer almost hundreds of color combinations in their classic duck boot style. Many different colors remain popular in this style, as their warmth and waterproof design make them the perfect winter shoe. They are comfortable, cute, and hold up in the snow and slush. While Sperrys have a variety of popular colors, the classic black Doc Martens remain at the top of the fashion world. These shiny, flashy boots are also known for their comfort, and recently, the white version of the classic style became increasingly popular. These are much bolder and flashier but can look go nicely with the right outfit. 
Patterns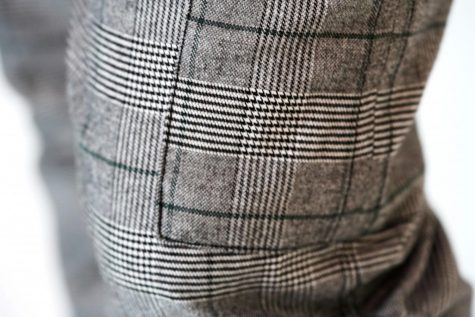 In addition to the many styles of clothing that gained popularity this year, some new patterns took over students' closets. Patterns are a way to spice up an outfit, adding a splash of excitement to an otherwise ordinary piece. Plaid was on the rise last year, and this year is no different. From dresses to pants to even plaid scrunchies, plaid can be extremely versatile in how it is worn.  The pattern's composition offers many options as well. Plaid can be thick or thin and can come in different color combinations, one of the most popular options being black and gray.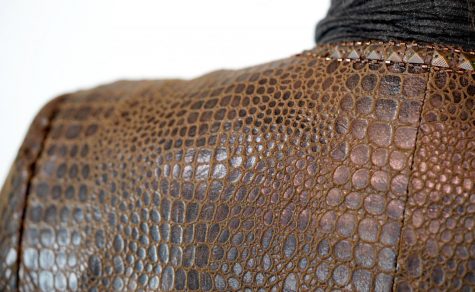 Although plaid has had a slow but steady return to fashion, snakeskin is a print that rocketed to popularity but may already be showing signs of waning. Snakeskin is most commonly worn on shoes or jackets, and it usually has a gray color scheme to remain a neutral color palette but still allow a statement piece in an outfit. Snakeskin is usually fake, but even so, due to society's growing aversion to animal prints the trend most likely will not stick around as long as plaid. 
Accessories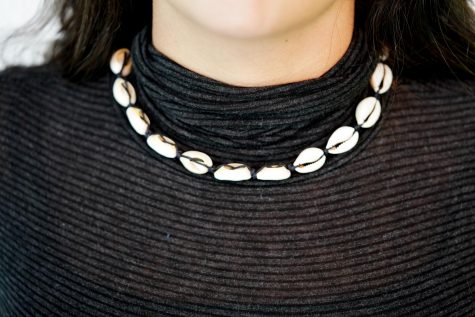 Puka shell necklaces, like scrunchies, have been around for decades yet grew in popularity over the summer, widely due to the VSCO girl movement. It often seemed that it was a struggle to be fashionable last summer without a puka shell necklace. These coveted necklaces can be found in any beach town across the country and add a nice, summer-like feel to whatever outfit you are wearing.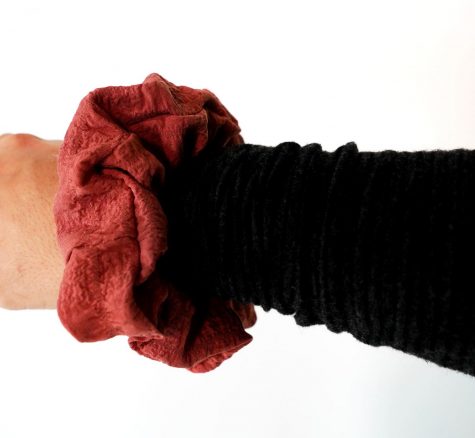 The scrunchies trend just will not seem to die. Scrunchies have been around since the 80s, and while they were beloved in 2018, they have only grown in popularity. Scrunchies are a popular alternative to regular black ponytails. Not only do scrunchies come in multiple colors, patterns and sizes, but they are also more comfortable than tight ponytails. Perhaps their surge in popularity owes to the VSCO girl trend or just the fact that they are super cute, but scrunchies show no signs of going away anytime soon.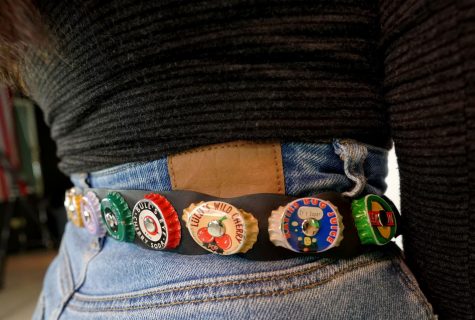 From spicing up your outfits to functionality, accessories have always been in fashion. While the summer was spent in loose shorts, the colder weather brought jeans and, with them, statement belts, which can range from simple and bright, with eye-catching color, to adorned with bottle caps attached to it. Belts have gone in and out of fashion throughout the years, and were seen as purely decorative until the 1920s, when men started wearing them as their trouser waistlines fell lower and lower. Belts fell out of fashion not too long ago when it was considered "fashionable" for young men to wear their pants closer to their knees than than their waists. But enough ancient history — these days, belts are used to express the wearer. 
If you have been in attendance at school for the past couple of months, then chances are you have heard a Hydroflask falling off of someone's desk and clanking loudly on the floor. Hydroflasks are reusable water bottles that can keep your drink very hot or very cold for hours on end. The brand has faced competition with Contigo and Starbucks reusable cups, but overall it has been the market leader for reusable water bottles since the summer began.
Bottoms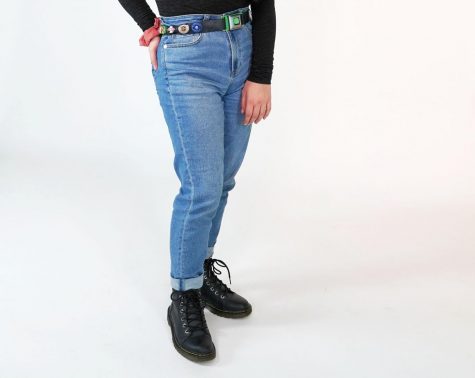 Skinny jeans have been in style since the early 2000s, though wide-legged jeans became quite popular this past year. "Mom jeans," bootcuts and even bellbottoms made their way into teenagers' drawers this past year. Mom jeans are another fad from the 80s that continue to make their back into popularity, having been back in style for a couple years now.  While bootcuts and bellbottoms are similar, they certainly have their differences. Both are wide around the ankles, but bellbottoms are a lot more flared at the bottom. Bootcuts and bellbottoms have been battling for the spotlight since the 60s when they were introduced and have traded off the hype every decade.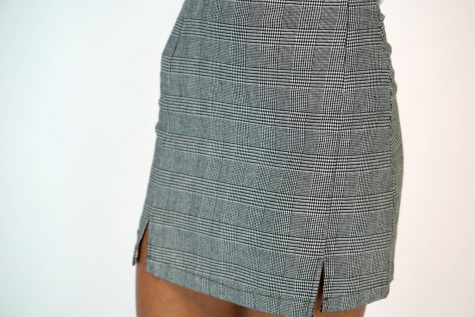 Mini-skirts can be tracked all the way back to 1964 when Mary Quant decided that skirts were too long for too long and raised the hemline of her skirt several inches. They may not be allowed in many private schools, but they have still managed to make their way into many teenage girls' closets. Mini-skirts can come in every color and pattern imaginable which allows for individual expression. While they pair perfectly with a sweater or a tank top, mini-skirts have stayed in fashion through all seasons of the year.
With just a few more months until graduation, these trends will most likely continue, but in the next year, who knows what is in store for the next round of fashion trends?
About the Contributors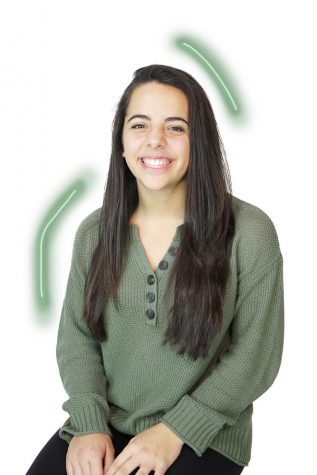 Maria Cima, Director of Podcasts
Maria Cima is a senior at NASH and on her third year as a staff writer for the school newspaper. As well as writing for the Uproar, she is also a captain...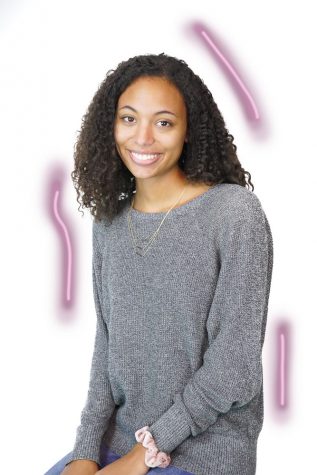 Kendel Barber, Co-Editor-in-Chief
Kendel Barber is a senior at NASH and on her third year as a staff writer for the school newspaper. In addition to writing for the Uproar, she is a member...