Good Talk: Mrs. Prosser
Learn about NASH's computer science teacher, who also happens to be a competitive weightlifter!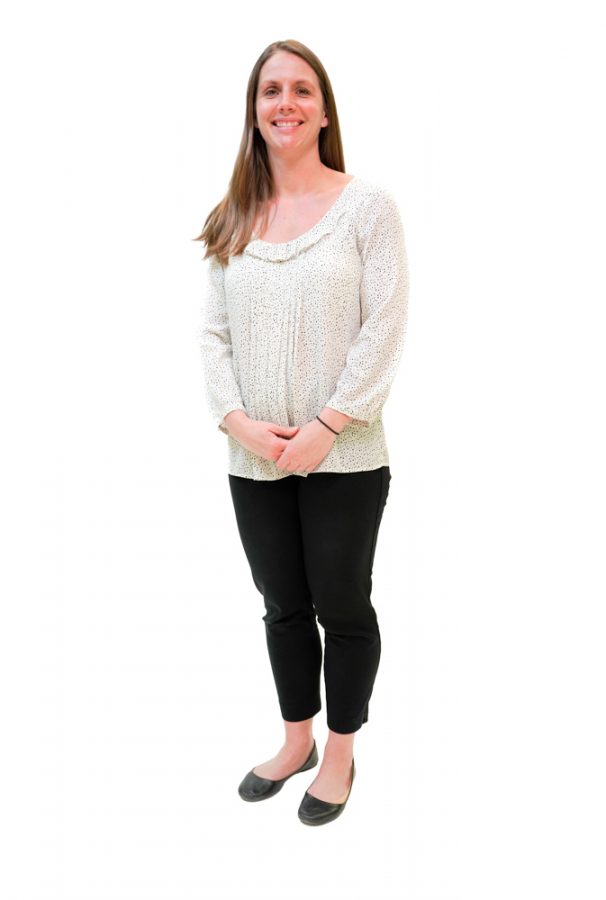 How long have you been teaching?
This is my 13th year teaching, and my 10th year at NASH.
What made you want to teach computer science, or just be a teacher in general? 
I actually never wanted to be a teacher. My degree was in pure mathematics, and I self-studied for the first couple actuarial exams. I got a job as an actuary right out of college and hated it, but lucky for me, my mother quasi-forced me to get my teaching certificate instead of taking any electives in college. I took a bunch of CS classes in college, so it just worked out that I got a job teaching CS for a different district. They happened to be looking for someone who was qualified at the same time that I was figuring out that I hated doing what I had always planned on doing. So the moral of the story is to always listen to your mother.
What got you interested in coding and computer science? 
At first, it was just required coursework for math majors. But I fell in love with the ever-changing aspect of technology, as well as the never-changing importance and awesomeness of solving cool/new problems.
What was the hardest computer science language to learn? 
Probably C++. It can get pretty nasty to deal with.
What is your favorite thing about teaching students at NASH?
The vast majority of my students are just really GOOD people. They make my day better.
What is the weirdest slang term you have heard throughout your years at NASH?
I can't tell you the weirdest term, but Jacob Halfhill spits more slang than any kid I've ever had. He's the first kid to make me feel really out of touch.
What is the strangest fashion fad you've seen at NASH, and what's your favorite?
Hmm…I don't know about the strangest. But for the most part I love that kids at NASH typically just dress to be comfortable…that's my kinda style!
Biggest pet peeve?
When people don't say 'God Bless You' when someone sneezes.
Who is your favorite artist/what songs are you currently listening to?
My favorite artist of all time is probably Pink, and I really like the band The Clarks. I'm embarrassed to say, but right now my favorite song is probably "Intentions" by Justin Bieber.  That kid is pretty weird…but he sure does drop some hot jams.
What are some of your hobbies that students may not know about?
I compete in weightlifting – I actually just qualified for masters nationals and worlds with a total from a meet I did in January.
What do you enjoy the most about your job? 
Without a doubt, the students. There are days when I leave the school just smiling from ear to ear thinking of how kind, bright, humble, giving (I could go on) my students are. I have the best job.
What's your favorite memory at NASH?
This is a tough one…probably when David Ban and Steven Pan (recent grad) switched places in my class and Mr. Lester's class on April Fools' Day last year. I had David in class the same period that Mr. Lester had Steven, and we both had the other the previous year. I didn't even notice until Akshana couldn't stop giggling. I asked him what was going on and he pointed to Steven and said "That's not David Ban." I let out a yelp and charged into Lester's room. It was hilarious. The best part was, I came up with the idea for Dr. McGahee to call them down and act like they were in huge trouble for a little trick of my own. It worked perfectly!
Would you rather teach a Calc class or a Comp Sci class for the rest of your teaching career?
Comp Sci, 100%, hands down.
What would you say to people who think computer science isn't a math class?
I'd tell them I agree with them! Before computer science was big, most CS departments were held within the math department at colleges and universities. Math is definitely the subject that CS relates to the most, so it makes sense, but I'd love for us to eventually have so many CS classes that we need our own department!
You help run Project Water.  What is most rewarding about being a sponsor?
Getting to see where the money goes and what we fund. I got to be on a call with a missionary when we told her we were going to be able to pay for the entirety of a huge project they were trying to fund (a medical center) in Uganda.  It was amazing. All of the student leaders and I were in tears in my classroom by the end of the call. It's also been really cool to watch it grow. I used to travel to NAI and was there when Project Water first started. Josh Thomas, the founder at NA Project Water, was a student of mine there, and then again at NASH. When he came to NASH for 11th grade, he brought PW here as well. We've had a lot of growing pains over the years, trying new and different things to make the entire experience memorable and valuable for the students who participate. I do think we finally have a great formula that balances the experience for students with our own sanity.
About the Writer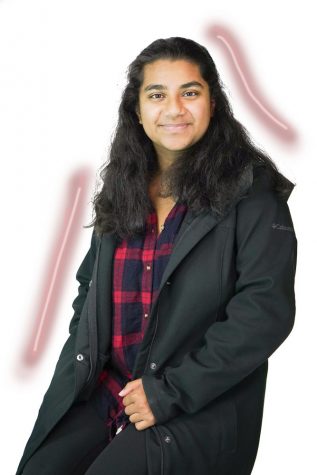 Somya Thakur, Staff Writer
Somya is a veteran member of the NASH Uproar.