Head First
The Diving Team's Maya Ennis discusses her biggest supporters and what pushes her to succeed.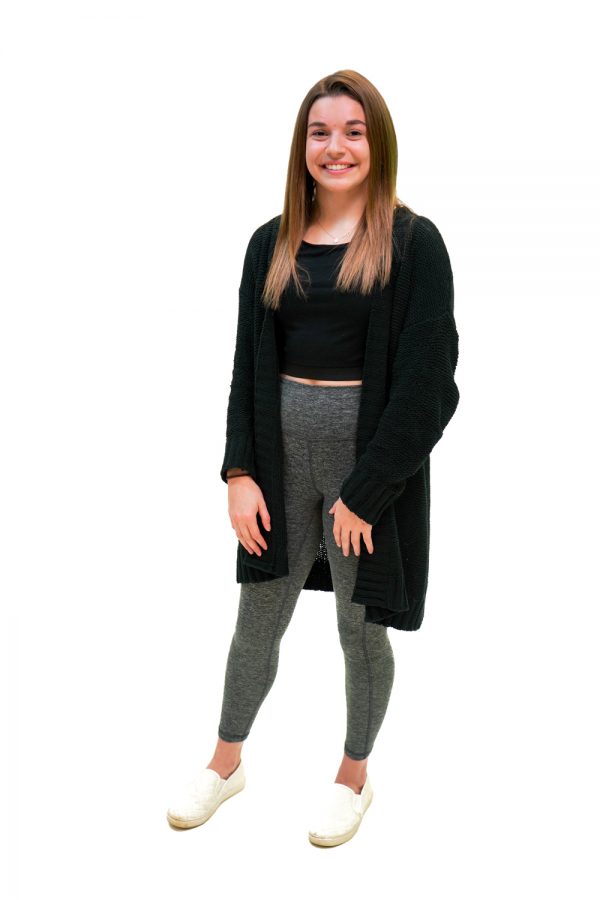 How long have you been diving? 
I have been diving for about two and a half years.
How did you get into such a unique sport? 
I was a gymnast for nine years before trying diving. It's a common transition for gymnasts to make, as the skills required to do both sports are similar.
Do you dive for any other teams other than North Allegheny?
Yes. I dive with the Pittsburgh Diving Club at the Pitt pool along with two of my North Allegheny teammates, Zoe Ky and Christina Shi. A lot of other kids involved in WPIAL diving also dive there.
How many hours a week do you practice? What does a typical diving practice look like?
I practice for about 10-12 hours a week, but it depends if I'm diving at Pitt or at North Allegheny. A Pitt practice is divided into two parts: one hour of 'water' and one hour of dry land. A 'water' practice at Pitt involves the one-meter board, the three-meter board, and sometimes platform diving. It really depends on the day. Dry land is made up of practicing on a trampoline and a diving board onto a mat, as well as conditioning. North Allegheny diving practices are all water-based, and we only dive off a one-meter board. 
You recently finished in 2nd place at WPIAL diving championships, qualifying for PIAA states. What are your aspirations when looking towards the state meet in the coming weeks?
My goal every year is simply to improve on how I performed last year. I hope to make finals and maybe even get on the podium this year. Competition is always tough at the state level, so it just depends on how I do that day. 
Who is your biggest supporter?
I would say my dad. He has always been the one to drive me to far-away gymnastics and diving meets and is always someone I can count on to be in the stands cheering me on. No matter how I dive, he is always proud of me, which is an amazing thing to rely on.
What are your hobbies outside of diving?
Honestly, diving and school both keep me pretty busy, but I like to go out with my friends and spend time with my family. 
Favorite food? 
I love ice cream–I have a really bad sweet tooth. 
Favorite dive?
My favorite dive is probably the back one and a half-half, which is technically named 5231D. It's a backflip with a half twist, where you keep rotating and then dive in. It's very satisfying and fun when you do it correctly. 
What is your favorite memory from being on the diving team?
Probably the intra-squad meet this year. It's the first meet of the season, where the swimming and diving teams are divided and we compete against each other. It was the first meet where all the freshmen I was already friends with from Pittsburgh Diving Club were on the team with me. It really gave me a taste of what the next two years would be like, and I became extremely excited for the future of NA diving.
Are you planning on continuing to dive in college?
Yes! I will begin visiting schools and diving teams in April.
About the Writer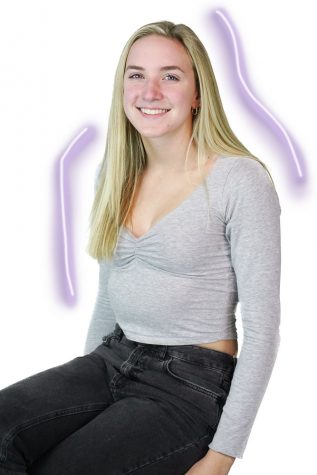 Lily Courville, Staff Writer
Lily is currently a junior at North Allegheny. This is her second year writing for newspaper staff. She swims for the North Allegheny Swimming and Diving...