Extemporaneous and Exceptional
Junior Ashna Patel was recently named a finalist for the Exemplary Student Service Award for Speech and Debate, an honor not to be overlooked.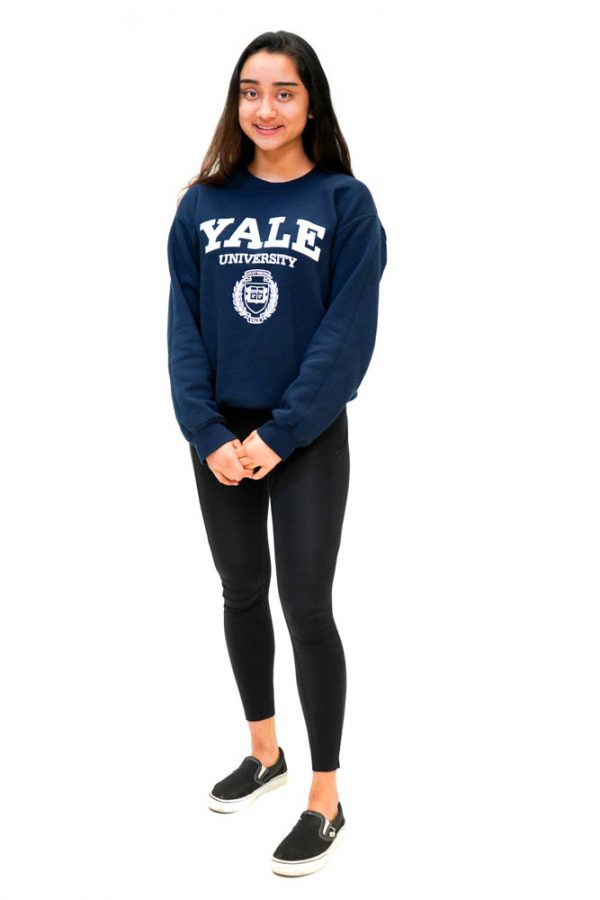 When did you first join Speech and Debate? What made you want to join?
I started in 6th grade with the after-school program at MMS because all my friends were doing it. Initially, I floated around in different events, like public forum and duo interpretation. Later, I went to the student-led summer camp at NASH and became involved with extemporaneous speaking (extemp).
What do you like most about the extemporaneous event?
I really like how it has aspects of both speech and debate. You essentially have 30 minutes to write and memorize a seven-minute speech analyzing a political, economic, or social issue. Through extemp, I have learned so much about current events around the world. I've also learned how to speak persuasively and fluently on the spot, and it helps me hold my ground in stressful situations like interviews. 
What typically happens at a tournament? How long do they last and how often do you compete in one?
A tournament usually starts with everyone showing up at NASH on a Saturday at 6 A.M. in suits and taking the school bus to a local high school. There, speech kids typically have three preliminary rounds and a final. In between rounds, there is a good amount of down time to relax, and you get to talk to people from other schools. Usually, the tournaments last until 4 P.M. I compete in one almost every Saturday from November to February, which is our peak competition season. 
Congratulations on being a finalist for the Exemplary Student Service Award in Speech and Debate. Can you tell us a little more about the award and how you got nominated? How do you feel about this opportunity?
Thanks! I was nominated by our coach, Mrs. Volpe, who submitted a letter on my behalf. The award is for people who use their speech and debate skills to help their community. I feel extremely lucky to have been selected as a finalist. The Speech and Debate Team has impacted my life in so many ways. It's introduced me to my current best friends and given me an opportunity to travel around the country and meet amazing people. It is more than just a club to me. It has exposed me to the causes I am passionate about, gi'ven me both the confidence to share my thoughts and the humility to hear and respect the values of others, and shaped me into who I am today. 
What other clubs or activities do you enjoy participating in?
I participate in STEM & Buds, Science Fair, Student Council, Cross Country, Science Bowl, and Environmental Club.  I've also campaigned for Emily Skopov.
How do you juggle being such an active member of Speech and Debate while also keeping up with your grades and other clubs?
I honestly don't think of Speech and Debate as a club or extracurricular anymore because there is no other place I could see myself going to after school. It's been a part of my schedule every Monday, Wednesday, Friday, and Saturday since the beginning of freshman year, so I feel like time management has always revolved around it. 
Have you thought about what you want to do in college yet?
I might want to go into public/global health or hospital management, which merges my love for science and speech and debate. 
What are some future service goals you hope to achieve?
I hope to continue advocacy through the Environmental Club, expand to more projects, and grow more involved with campaigns I believe in as the 2020 election season approaches. My speech and debate community has also given me a platform to expand other projects I work on, like STEM & Buds, by starting new chapters and getting volunteers and even advice. All in all, I hope to continue to learn more about the world around me from my peers in speech and debate and take initiative to make change. 
About the Writer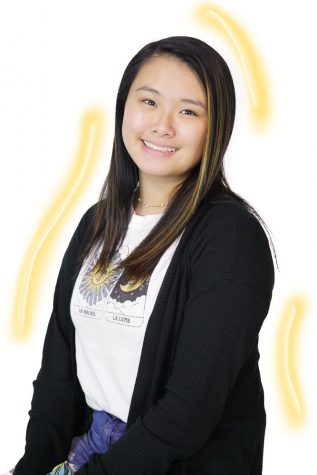 Rachel Tian, Staff Writer
Rachel Tian is a senior at NASH and it's her first year working for NASH Uproar. She enjoys doing all kinds of art in her free time and is obsessed with...